The Rolling Stones was formed in London in 1962. They originally contained Brian Jones (guitar, harmonica), Mick Jagger (lead vocals, harmonica), Ian Stewart (piano), Bill Wayman (bass), Charlie Watts (drums) and Keith Richards (guitar). As much known for their music, they were also popular due to their long hairs.  They became popular with the release of their 1964 debut album. The members of the band, like its name kept on rolling in and out. They were one of those pioneers that people called "British Invasion" bands that were very popular in the US. They were the cornerstone for a new era that refused to accept the ages old class-bound authoritarian culture.
Image: thedishh.com
Let's know some interesting facts about one of the most popular band, The Rolling Stones.
1. When Mick Jagger met Keith Richards
The band's earliest members Mick Jagger and Keith Richards had met each other for the first time when they were just 5 years old. They met at the Wentworth Primary School but at that time they weren't friends with each other.
Source: nme.com
2. Mick Jagge liked Ballad dancing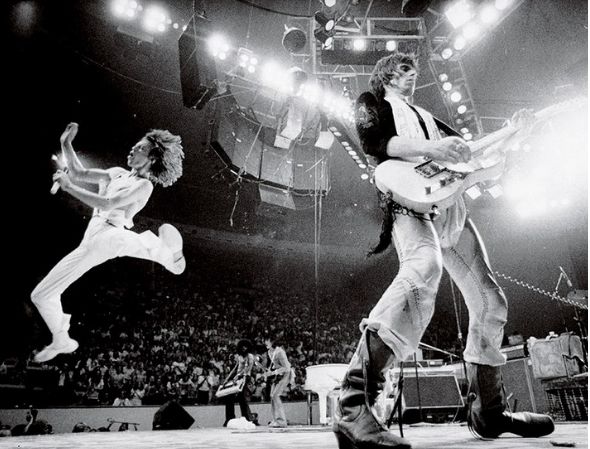 Do you know that the lead vocalist of The Rolling Stones, Mick Jagger is also a keen ballet dancer?
Source: nme.com, Image: vanityfair.com

3. The Rolling Stones didn't play first song live!
After the release of their first song, The Rolling Stones didn't want to play the song live. It is guessed that may be because they didn't like their first song or maybe because they wanted people to buy the song to hear it. mmm.. may be they weren't ready or they had a fight or wanted more songs to play or one of them had diarrhoea… ya this the one i guess.. hmm.. I'm a genius! Yes!
Source: wzlx.cbslocal.com
4. The Beatles rollin with The Rolling Stones
Contrary to the popular concept, members of The Rolling Stones were good friends with The Beatles. Labeling The Rolling Stones as anti- Beatles and bad boys was actually a marketing strategy. You fooling with us people? I ain't rollin with ya!
Source: stangebuttru.blogspot.in
5. Bassist Bill Wyman organized everything like a librarian
The original bassist of The Rolling Stones, Bill Wyman had once stated that he felt as if he was born to be a librarian. This is because he used to catalogue everything. He even wrote down the number of women he had slept with while on the road! That's an important skill I must say!
Source: ultimateclassicrock.com
6. Penis on stage
Incredible as it may seem, the band actually performed with a penis in the "Tour of the Americas'75". It was actually a giant inflatable penis. It even had its own nickname "Tired Grandfather". .. .. .. I'm still trying to connect the dots..
Source: huffingtonpost.com
7. Charlie Watts's secret wedding
Charlie Watts wed Shirley Ann Shepherd secretly in 1964. Since members of The Rolling Stones thought that Charlie Watt should say single, he hid his marriage detail from them. But eventually it came out in the open.
Source: businessinsider.com
8. Keith Richards slept with guitar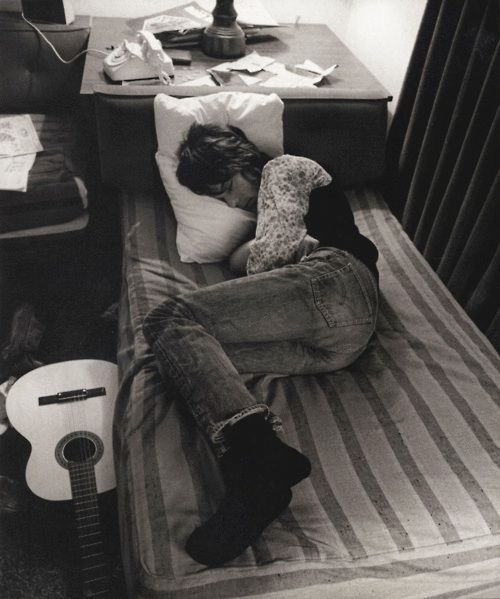 Even though it is a clichéd fact that members of rock bands sleep with guitars, but it became a reality in The Rolling Stones band. In the sessions for 1973's "Goat Head Soup", guitarist Keith Richards was found to be sleeping with his guitar.
Source: ultimateclassicrock.com, Image: pinterest.com

9. Party Crashers
During the premier of Beatles album "A hard days night" members of Rolling Stones were not invited. So, Brian Jones, Charlie Watts and Keith Richards crashed the Beatles party.
Source: stangebuttru.blogspot.in
10. A donated hit
When Andrew Loog Oldham, manager of The Rolling Stones met John Lennon and Paul Mcartney he requested the duo to donate a song. Both of them wrote and donated the song "I wanna be your man" which became the 1963 hit of The Rolling Stones band.
Source: everythingzoomer.com
11. The largest Rock concert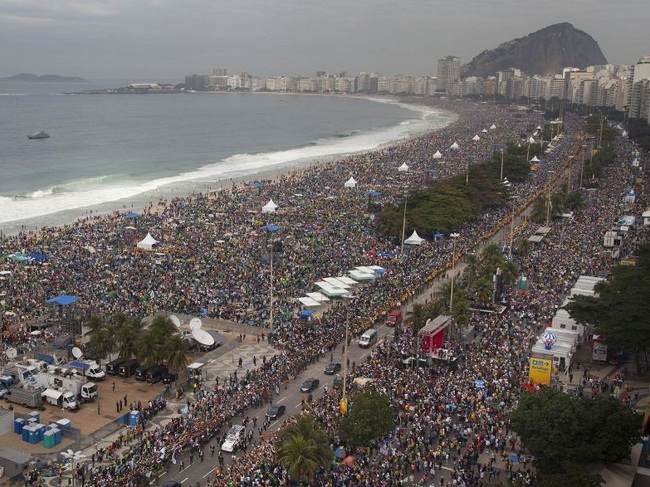 When we are talking about The Rolling Stones, we know that it's bound to be big. So, it's no surprise that when the band performed at Copacabana Beach gig in the year 2006, 1.5 million fans came to watch the show making it the largest rock concert.
Source: nme.com
12. Bill Wyman's retirement plan
Do you know what the former bassist of The Rolling Stones, Bill Wyman is doing after leaving the band? Well he is actually pursuing his various hobbies and one such hobby of his is Metal Detecting.
Source: everythingzoomer.com
13. Angelina Jolie in a single of The Rolling Stone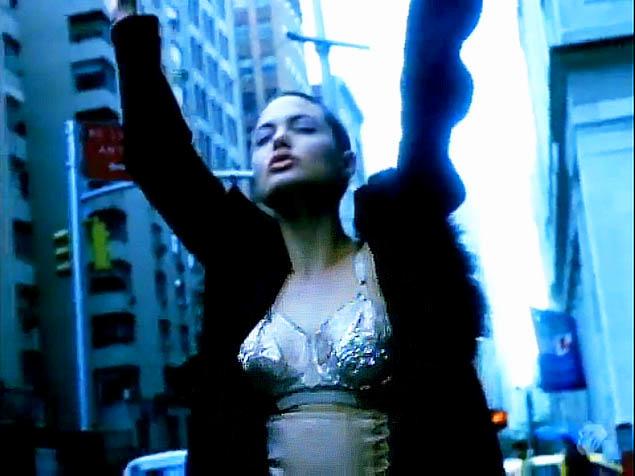 'Bridges To Babylon" which is the first single released by the band features Angelina Jolie.
Source: music-musicians.knoji.com, Image: nydailynews.com

14. Rolling Stones promoted 'Tequila Sunrise'
Members of The Rolling Stones had their first taste of Tequila Sunrise when they were attending a private party in California. They liked the drink so much that during their tours they ordered this drinks during shows. They even told the bartenders how to make this drink and thus popularized it.
Source: huffingtonpost.com
15. "Gimme Shelter" had been used in four movies
Martin Scorsese liked the song "Gimme Shelter" so much that he had used it in four of his films. Martin had shelter right ?
Source: music-musicians.knoji.com
16. 'Sticky Fingers" was designed by Andy Warhol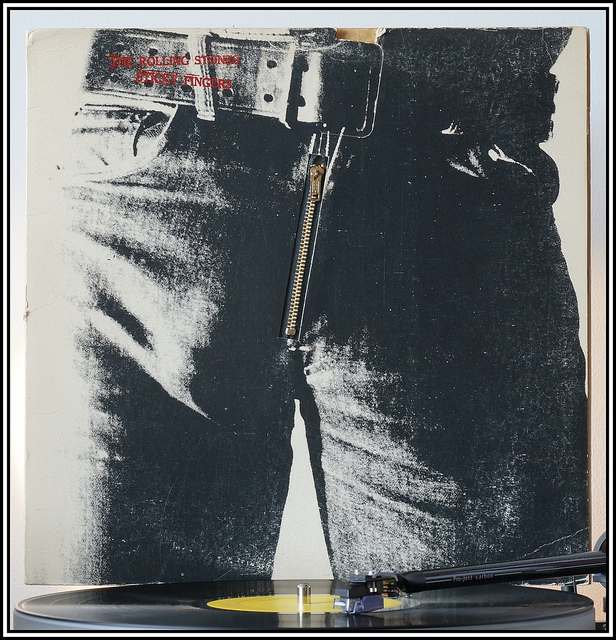 The album cover of "Sticky Fingers" was designed by the famous Andy Warhol himself.
Source: music-musicians.knoji.com, Image: flickr