When It comes to Rose Parade, People from all around the world rush to Pasadena, California. Flower-covered floats, Marching bands, Equestrian units and is followed by the Rose Bowl college football game, bring enthusiasm to the spectators. Hundreds of thousands of people taking the rose in their hands celebrate this Unique Festivals. Let us know some intriguing facts about this Parade, Tournament of Rose Parade.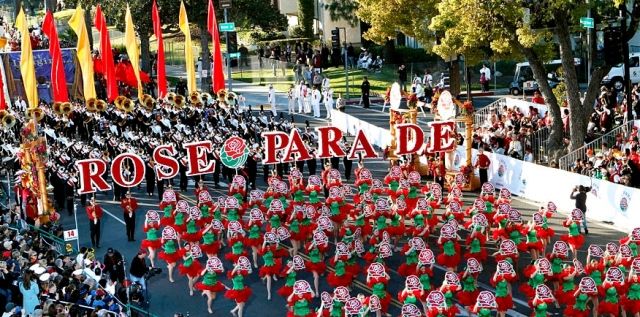 source: lainsidertours.com
1. Know What It Is!
In 1890, Members of Pasadena's Valley Hunt Club first staged the parade. Members of  Valley Hunt Club wanted to showcase their new California home's mild winter weather. At a club meeting, Professor Charles F. Holder announced, "In New York, people are buried in the snow. Here our flowers are blooming and our oranges are about to bear. Let's hold a festival to tell the world about our paradise."
source: Wikipedia
2. Never On Sunday!
This Unique Festival never happens on Sunday. It is celebrated on 1 of January every year. If New Year's Day falls on Sunday, This festival comes about on subsequent Monday or 2 January.
source: Wikipedia
3. Floats Festival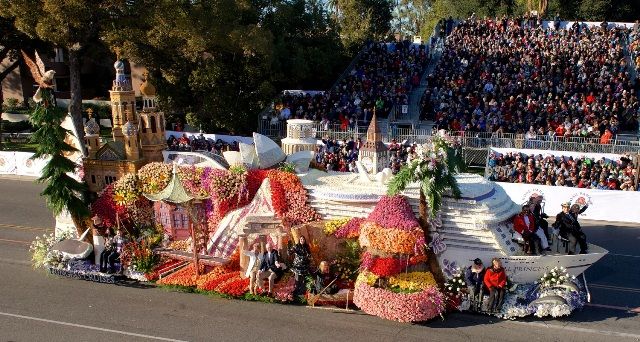 This parade festival features floats. Floats are decorated thoroughly with different kinds of flowers like rose, daisy, marigold, etc. All of the floats together take approximately 18 million flowers. Floats pass through the streets.
source: mentalfloss.com, image: www.princess.com
4. Oh My God! So Many People
Tournament of Rose Parade is rushed by lots of the people. Over 700,000 people become participants or spectators every year.
source: coloradoboulevard.net
5. Who will be the Rose Queen?
 Rose Queen is selected in this Unique Festival. Every September around 1000 females  between the ages of 17 to 21 interview for the honor of serving as a member of the  Tournament of Roses Royal Court. In addition to one Rose Queen, six Rose Princesses will  also be selected to make up the Royal Court. To be eligible for the Royal Court, applicants  must be an unmarried, female resident of the Pasadena City College district. Victoria Castellanos has been named the Rose Queen of 2017.
source: Wikipedia, image: cdn.abclocal.go.com
6. Never Keeps People Hungry
The Tournament of Rose Parade takes care of its people. Throughout the long night, a van will come around constantly with coffee, hot chocolates, and snacks.
source: coloradoboulevard.net
7. The Battle of the Flowers
The Tournament of Roses Parade was originally named The Battle of the Flowers.
source: mentalfloss.com