Sachin Tendulkar's name can bring a smile on any cricket fan's face; an institution that inspires millions around the globe to attain greatness. Even after his retirement in 2013, he continues to rule the hearts of cricket lovers. One of the best batsmen in the history of cricket, Sachin Tendulkar, reigns supreme amongst his peers for his glorious play, accomplishments, and the records he holds are staggering and benchmark for others. Here are some interesting facts about this living legend of Cricket: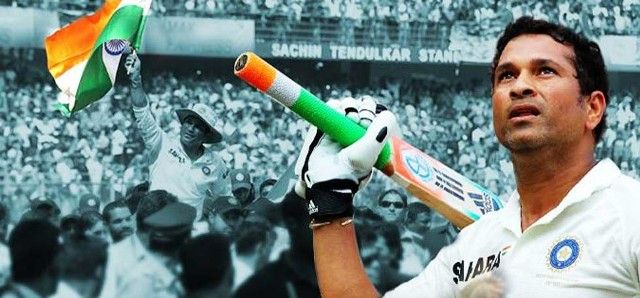 Image: mensxp.com
1. Born to a Poet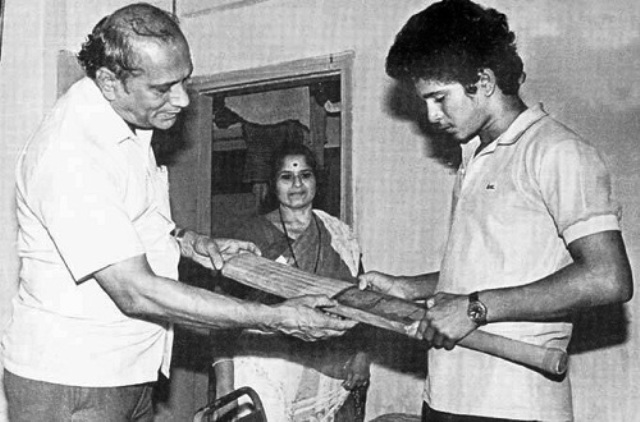 His father, Ramesh Tendulkar, was a renowned Marathi novelist and poet.
Source: Wikipedia, Image: celebritykick.com

2. The Youngest Cute Child
He was born as the youngest of four children to his parents.
Source: Wikipedia, Image: indiatvnews.com
3. Named After a Musician!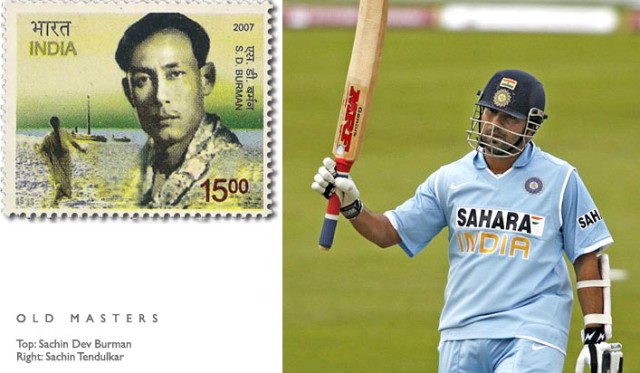 He got his name, 'Sachin,' after his family's favorite music director, Sachin Dev Burman.
Source: biography.com, Image: 3.bp.blogspot.com
4. Fell from a Tree and Landed as a Cricket Star!
On a Sunday evening, Young Sachin fell from a tree during his summer vacation. It infuriated his brother and mentor, Ajit, who packed him off to cricket coaching class as a punishment.
Source: timesofindia.com, Image: youtube.com

5. A Coin for Every Wicket… Howzat..?
His coach at Shardashram, Ramakant Achrekar, used to offer a one rupee coin as a prize to any bowler who dismissed him. If he remained not out, the coin belonged to Sachin. He still has a good bunch of those coins and considers them one of his most prized possessions.
Source: telegraph.co.uk, Image: rarewallz.blogspot.com

6. Rowdy Sachin
Sachin Tendulkar has always been considered as a cool and calm person, but, do you know he was a big bully in the school times? He was a prankster too, as once he put a hose pipe into Sourav Ganguly's room and turned on the tap. His first captain, Sunil Harshe, said that he loved to pick a fight. Every time he was introduced to someone, his first reaction was, 'Will I be able to beat him?'
Source: intoday.in
7. When He Avoided Eye-Contact With His Coach!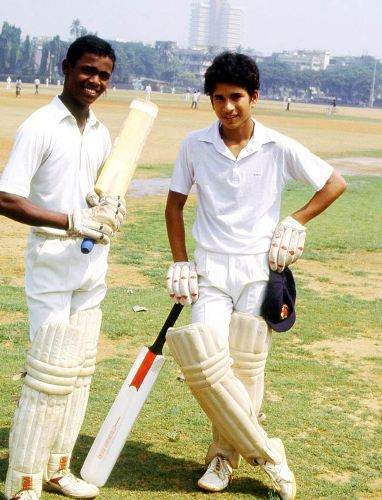 Sachin showed much promise from the start. At the age of 14, along with Vinod Kambli, he scored 329 out of a world-record stand of 664 in a school match. He sang and whistled with Vinod Kambli during their 664-run record stand in the Harris Shield in 1988 to avoid eye contact with the coach's assistant, who wanted to declare while the duo wanted to bat on.
Source: biography.com, Image: couponraja.in

8. Sachin….a Ball-Boy!
At the age of 14, he was a ball-boy in a match between India and Zimbabwe during the 1987 World Cup.
source: indiatoday.intoday.in
9. Such a Long Wait to Score His Maiden ODI Century!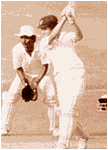 At the age of just 16, he made his international cricket debut in 1989 against Pakistan in Karachi. But it took a long time to the Little Master to bloom. He scored a duck on his first ODI debut, took 3 matches to score a run, and 79 matches to score his first ODI century.
Source: Wikipedia
10. He Wanted to Become a Bowler!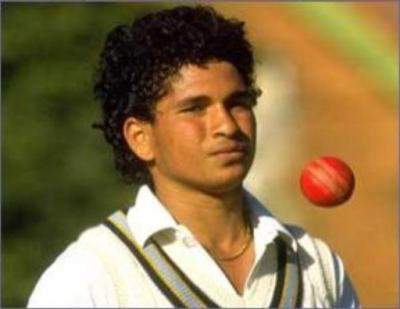 He wanted to be a fast bowler and attended the MRF Pace Academy but wasn't able to impress Dennis Lillee with his bowling but batted superbly.
Source: indiatimes.com, Image: millionstar.com

11. A Record of Records
He scored 34,357 runs in all international matches (200 test matches and 463 ODI's) with a total of 100 centuries in all formats.
Source: telegraph.co.uk
12. His Love Life
At the age of just 17, on his return from the tour of England, he met his wife Anjali for the first time at the Mumbai airport. He later married Anjali, when he was 22. The couple has 2 children Sara and Arjun.
Source: Wikipedia, Image: successstory.com

13. One Man Army
On 24 April 1998, during the final match of the Sharjah Tournament, a desert storm was blowing outside the stadium while a run machine called Sachin Tendulkar was showering runs all around the stadium. He emerged a one-man-army in the series as he helped India reach the finals single-handedly. He scored an impressive 134 runs, which became the reason behind India's victory. Coincidently, it was Sachin's birthday.
Source: sachinandcritics.com
14. A Cricketer Who Sold His Ferrari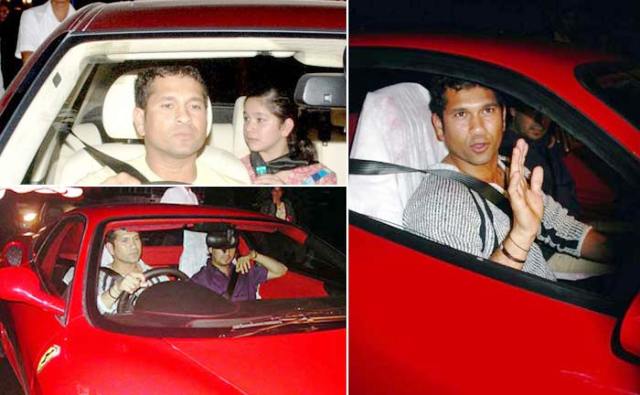 In 2002, when he equaled Sir Don Bradman's record of 29 centuries, Michael Schumacher presented him a Ferrari on behalf of Fiat. However, he sold his Ferrari in 2011 to a Surat Builder, Jayesh Desai.
Source: intoday.in, Image: ndtv.com

15. Stumped Only Once!
Interestingly, in his long career of 24 years, Sachin has only been stumped once in Test matches in 2002 during a match against England at Bangalore by Ashley Gile. Apparently, Sachin remembers every dismissal and even the bowler who dismissed him.
Source: talesofsuccess.com, image: sportskeeda.com

16. He Sees a Cricket Ball Like a Football!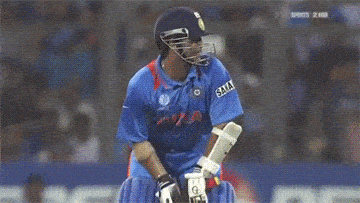 Sachin Tendulkar has great reflexes, and when he bats, the ball perhaps seems to him like a football.
Source: theguardian.com
17. The Youngest Recipient of Bharat Ratna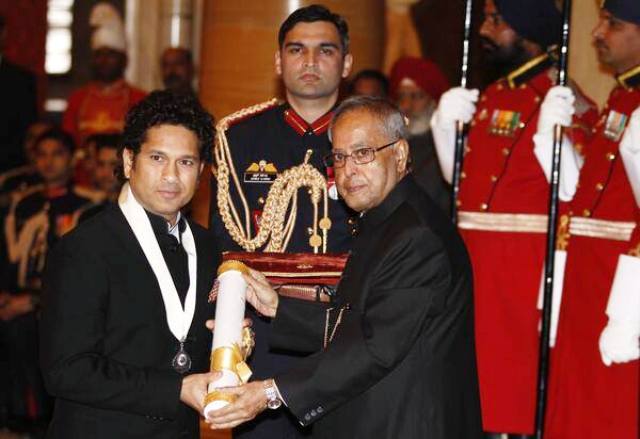 On 4 February 2016, he was conferred with India's Highest Civilian Award- Bharat Ratna and also became the youngest recipient of Bharat Ratna so far. Besides Bharat Ratna, Sachin Tendulkar has been conferred many other prestigious awards and honors such as the Rajiv Gandhi Khel Ratna, Arjuna Award and Padma Shri, the only Indian cricketer to get all of them. Other awards include Wisden Cricketer of the Year, Sir Garfield Sobers Trophy, Player of the tournament in 2003 world cup, Maharashtra Bhushan Award, etc.
Source: newstrackindia.com, Image: kreedabharat.files.wordpress.com
18. A Tennis Freak
He was a big fan of John McEnroe, a former tennis legend. Hence, grew his hair and tied a band around it to copy his idol.
Source: intoday.in, Image: YouTube

19. The First Cricketer to Score a Double Century!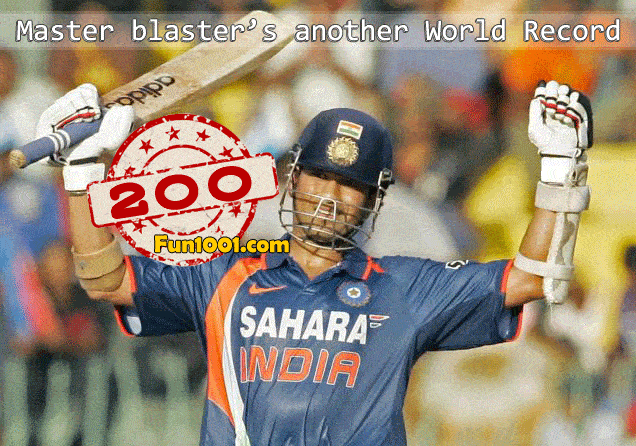 On 24 February 2010, in a match against South Africa at Gwalior, He set a benchmark by scoring the first ODI Double Hundred in the history of Cricket.
Source: espncricinfo.com
20. First Active Cricketer to The Indian Parliament
He is India's first active cricketer to be nominated to the Rajya Sabha (the Upper House of the Indian Parliament).
Source: intoday.in
21. Sachin at Madame Tussauds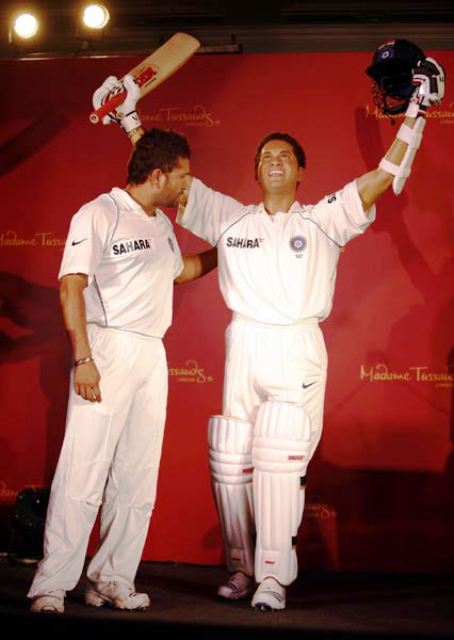 Sachin first visited London's Madame Tussauds in 1988, 20 years later, in 2008, the museum had his wax statue.
Source: intoday.in, Image: intoday.in

22. Endorsement's
Although, Sachin endorsed uncountable products in his entire career, do you know the first product that he endorsed as a teenager was 'Band-Aid?' Later he was sponsored by various brands like Pepsi, Boost, MRF, Adidas, etc.
Source: intoday.in, Image: p.imgci.com

23. Sunil Gavaskar's Gift
When he was 14, one of his favorite, Sunil Gavaskar gifted him a pair of his own ultra-light pads. The gifted pads were later stolen while Sachin was at the under-15 national camp.
Source: intoday.in
24. When He Refused to Drink
Sachin was awarded a bottle of champagne as a man of the match prize for his maiden ODI ton, but he declined to drink as he was underage. In fact, Sachin saved that bottle only to open it up on his daughter's first birthday.
Source: deccanchronicle.com

25. The Epic Shot!
His upper-cut to Shoaib Akhtar for six in a match against Pakistan during the 2003 World Cup is considered as his epic shot ever. He smashed the shot in the second over of the match.
Source: cricketcountry.com
26. Ambidextrous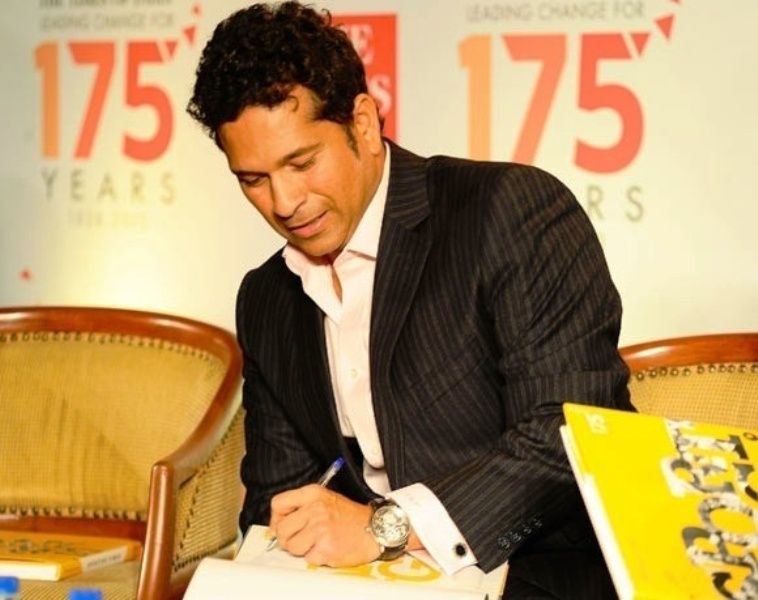 Sachin bowls and bats with his right hand but writes and eats with his left hand.
Source: deccanchronicle.com
27. Philanthropic Works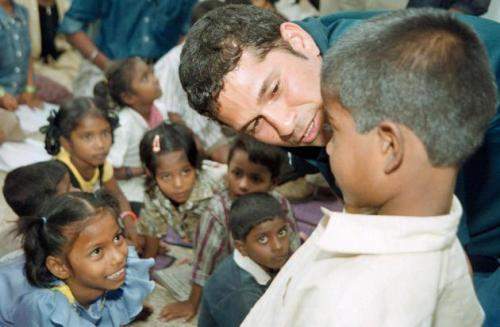 Other than cricket and cars, Sachin works towards the welfare of underprivileged children. Tendulkar sponsors 200 underprivileged children every year through Apnalaya, a Mumbai-based NGO associated with his mother-in-law, Annabel Mehta.
Source: Wikipedia, Image: thehindubusinessline.com

28. His Favorite Shot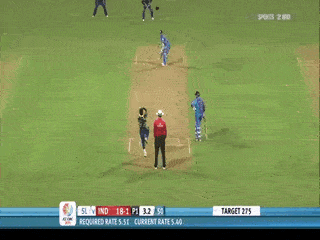 His favorite shot is lofted straight drive, and no batsman has ever matched the poise with which he executes the shot.
Source: espncricinfo.com
29. No Haste in His Maiden Century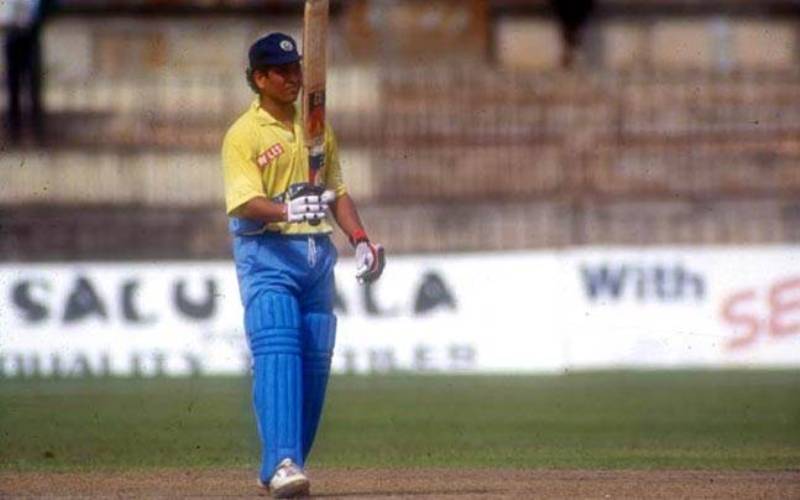 Although he made his maiden Test century within a year of his debut in 1989, it took him 79 matches to score his first ODI century, which he scored against Australia in the third match of the Singer World Series at the R. Premadasa Stadium, Colombo in September 1994; five years after his debut.
Source: ESPN, Image: India Today
30. When Sachin Tendulkar Played For Pakistan!
Yes! You heard it right! Once, Sachin played for Pakistan, and that too, two years before his international debut in 1989 against Pakistan. It was during a festival match between India and Pakistan at Mumbai's Brabourne stadium in 1987 that Sachin was asked to field when Javed Miandad and Abdul Qadir had left the field at lunchtime.
Source: Times of India
31. Best Test Average
In the ten-year period between 1993 and 2002, Sachin Tendulkar's Test average of 62.30 was the best by a distance.
Source: ESPN
32. The Only Country Which Barred Tendulkar to Score a Century….
Quite surprisingly, his lowest Test average was in Zimbabwe- 40 in 7 innings. It's also the only country against which Tendulkar could never score a century.
Source: ESPN
33. His Best Batting Position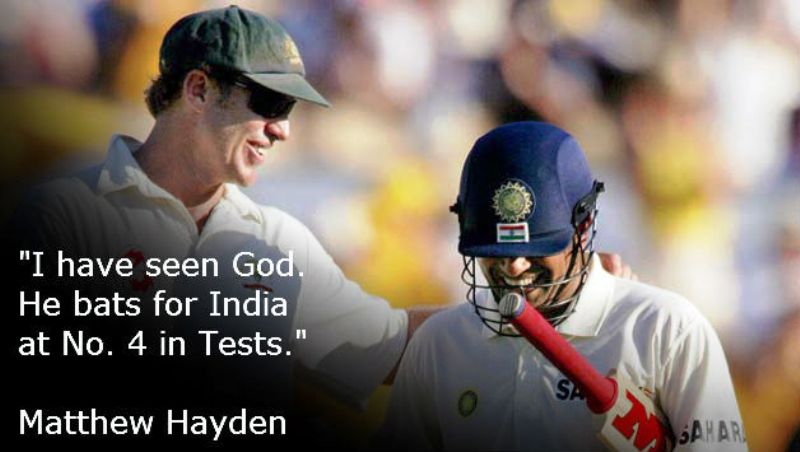 Of the 329 innings in his Test career, Tendulkar played 275 of them at the No. 4 position. At the start of his Test career, he used to bat at number 6 or 7, but the change happened after he scored 148* against Australia in Sydney in 1992.
Source: outlookindia.com
34. The First Batsman to be Dismissed By The Third Umpire
While playing against South Africa in the second Test at Kingsmead, Durban in November 1992, Sachin Tendulkar became the first batsman to be dismissed (run out) by using television replays. Karl Liebenberg was the third umpire who dismissed him.
Source: Wikipedia, Video: YouTube
35. Longest Career in Cricket's History
Sachin Tendulkar's career span of 24 years and a day is the fifth-longest in Test history.
36. King of a Calendar Year
Tendulkar has scored 1000 or more Test runs in a calendar year six times; the most by any batsman.
Source: ESPN
37. Sachin Tendulkar & His Nervous Nineties
Apart from holding many records to his name, Tendulkar also holds the record of being dismissed ten times in Tests when he was in his nineties, the most for any batsman.
Source: Wikipedia, GIF: j.gifs.com
38. Sachin Tendulkar vs Bowlers
In his 24 years at the crease, Tendulkar faced 848 bowlers; if each one of them lined up to bowl one over at him, it would take nine full Test days plus a morning session.
Source: BBC
39. His Bat Scored The First Fastest ODI Century
Well! If not Sachin himself then his bat is enough to make headlines. Although it's Shahid Afridi who had scored the first fastest ODI century off 37 balls; back in 1996 against Sri Lanka, but the bat which he had used in that stunning knock was of Sachin Tendulkar's. Reportedly, Sachin had given his bat to Waqar Younis who later gave it to Afridi.
Source: India Today
40. And Tendulkar is Gone!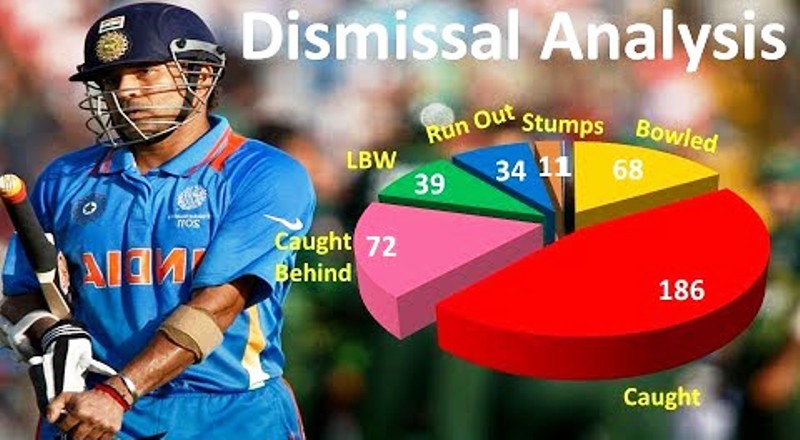 Of the 681 dismissals in his career, just over 60% were caught out.
Source: ESPN
41. Inducted into the ICC's Hall of Fame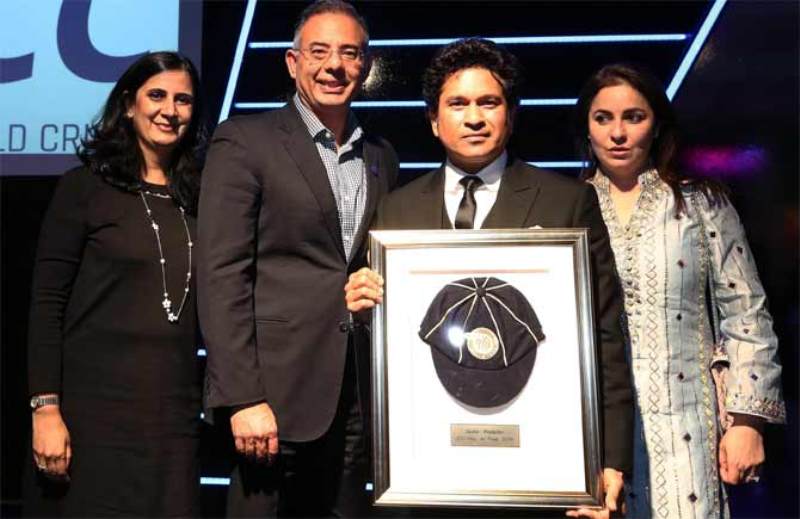 In 2019, he became the 6th Indian to be inducted into the International Cricket Council's Hall of Fame alongside South African pace legend Allan Donald and two-time World Cup-winning Australian woman cricketer Cathryn Fitzpatrick.
Source: The Economic Times, Image: Rediff
42. The Best Gift from a Sister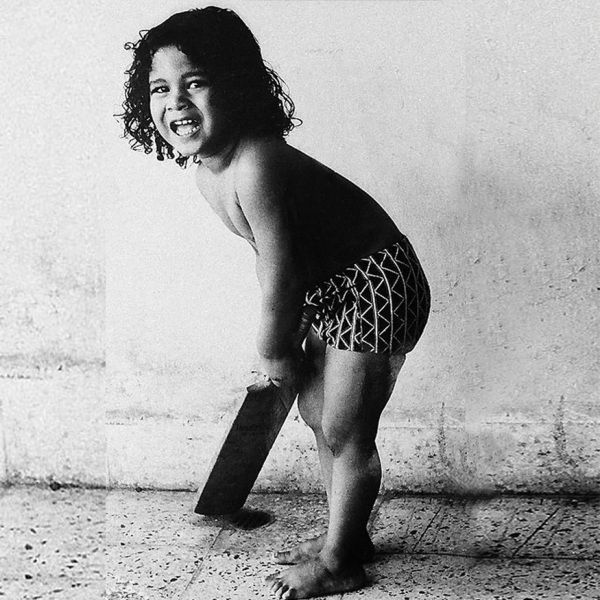 During an interview, he revealed that his first-ever bat was bought by his sister, Savita, that too from Kashmir.
Source: Rediff, Image: News 18
43. Worked at an Apparel Manufacturer
Belonging to a middle-class family, Tendulkar also had to hold down a job in order to make ends meet; he worked at an apparel manufacturer.
Source: Time
44. First Millionaire 
In 1990, he did his first advertisement for Band-Aid. Two years later in 1992, he was endorsing Pepsi and was on his way to becoming cricket's first millionaire.
Source: Time, Video: YouTube
45. An Ordinary Debut
In his Test debut, Tendulkar scored 15 runs, while in ODI, he was out for a duck; both against Pakistan.
Source: Cricbuzz
46. The Secret is a Heavy Bat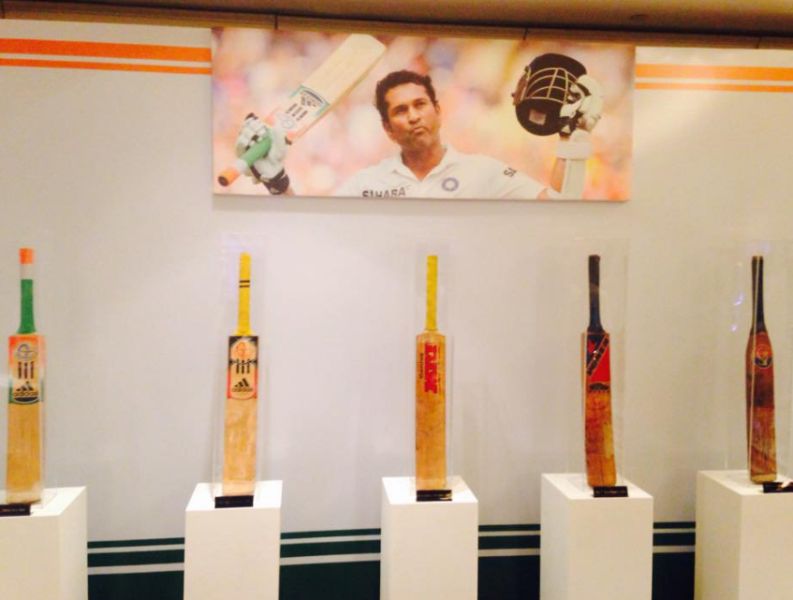 The record runs scored by this champion has come through a heavy bat. Tendulkar is known for using heavy bats and throughout his 24-year-long career, he never used a lighter bat; despite several injuries. On using a heavy bat, Sachin says-
I used a pretty heavy bat and I was sometimes encouraged to move to a lighter one. Again, I did try but I never felt comfortable, as my whole bat swing depended on that weight. When I was hitting a drive, I needed the weight to generate power. It was all to do with the timing. To me the bat should be an extension of your arm, and if you've reached the stage where it's become an extension of your arm, why do you need to change?"
Source: theroar.com.au, Image: Twitter
47. Breaking His Shave Record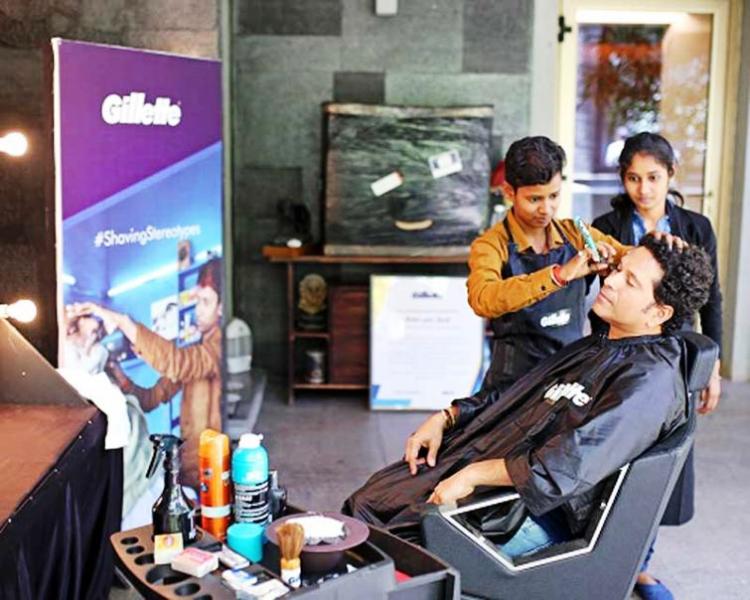 In May 2019, he posted a picture of him with two girls named Neha and Jyoti from the Banwari Tola village in Uttar Pradesh. The video of these girls, known as barbershop girls, went viral online; depicting the incredible story of taking over their father's barbershop back in 2014 when he fell ill. On the image caption, he wrote,
A First for me! You may not know this, but I have never gotten a shave from someone else before. That record has been shattered today. Such an honor to meet the Barber Shop Girls. #DreamsDontDiscriminate"
Source: NDTV, Image: indiablooms.com
48. When He Batted on a Water-Logged Pitch
Love and passion for the game always helps you find new ways to practice, and above all to enjoy what you do.#FlashbackFriday pic.twitter.com/7UHH13fe0Q

— Sachin Tendulkar (@sachin_rt) September 27, 2019
In September 2019, he shared old footage of him on his Twitter handle; practicing on a water-logged pitch. In the video that he shared on his Twitter handle, little-master can be seen practicing on a pitch that has standing water and the bowler is using rubber balls, bowling from a short distance.
Source & Video: Sachin Tendulkar's Twitter Handle
49. He Wasn't Selected in His First Selection Trials
In October 2019, while interacting with a group of students in Maharashtra, he revealed that he wasn't selected in his first selection trials. He said,
When I was a student, the only thing in my mind was to play for India. My journey started at the age of eleven. I even remember when I went for my first selection trails, I was not selected by the selectors. At that time I was disappointed because I thought I had batted well, but the result was not as per expectation and I was not selected. But after that my focus, commitment and capacity to work hard increased further. If you want to realise your dreams, then short-cuts won't help."
Source: India Today
50. The Reverberation of Sachin!!! Sachin!!!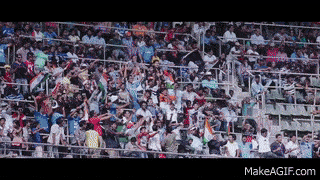 Sachin Tendulkar has attained the status of God in the field of Cricket as once Matthew Hayden quoted- "I have seen God, he bats at no. 4 for India." Whenever he entered the stadium to bat, the silence was stolen by the reverberation of "Sachin!! Sachin!!"
source: whiteprint.in
51. Sachin is Out! Please Turn off the TV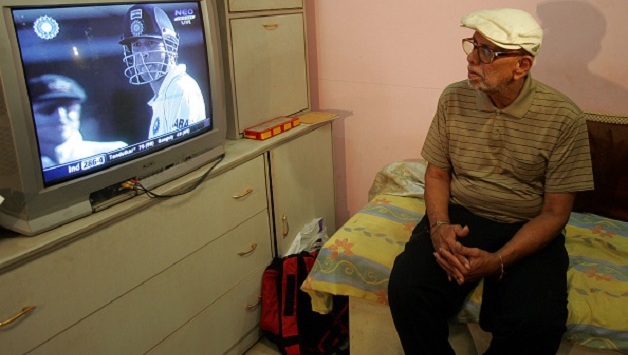 At the peak of his career, Tendulkar's popularity had grown so massively that people would watch as long as Sachin was batting, and the moment he got out, they would turn off their TV sets and go back to their daily chores; because they felt victory was no longer in the cards.
Source: Rediff, Image: cricketcountry.com