Sandra Annette Bullock, one of the highest-paid Hollywood actresses and the recipient of an Academy Award. She is known for her roles in 'Speed,' 'While You Were Sleeping,' 'The Proposal' and 'The Blind Side.' Let's dig out some interesting facts about Sandra Bullock: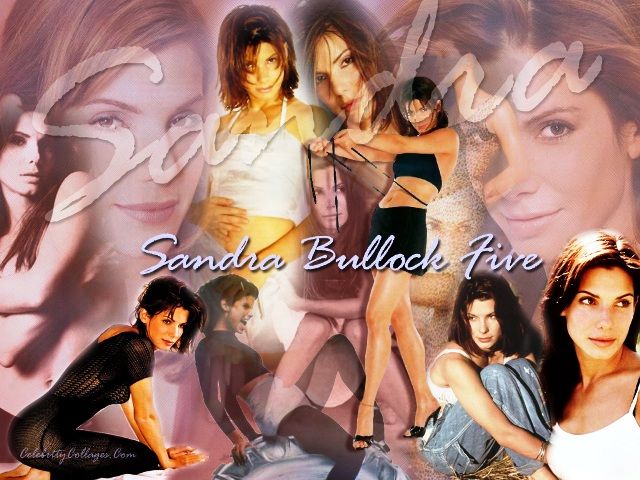 Image: celebritycollages.com
1. A musical family!
She was born on July 26, 1964, in Arlington, Virginia, to a German musician family.
Source: biography.com
2. When she performed Opera!
She was just 5, when she traveled the Europe for stage appearances in Opera, along with her mother.
Source: biography.com

3. Her odd jobs!
During her struggling acting days in the late 80s, she worked as a bartender, cocktail waitress, and coat checker.
Source: Wikipedia
4. Breakthrough with Speedy hit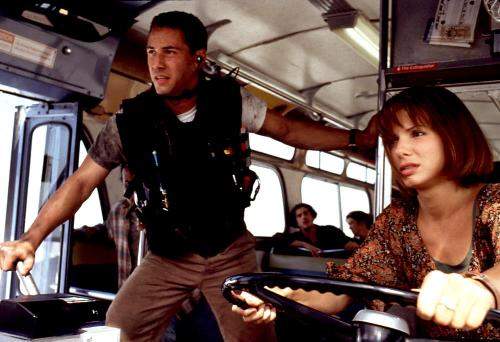 The 94's blockbuster movie "Speed" provided her global recognition. Her resolute performance opposite Keanu Reeves helped propel commercial success.
Source: Wikipedia, image: cineplex.com

5. Gravity level with Clooney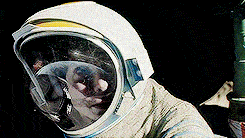 Sandra has a longtime friendship with actor George Clooney. She also did a movie called "Gravity" with him in 2013. Not only she but her son Louis shares a great repo with Clooney.
Source: extratv.com

6. A trendsetter!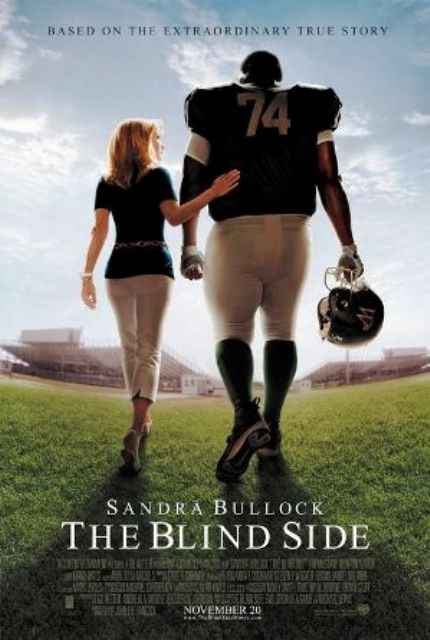 She is known worldwide for her role in "The Blind Side," for which she was awarded Academy Award for Best Actress but very few know that she is the first female star to carry a film past $200 million.
Source: my.xfinity.com, image: wikimedia.org

7. Lunatic trespasser at her house
Once a 39-year-old trespasser, Joshua Corbett reached her L.A. house, who seemed like a crazy fan, but he didn't harm anyone and was later taken by the police.
Source: extratv.com
8. Yes! It's destiny!
Do you know! Demi Moore was supposed to pair opposite Peter Gallagher in the 1995s blockbuster movie "While You Were Sleeping," but Sandra luckily got the role.
Source: my.xfinity.com, image: images-na.ssl-images-amazon.com

9. Beauty Mantra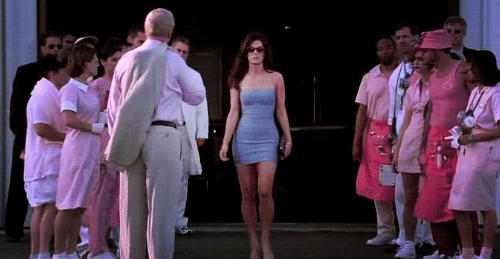 She opts for Chinese herbalist and acupuncturist over chemicals like Botox to maintain her youthful appearance with less chance of side-effects.
Source: theaccupunctureclinic.co.nz
10. Sandra The Businesswoman
Despite her busy schedule, she very well manages her business ventures. She owns a production company "Fortis Films," a restaurant "Bess Bistro," Walton's Fancy and Staple bakery, and is an executive producer of the George Lopez sitcom.
Source: Wikipedia

11. Cloud 9 in 2009
The year 2009, was a dream year for her, as she began her year with "The Proposal" which was a mega hit with $317 million worldwide. The Same year, she was rewarded with the Golden Globe Award, and ended the perfect year with "The Blind Side" which grossed over $309 million.
Source: Wikipedia, image: wikimedia.org

12. Football love
No, we are not talking about her interest in football, but a footballer. She once dated former NFL star of Dallas Cowboys, Troy Aikman.
Source: my.xfinity.com
13. Philanthropic works
She often backs American Red Cross, and till now, has donated $1 million to the organization at least 4 times. For her charities, she was honored with the Favorite Humanitarian Award at the 2013 People's Choice Awards.
Source: my.xfinity.com
14. Adopted son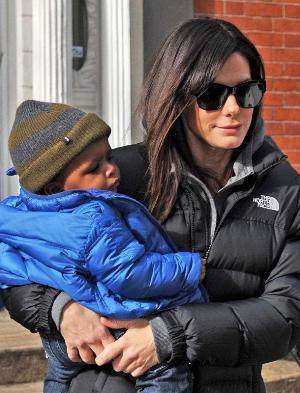 In 2010, she adopted a 3½ month-old boy, born in New Orleans, along with her then-husband, Jesse James and named him Louis Bardo Bullock.
Source: people.com, image: aceshowbiz.com
15. Amongst Forbes' Most Powerful
With a net worth of around $200 million, along with big hits, huge salaries, and a flurry of awards, she is counted among the Most Powerful by Forbes.
Source: forbes.com, image: bidnessetc.com

16. Research, Research, and Research!
To prepare for her alcoholic character of Gwen Cummings in 2000s "28 Days", she went to a rehabilitation clinic for research.
Source: extratv.com
17. Caring pet owner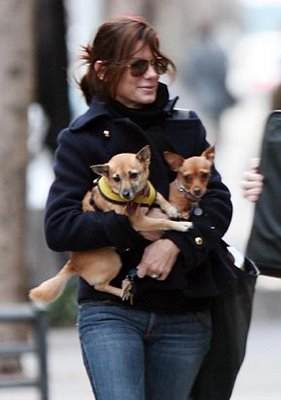 She is very fond of her 2 pet dogs, Ruby and Poppy. She has designed special seat-belts for them to ride safely in her car.
Source: extratv.com, image: examiner.com
18. Rare award record
She is accompanied by only 4 actresses to win both the Oscar for Best Actress (The Blind Side) and the Razzie for Worst Actress (All About Steve).
Source: extratv.com, image : Flickr