The present capital of Himachal Pradesh and the former summer capital of the Colonial India, Shimla has been gifted with all the bounties of nature which one can think of. Surrounded by lush-green hills with snow-capped peaks and scenic locations, Shimla magnetically attracts the people from all across the globe and in-fact most of the people fantasize Shimla to visit once in their life time. Let's explore some of the interesting facts about this "Queen of the Hills":
image: postimg.org
1. Shimla is all about 7 hills
Shimla is located on seven major hills namely – Observatory Hill, Prospect Hill, Inveram Hill, Summer Hill, Elysium Hill, Jakhoo Hill and Bantony Hill.
Source:  topyaps.com, image: wikipedia
2. Shimla's name based on a Goddess
The name "Shimla" is derived from the name of a Goddess – Shyamala Devi who is considered as an incarnation of another Hindu Goddess "Kali"
Source: wikipedia.org, image: youtube
3. Biggest mountain biking race in South East Asia
In a span of eight days and covering nearly 500 kilometers, The MTB Himalaya Mountain Biking Race is considered as the biggest mountain biking race in the South East Asia.
Source: wikipedia.org, image: sportskeeda.com
4. The only natural ice-skating rink in South East Asia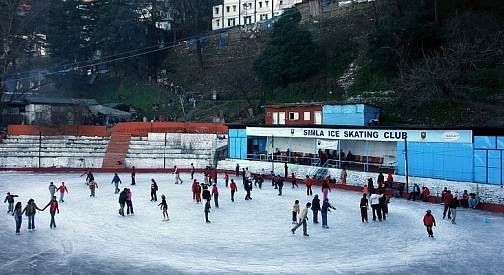 Founded by a Britisher in 1920, Shimla witnesses the only ice-skating rink in the entire South East Asia.
Source: tribuneindia.com, image: himachallive.com
5. Kalka – Shimla Railway – "A World Heritage Site"
The best way to visit Shimla is via the "toy train" which runs on this track and to add more glory to this beautiful Rail tract, UNESCO declared it a World Heritage Site in 2008. This route comprises 864 bridges and 107 tunnels.
Source: Wikipedia, image: flickr
6. Shimla has a "Rashtrapati Niwas" (President House)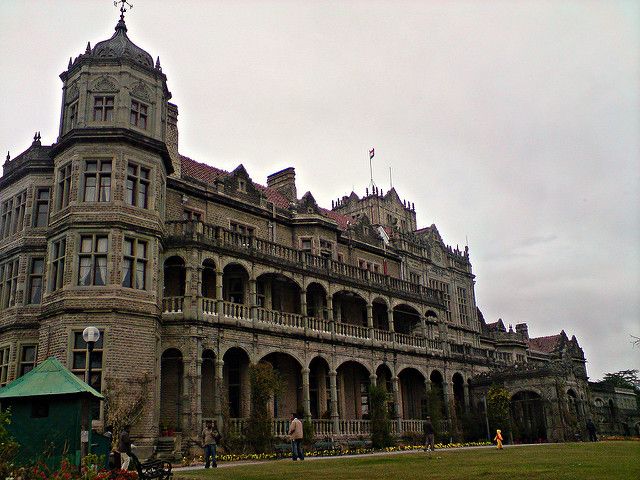 The Indian Institute of Advanced Studies is also called – "Rashtrapati Niwas" and President of India spend here a few days in a year. It is said that even in 1888, it has got the Power Supply.
Source: iias.org, image: flickr
7. Scandal Point!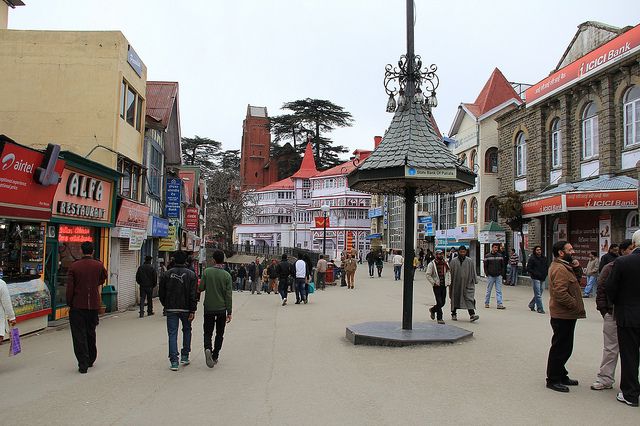 There is a Scandal Point in Shimla where the Mall Road joins the Ridge Road. It is named so because of a story according to which a British lady was eloped with an Indian Maharaja due to which the later was banished from entering Shimla.
Source: Wikipedia, image: flickr
8. Earthquake prone hill station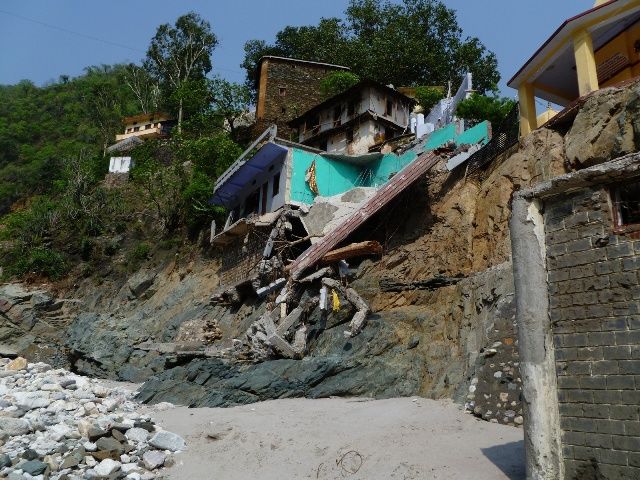 Shimla falls in seismic zone IV and it is said that even 2% buildings of Shimla cannot withstand a high intensity earthquake.
Source: topyaps.com, image: wikipedia
9. Haunted tunnel of Kalka – Shimla Railway
Tunnel number 33 is the longest tunnel on Kalka-Shimla Railway track and it has a secret story to tell. In 1898, British Govt. gave the charge to build this tunnel to an engineer named Colonel Barog but he could not finish the project by the given deadline and was charged with a rupee fine. He felt humiliated and committed suicide. He was buried near the incomplete tunnel and it is said that his ghost wanders in this tunnel. Quite scary!
Source: shimlaonline.in, image: flickr
10. Oldest post office in Northern India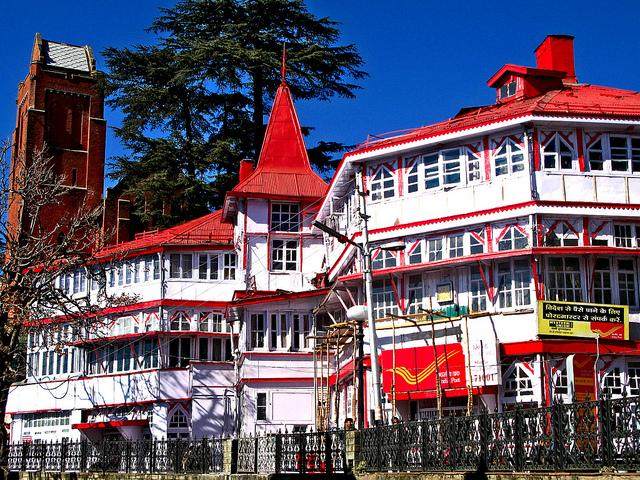 Shimla is home to the oldest post office in Northern India. Earlier known as Conny Cottage, the General Post Office in Shimla was constructed in 1882.
Source: imsharma.com, image: himachalwatcher.com
11. Christ Church: Second oldest church in North India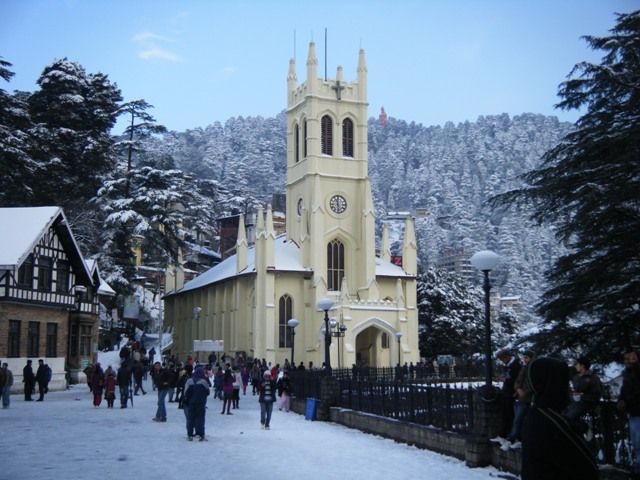 Situated on the ridge, Christ Church is in-fact the land-mark of Shimla and after St John's Church in Meerut is the second oldest church in North India.
Source: wikipedia, image: wikipedia
12. World's tallest statue is here in Shimla!
Unveiled on November 5th, 2010 and located at an altitude of 8100 feet is the 108 feet statue of Lord Hanuman at the Jakhu Temple. It has surpassed the record of Christ the Redeemer in Rio de Janeiro, Brazil for being the tallest statue in the world.
Source: wikipedia, image: melissafedak.com
13. Story of Shimla Mirch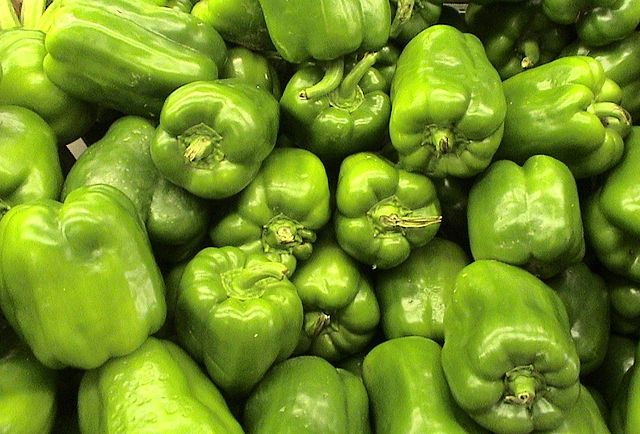 Many people think about this enigma i.e. why we call it (capsicum/bell pepper) as Shimla Mirch. However, there is nothing unique but the fact that it was first introduced in India by the British Colonists and they decide to grow it at a large scale in the hill area of Shimla.
Source: quora.com, image: wikipedia
15. Overweight Shimla is sinking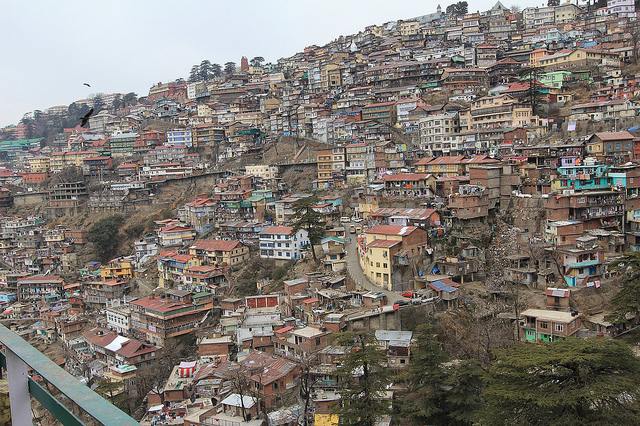 To capitalize the tourists there is a mad rush in Shimla to add stories to the existing buildings which has resulted in the overweight problem for Shimla. According to a report by the Geological Survey of India (GSI), many parts of Revoli Bus Stand and Lakkar bazaar show a downward sliding movement.
Source: infochangeindia.org, image: flickr
15. Most polluted hill station!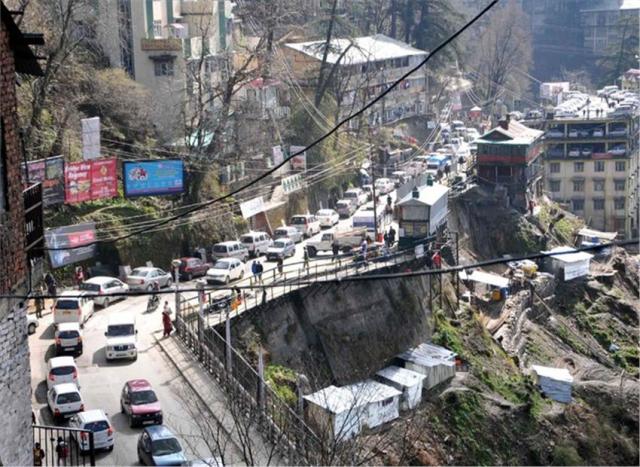 The curse of global warming and unplanned transportation system is taking away the glory of this hill station. Shimla is now considered as the most polluted hill station in India. The authorities need to take some effective steps to address this grave concern of pollution in order to retain the glory of the "Queen of Hills".
Source: indiatoday, image: indiasamvad.co.in
16. Hot Sulphur spring
At a distance of 50 kilometers from Shimla, there is place called Tattapani having the hot Sulphur spring which is believed to have high medical value especially for skin.
Source: go2india.in, image: bcmtouring.com