Sri Lanka is an island country in south Asia. It was formerly known as Ceylon. Sri Lanka is a diverse and multicultural country, Sri Lanka is home to many religions, ethnic groups, and languages. Sri Lanka is called the pearl of Indian Ocean and the Teardrop of India due to its geographical shape. Let's explore this Magnificent island country.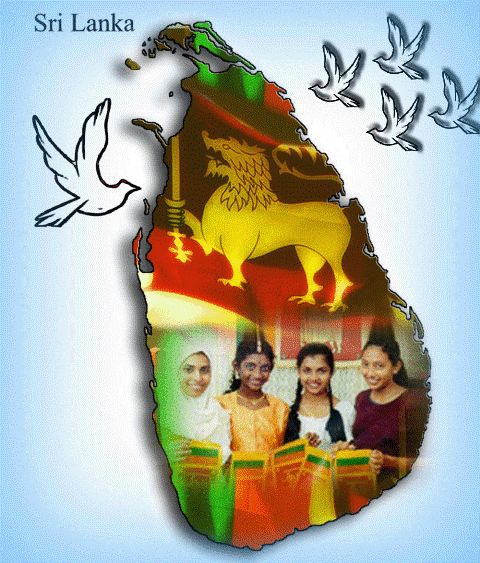 image: bp.blogspot.com
1. Ancient Historical Name
Sri Lanka is a beautiful island country and it was known as Ceylon before 1972. This country has a great reference in the great Hindu epic Ramayana
source: blogtlog.com
2.  First Female Prime Minister in the World
Sri Lanka is the first country where the first lady was elected to the post of Prime Minster. Mrs. Sirimavo Bandaranaike was elected to be the Prime Minister in 1960
source: blogtlog.com
3. Thousand years old outstanding Fortress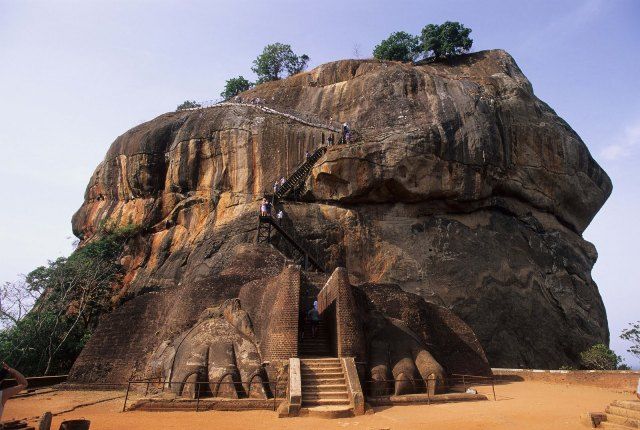 Sigiriya or Sinhagiri is ancient rock fortress, situated in the central Matale district near Dambulla town in the Central Province, Sri Lanka. This is a site of Archaeological significance. A massive column dominates this historical building that is 200 meters high. The Culavamsa, ancient chronicle of Sri Lanka says that King Kasyapa (477 – 495 CE) selected this site for his new capital. Sigiriya today is a UNESCO listed World Heritage Site.
source: wikipedia, image: destinationsrilankatours.com
4.  Only flag recognizing different Religions
    Sri Lankan national flag is considered as one of the oldest flags in the World. This is the only flag in the world that recognises different religions.                                                               – Lion represents Sinhalese people of the island.
– Bo-leaves at the four corners represent Buddhism. These four leaves stand for four virtues    Kindness, Friendliness, Happiness and Equanimity.
– Orange vertical stripe represents Hindu and Green vertical stripe represents Muslim.
source: blogtlog.com, image: hdwallpapersnews.com
5. Temple of the Tooth
    Sri Dalada Maligawa or the Temple of the Sacred Tooth Relic is the Buddhist temple in the city of Kandy, Sri Lanka. As per Sri Lankan legends when the Buddha died in 543 BCE, his body was cremated at Kushinagar and Khema retrieved his left canine tooth from the funeral pyre. Khema then gave it to King Brahmadatte for veneration. It became a royal possession in Brahmadatte's country and was kept in the city of Dantapuri (modern Puri, Odisha). Later it was brought to Sri Lanka.
source: wikipedia, image: upload.wikimedia.org
6. One of the highest literate Countries
Sri Lanka's literacy rate is highest in whole South Asia, 98.1% according to 2010 census (97.7% Male and 98.6% Female). There are eleven universities in Sri Lanka.
source: blogtlog.com
7. Footprints for different religions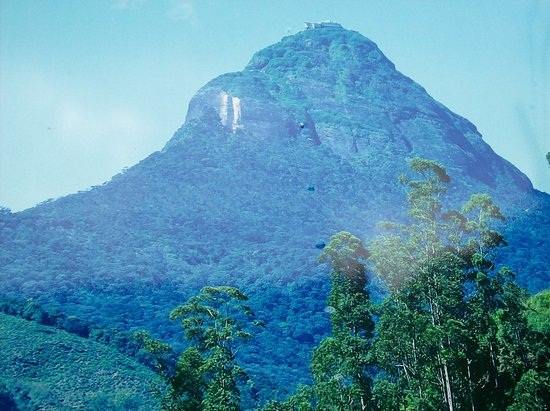 Adam's peak is the most holy mountain in the country. It is said that the footprint on this peak is of Buddha for Buddhist, Shiva for Hindu and Adam for Muslims and Christians.
source: blogtlog.com, image: media-cdn.tripadvisor.com
8. Largest Tea Exporter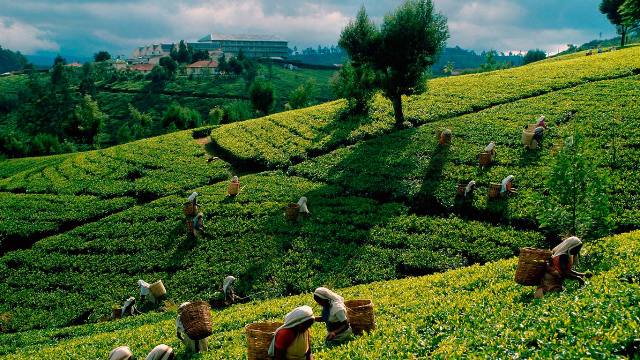 Sri Lanka is the largest Tea Exporter in the World. Exportation of Tea makes up 2% of Sri Lankan GDP. Sri Lanka began to export it to all around the world in 1847. It is not only the largest producer of this crop but major exporter of it as well. It is producing almost 327,500 metric tons of tea. Out of that 318,329 tons are exported to all the areas of the world.
source: www.linkedin.com, image: s-media-cache-ak0.pinimg.com
9. Sportive Nation
Cricket is famous sport of the country but Volleyball is the national sport of the country. The sport was introduced in 1916 to Sri Lanka. Volleyball was officially recognized as the national sport of Sri Lanka in 1991.
source: wikipedia
10. Independence Memorial Hall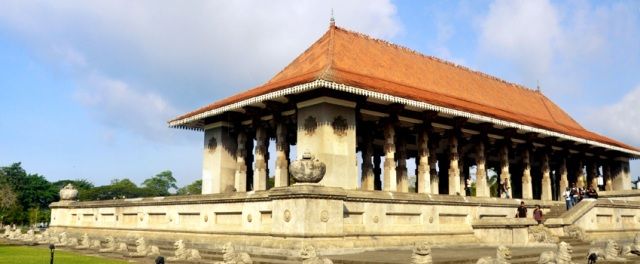 National Monument of Sri Lanka is Independence Memorial Hall built for commemoration of the independence of Sri Lanka from the British rule with the restoration of full governing responsibility to a Ceylonese-elected legislature on February 4, 1948.
source: wikipedia, image: visitcolombo.com
11. Junglefowl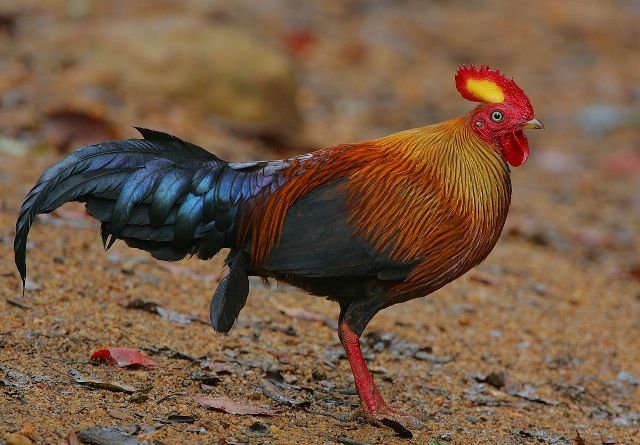 The Sri Lankan junglefowl, also known as the Ceylon junglefowl, It is the national bird of Sri Lanka.
source: wikipedia, image: wikipedia
12. Scrumptious Meal
The most common meal in Sri Lanka is spicy curry with rice and a side dish of vegetables.