Sydney is the capital of the state New South Wales and has the largest population of all the cities of Australia. The settlement on the land of Sydney started in 1788, when the first batch of convicts was shipped to this penal colony as founded by the Britishers. After the transportation stopped in the mid-nineteenth century, Sydney has transformed into an advanced, developed, peaceful and a beautiful place that can actually set a convict straight with its sunny beaches, laid back lifestyle and friendly people. Sydney is a strong financial hub and has a substantial role in the world economy.
Source: wikipedia.com; Image: Loic Lagarde, flickr.com
Sydney has come a long way from penal colony to a brilliant nation. It is a very young country but its not any less in any of the aspects. In-fact, it is one of the beloved and developed countries now. There are a lot of shades to it's overall picture. Let's check'em out!
1. Albion before Sydney
The area of Sydney was supposed to be named as "New Albion" initially, but it was changed to honor Lord Sydney for authorizing the establishment and settlement.
Source: wikipedia.com
2. Equipped Beaches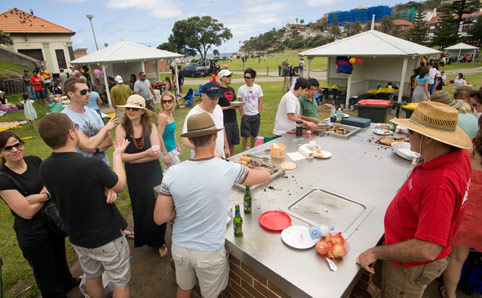 Not only that the beaches are full of life, they are full of facilities that takes the experience on the beach to another level of satisfaction. All the beaches offer picnic shelters with electric barbecue in or around it. Play areas, toilets, showers, open showers and change-rooms.
Source: weekendnotes.com, Image: blogs.acu.edu.au
3. Multi-culture city proper
It has seventh largest number of people who were not born in Australia and a growing population with 75% of immigrants.
Source: weekendnotes.com
4. Generous Marines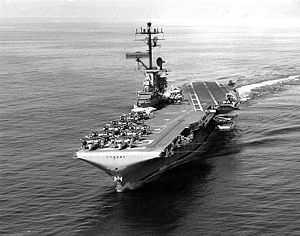 In 1957, ten students from Sydney University dressed as pirates and went on-board on an American war ship. The alarms for general quarters, atomic and chemical emergency were sounded which happened to pull the crew members from their bunks. Students were escorted back and no charges were pressed against them.
Source: kickassfacts.com
5. World's Largest Burger
A Sydney cafe, Ambrosia On The Spot, broke US' world record of an 84 kg burger with a massive 95.5 kg burger as seen in the picture.
Source: weekendnotes.com; Image: dailytelegraph.com.au
6. Fireworks worth millions
In the year 2012, the New Year's Eve had cost Sydney AUD 6.3 million. It seems to be a lot of wastage of money; but it generated business worth AUD 156 million for the local small businesses. Kudos!
Source: weekendnotes.com; Image: flickr.com
7.  Grand Organ of the Sydney Opera House
Each and every pipe of the Grand Organ placed in the Sydney Opera House is named. That is 10,154 names. Phew!
Source: kissassfacts.com 
8. Business Hub
Sydney contributes to 25 percent of Australia's total economy summing up retail, services, mining, manufacturing, finance and property. About sixty percent of all the businesses have their headquarters in Sydney.
Source: weekendnotes.com
9. The Coat Hanger bridge
The local people call the Sydney Harbour Bridge as "The Coat Hanger" because it looks like a coat hanger.
Standing 134 m high on the world's deepest natural harbor containing 50,400 mega liters of water, Sydney Harbor bridge is the world's largest steel arch bridge. There are longer bridges than the harbor. The height changes by 180 mm with change in temperature.
Source: bordesofadventure.com; Image: Christopher Chan, flickr.com
10. Shooting spot!
Not with guns, but with cameras! Over 200 films have been shot in Sydney including Hollywood as well as Bollywood.
Source: weekendnotes.com
11. Lucky Canberra!
Canberra was made the capital of Australia because both Sydney and Melbourne wanted to be the capital of Australia. So, I guess they chose the middle ground to keep the underbelly stable! :p
Source: kickassfacts.com
12. Opera Shining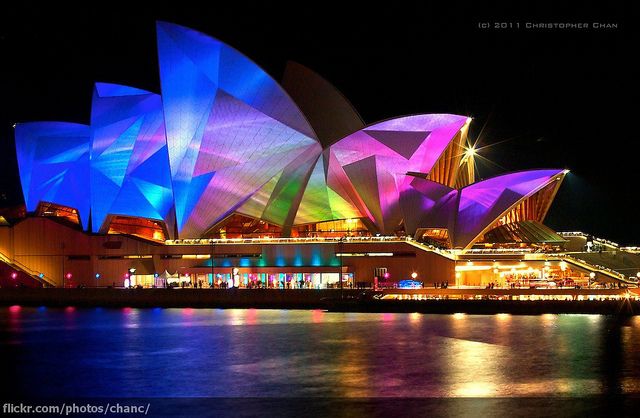 The Opera Australia is the third busiest opera company in the world.
Source: weekendnotes.com; Image: Christopher Chan, flickr.com
13. Massive miscalculation
The Sydney Opera House was supposed to be built at a cost of AUD 7 millions. Guess how much did it cost? Whopping AUD 102 millions.
Source: kickassfacts.com
14. Spherical Opera 
If all the pieces of the Opera House were put together, they would make a perfect sphere. The designer of the Opera House Jorn Utzon was forcefully taken off the project. Following which, he never came to see the finished version of what he started. Ish!
Source: udrive.com; Image: flickr.com
15. Largest Fish market
Sydney fish market is the largest fish market in Australia and the third largest in the world. Some stats say its the second largest after Tokyo!
Source: weekendnotes.com; Image: weekendnotes.com
16. The longest line
The line of pizzas stretched at 221 m in the Italian quarter of Leichardt is registered in the Guiness Book of World records as the longest line of pizza places in the world.
Source: weekendnotes.com
17. The Festival of Dangerous Ideas
Sounds perfect to me! Hosted by Sydney Opera House, eminent thinkers and culture creators are invited from all over Australia and other countries. The ethical and moral issues that are vital to our society are discussed in this festival.
Source: udrive.com.au
18. Extra condoms for Olympics
An order of extra 20,000 condoms was placed for the athletes in the 2000 Sydney games as they had used the initial stock of 70,000. Since then, the amount of order has been increased to 100,000.
Source: kickassfacts.com
19. The manly Manly Beach
The English founder of the city named it "Manly Beach" as he was impressed by the "manly behavior" of the local people.
Source: kickassfacts.com
20. "Convicts"
Australians or residents of Sydney are often jokingly called "convicts" because of the convict past Britain gifted to it. Sydney is also known as "Sin City" because of the underbelly mafia.
Source: udrive.com.au
21. Sydney's Underbelly
Set by convicts, the city has seen its share of violence and blood shed. The organised crime was surprisingly organised by two women. Kate Leigh, was known as the queen of Sydney and was rivalry against Tilly Devine who had strong bad network with brothers across King Cross and Darlinghurst.
Source: udrive.com, Image: en.wikippedia.com