Thinking of Texas suddenly brings a picture of a cowboy riding a horse in our minds. But there is a lot more to Texas than meets the eye. The sheer size of Texas makes it a place of majestic wonder. From the Cowboys to Mexican culture, Texas will keep you on your toes. Here is a handful of interesting facts about Texas- the Lone Star state:


image: louiscantillo.com
1. On our terms…!
Texas became the 28th state of the U.S. on 29 December 1845 but was an independent nation from 1836 to 1845. The interesting fact here is that except Texas, all other States entered the United States by territorial annexation, only Texas entered by treaty.
Source: 50states.com
2. Six Flags over Texas!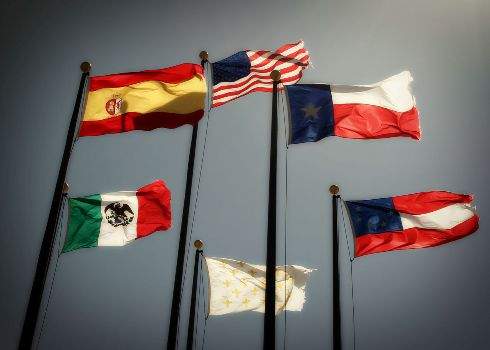 A total of six flags have flown over Texas, but there have been eight changes of government: Spanish 1519-1685, French 1685-1690, Spanish 1690-1821, Mexican 1821-1836, Republic of Texas 1836-1845, United States 1845-1861, Confederate States 1861-1865, United States 1865-present.
Source: 50states.com, image: wikimedia.org

3. The last battle!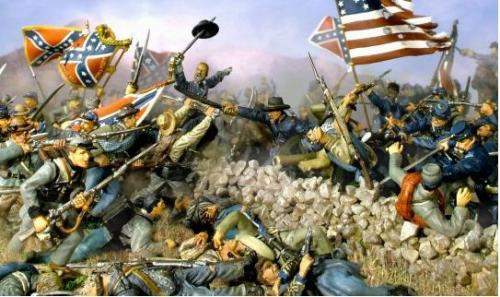 The last battle of the Civil War was arguably hosted by Texas. What started off as a giant mob fight on a coastal prairie east of Brownsville, Texas, turned out to be the last land action of the Civil War. Ironically, the Confederates won the battle, but it was a short-lived victory, as they agreed to lay down their arms a couple of weeks later.
Source: history.com, image: farwest.it
4. Plethora of oil
Texas has approximately 10 billion barrels of oil in its reserves, amounting to more than 30% of the U.S. reserves. The crude oil reserves are more than enough to overflow almost 1,450 Empire State Buildings which has a volume of 276,779,000 gallons, and Texas' oil reserves are more than 404 billion gallons.
Source: knue.com, image: wikimedia.org

5. Big is the synonym of Texas!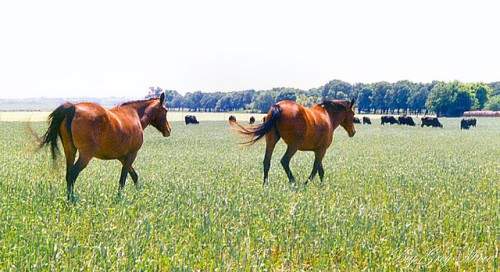 The famous King Ranch in West Texas popularly known as "The birthplace of Texas ranching" is 825,000 acres. It is actually larger than the state of Rhode Island and spans across six different counties in Texas. Everything is really bigger in Texas!
Source: knue.com, image: Flickr

6. We don't need your power…..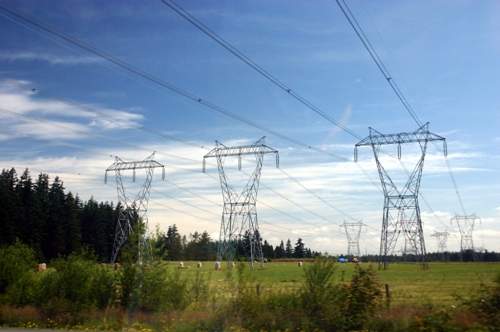 That's right; Texas has its own power grid and produces its own electricity. The lone star state has three electric power grids in the lower 48 states — the Eastern Interconnection, the Western Interconnection, and Texas.
Source: knue.com, image: wikimedia.org

7. Don't mess with Texas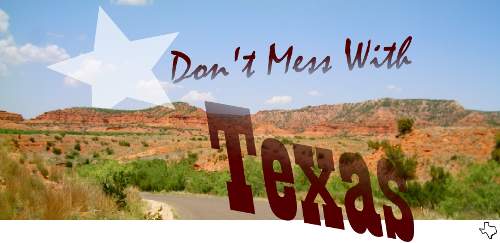 "Don't mess with Texas" started off as an anti-litter message in the 1980's. Back then it was common to see cowboys driving down the street tossing a beer can out the window. As a result, the state Department of Transportation had to hire an advertising agency to help them with its anti-litter campaign which came up with the phrase "Don't mess with Texas." It soon caught up and has since turned into an unofficial slogan for Texas pride.
Source: history.com, image:eric.lemerdy.free.fr

8. The curious case of the Oscars!
Do you know why the Academy Award statuette is named Oscar? Well, there's an interesting story behind this. It is named after a Texan, Oscar Pierce, his niece, worked for the Academy of Motion Pictures Arts and Sciences. When she saw the gold statuette, she said, "Why that looks just like my Uncle Oscar?" and ta da! We present to you The Oscar award.
Source: facts.randomhistory.com, image: Flickr

9. Most popular Texan!
Sam Houston, the first president and first governor of Texas, is arguably the most famous Texan. Ironically, he was born in Virginia and was the governor of Tennessee. His statue called a "Tribute to Courage" is the world's largest free-standing statue of an American.
Source: facts.randomhistory.com, image: Flickr

10. What's better than Texas…?
What's better than Texas? Five Texas' obviously. According to the state constitution of 1845, if Texas desires, it may subdivide into five smaller states. A group called the Texas Nationalist Movement once petitioned requesting that Texas be its own sovereign nation, which (surprise, surprise) provoked a counter-petition from people of Austin who demanded to secede from Texas and remain part of the union.
Source: facts.randomhistory.com
11. The Supercollider
There is a massive but abandoned supercollider in Texas. It was intended to be the largest particle collider in the world but turned out to be a cost kill plan. The project was terminated before completion due to its escalating budget which had become insurmountable.
Source: sometimes-interesting.com, image: wikimedia.org

12. The downside of Texas!
Texas emits more greenhouse gasses than any other state in the United States and also higher than all but six countries in the world. This is mostly due to emissions produced during petroleum refining and chemical manufacturing.
Source: movoto.com, image: wikimedia.org

13. Time capsule or a treasure box…?
The Helium Centennial Time Columns Monument built to commemorate the 100th anniversary of the discovery of helium in 1968, in Amarillo, Texas contains four-time capsules. There's a passbook to a bank account with a $10 deposit which is anticipated to be worth $1 quadrillion when it will be opened in 2968 in one of the time capsules. $10 saved is certainly a LOT earned!
Source: Wikipedia, image: wikimedia.org

14. Need for speed!
On one brand new track of highway southeast of Austin, Texas, you can go fast and furious cruising at 80 mph, without worrying about being pulled over for speeding and getting a ticket. The new toll road is likely to cut the drive from Austin to San Antonio in half.
Source: foxnews.com, image: wikimedia.org

15. Texas German!
Hundreds of years ago, German immigrants found a pocket of Texas between Austin and San Antonio to call home. And once the local lingo merged with their language, an interesting dialect emerged which came to be known as Texas German. After World War I, English had become mandatory in schools which resulted in Texas German speakers slowly drifting towards English. Only a few passed the language to their descendants.
Source: Wikipedia
16. The disaster of the Century!
The Galveston Hurricane was the deadliest natural disaster in the history of United States which killed roughly 8,000 people. More people were killed in this single storm than the total of those killed in all the tropical cyclones that have struck the United States since. After the tragedy, the authorities had to pass out free whiskey to sustain the tormented men who were collecting and burning the dead bodies.
Source: Wikipedia, image: wikimedia.org

17. Live music capital!
Music in various forms is everywhere in Austin, from grocery stores to city council meetings, musicians play everywhere. As the Live Music Capital of the World, Austin is the best place to find bands playing at concerts or festivals. It has more live music venues per capita than anywhere else in the world.
Source: awesomeamerica.com, image: Flickr

18. The Midland Man
Wonder who the Midland Man is…? Any guesses..? Don't bother; you would be wrong anyway. Midland Man is one of the oldest human skeletons found in the America. And the interesting fact is that it's actually a woman. The 9,500 years old remains were uncovered on a ranch in Midland in 1953.
Source: movoto.com
19. Haunted Highway!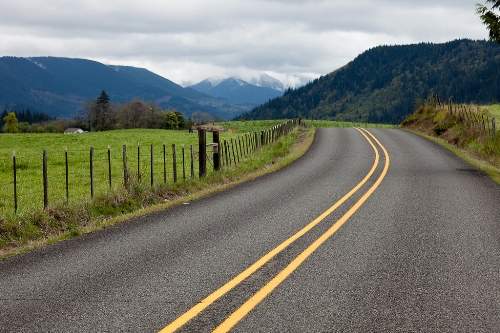 Dreaming of a road trip…? How about a haunted road trip…? Devil's Backbone, a popular scenic drive through the Texas hill country is so haunted that it will send chills down your spine. According to stories and legend, the highway is haunted by Confederate soldiers, Spanish monks, cattle herder named Drago, a wolf spirit, a miner's widow, a wolf, and an especially, a creepy ghost that likes to appear on the hoods of the cars driving along Purgatory Road.
Source: texashillcountry.com, image: Flickr
20. Famous Texans!
Gene Autry (singer/actor), George W. Bush (President and Governor), Dwight David Eisenhower (President and General), General Sam Houston (president of Texas), Lyndon B. Johnson (President), George Jones, Janis Joplin, Buck Owens, Tex Ritter (singers), Tommy Lee Jones (actor), Scott Joplin (composer), Stevie Ray Vaughan (blues) are some Texans who made it big.
Source: awesomeamerica.com, image: wikimedia.org
21. Weird laws!
Things that are illegal in Texas include selling one's eye, milking another person's cow and taking more than three sips of beer at a time while standing. Also, if you are unhappy with the weather forecast and want to modify the weather, you can place a notification in the local newspaper. Really! It's in the books.
Source: dumblaws.com, image: wikimedia.org