Beaches, bargains, palaces, and stunning temples, Thailand has much to offer anyone, from the burned-out corporate executive in search of ultra luxurious respite to the intrepid backpacker hoping to explore beyond the beaten track. Undoubtedly, Warm of Thai People, their laid-back behavior bring the tourists back to Thailand. Beguiling customs, Feverish festivals, and amazing culinary adventures make this place a Paradise. Opulent Royal Palaces, Ancient ruins, and Ornate Temples are the notable draws of the Thailand. Everything reveals Buddhism in Thailand from skillfully crafted temples to its own Culture. Let us know some intriguing facts about this land of white elephants, The Kingdom of Thailand;
image: wixstatic.com
1. Land Of Free
In fact, in the Thai language, the name of the country is Prathet Thai which means "land of the free." Very fitting!.
source: samujana.com
2. Know The Reality
Do you know the real name of Bangkok? Its real name is made up of Pali and Sanskrit root words and that is Krungthepmahanakhon Amonrattanakosin Mahintharayutthaya Mahadilokphop Noppharatratchathaniburirom Udomratchaniwetmahasathan Amonphimanawatansathit Sakkathattiyawitsanukamprasit. What does that name mean? It means "City of Angels, Great City of Immortals, The Magnificent City of the Nine Gems, Seat of the King, City of Royal Palaces, Home of Gods Incarnate, Erected by Visvakarman at Indra's Behest."
source: samujana.com
3. Has Never Been Colonized
"Land of the Free" is appropriate because Thailand is the only country in Southeast Asia that has never been colonized by a foreign power.
source: matadornetwork.com
4. Place Of Smallest And The Largest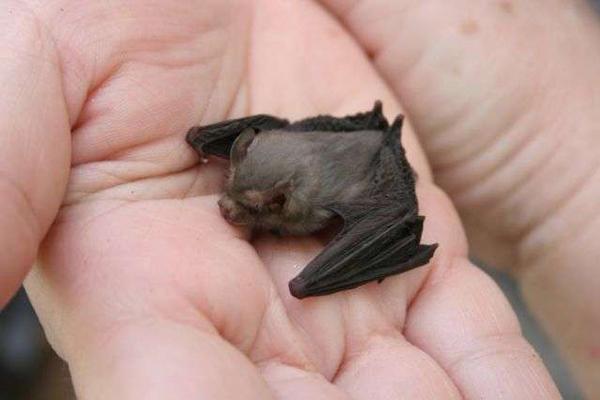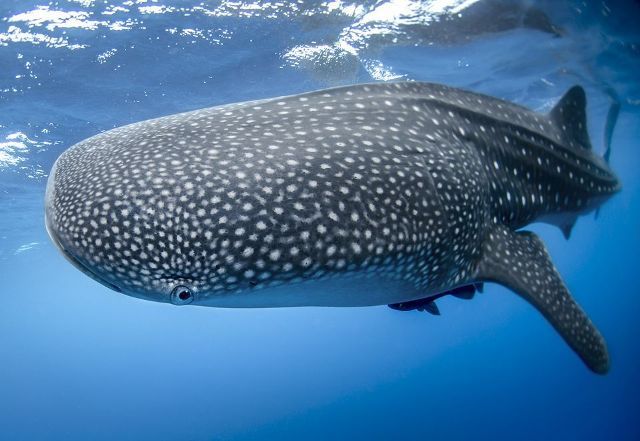 The smallest mammal in the world, the Bumblebee Bat, found in Thailand. You can also find the largest fish, the Whale Shark, in Thai waters.
source: samujana.com, image: koshersamurai.files.wordpress.com, image: yourshot.nationalgeographic.com
5. Country Of Fourteen Hundred
Thailand has over 1,400 islands within its territory. Phuket is the largest Island in the country.
source: matadornetwork.com
6. Place of Golden Buddha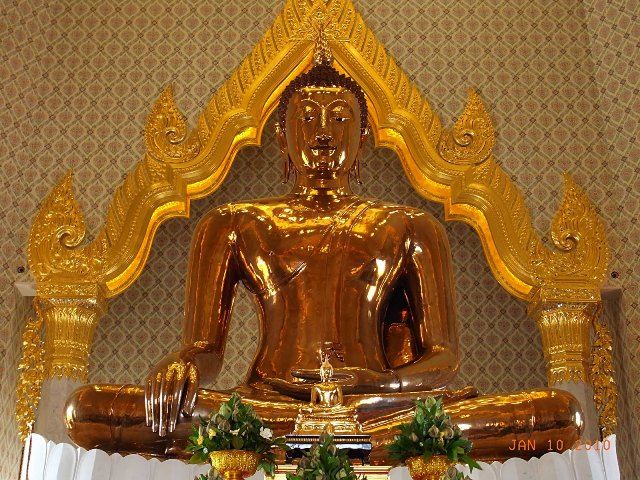 Thailand has the largest golden statue of Buddha. That is officially titled Phra Phuttha Maha Suwana Patimakon. It weighs 5.5 tons (5,500 kilograms). It is situated in the temple of Wat Traimit, Bangkok, Thailand.
source: Wikipedia, image: 4.bp.blogspot.com
7. Get Up To The Top Of MahaNakhon
Mahanakhon is a luxury mixed-use skyscraper located in Bangkok. It is the tallest building in Thailand. It is 314 meters high (1,031 ft), with 77 floors.
source: Wikipedia, image: forbes.pl
8. Buddhist Entirely
Once all the Thais including the kings became Buddhist monks for at least a short period of time before their 20th birthday.
source: facts.randomhistory.com, image: huahintoday.com
9. "Wanna Enjoy Full Moon? Come Here!"
Ko Pha Ngan is an island in the Gulf of Thailand in southeast Thailand in Surat Thani Province. This Region is renowned for its Full Moon Party at Haad Rin Beach and as a backpacker destination.
source: Wikipedia, image: phangancalendar.com
10. "Beware Of Your Underwear!"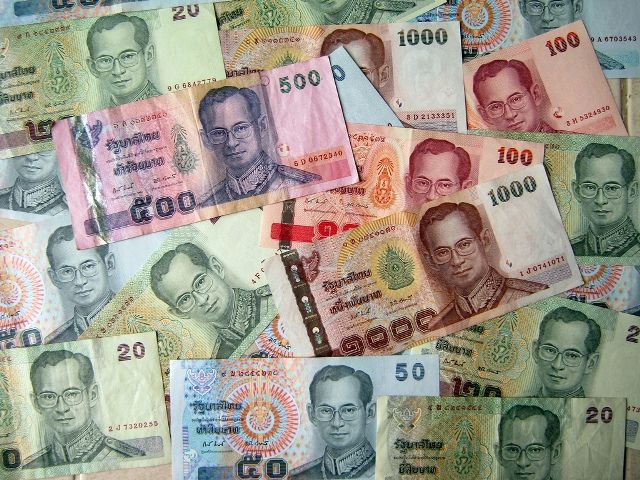 You can't leave your home without underwear on; it is illegal. It is also illegal if you step on Thai's local currency Baht.
source: matadornetwork.com
11. Venice Of The East
Thailand's Capital, Bangkok was once called the Venice of the East. Because its original buildings stood on stilts above the Chao Phraya River. However, as Bangkok grew larger, most canals were filled and paved.
source: factretriever.com, image: i.ytimg.com
12. "The Animal With Human Features!"
The Garuda, a half man and half eagle from the Indian epic Ramayana, is the national and official symbol of Thailand.
source: thefactfile.org, image: wikimedia.org
13. "Where Monkeys Attend College!"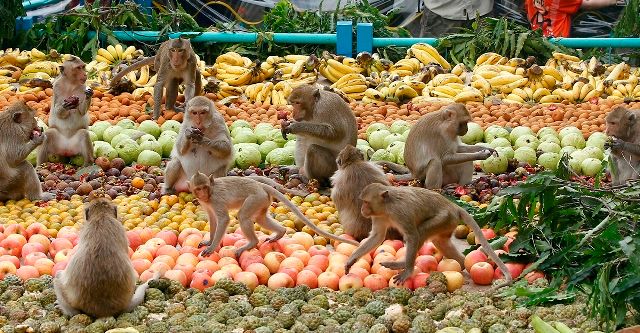 Thailand has a college just for monkeys. It's called Thani Monkey College, it is a training center of Monkey and here monkeys learn all sorts of street-preforming tricks, such as how to collect coconuts. Speaking of monkeys, Thailand also has a special banquet—a monkey banquet, where thousands of monkeys are served platters of fruit and vegetables.
source: matadornetwork.com, image: s3.amazonaws.com, image: cdn.everfest.com
14. "Visit Temples Only In Modest Clothing!"
Thailand is truly a land of temples. Thailand has 35000 temples. If you want to visit them that requires modest clothing, meaning no shorts or sleeveless shirts.
source: samujana.com, image: 1.bp.blogspot.com
15. The Land of White Elephants
Thailand is the land of white elephants, but don't expect to see white elephants getting around. White is just a color used to signify Thailand's purity. The Thai term chang sam khan actually translates as 'auspicious elephant'.
source: Wikipedia, image: 2.bp.blogspot.com
16. Holy Rice!
Rice is not only a food grain but also sacred. It's unholy to leave any rice on the plate. Even stepping on rice is a sin.
source: thefactfile.org
17. Prostitution Capital Of The World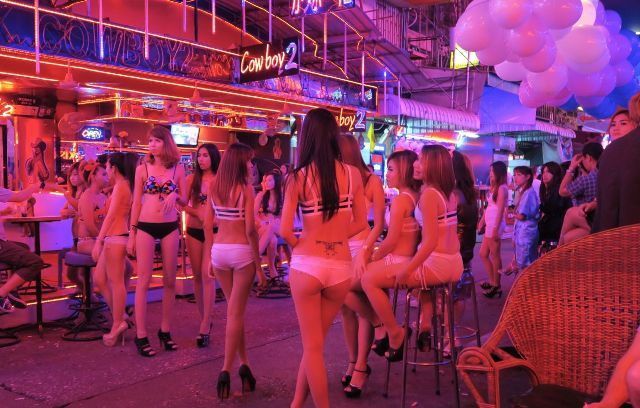 Thailand is the prostitution capital of the world and is notoriously famous for its red-light districts. Famous spots are Patpong, Nana Plaza, Soi Cowboy etc.
source: thefactfile.org, image: bangkok112.com
18. Blue Diamond Affair
Blue Diamond Affair is the series of unresolved crimes caused by the 1989 theft of gems belonging to the House of Saud by a Thai employee. Because of this, the relationship deteriorated between Saudi Arabia and Thailand. That's why Saudi Arabia does not issue working visas for Thais and discourages its citizens from visiting the country.
source: Wikipedia
18. Don't Touch My Head!
It is forbidden to touch a local on the head – it's best to lower your head — even to a child — in Thailand!. Thais believe that head is the most revered part of the body so it should not be touched.
source: thefactfile.org