Characterized by mountainous geography rich in biodiversity and unique culture, the chain of mountains can be divided along geographic and ecological lines into three sections – Northern, Central and Southern. Appalachian spreads the fragrance of its landscape from Canada to the United States. Home to many Rivers and Lakes, Appalachian has been the big tourist's attraction for centuries. It entices the people from all over the world for adventure and to wind down. Let's know some intriguing facts about this natural Blue Ridge, The Appalachians.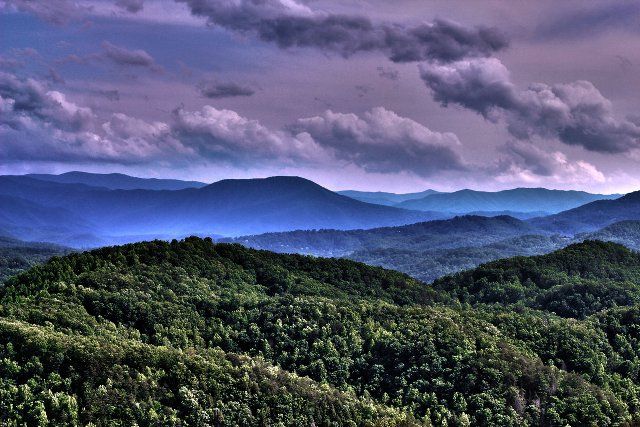 image: gielvleggaar.com
1. Spans five geological provinces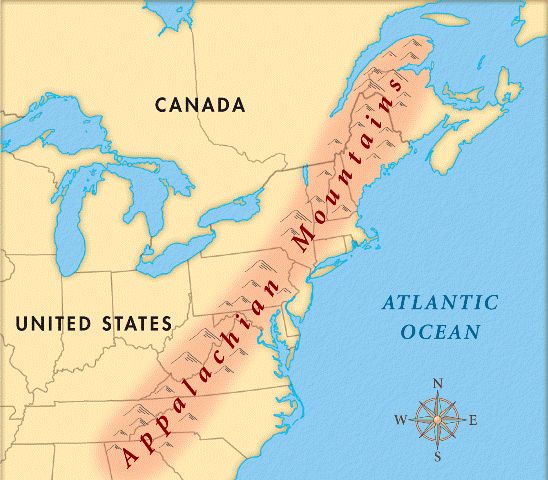 The Appalachian Mountains span across five geologic provinces (as defined by the USGS):  the Appalachian Basin, the Blue Ridge Mountains, the Piedmont Province, the Adirondack  Province, and the New England Province.
source: Wikipedia, image: media.web.britannica.com
2. Treasure of Minerals!
The Appalachian Mountains contain major deposits of coal, petroleum and natural gas. In the folded mountains the coal is in metamorphosed form as anthracite, represented by the Coal Region of northeastern Pennsylvania. The bituminous coal fields of western Pennsylvania, western Maryland contain the sedimentary form of coal.
source: Wikipedia
3. Dense Variety of Wildlife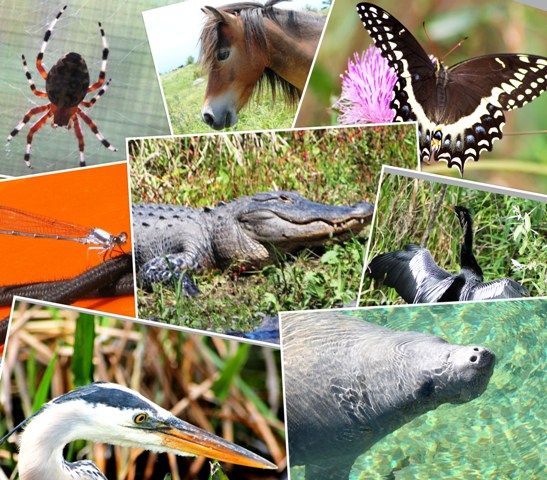 From bears to squirrels to raccoons, the Appalachian Mountains are teeming with wildlife.  Appalachian wildlife includes mammals such as white-tailed deer, moose, beavers, skunks,  porcupines and weasels, as well as birds, including flycatchers, wrens, warblers and hawks.
source: reference.com, image: theprestemons.files.wordpress.com
4. Oldest Mountain Chain
The Appalachian Mountains are the oldest mountain chain in North America, stretching for 1,500 miles down the eastern portions of Canada and the United States. They are known to be 480 million years old.
source: reference.com
5. Named After a Tribe
This mountain range derives its name from the Apalachee – an Indian tribe inhabiting this region.
source: appalachianmountains.weebly.com
6. The great Appalachian valley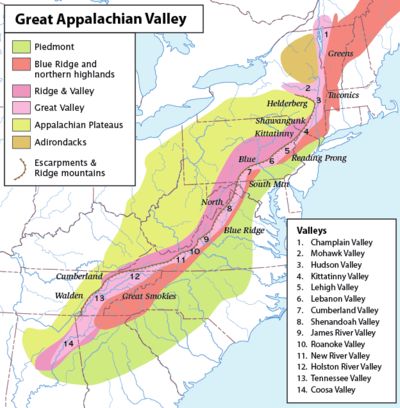 A chain of lowlands referred to as the Great Appalachian Valley, lies towards the west and south of Hudson River Valley. It extends from Newfoundland, Canada down to Alabama, USA.
source: appalachianmountains.weebly.com, image: Wikipedia
7. Tallest Mountain: Mount Mitchell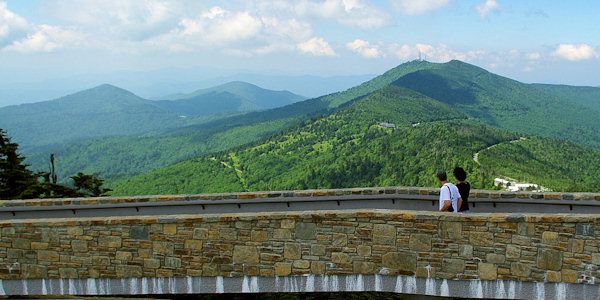 The tallest mountain is Mount Mitchell in North Carolina, with an elevation of 2,037 meters (6,684 feet) above the sea level. It is also the highest point in the United States east of the Mississippi River as well as the highest point in eastern North America.
source: appalachianmountains.weebly.com
8. Go through a Tunnel!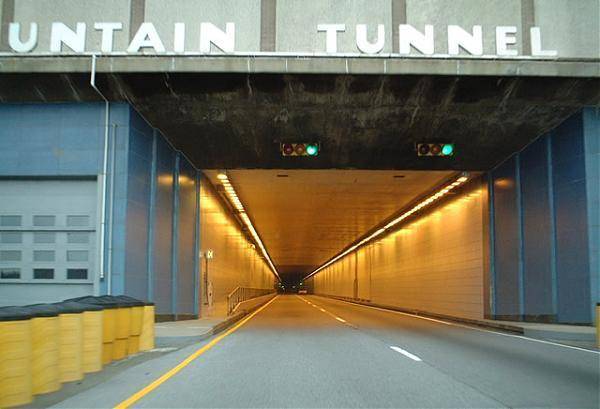 The Big Walker Mountain Tunnel is a vehicular tunnel in the Appalachian Mountains of Southwest Virginia. The 4,229-foot (1,288 m) tunnel was first opened in 1972 after five years of construction. Experience the fun of going through under a tunnel in the Appalachians.
source: Wikipedia, image: photos.wikimapia.org
9. Recreational Spot in Winter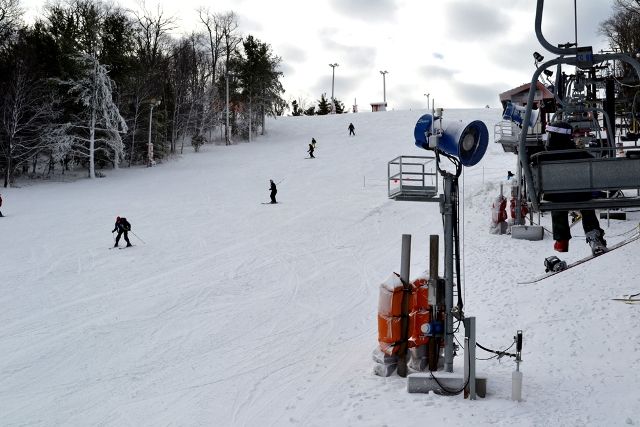 In winter, there is snow and people come from all over to ski. Trails and parkways serve many hikers and motorists. Many people come in the summer and fall to hike along the  Appalachian Natural Scenic Trail. This trail is two thousand miles long and is the longest footpath on the eastern coast. Go rafting, fishing and take a balloon ride through this region.
source: ncsu.edu, image: highcountryrealtors.org
10. Fabulous Mount Mitchell National Park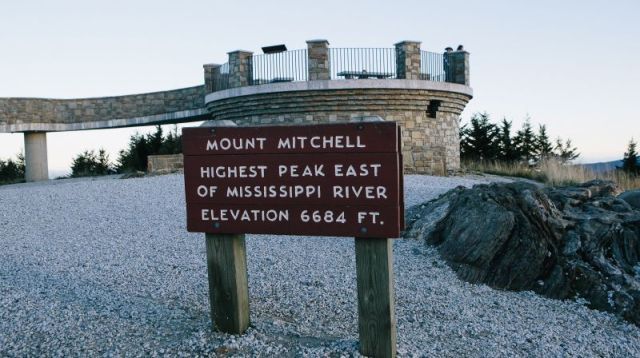 Many travelers come to visit Mount Mitchell National Park. It was established in 1915 and was named after Dr. Mitchell. He was a scientist who went to the mountain to accurately measure it, but he died in a fall from the mountain. There is a memorial in his honor on Mount Mitchell.
source: ncsu.edu, image: www.visitnc.com
11. Dominating Red Spruce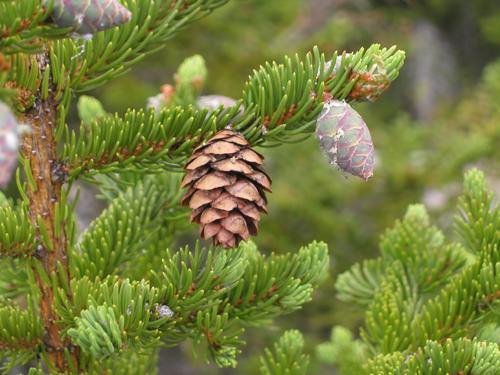 Red Spruce dominates the northern region of the mountain. Although deciduous broad-leaved trees are the major flora of the mountain, evergreen needle leaf conifers are also present at different altitudes.
source: lifestyle.iloveindia.com, image: www.nhmountainhiking.com
12. Famous Hiking Trail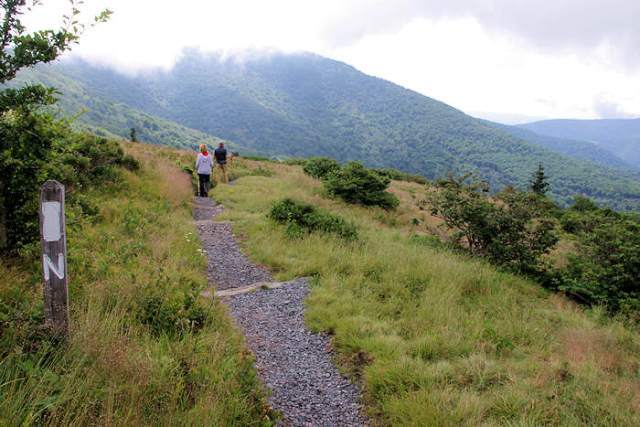 The Appalachian Trail is a world-famous hiking trail. The trail is a paradise for hikers and stretches from Mount Katahdin to Springer Mountain in Georgia covering 2,175 miles.
source: lifestyle.iloveindia.com, image: www.romanticasheville.com
13. Most fertile soils in the US
It is believed that the Great Appalachian Valley has the most arable and fertile soils in the United States. Towards the west and south of the Hudson River lies the Appalachian Valley.
source: lifestyle.iloveindia.com