Back in the early nineteenth century the demand and the increasing numbers of art and things shot up which eventually led to the making of the National Gallery was made. At present, it is counted as one of the most visited tourist destinations across the world. When the National Gallery was built, its initial building used to be the former townhouse of the late John Julius Anger stein. It was later when a special building was made for this purpose in 1832 which was completed in 1838. The Art Gallery is widely popular in London as well as in other parts of the world. It definitely has to be that popular with such interesting facts associated with it.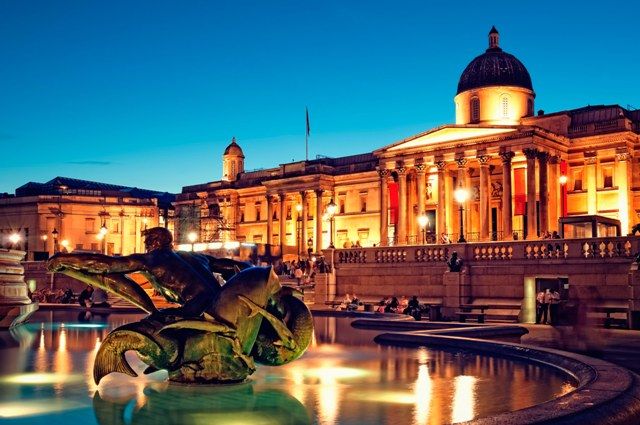 image: st-christophers.co.uk
1. A Tourist Hub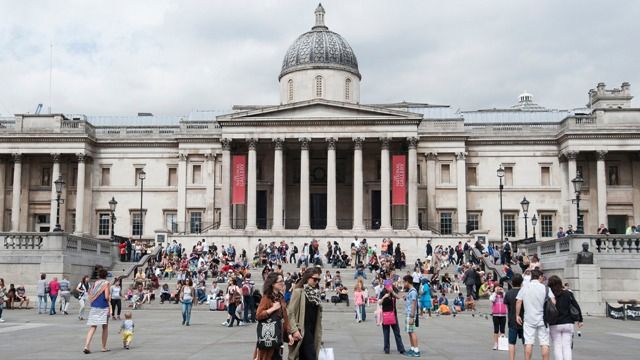 The magnificent National Gallery, London attracts approximately 4 to 5 million visitors yearly. It is amazing to note that 6,031,574 visitors visited the Gallery in the year 2013, which was a 14% increase from 2012.
source: famouswonders.com, image: news.images.itv.com
2. Great Artists And Their Great Artwork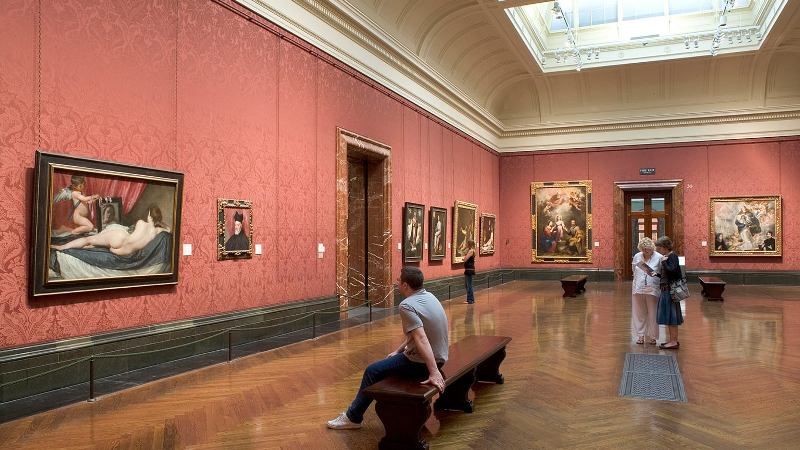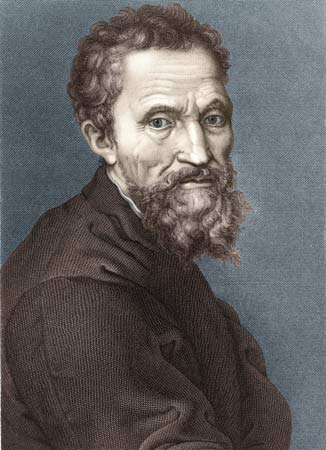 Visiting the National Gallery would not only leave you awestruck by the great works of famous painters but also take you to the painter's era. Some amazing works include paintings by Da Vinci, Van Gogh, Titian, Michelangelo, Botticelli, Raphael, Rembrandt, Monet, Seurat, Caravaggio, Nicolas Poussin, Hans Holbein the Younger and many other legends. The best-counted paintings are "The Baptism of Christ," "The Virgin of the Rocks," "The Madonna of the Pinks," "Van Gogh's Chair" and others.
source: nationalgallery.org.uk, image: artfund.org, image: media1.britannica.com, image: claude-monet.com
3. See 2300 Masterpieces Free Of Cost!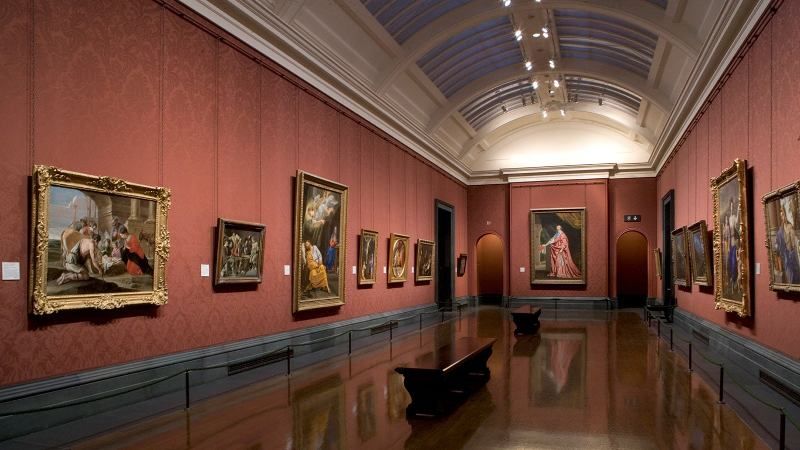 From the entry to exit, all is totally free of cost. You seriously don't have to spend a bug to see the famous masterpieces of the legend painters. The gallery has a collection of 2300 splendid paintings which are entirely precious and rare.
source: famouswonders.com, image: artfund.org
4. Amazing Sculptures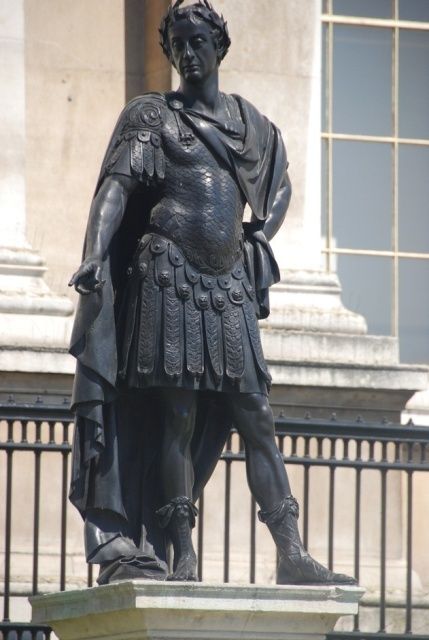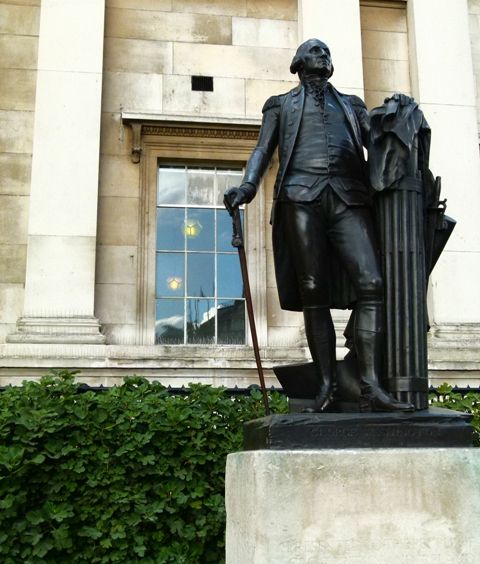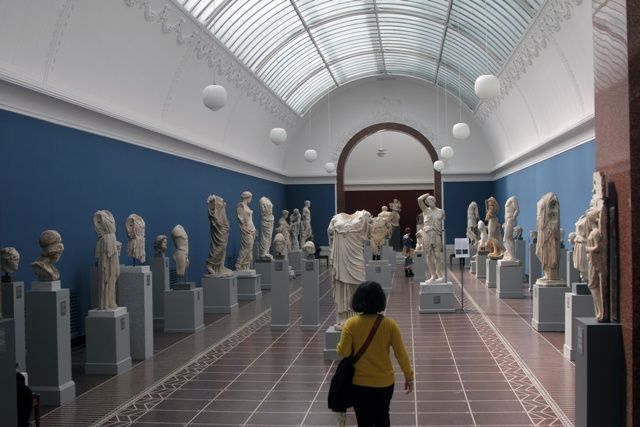 Inside the National Gallery, you can see the well-built statues of King James II and the American President George Washington. The latter one is known to be a present from the Commonwealth of Virginia to the National Gallery in the year 1921. Gallery also houses so many collections of the kings of Roman Empire and Greek legends.
source: londontopia.net, image: s-media-cache-ak0.pinimg.com, image: blackcablondon.files.wordpress.com, image: bobandnellasworld.com
5. One Building, Two Art Galleries!
Another interesting fact about the National Gallery is that it once had another gallery inside it. The Royal Academy of Arts dwelled in the new National Gallery building at Trafalgar Square. In 1869, the Royal Academy moved into its own new building in Piccadilly.
source: nationalgallery.org.uk
6. Then And Now

Gallery was established in the year 1824. The famous National Gallery was not so grand when it first came into existence. It wasn't formed by the princely art collection. The major reason for its existence was to house the 38 paintings that the British government bought from the heirs of John Julius Anger stein. Contrary to then, today it has completely changed and expanded into a majestic art gallery in London.
source: Wikipedia, image: nationalgallery.org.uk
7. Controversy Behind The New Wing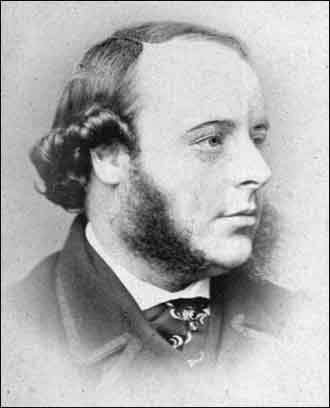 There was a controversial discussion about the National Gallery's building and design. In 1869, the architect E.M. Barry was asked to submit designs for rebuilding it at Trafalgar Square. A huge discussion led to the decision of adding a new to the existing building of the National Gallery.
source: nationalgallery.org.uk, image: oldbritishnews.com
8. 7th Most Popular
The National Gallery at London is ranked 7th in the world in terms of popularity.
source: piccadillypremierlondon.co.uk
9. A Learning Centre
The National Art Gallery also serves as a learning center. The willing students can visit the gallery for educational and research purpose. The place holds a special significance in the art industry.
source: piccadillypremierlondon.co.uk
10. The World War Effect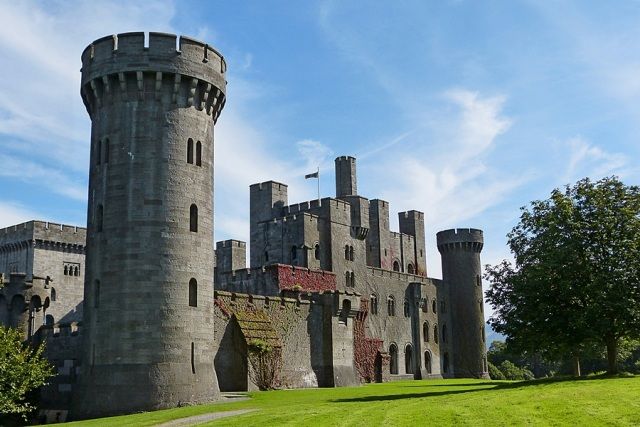 Before the outbreak of WWII, the paintings were evacuated to various locations in Wales, incorporating Penrhyn Castle and the university colleges of Bangor and Aberystwyth.
source: Wikipedia, image: forums.steves-digicams.com
See The Paintings Of The Gallery Now