On the Northern shore of the Lake Ontario, near the US Border, lies Canada's Largest City. Toronto is a popular Canadian city and a major economic and cultural center of the Country. Rich in green spaces, the city has Queen's Park and the sky soaring CN Tower at its heart. Toronto's 50 percent population is immigrants from around the corners of the globe. It is proudly the fourth most liveable city in the world with its PATH system, a huge world record. The hometown of the rapping king Drake, Toronto also goes by the name six!  Toronto is a great city, a place with a lot going on throughout the year! Here are a few amazing and interesting facts about The Big Toe or Queen City, Toronto: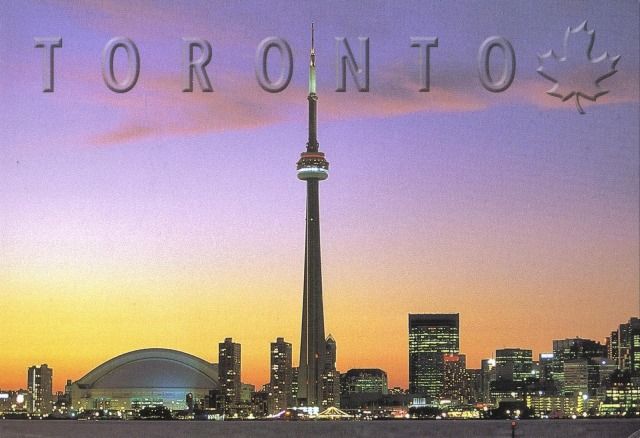 1. Sun Sets at 9 PM!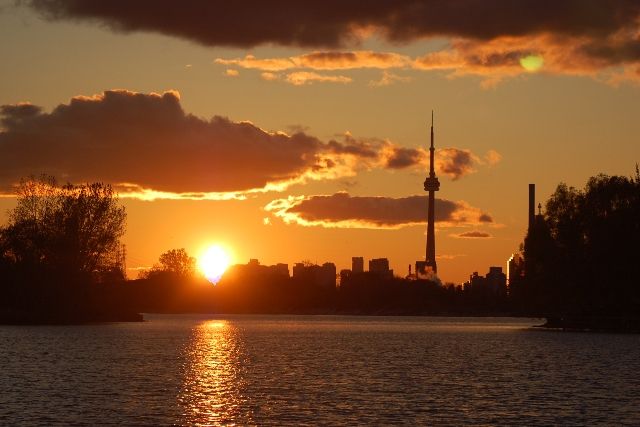 Toronto has approximately 301 days of a good amount of sunshine. Amazingly, on the summer solstice, the sun rises at 5:30 am and sets at 9:00 pm. On the contrary, when it is winter solstice, the sun sets much earlier at 4:45 pm.
source: hikebiketravel.com, image: wikimedia.org
2. Guinness World Record!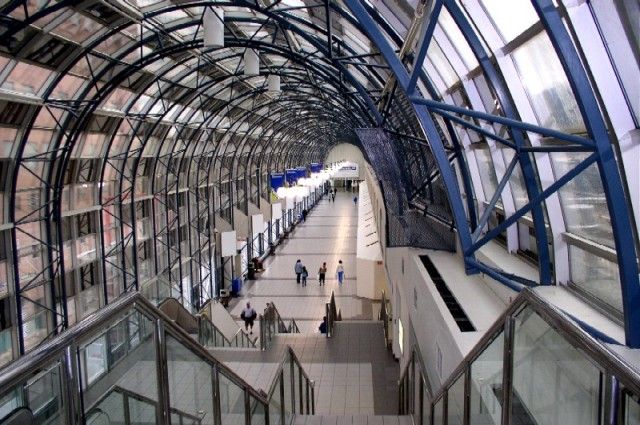 According to Guinness World Record, the PATH is the largest pedestrian walkway in North America. It's connected to 50 office towers and comprises of 20 parking garages, 5 subway stations, 1200 stores, services, and restaurants.
source: narcity.com, image: i1.trekearth.com
3. Toronto International Film Festival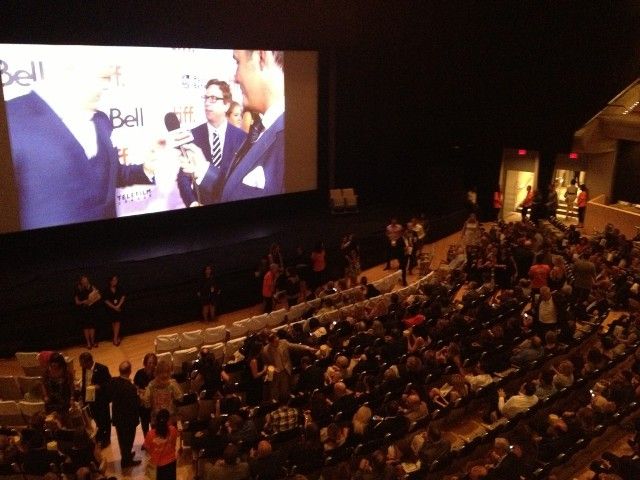 Toronto International Film Festival (TIFF) is universally famous as the second most celebrated in the world after Cannes.
source: geostoronto.com, image: blackburnnews.com
4. Get The Part Of This Parade
Well, Carabina Parade is the longest parade in North America. It's a 36-kilometer long parade that witnesses people and performers in colorful costumes and attires. Usually, it begins at 10 am in the morning and extends till 8 pm.
source: uniglobeonebc.com, image: caribanatoronto.com
5. The Only Canadian City!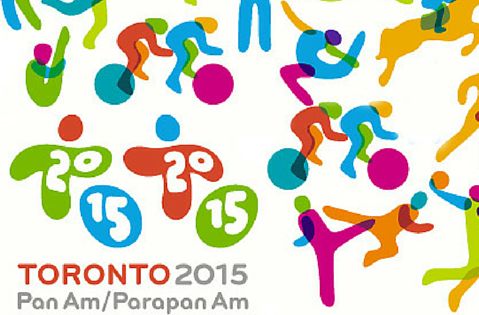 Toronto is the only Canadian city with representation in 7 major league sports. The largest sporting event Canada has ever hosted is the Pan American Games.
source: narcity.com, image: vigoreyewear.com
6. 25% Of Hollywood Films
25% of Hollywood films are actually filmed in Toronto! Famous Toronto film and tv actors include Mike Myers, Eugene Levy, Jim Carrey, John Candy, Eric McCormack, Catherine O'Hara, and Howie Mandel.
source: totallytoronto.com
7. Once The Longest Street!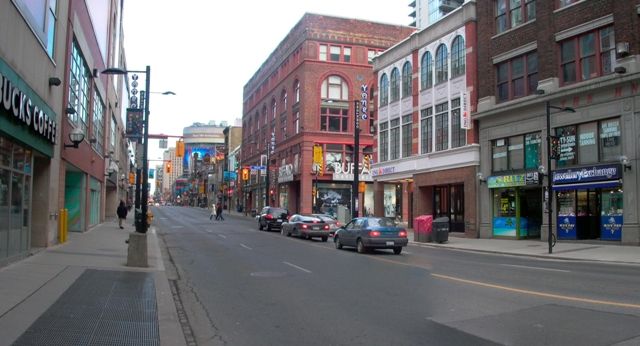 Yonge Street was once considered to be the longest street in the world. Beginning at Queen's Quay, it ends at a farm access lane west of Keswick.
source: hikebiketravel.com, image: completestreetsforcanada.ca
8. Do You Love Animals?
Toronto has the largest Zoo in Canada. The Toronto Zoo has over 16,000 animals having 491 species.
source: narcity.com, image: danedocs.countyofdane.com
9. Earlier Called 'York'
Toronto was formerly known as York, the Upper Canada in 1793. It was later in 1834 when it was renamed to Toronto.
source: uniglobeonebc.com
10. The Safest Of All!
Toronto is the safest metropolitan area in North America. EIU has ranked it number 4 in terms of safety among other categories including, public transit and cleanliness.
source: geostoronto.com
11. City Of Restaurants
Toronto has more than 8000 restaurants and some restaurants are now encouraging a 20% tip. Dining there in the city's culinary food items is the best experience if you visit Toronto.
source: toronto.ca
12. Do Shopping At St. Lawrence Market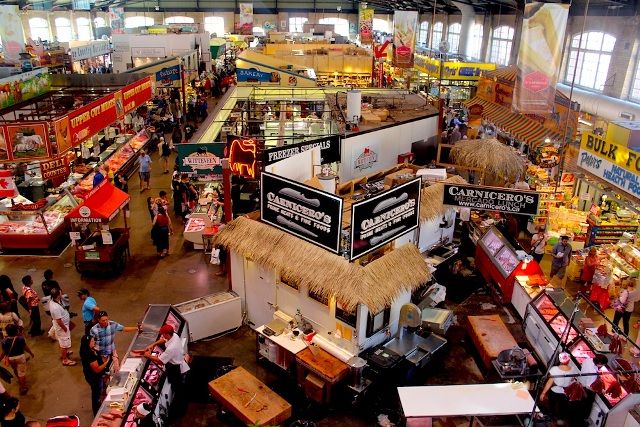 The St. Lawrence Market is one of Canada's great markets. The selection of food is outstanding. Runner up in my books is Kensington Market.
source: hikebiketravel.com, image: odenzavacations.files.wordpress.com
13. Never Miss The Skating In Toronto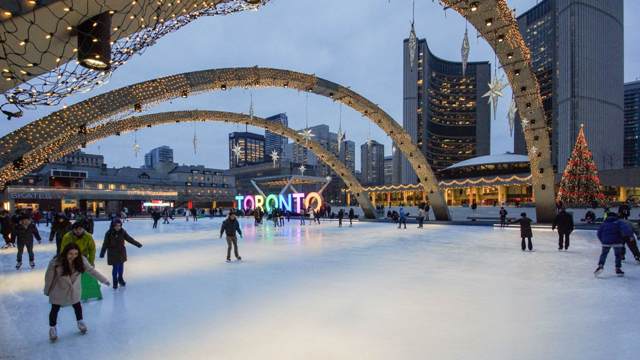 There are 52 outdoor skating rinks in Toronto and these all are open from the beginning of December until the end of February. So If you are in Canada, never miss it!
source: toronto.com, image: albinger.files.wordpress.com
14. Perhaps You Wanna Go To Toronto Islands!

Toronto Islands are the chain of some smaller Islands in Lake Ontario. The Toronto Islands are located just offshore from the Toronto city center and give shelter for Toronto Harbour. The area of the islands is about 820 acres (330 ha).
source: Wikipedia, image: Wikimedia.org
15. Must Visit CN Tower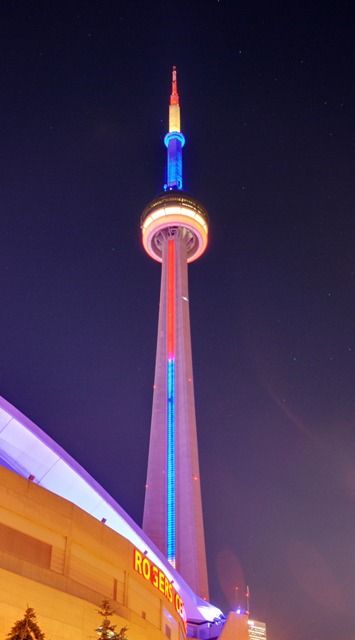 Toronto's CN Tower is 553.3 m-high (1,815.3 ft) concrete communications and observation tower in downtown Toronto, Ontario, Canada. The Construction of the tower was completed in 1976  becoming the world's tallest free-standing structure and world's tallest tower at the time. It held both records for 34 years until the completion of Burj Khalifa and Canton Tower in 2010. It is now third tallest tower in the world.
source: Wikipedia, image: Wikimedia.org
16. City Of Parks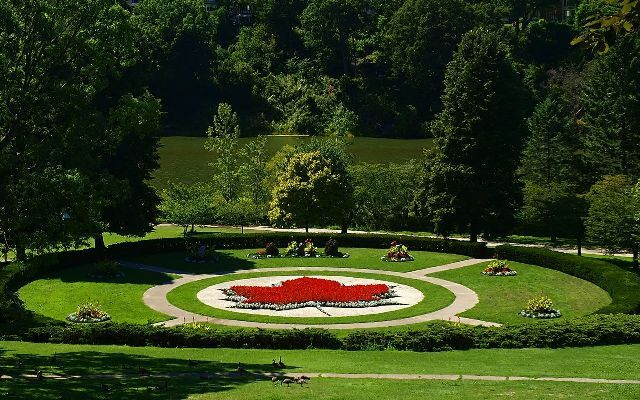 There are over 1600 named parks in Toronto. High Park is Toronto's largest public park. Walk along the Grenadier Pond and you won't feel like you're in a big city. It also brags about a zoo, playgrounds, a dog park, sports facilities and many hiking trails.
source: hikebiketravel.com, image: 1.toronto.ca
Now Time To Tour