The Iron Man of India, Founding Father of India, Bismarck of India, Unifier of India, etc., are some titles to one of the greatest freedom fighters of India, Sardar Vallabhbhai Patel. His contribution to the nation is more than a miracle. Starting his career as a barrister, Sardar Patel turned out to be an Indian Independence activist later. Staging numerous protests against the English rule, Sardar Patel uprooted the tentacles of British administration. Despite facing several imprisonments, Sardar Patel remained resolute until the Independence of the Nation. Even after Independence, Sardar Patel played a key role to Unify India. Let us know some more interesting facts about the Iron Man of India.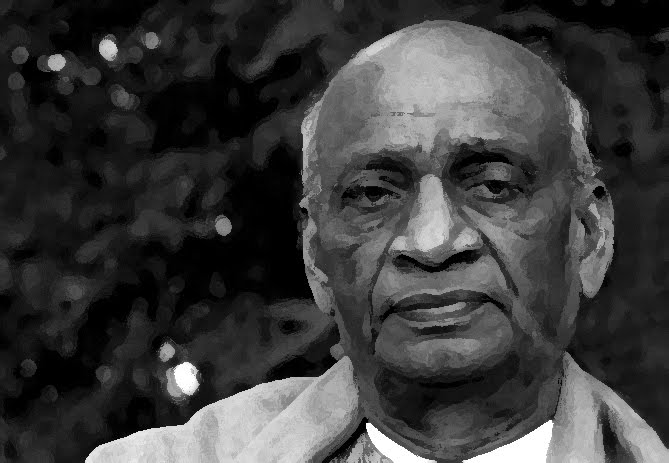 Image: wallpaperances.blogspot.com
1. 31st October Is Not His Date Of Birth!
Yes! 31st October is not his real date of birth. Sardar Patel himself accepted that it is not his real date of birth. When he was taking his Matriculation exam then he was asked his date of birth, Sardar Patel randomly told 31st October 1875. Since then 31 October is considered his date of birth.
Source: inc.in
2. First Marriage And Then High School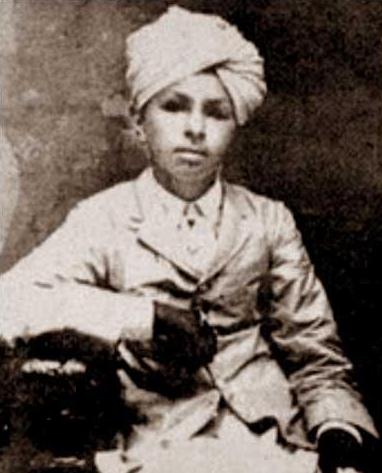 At the age of 16, he got married to Jhaverba Patel in 1891 and at the age of 22, he passed his matriculation.
Source: britannica.com  Image: autistici.org
3. Early Ambition To Be A Barrister
In his childhood, he made up his mind to be a barrister. He wanted to study in England. At that time, his family was not rich enough to enroll him in a college.
Source: newworldencyclopedia.org
4. When Plague Attacked Him
When he was taking care of his friends who was suffering from the plague, Patel came down with the same disease. As the disease was highly contagious, Patel sent his family to a safe place and spent some time in a derelict temple. Later, he recovered from the disease slowly.
Source: newworldencyclopedia.org
5. Away From Family
Patel spent several years away from family; studying on his own by borrowing books from friends. Later, he settled in Godhra with his wife.
Source: Wikipedia
6. The Making Of A Barrister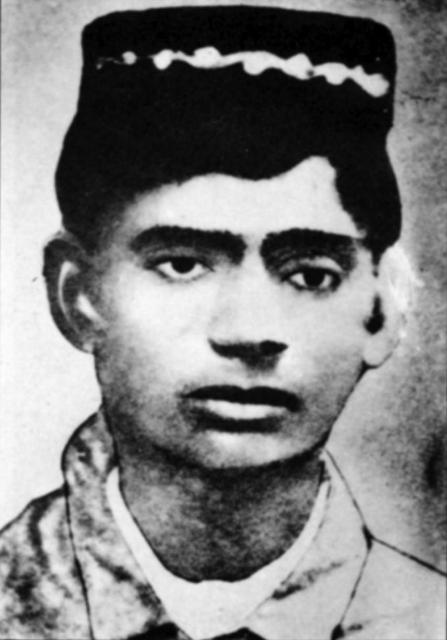 Before going to England and becoming a barrister, Patel took a course in Law and practiced as a country-lawyer in Godhra, Borsad, and Anand.
Source: inc.in  Image: sardarpatel.nvli.in
7. A Genius Mind
At the age of 36, Sardar Patel went to England to study Law. He enrolled in Middle Temple, Inns of Court, London. There, he completed his 36-months course within 30 months and topped his class despite having no college background.
Source: newworldencyclopedia.org
8. Dedicated To Work
In 1909, his wife, Jhaverba Patel was admitted to hospital and diagnosed with cancer. Despite a successful surgery, she died in Hospital. When Patel was given a note of his wife's death, he was cross-examining a witness in the court. Patel read the note and pocketed it and continued his work.
Source: newworldencyclopedia.org
9. A Complete English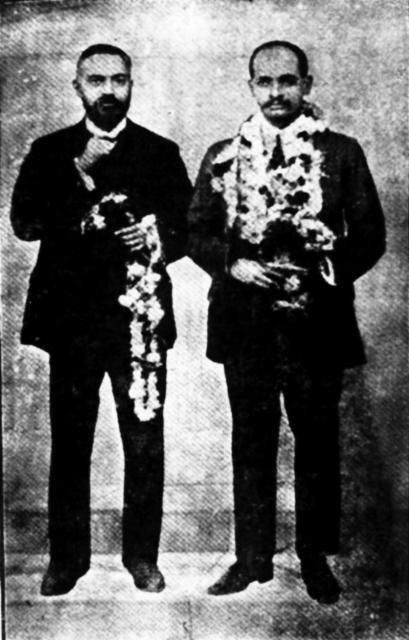 When he returned from England, his lifestyle was completely changed. He used to wear suits and started speaking mostly in English. He used to smoke cigars at that time, however, he quit smoking later in the company of Mahatma Gandhi.
Source: newworldencyclopedia.org  Image: sardarpatel.nvli.in
10. An Excellent Bridge Player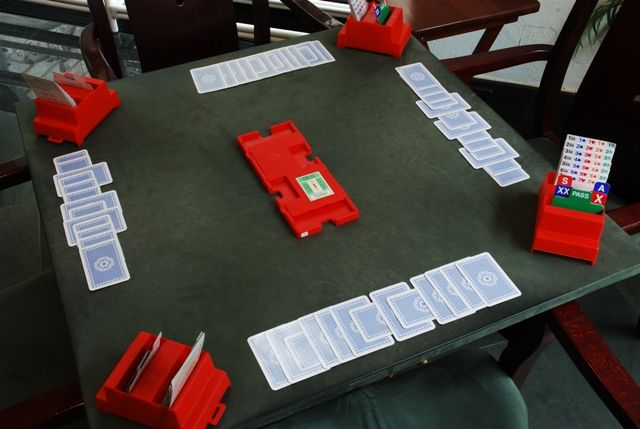 He was fond of playing Bridge, a card game. In England as well as in India, he used to play Bridge. He used to defeat many big players of this game very easily in Gujarat Club.
source: britannica.com,  image: commons.wikimedia.org
11. A Professional Barrister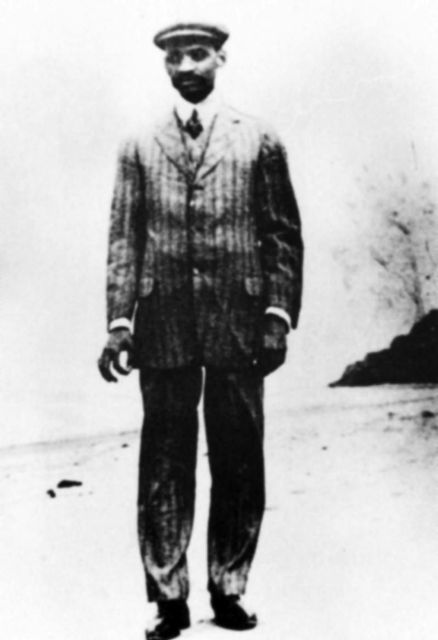 When he returned to India in 1913, Patel settled in Ahmedabad and became one of the city's most renowned barristers. He gained popularity as a criminal lawyer. He earned a great wealth along with fame.
Source: newworldencyclopedia.org  Image: sardarpatel.nvli.in
12. Did Not Want To Be A Politician But!
Yes! he did not want to be a politician initially. However, at the urging of his friends, he fought the municipal election in Ahmedabad in 1917 and won it.
Source: Wikipedia
13. When Patel Ignored Mahatma Gandhi!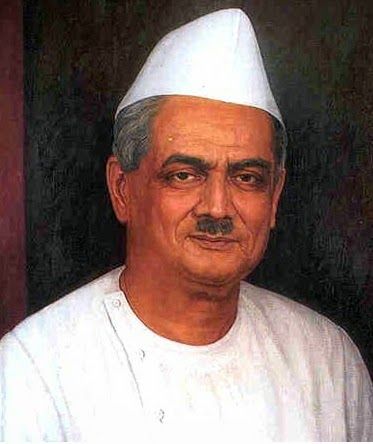 Once Mahatma Gandhi came to deliver a speech in Gujarat Club. At that time, Patel was playing bridge in the club and didn't go to listen to Mahatma Gandhi. When another activist and his friend, G.V. Mavlankar, began to go to the speech of Mahatma Gandhi, Patel stopped him and said, "Gandhi would ask you if you know how to shift pebbles from wheat and that is supposed to bring independence." At that time, he did not believe in Mahatma Gandhi's Ideology.
Source: newworldencyclopedia.org  Image: susantapanigrahi.blogspot.com
14. Inspiration From Gandhi
When Gandhi Ji staged the Indigo revolt in favor of peasants, Patel got inspired a lot, and a subsequent meeting with Gandhi Ji in 1917, changed Patel and led him to join the Indian Independence Movement.
Source: www.britannica.com
15. English Suits In Bonfire!
After the Jallianwala Bagh Massacre, Gandhi Ji started the non-cooperation movement and Patel supported him thoroughly. Patel organized bonfires in various places of Ahmedabad and set all his English clothes and commodities on fire. He started to wear Khadi clothes and became a true Indian.
Source: newworldencyclopedia.org
16. When Patel Learned Sanskrit!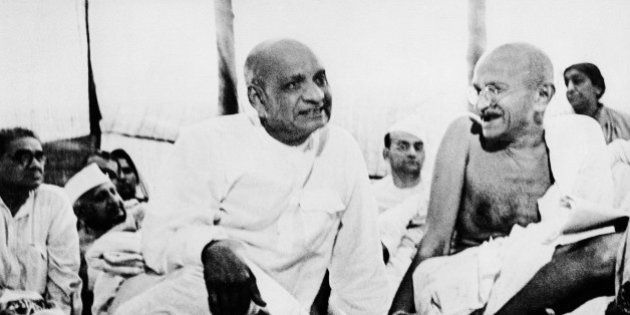 When the round-table conference failed in London, Sardar Patel along with Mahatma Gandhi was imprisoned in 'Yeravda Central Jail' in 1932. During that time, Patel became the right-hand man of Mahatma Gandhi. They both were released in July 1934. Gandhiji taught Patel Sanskrit during this time.
Source: inc.in  Image: www.huffingtonpost.in
17. First Choice To Be The President Of Congress
During the 1946 Election for the Congress Presidency, 12 out of 15 regional congress committees proposed Patel to be the President. Despite the support of Mahatma Gandhi, not any single committee proposed Jawaharlal Nehru's name. However, later, Patel stepped down in the favor of Jawaharlal Nehru.
Source: Wikipedia
18. The Bismarck Of India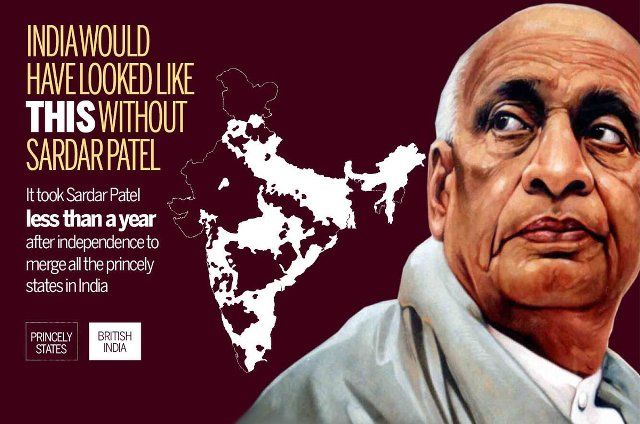 Just like Otto von Bismarck had integrated Germany politically in the 1860s, Vallabhbhai Patel unified India. He united more than 562 princely states into India. During the time of Integration, he was the first Commander-in-chief of the Indian Armed Forces.
Source: britannica.com  Image: pbs.twimg.com
19. Why So Late?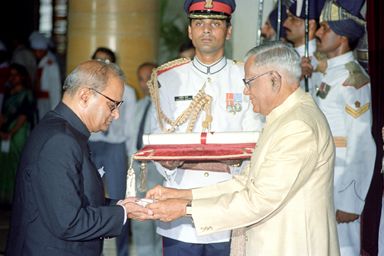 Despite his uncountable contribution to the Nation, Sardar Patel was not given the highest civilian award, The Bharat Ratna, for several decades, however, in 1991, Sardar Patel was posthumously awarded, Bharat Ratna.
Source: Wikipedia  Image: mb.ntdin.tv
20. National Unity Day
In 2014, the government of India announced that his birthday, 31st October will be celebrated as "National Unity Day" or "Rashtriya Ekta Diwas" in India.
Source: indiacelebrating.com
21. World's Tallest Statue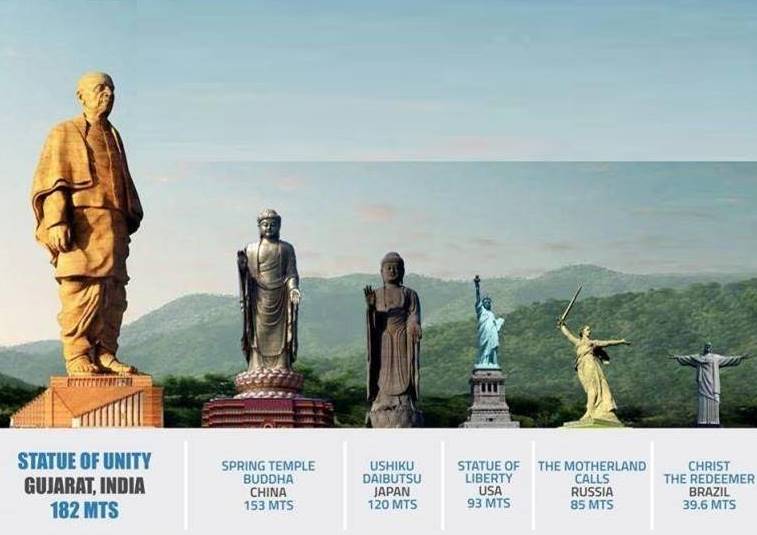 In 2018, the Government of India unveiled the world's tallest statue- The statue of Unity in Patel's honor. The Prime Minister of India, Narendra Modi inaugurated this statue on Patel's birthday, i.e., 31 October. The statue is made up of mostly bronze and designed by the famous sculptor, Ram V. Sutar.
Source: statueofunity.in  Image: adhyayanknowledgeforall.com