If you want to explore the best sculptures and artwork of the Renaissance period, the Vatican Museums are the must visit places. Located within the boundaries of the Vatican City, these museums are greatly renowned and famous for the masterpieces of Popes. A lot of remarkable monumental works of art are present in the Vatican Museums such as the Sistine Chapel, the Chapel of Beato Angelico, the Raphael Rooms and Loggia and the Borgia Apartment. If you are about to visit the Vatican City, approach these some very interesting facts about these great museums, The Vatican Museums: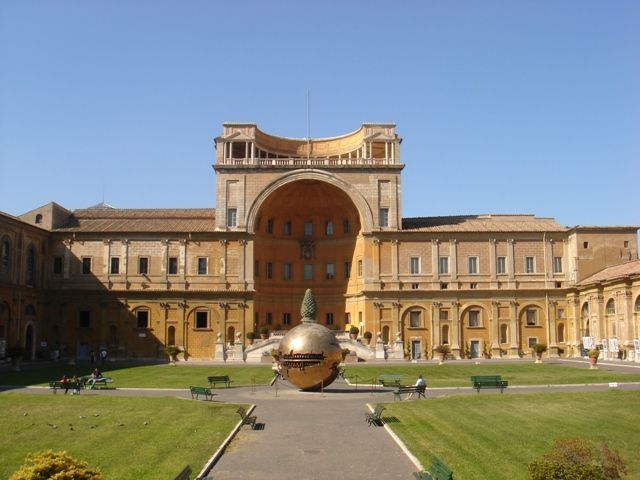 image: italy.iditravel.com
1. The World Famous Sistine Chapel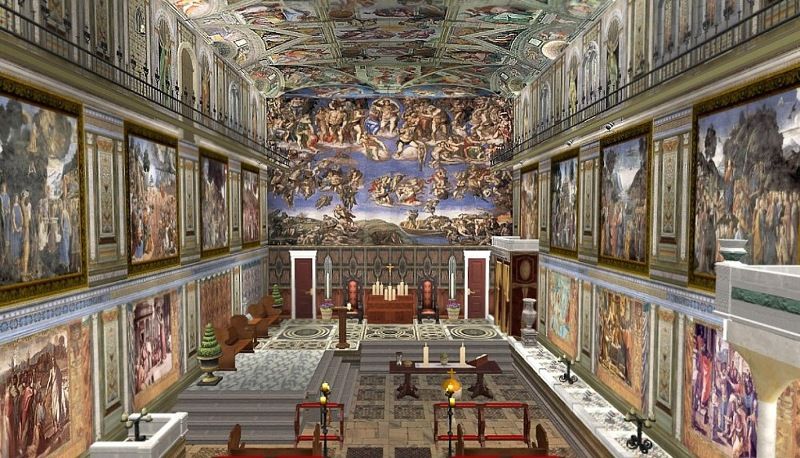 The Vatican Museums are the one place where you can find the world famous Sistine Chapel. It is among the major tourist attractions in the world. The area of the Sistine Chapel's world famous ceiling measures about 1/6 of a football field and was decorated by Michelangelo, an Italian artist. Set within the Vatican City and Museums, it welcomes around 25,000 visitors a day.
source: thefactsite.com, image: media.alwasatnews.com
2. Four Years To See Them All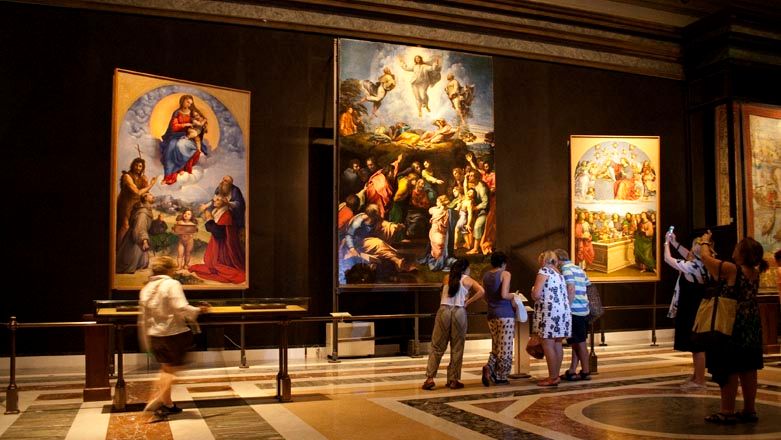 It is believed that if you spend a minute looking at each painting in the Vatican museums, it would take you 4 years to see them all completely.
source: blog.romeandvaticanpass.com, image: theartpostblog.com
3. Back In 16th Century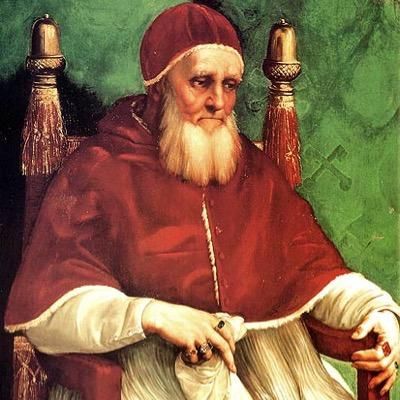 The Vatican Museums were founded by Pope Julius II in the 16th century. The Museums contain the masterpieces of artwork collected by the Popes.
source: Wikipedia, image: pbs.twimg.com
4. 6th Most Visited!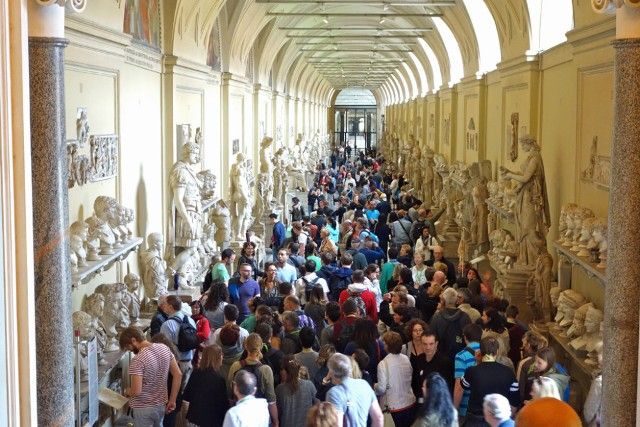 In 2013, the Sistine Chapel present in the Vatican Museum was visited by 6 million people. It is the 6th most visited art museum in the world.
source: Wikipedia, image: blog.ricksteves.com
5. "Gigantic Artwork"
It is said that the Vatican Museums contain the world's largest collection of art with 9 miles of pieces, which could wrap four and half times around the Vatican walls.
source: jubileeonline.ca
6. Biggest Catholic Church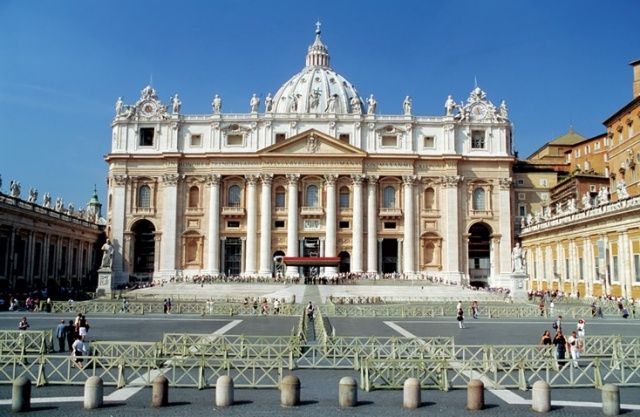 St. Peters Basilica, the biggest Catholic Church in the world is also a part of the Vatican Museums.
source: selectitaly.com, image: s-media-cache-ak0.pinimg.com
7. Peter's Altar Exactly Above His Cemetery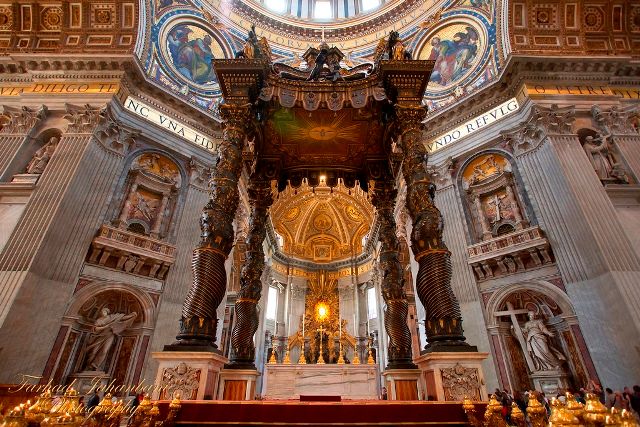 The 96 feet tall altar of St. Peter's is made exactly above where St. Peter, the first pope was buried.
source: selectitaly.com, image: c1.staticflickr.com
8. Don't Miss Raphael's Rooms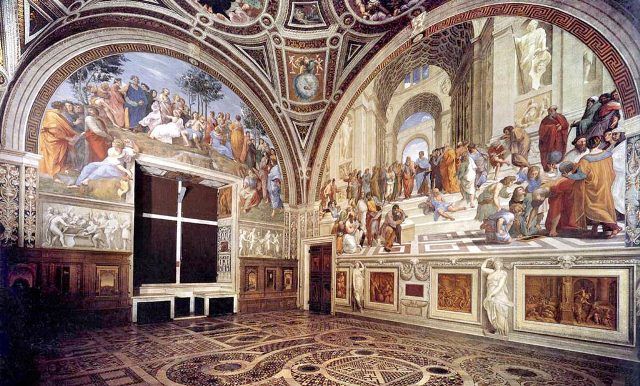 As soon as you visit the Vatican, you get to see the grand view of the 4 Raphael rooms. The entrance is impressive and iconic. Raphael's rooms were actually the apartments of Pope Julius II. These rooms join the museum with the Papal Palace and are famous for their frescoes by Michelangelo and Raphael. Four rooms are Sala di Costantino ("Hall of Constantine"), Stanza di Eliodoro ("Room of Heliodorus"), Stanza della Segnatura ("Room of the Signatura"), and Stanza dell'Incendio del Borgo ("The Room of the Fire in the Borgo").
source: blog.romeandvaticanpass.com, image: blog.travel2italy.com
9. "Exit By 6 PM"
The Vatican Museums close every day by maximum 6 pm in the evening. The Museums are open 6 days a week except for Sundays.
source: jubileeonline.ca
10. Galleries Of Sculptures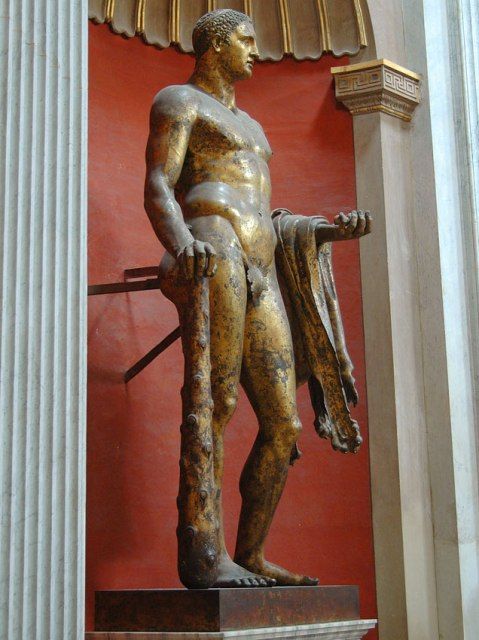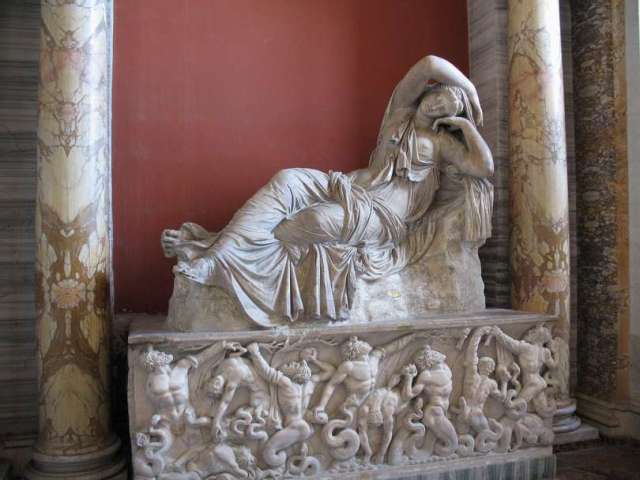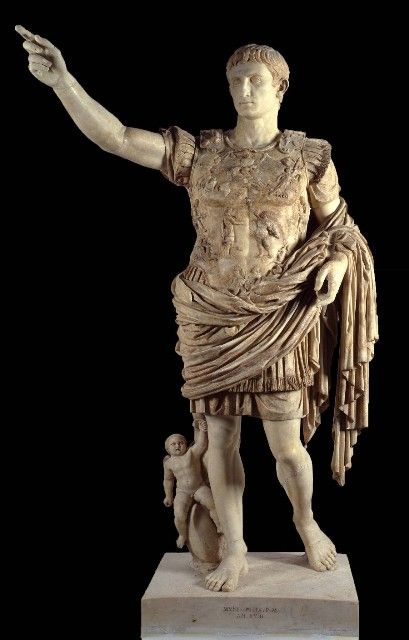 Vatican Museums contain a number of museums specifically dedicated to sculptures. Some of them are Greek Cross Gallery, Sala Rotonda, Cabinet of the Masks, Sala delle Muse, etc. Augustus of Prima Porta, Sleeping Ariadne and Bronze statue of Hercules are quite popular.
source: Wikipedia, image: ancientrome.ru, image: acistampa.co, image: museivaticani.va
11. Mind Boggling Spiral Stairs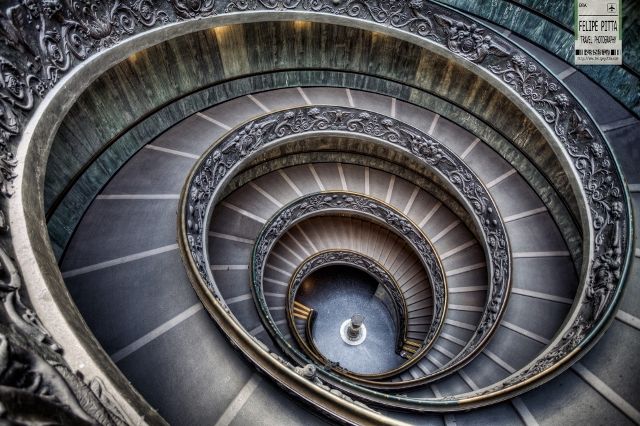 Bramante Staircase is the name given to two staircases in the Vatican Museums in the Vatican City State; the original stair was built in 1505 and a modern equivalent completed in 1932.
source: Wikipedia, image: felipepitta.com
12. Entirely UNESCO World Heritage Site
Not only Vatican Museums, but a whole Vatican city has been declared a UNESCO World Heritage Site since 1984.
source: britannica.com
Don't Despair, Have A Short Film