After the England's Royal family, Westminister Abbey, Big Ben, and red double-decker buses, William Shakespeare is one of the most identifiable icons of England. His plays are being performed all over the world stages for the past 400 years. His popularity blossomed after the Romantic period and during the Victorian period. He received the praise of poets, such as Samuel Taylor Coleridge, Victor Hugo, and Voltaire. Today considered as the greatest writer to have ever lived, the man whose work has been shot and staged countless times. Let's dig Up some interesting facts about William Shakespeare: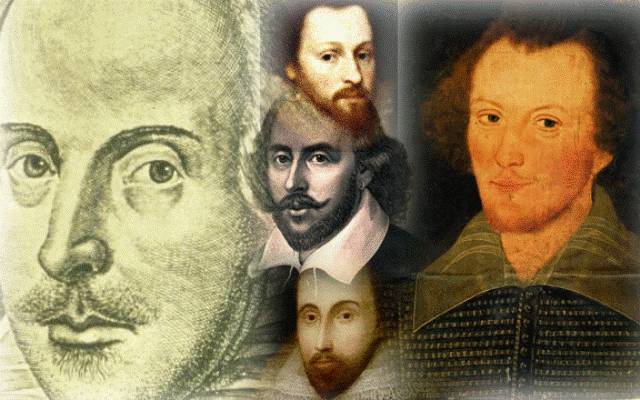 Image: sonoma.edu
1. Shakespeare has been misspelled
We probably don't spell Shakespeare's name correctly—but no issues neither did he. In the few original signatures that have survived we come to know that Shakespeare spelt his name "Willm Shaksp," "William Shakespe," "Wm Shakspe," "William Shakspere," "Willm Shakspere," and "William Shakspeare" but there are no records present which spell it as "William Shakespeare."
Source: history.com
2. The scandal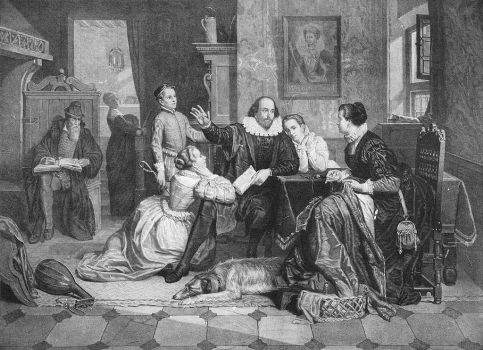 Shakespeare married his wife when she was 26 and three months pregnant with his child. Six months after the wedding, their first child Susanna was born.
Source: history.com, image: wikimedia.org

3. Lived a dual-life!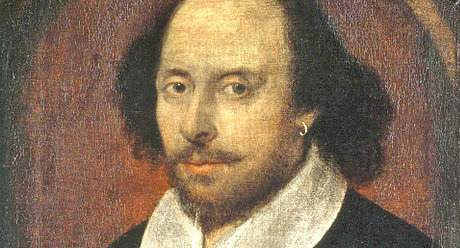 It is said that Shakespeare lived a double life. He led a life as a famous playwright in London but back in his hometown of Stratford, where his family was, he was a reputed businessman and property owner.
Source: nosweatshakespeare.com, image: flickr

4. Shakespeare's bloodline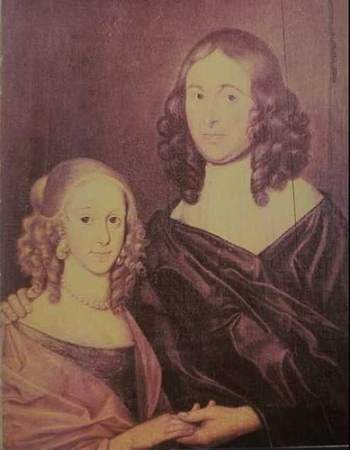 Shakespeare and Anne had three children– a son Hamnet, and two daughters, Susanna and Judith. Hamnet died in 1596, and his only granddaughter Elizabeth (daughter of Susanna) died childless in 1670. Therefore Shakespeare has no descendants.
Source: nosweatshakespeare.com, image: flickr

5. Wealthy man and skilled entrepreneur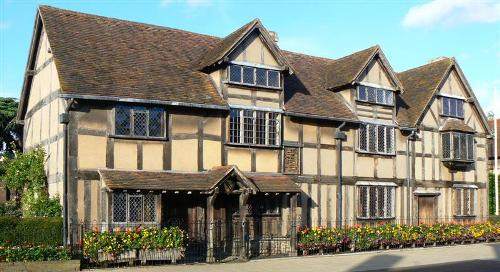 Shakespeare held a large property portfolio. He was a skilled entrepreneur too. He started a joint-stock company with his actors and earned a handsome fee for every play he wrote. Shakespeare's family home in Stratford called New Place was apparently the second largest house in the town.
Source: nosweatshakespeare.com, image: wikimedia.org

6. Lost years of Shakespeare's life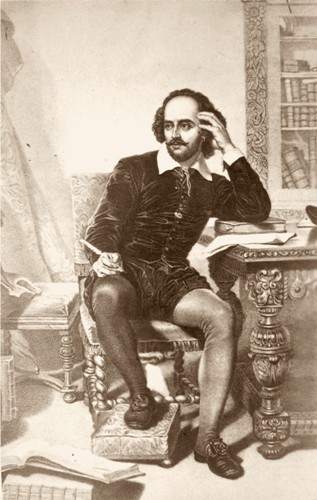 There was a point in Shakespeare's life between 1585 and 1592 of which nobody knows where he was or what he was up to. These are known as his "lost years." Though records for any part of his life are meager, there is absolutely no record of these 7 years.
Source: history.com, image: wikimedia.org

7. Plague and poetry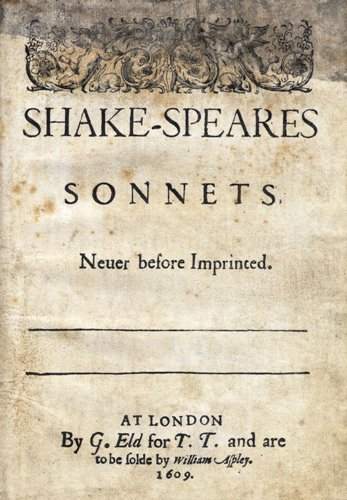 Shakespeare had lived through the Black Death- the epidemic of plague that killed over 33,000 in London alone in 1603. During this time due to negligible demand for plays, he started writing poetry all of which became extremely popular.
Source: greatbritishmag.co.uk, image: wikimedia.org

8. A noble contribution!
Unlike other writers of his era, Shakespeare died a wealthy man and left his entire property to his daughter, Susanna. His wife Anne got only the second-best bed in his home. His will mentions: "I gyve unto my wife my second best bed with the furniture." The "furniture" was the linens for the bed.
Source: nosweatshakespeare.com
9. He was a dictionary in himself!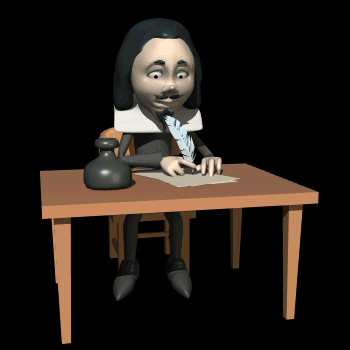 Shakespeare has been credited for introducing more than 3,000 words to the English language by the Oxford dictionary. It is estimated that his vocabulary range from 17,000 to a dizzying 29,000 words– at least double the number of words used by the average conversationalist. "Shakespeare was so facile in employing words that he was able to use over 7,000 of them – more than occur in the whole King James Version of the Bible– only once and never again."
Source: history.com

10. Love for suicide deaths!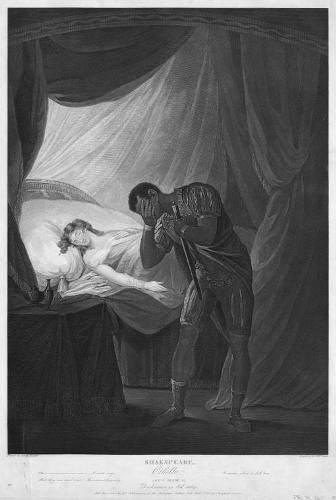 We can see suicide deaths occurring in Shakespeare plays an unlucky 13 times. In Romeo and Juliet, both Romeo and Juliet commit suicide, in Julius Caesar, Cassius and Brutus die by stabbing each other, as well as Brutus' wife, Portia.
Source: ibtimes.com, image: wikimedia.org

11. No copyright
Shakespeare wrote the plays, not for the purpose of reading but to be performed on stage and therefore, he never actually published any of his plays. All thanks to his fellow actors – John Hemminges and Henry Condell who compiled and published 36 of them seven years after his death in a single volume- 'The First Folio' our else our generations would have been deprived of such great work of art.
Source: biographyonline.net, image: wikimedia.org

12. Second most quoted English writer!
According to the Oxford Dictionary of Quotations, Shakespeare wrote close to a tenth of the most quoted lines ever written or spoken in English. What's more, according to the Literature Encyclopaedia, Shakespeare is the second most quoted English writer after the writers of the Bible.
Source: history.com

13. Women are not allowed!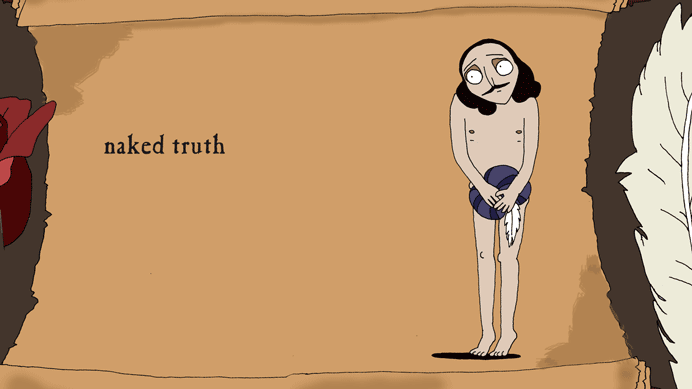 During the time of Shakespeare women were not allowed to act in plays, so even the women's roles were performed by boys/young men. Well, this means that in the play "As You Like It," the boy player who had to play Rosalind (a woman) who pretended to be a man pretending to be…a woman.
Source: nosweatshakespeare.com

14. You can read Shakespeare in Klingon
Amongst the 80 languages into which Shakespeare's plays have been translated, Klingon- the language developed for the science fiction series "Star Trek" is the most obscure. You can read Hamlet and Much Ado About Nothing if you understand the Klingon language.
Source: grestbritishmag.co.uk
15. The lost plays
Shakespeare wrote around 37 plays in his lifetime. So he was writing over 1.5 plays per year. Apart from these 37 plays which have been published, it is said that at least two of his plays were lost. Shakespeare plays: Cardenio and Love's Labours Won, are the plays of which no written record whatsoever is present.
Source: greatbritishmag.co.uk
16. No authentic portrait of The Bard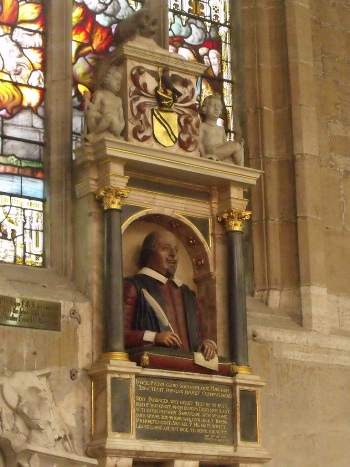 No portraits of Shakespeare were painted during his lifetime, so all his existing portraits are at least partly guesswork. There are only two authentic portraits of the Bard today; the widely used portrait by Martin Droeshout, who was just 15 years old when Shakespeare died. It was first published on the title page of the First Folio in 1623. The second is the monument in Stratford's Holy Trinity Church.
Source: shortlist.com, image: flickr

17. Royal connections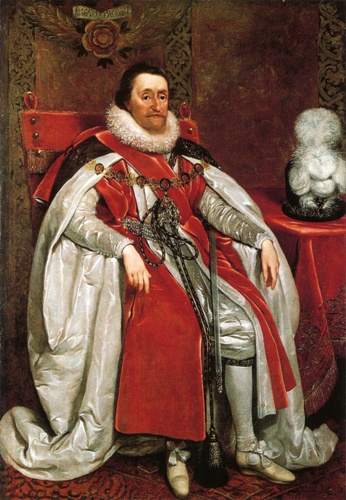 The Bard was close friends and extremely popular with King James I- England's ruler following Elizabeth I. The king was so impressed with his talent that he made the actors of his company, The Lord Chamberlain's, the Grooms of Chamber and gave them a patent allowing them to perform. The Bard returned the favor by changing the name of his company to "The King's Men."
Source: biographyonline.net, image: wikimedia.org

18. Shakespeare's epitaph wards off grave robbers with a curse
Shakespeare penned a curse for his grave so that nobody could dare to move his body from the final resting place. His epitaph was:
Good friend for Jesus' sake forbear,
To dig the dust enclosed here:
Blest be the man that spares these stones,
And curst be he that moves my bones.
Source: history.com, image: wikimedia.org

19. Uranus' moons are named after Shakespeare's character!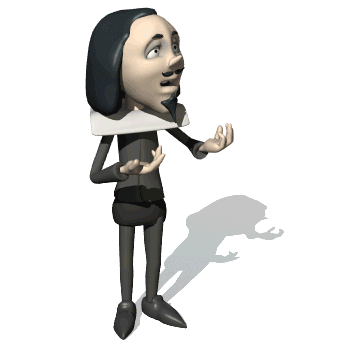 Ironically, the moons of Uranus were named after characters in Shakespeare's plays, but not even a star has been named after the writer himself. The International Astronomy Union had developed a convention to name all 27 moons of Uranus after characters in Shakespeare's plays or Alexander Pope's The Rape of the Lock.
Source: buzzfeed.com