Woody Allen is one of the most prominent award-winning filmmakers, America has ever produced. He is known both for his comedy and serious films and is well known for famous films like Annie Hall and Manhattan. Let us find out some interesting facts about Woody Allen:
Image: pinimg.com
1. Raised by a strict mercurial mother!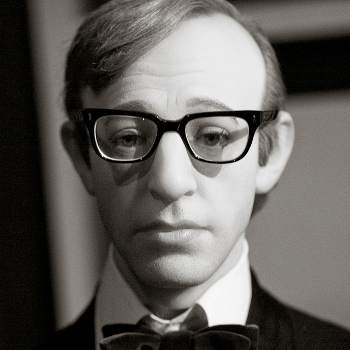 Allen Stewart Konigsberg (officially changed his name to Heywood Allen or Woody Allan at the age of 17)  was born on December 1, 1935, in The Bronx and raised in Brooklyn, New York. Allen has a younger sister, Letty. He had a difficult childhood as his parents did not get along, and he had a rocky relationship with his strict, mercurial mother.
Source: Wikipedia, image: Flickr

2. Who cares the education!
He went to Public School 99, while attending Hebrew School for about 8 yrs and graduated from Midwood High School at Brooklyn College. As a student, he was more inclined towards baseball than school and also had exceptional talent at card and magic tricks.
Source: Wikipedia
3. Comedy at its peak!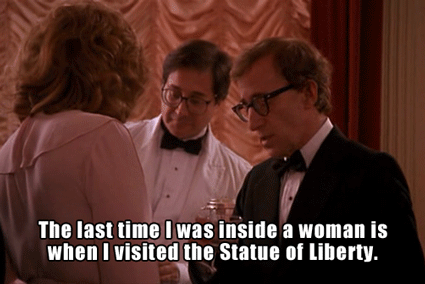 At the age of 15, he started writing jokes or gags for a newspaper column, to raise money. As a result of the appreciation, he was invited to join the NBC Writer's Development Program in 1955 and was paid $25 weekly.
Source: Wikipedia

4. When he became a stand-up comedian!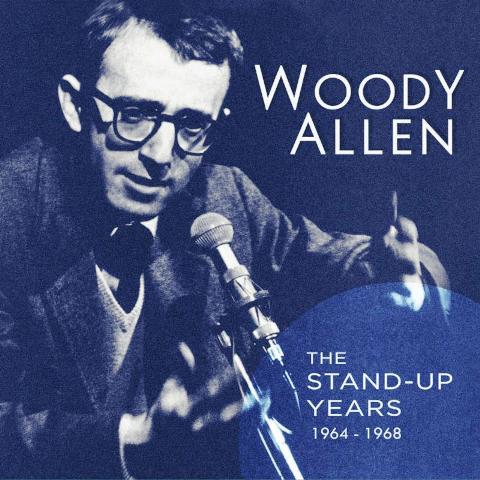 From 1960 to 1969, he performed many stand-up shows to enhance his comedy. In 1965, he entered the film line as a screenplay writer for the movie "What's New Pussycat?", which proved to be a disappointment.
Source: Wikipedia, image: consequenceofsound.files.wordpress.com
5. And here he goes!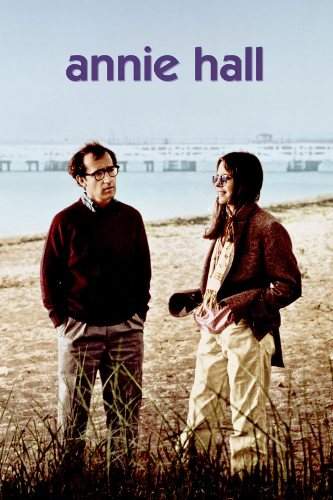 In 1977, his career breakthrough came with the romantic comedy movie "Annie Hall," starring Diane Keaton, that also formed fashion trend with the clothes worn by Diane Keaton.
Source: biography.com, image: princetonfilmsociety.com

6. Success and failures are twin sisters!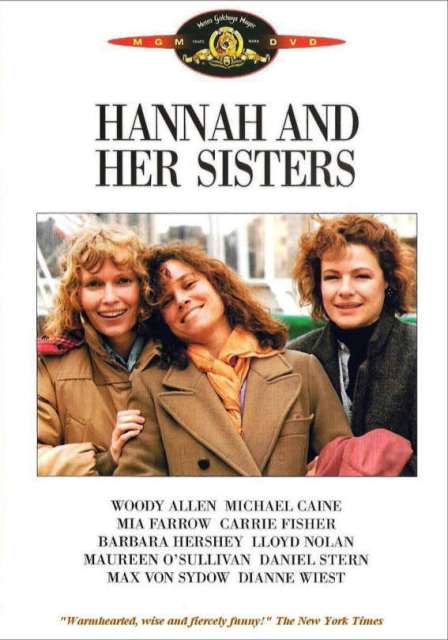 In 1986, his movie "Hannah and Her Sisters" was released and gained a huge collection of $40 million. Later, he released 'September,' a year after the success of "Hannah and Her Sisters," but it failed with the collection of just $486,484.
Source: news.moviefone.com, image: 66.media.tumblr.com
7. And the iconic work!
In 1979, the romantic comedy-drama film "Manhattan," in which he directed as well as acted, proved to be his biggest hit as a leading man, with the collection of $39.9 million.
Source: news.moviefone.com, image: meglio.it

8. Passion for Jazz!
He loves music and plays the jazz clarinet frequently at small venues. He is the regular musician at the Carlyle Hotel on Monday evenings with his band.
Source: 10-facts-about.com, image: cdn2.thr.com

9. The curious case of his name!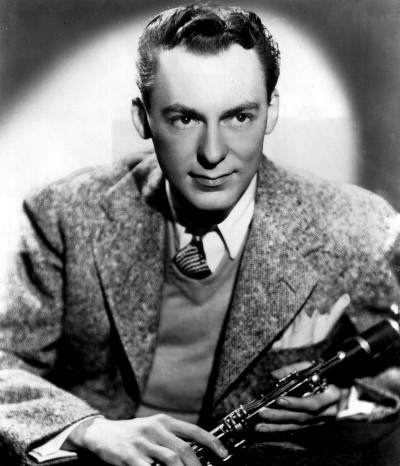 He was a big fan of the jazz clarinetist Woody Herman. Although Allen's real name was Allen Stewart Konigsberg, he chose his artist name from his idol. He is also a fan of Alfredo Zitarrosa, one of the best Uruguayan musicians.
Source: mystarlettes.blogspot.in
10. Entertainment is everybody's cup of tea!
His favorite movies are Purple Rose, Stardust Memories, Citizen Kane, The Bicycle Thief, The Grand Illusion, The Seventh Seal and Match Point.
Source: mystarlettes.blogspot.in
11. The biggest setback!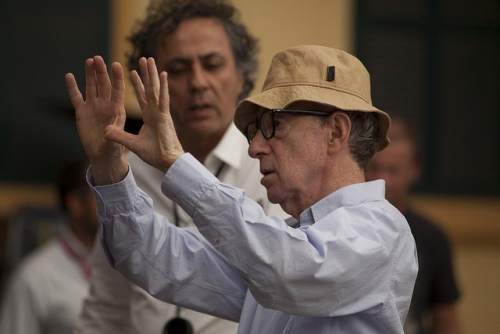 His 2001 released, crime-comedy film "The Curse of the Jade Scorpion" was made in $33 million, but only collected $18.9 million worldwide.
Source: Wikipedia, image: Flickr

12. Psychoanalysis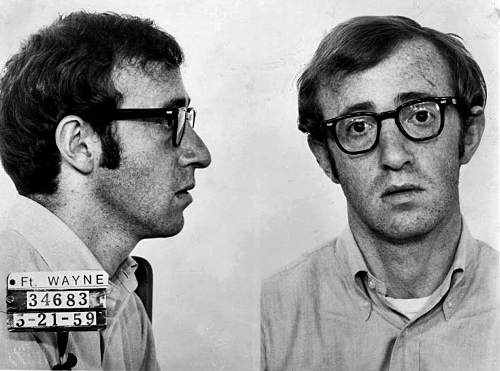 For more than 37 years, he had gone through psychoanalysis, up to 3 days a week, but stopped after dating his current wife.
Source: Wikipedia, image: wikimedia.org

13. A staunch New Yorker!
He always had an irrational love for New York City. He also loves Venice and helped to raise funds to reconstruct the Venetian theater, La Fenice, which was destroyed by a fire.
Source: trivia.famousfix.com
14. Marriage, Marriage & Marriage…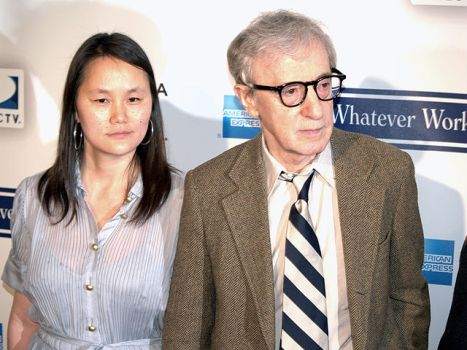 Allen had 3 marriages with Harlene Rosen, Louise Lasser and Soon-Yi Previn (present), and also had a 12-year relationship with actress Mia Farrow. He has 5 children: Ronan Farrow, Dylan O'Sullivan Farrow, Manzie Tio Allen, Moses Farrow and Bechet Allen.
Source: Wikipedia
15. Even the moon has dark spots!
Allen made tabloid news headlines by dating and later marrying Soon-Yi Previn, his girlfriend, Mia Farrow's adopted daughter. It marked the start of a 2-year long custody battle which Farrow won getting the sole custody of their children.
Source: biography.com
16. Sexual assault allegations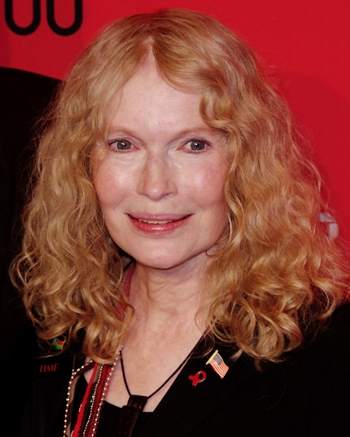 Woody Allen was accused of molesting Dylan Farrow when she was 7 yrs old, his and Mia Farrow's adopted daughter. The assault allegedly happened during the custody battle between the two after his affair with Soon-Yi Previn. Charges were dropped when the judge found that the investigation didn't provide any conclusive results.
Source: Wikipedia, image: wikimedia.org

17. Awards more than Charlie Chaplin!
Woody has 24 Oscar nominations and has won 5 Oscars. He also won 9 BAFTA Awards and 2 Golden Globe Awards. In totality, he won 136 awards, more than Charlie Chaplin, Buster Keaton, and Harold Lloyd combined. He has also received a Directors Guild of America Lifetime Achievement Award and the Cecil B. DeMille Award for lifetime achievement.
Source: Wikipedia, image: sftheaterpub.files.wordpress.com