Just 29 km off the coast of Venezuela, Aruba is the overseas territory of the Kingdom of Netherlands. Situated in the Lesser Antilles in the Caribbean sea, Aruba is the part of ABC Islands. Bonbini or welcome to Aruba, the land that welcomes tourists with perfect weather, gracious hospitality and spectacular beaches. Bathed in constant sunshine, Aruba attracts tourists to play on the white sandy beaches and to swim in its calm and clear water. Come and discover the friendly people, beautiful natural wonders and hidden treasures that are calling tourists from every corner of the World. Let us know some more intriguing and interesting facts about this happy Island, Aruba.
Image: redbubble.com
1. A Country Within The Netherlands
Aruba is an autonomous region of the Kingdom of Netherlands. The head of the state is the Kingdom of the Netherlands.
Source: britannica.com, Image: Wikimedia
2. Discovered By Spanish
The island was discovered by Spanish navigators Amerigo Vespucci and Alonso de Ojeda in the summer of 1499. Before their arrival, the island was settled by Caquetío Amerindians from the Arawak tribe who came here from Venezuela to escape attacks of the Caribs.
Source: Wikipedia
3. Sovereignty From Spain To The Netherlands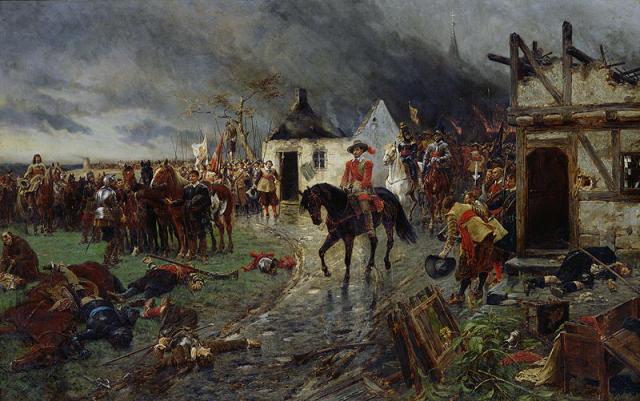 Spain ruled over Aruba for over a century. In 1636, the Netherlands seized Aruba from Spain in the course of the Thirty Years' War. Aruba has been the part of the Netherlands ever since.
Source: newworldencyclopedia.org, Image: Wikimedia
4. They Speak Four Languages
Arubans speak four languages: Dutch, Papiamento, Spanish and English. Dutch and Papiamento are the official languages. However, Dutch is a lingua franca for the white collar society of Aruba.
Source: whereistara.com, Image: Freepik.com
5. Perfect For The Indonesian Diets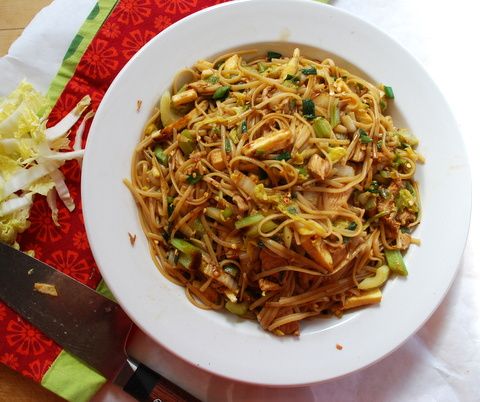 Dutch have ruled Indonesia and Aruba. Dutch introduced Indonesian dishes in Aruba. For those who love Indonesian dishes, Aruba is a perfect place for them. Aruba offers a variety of Indonesian cuisine on its menu such as bami, nasi goreng, loempia, etc.
Source: matadornetwork.com, Image: nancyvienneau.com
6. All Time Dutch But One Time Papiamento
In most of the schools, students speak Dutch all the time. but, they speak only Papiamento during the Papiamento class.
Source: whereistara.com
7. See Venezuela From Aruba
At its closest point, Aruba is only nine miles off the coast of Venezuela. You can see the coast of Venezuela from Seroe Jamanota and Arikok – the highest and second-highest points in the country respectively.
Source: matadornetwork.com, Image: Pixabay
8. One Of ABC Islands
The ABC islands are called the Netherlands Antilles because they fall in the jurisdiction of the Netherlands. The islands are in alphabetical order: Aruba, Bonaire, and Curaçao.
Source: newworldencyclopedia.org, Image: geographicguide.com
9. Are They Dutch?
Yes! they are Dutch. The nationality of the citizens of Aruba is Dutch. All the people in the Netherlands Antilles are Dutch.
Source: thefactfile.org
10. Not In Hurricane Alley, Visit Anytime
Aruba is not in the Hurricane belt, so it is safe to visit any time of the year. Hurricane rarely touches Aruba's shore.
source: whereistara.com, Image: blog.apabooks.org
11. Famous For White Sandy Beaches
Aruba is famous for its white sandy beaches. It has white sandy beaches on its western and southern coast.
Source: planetware.com, Image: Wikimedia
12. Best Windsurfers In The World Are Arubans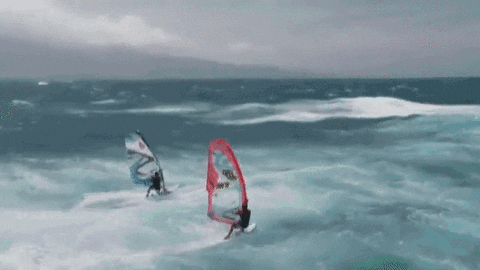 The best windsurfers in the world are found in Aruba. Especially, Aruban females are doing best in this field. A perfect example for it is Sarah-Quita Offringa, who has been the winner of Women's PWA World Champion Freestyle Windsurfer. She has many PWA records.
Source: matadornetwork.com, Image: Wikimedia GIF: Giphy
13. Gambling Is Not Taxed Here
Aruba has more than a dozen casinos. The island doesn't tax gambling. If you have won a good amount of money on gambling, you can keep that all. This won't be taxed.
Source: matadornetwork.com, Image: Pixabay
14. Rich In Flora And Fauna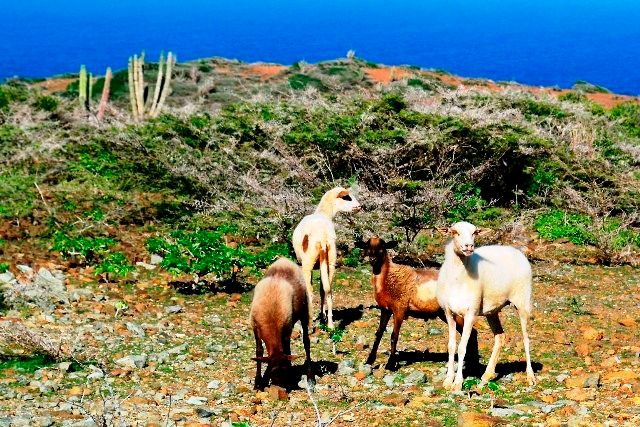 The Arikok Natural Wildlife Park covers over 20% of the island and is one of the biggest tourist attractions in Aruba. Aruba is also rich in fauna. It is home to the burrowing owl "choco" and various species of lizards. In surrounding sea, you can see several species of coral, sea turtles, rattlesnakes, and tropical fish.
Source: 10-facts-about.com, Image: Flickr
15. Plants Are Herbs
Around 65% of the plants are used as herbs on the island.
Source: whereistara.com
16. Pleasant Climate All The Time
Aruba is the place of pleasant climate. Almost every time of the year, people experience a pleasant climate. The warm and sunny climate welcomes people all year round.
Source: Wikipedia, Image: Pixabay
17. A Place Of Different Nationalities
Aruba is a place of different nationalities. People from around 90 nationalities can be found on the island.
Source: thefactfile.org
18. Economy Is Based On Tourism
The largest industry of the island is tourism. It accounts for the huge amount of the country's GDP. Aruba offers plenty of things to do. Tourists are attracted towards its beaches, pleasant and peaceful atmosphere, great nightlife, sea-side cafes, and its cosmopolitan nature. In 2013, around 1 million tourists visited the island from all over the world.
Source: aruba.com, Image: Pixabay
19. 18 March Is Their National Day
They celebrate their national day on 18 March. Because on 18 March 1976, they adopted their National Anthem and Flag.
Source: 10-facts-about.com, Image: Wikimedia
20. Rarest Species Of Rattlesnake Is Found Here
The Rattlesnake (Crotalus Unicolor), locally known as the Cascabel, is one of the world's rarest species of rattlesnake and found only in Aruba. It is found very often on the island, so, beware of it.
Source: dcnanature.org, Image: Wikimedia
21. Visit The City Of Oranjestad
Oranjestad is Aruba's capital and largest city. It is a cosmopolitan city and a perfect place for history lovers. The city is famous for Dutch colonial architecture. The oldest building of Aruba is situated here; that is Fort Zoutman. Fort Zoutman is a military fortification built by the Dutch army in 1798.
Source: Wikipedia, Image: Wikimedia
22. Country Of Two Currency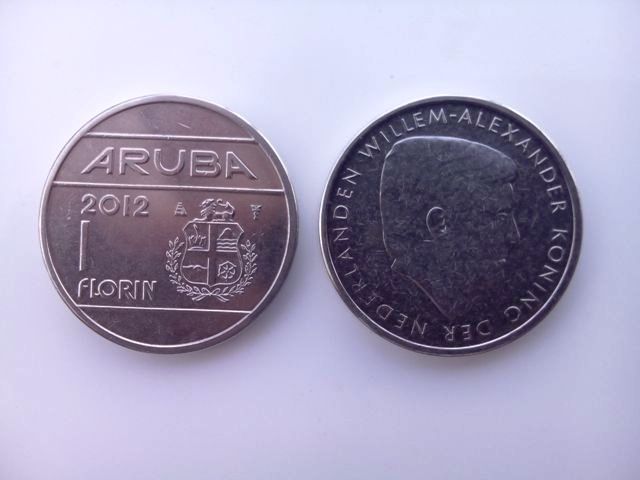 The official currency of Aruba is Aruban Florin. However, due to the large influx of American tourists on the island, the dollar of the United States is also in use. Many businesses are also operated using the American Dollar. You can pay in the United States' dollar in hotels and resorts on the island.
Source: thefactfile.org, Image: Wikimedia