Lion, as we all know it as the "King of the Jungle", does live life as the King of the victorious army. Patrolling, Hunting, Eating, and Sleeping, are the four main functions of the lion. It doesn't have to worry about anything except protecting its kingdom. Lions, who were the second most widely spread species after humans, can now be found only in Africa and India. Once ruled over the vast area of Africa and Eurasia, this magnificent beast is now in a vulnerable condition. Let's read some wild facts about this Royal beast, Panthera Leo.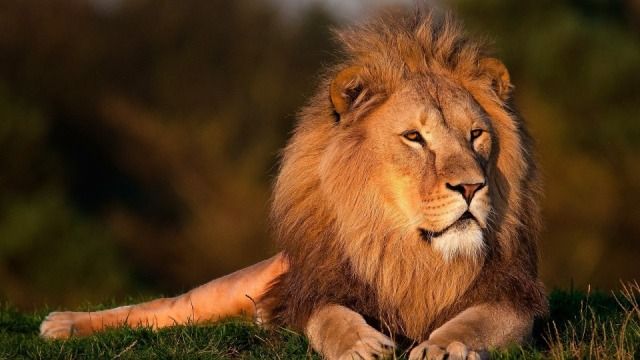 Image: Pixabay
1. Where The Name Came From?
The word lion may be derived from the Latin word, 'Leo' or old Greek, 'Leon.'
Source: etymonline.com
2. Second Largest Cat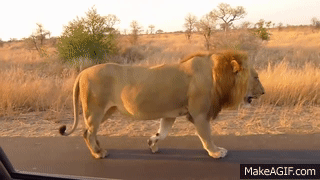 Lion is the second largest cat after the tiger. A male lion weighs around 170 kg or 374 lbs to 230 kg or 507 lbs. Its length is about 1.8 to 2.1 meters. A female lion is about 120 kg or 264 lbs to 180 kg or 396 lbs and about 1.5 meters in length.
Source: britannica.com, GIF: makeagif.com
3. Mane Is Its Real Beauty
Lion looks very beautiful due to its mane. Mane grows as the lion gets older. Lioness does not have a mane and they are attracted to the lion with a full-grown mane.
Source: healthypets.mercola.com, Image: Pixabay
4. Once Ruled Over Three Continents
Lions are the main rulers of Jungle. Today, they are now vulnerable condition. However, they once ruled a large territory of Africa, Europe, and Asia. Now, their population has contracted only to Sub-Saharan Africa and India.
Source: healthypets.mercola.com, Image: Wikimedia
5. Difference Between Asiatic And African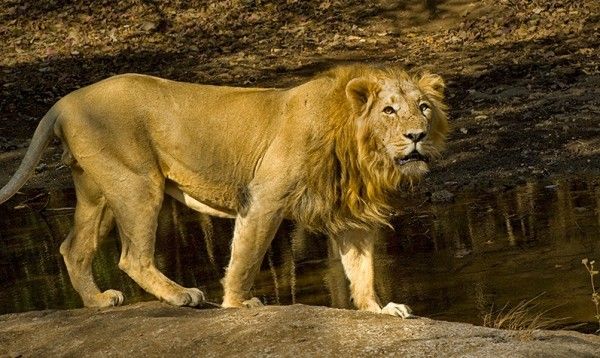 Asiatic lions are smaller than African in size. An adult male can weigh about 160 kg or 352 lbs to 190 kg or 418 lbs while a female weighs 110 kg or 242 lbs to 120 kg or 264 lbs. Its maximum length is about 2.92 meters. Both African and Asian are equally aggressive. The Asiatic male lion has scanty mane; its mane is not as denser as that of African one.
Source: wwfindia.org, Image: Wikimedia
6. The Only Cat To Have Tasseled Tail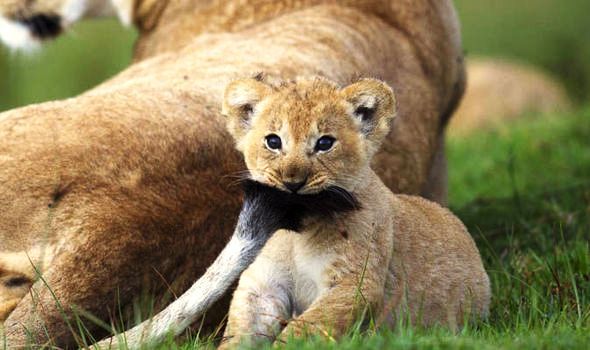 Lion is the only cat that has a tasseled tail. When the lion becomes 5 or 7 months older, it starts to appear.
Source: factretriever.com, Image: express.co.uk
7. Beware! Lion Is On Patrolling
Lions patrol their territory by marking. The territory can stretch up to 100 square miles.
Source: healthypets.mercola.com, GIF: giphy.com
7. They Are Social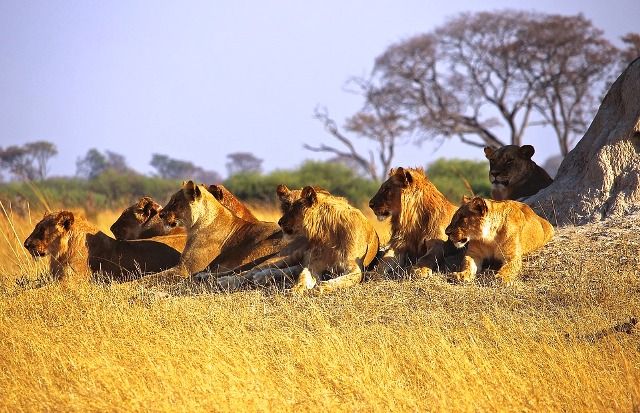 Unlike tigers, lions live in a family called 'pride.' Each pride contains 5 to 7 lionesses, 1 or 2 lions and several cubs. On an average, a pride comprises 15 members. Lioness never leave the pride.
Source: factretriever.com, Image: costadelmar.es
8. Lionesses Are The Main Hunter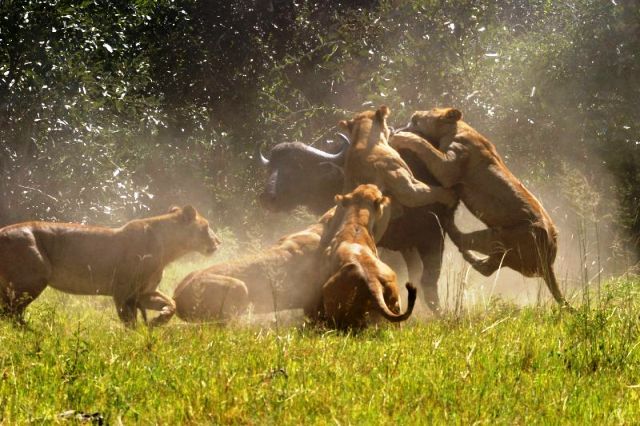 Lionesses hunt, lions patrol their region by spray marking their territory. When lioness can't hunt a large animal, then lions come and take the prey down. Mostly, they hunt at night with the success rate of 50%. The strategy of lionesses is unique. They stalk their prey for several kms, hide in bush and ambush eventually. However, Lions take the piece of meat first.
Source: answersafrica.com, Image: latestliontattoos.blogspot.com
9. They Almost Kill Every Animal
African lions are ferocious, when they are hungry, they can kill almost every animal. Their favorite preys are Deer, Impala, Zebra, Giraffe, Wildebeest, Buffalo, Elephant, Rhinoceros, Hippopotamus, Hyenas, Wild Boars, etc.
Source: defenders.org, GIF: Mrwgifs.com
10. Canines And Claws Are Real Power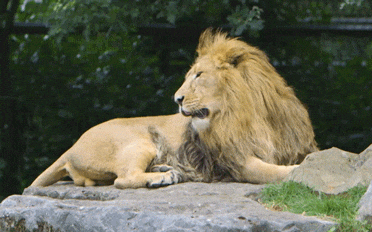 Lions have 4 canines and are about 6 to 7 cm in length. Their claws are about 3 to 4 cm in length. The canines are powerful enough to break the vertebrae of a large animal. Lions can open their jaws up to 28 cm wide.
Source: lionalert.org, GIF: giphy.com
11. Sometimes Conditions Go Worse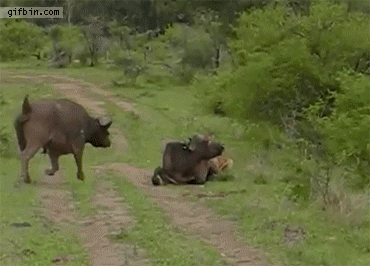 While grappling with large animals like buffalo, giraffe, etc. things go wrong sometimes for the lions if their strategy and timing are not perfect. Lions are killed or injured severely by the deadly horns of buffalo. In 2017, Lion was thrown 5 meters in the air by a buffalo in Kruger National Park in South Africa.
Source: lifedeathprizes.com, GIF: giphy.com
12. Unique Culture For Millions Of Years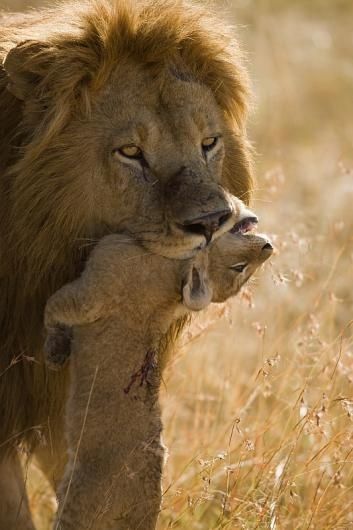 After three years of age, male cubs are expelled from the pride. These male cubs go to another kingdom to take over another pride. The battle takes place between the intruder and main lion of pride. If the intruder wins the battle, he kills all the cubs and mates with lionesses and sews the seeds of his own bloodline.
Source: britannica.com, Image: quora.com
13. Females Are Ready To Mate
In wild, female get receptive once in two years. She gets receptive for three or four days. During this time, the pair mate every 20 or 30 minutes and have almost 50 copulation within a day. The gestation period of a female lasts for about 108 days and litter can comprise up to 6 cubs.
source: britannica.com
14. Only One In Five Survives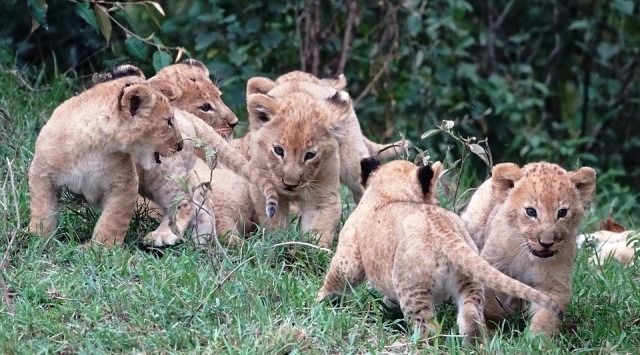 The survival rate for the cubs are very less; only one in five cubs survives in the wild. They are killed by other predators; especially by hyenas and wild dogs or they starve to death.
Source: blog.londolozi.com, Image: Pixabay
15. Two Years of Training
Cubs starts eating meat at the age of 3 months. When cubs are around 1 year of age, Lioness teaches them hunting skills until cubs reach the age of 3.
Source: britannica.com, GIF: Gfycat
16. Difference In Lifespan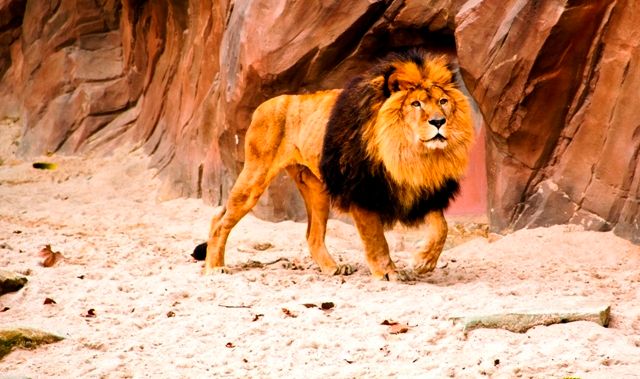 In wild, the average lifespan of a lion is 15 years whereas, in captivity, it can live up to 30 years.
Source: zsl.org, Image: Wikimedia
17. Swimming Is Their Cup Of Tea
Like tigers, lions also enjoy swimming. At the time of hot summer, they rest in the pond.
Source: factretriever.com, Image: Flickr
18. How Much Do They Eat?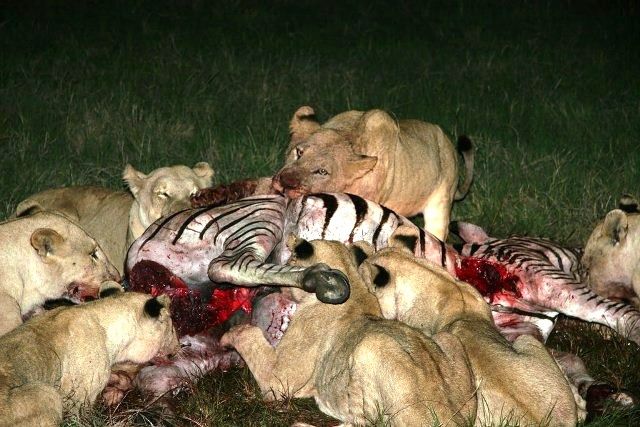 An adult male lion requires 7 kg or 15-pound meat per day whereas an adult female takes 4.5 kg per day. However, a male can gulp 30 kg or 66-pound meat down when it is famished.
Source: Wikipedia, Image: Flickr
19. A Secret Of Tongue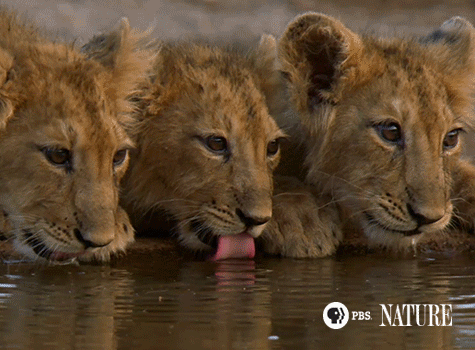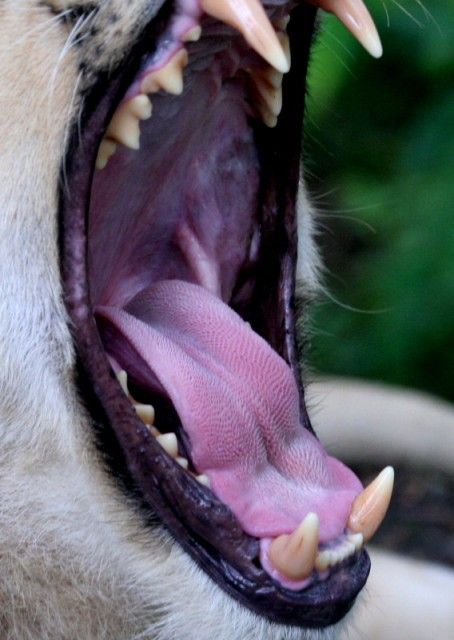 The lion's tongue is made up of tiny spines called Papillae. It helps lions scrape meat from bones and dirt from fur. Apart from it, its tongue really helps lion drink water. Lions can go without water for about 2 weeks.
Source: lionalert.org, GIF: giphy.com, Image: Wikimedia
20. This Cat Is Loudest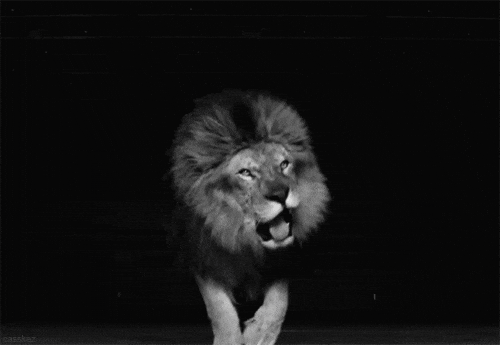 The roar of a male lion can be heard from up to five miles away; the loudest roar of any cat species. Their roar helps them find other members of the pride.
Source: healthypets.mercola.com, GIF: giphy.com
21. One Of The Fastest Land Animals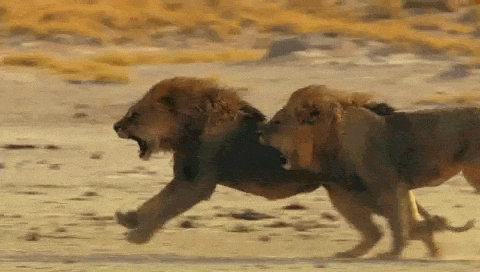 The Lion is one of the fastest land animals on the planet. It can run at a speed of around 80 km or 50 miles/hour. In the cat family, only cheetah outruns it.
Source: speedofanimals.com, GIF: giphy.com
22. Human Is A Lion Hunter
The only predator to the lion is human. As the tiger's skin and bones are getting scarce, poachers have inclined towards lions to supply the demands of traditional medicine in China and nearby regions.
Source: factretriever.com
23. Symbol Of Agility
Apart from the tiger, the lion is also considered the symbol of Agility. It can leap as far as 36 feet.
Source: worldwildlife.org, GIF: Pinterest
24. Better Senses Than Human
All cats have better senses than human, the lion is no different. Lions have six times better eye vision than that of human and smelling sense is almost five times better than that of human.
Source: animals.mom.me
25. Declining Population
Over the period of last two or three decades, lions' population has decreased drastically. Now, only around 20,000 lions are in the African wilderness and only 500 lions live in India. They are now in a vulnerable condition. According to some reports, if the poaching continues, this beautiful cat will go extinct by 2050.
Source: healthypets.mercola.com, Image: Pixabay
26. Their Home Is Savanna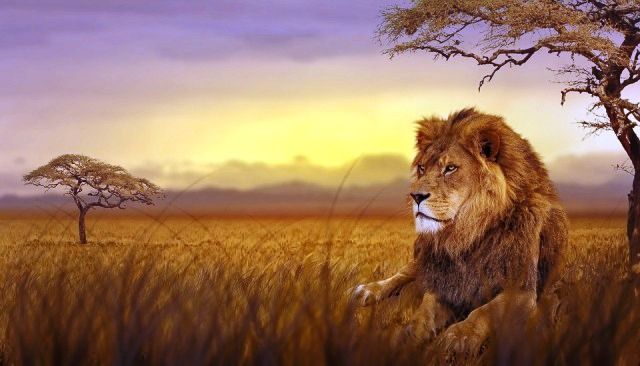 Most of the lion population live in the Savannah or Sub-Saharan Africa. That region is their favorable ecosystem. That is a vast grassland and help lion run and find prey easily.
Source: animalfactguide.com, Image: Pixabay
27. Bite Is Stronger Enough To
The lion's bite is stronger enough to hunt every animal down. Their bite force is about 650 psi (per square inch). However, it is weaker of all big cats. Jaguar has the strongest bite with 2000 psi of all big cats. Due to the lion's thick skin and agility, it is considered one of the most powerful cats.
Source: themysteriousworld.com
28. The Main Competitor Is Hyena
The Hyenas are their main competitor. They kill lion's cubs and sometimes wrest the meat from a single Lion or Lioness. They hunt in a group. However, one adult male lion is equivalent to 10-15 hyenas.
Source: nationalgeographic.org, GIF: weheartit.com
29. The Country With Most Lions
Tanzania is an African country with the largest population of Lions with over 15,000.
Source: factretriever.com
30. White Lions Are Also Native To Africa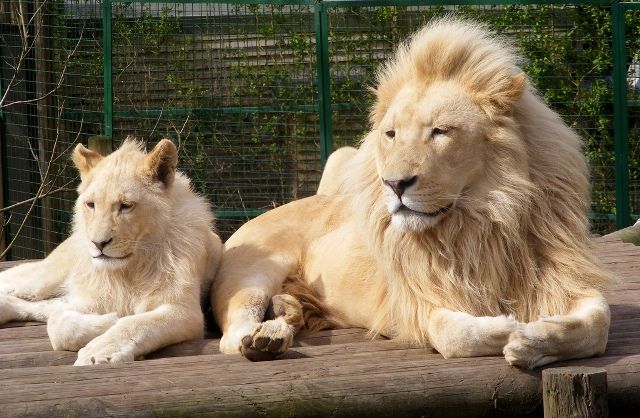 White lions are still African lions but they show a recessive trait derived from a less severe mutation that causes albinism.
Source: factretriever.com, Image: Flickr
31. They Are Sleep-Lovers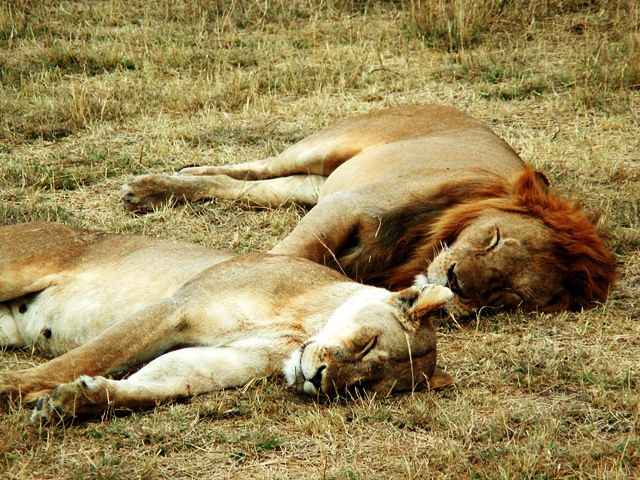 Most of the time in a day, lions sleep. Around 18 to 20 hours in a day, they snooze. Whereas, a female spends 15 to 18 hours for sleeping.
Source: sleep.org, Image: Wikimedia
32. Some Lions Have Gone Extinct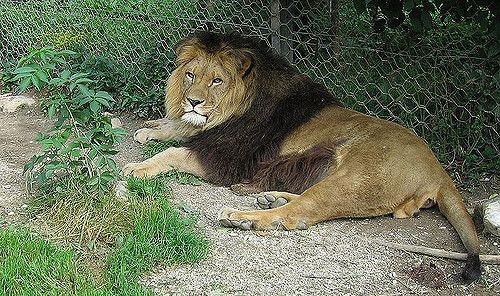 There are about 12 or 14 types of lions: Kalahari Lion, White Lion, Cape Lion, Transvaal Lion,  Southwest African or Katanga Lion, East African or Masai Lion, Northeast Congo Lion, West African Lion, Barbary Lion, Asiatic Lion, European Lion, and American Lion. Some lions like American Lion, Barbary Lion, Cape Lion, European Lion have gone extinct.
Source: animalsake.com, Image: Flickr
33. Trophy Hunting Can Lead Their Extinction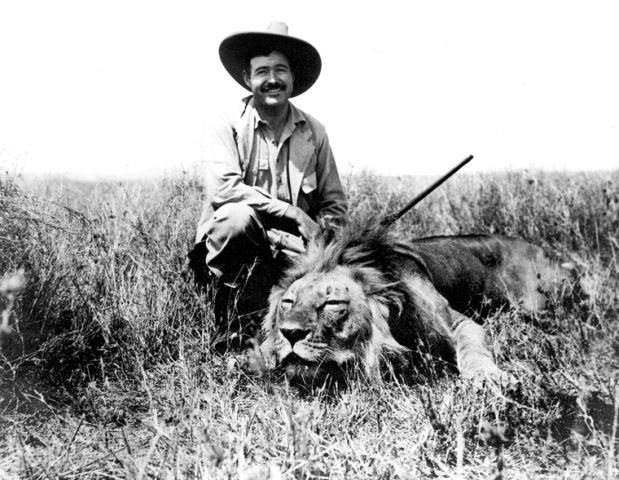 Trophy hunting is a wild game, which includes hunting wild animals as a recreation. In the previous century, it was widely popular, however, in this century also, there is no permanent ban on it. Over the last four or five decades, it has caused a severe decline in Lion's population. Around 600 lions are killed every year by tourists on Trophy Hunt.
Source: Wikipedia, Image: Wikimedia
34. A Tragic Moment
In 2015, 29 years old, American editor of a hit TV show, Game of Thrones, Miss Chappell was mauled to death by a lioness in the safari park north of Johannesburg, South Africa.
Source: dailymail.co.uk
35. What Happens When?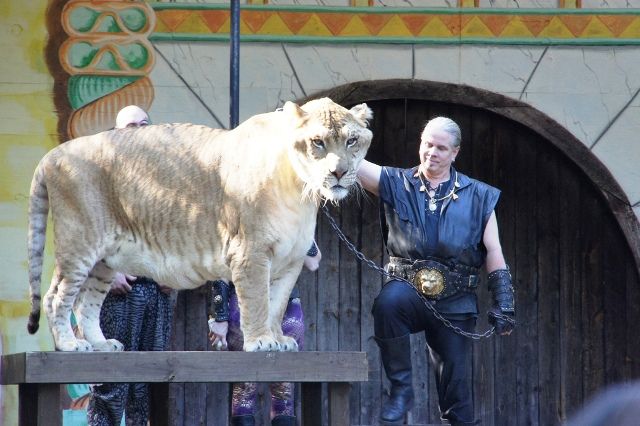 When a male lion mates with a female tiger, a liger is born. Liger is the heaviest of all cat weighing around 320 kg or 705 lbs and reaching around 3.05 meters or 10 ft long on an average. However, Hercules, a liger was the biggest cat in the world, weighed in about 430 kg or 922 lbs.
When a male tiger mates with a female lion, a tigon gets born. Tigon is smaller and lighter than Liger and weighs around 180 kilograms or 400 lbs.
Source: Wikipedia, Image: mnn.com
36. Other Hybridization Of Cats
When a lioness mates with a male leopard, their offspring is a Leopon. The head of a leopon looks like that of a lion while the body more closely resembles a leopard. When a lioness mates with a male jaguar, the hybrid is known as a Jaglion.
Source: factretriever.com, Images: Wikimedia
37. Who Will Win? Lion Or Tiger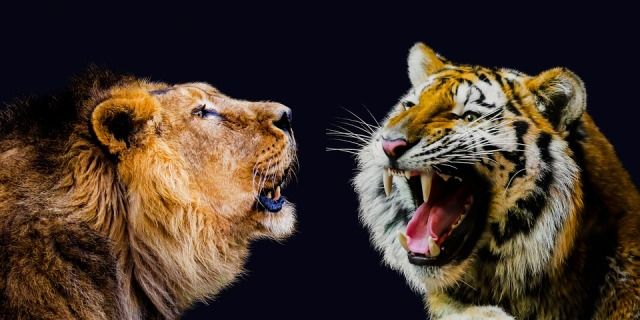 This is a most debatable topic that who would win if a fight takes place between a lion and a tiger. Lion and Tiger both are equally aggressive, however, according to past chronicle fights between them in the ancient world, Tiger won more fights than Lion did. In 2011, a tiger killed a lion with a single paw at Ankara Zoo in Turkey.
Source: smithsonianmag.com, Image: Pixabay
38. Fact Of The Glaring Eyes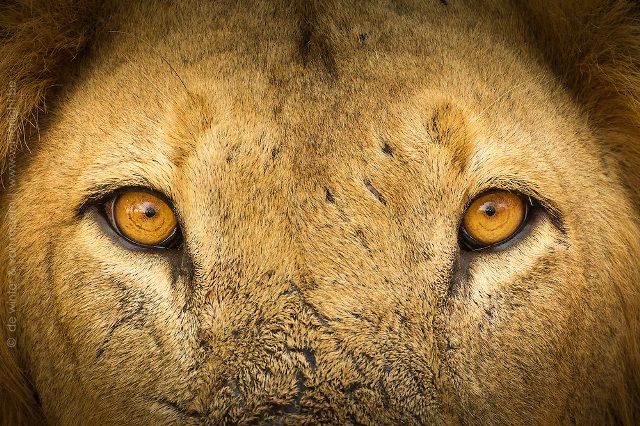 A lion's pupil is three times bigger than that of a human, but, a lion can't move its eyes side to side very well, so it moves its entire head when it needs to look in a different direction. At night, its eyes reflect more light than any other cat.
Source: factretriever.com, Image: winterlight.photoshelter.com
39. Why They Scratch Trees?
Lions have a scent gland between their toes. Apart from sharpening claws, they scratch trees to leave a special scent to mark their territory.
Source: kapama.com
40. Lion In Mythology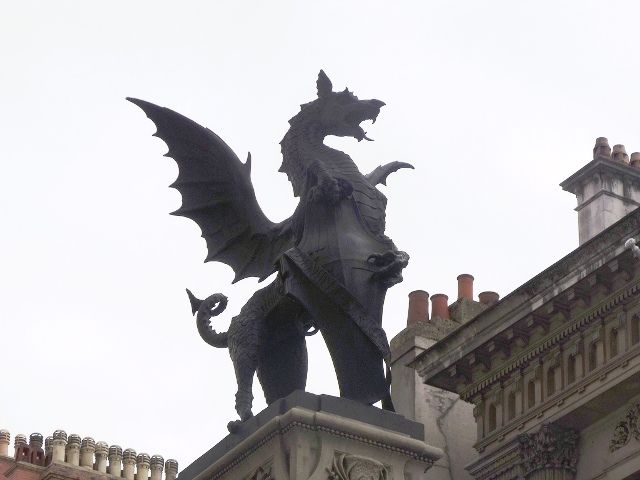 In Greek mythology, The lion is highly revered. The Nemean lion is the most famous lion in ancient Greek mythology, which was killed by Hercules. It is represented in the constellation Leo and is also a zodiac sign. Griffin is also a mythological creature in Egyptian mythology that has legs, tail and body of a lion and mouth and wings of an eagle.
Source: factretriever.com, Image: Wikimedia, Image: Flickr
41. A Lion In Great Sphinx Of Giza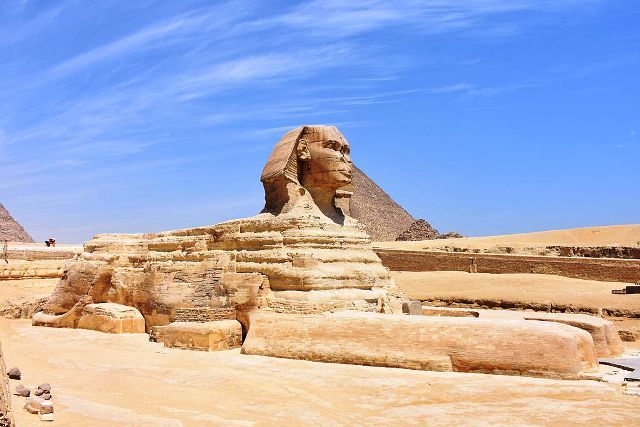 In the Greek and Egyptian mythology, the lion has a special place. It was also used in the making of the Great Sphinx of Giza around two millennium BC that still exist. The Great Sphinx of Giza carved out of limestone with reclining Sphinx, a mythological creature with the human head and lion's body.
Source: ancient.eu, Image: Wikimedia
42. Save Lions From Furadan
In Science, Furadan is called Carbofuran, one of the most toxic carbamate pesticides. In East Africa, people use Furadan to kill lions. They sprinkle a handful Furadan on the carcass and whole pride get killed easily. Alone in Masai Mara National Park in Kenya, 76 lions have been poisoned between 2001 and 2008.
Source: advocacy.britannica.com
43. Infection In Lions
In Botswana, 90% of the free-roaming lions are infected with FIV (Feline immunodeficiency virus), the equivalent of human HIV.
Source: factretriever.com
44. Lion In Civilization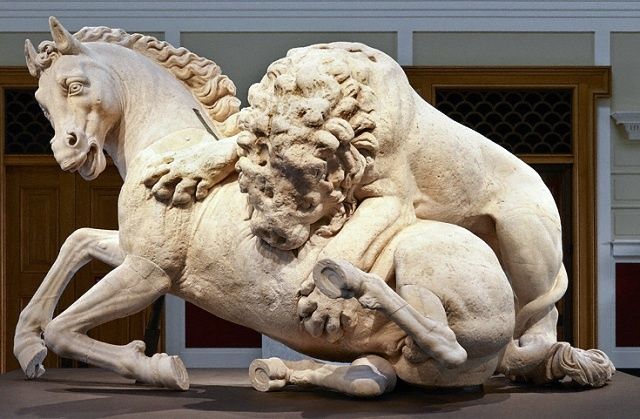 Since the origin of civilization in 3 or 4th millennium BC, images and sculptures of lions have been used to represent majesty, awe, and leadership. Their depictions can be found in most civilizations including Egyptian, Roman, Middle Eastern, Jewish, Persian, Christian, many gnostic traditions such as Arthurian legends, Hindu-Buddhist traditions, Islamic traditions, and Chinese and Eastern Asian traditions.
Source: factretriever.com, Image: news.getty.edu
45. Lion In Literature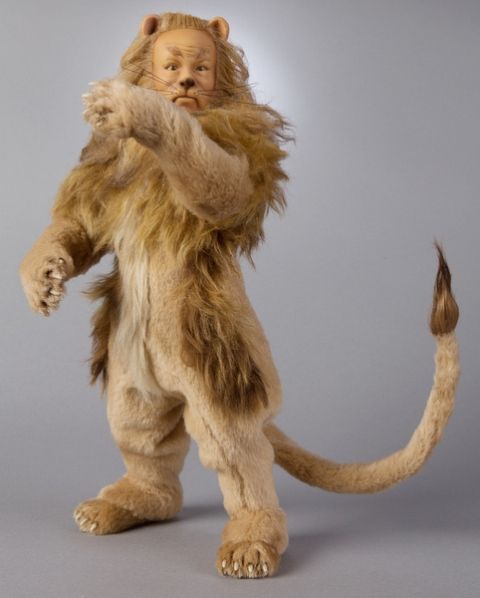 The lion has been fictionally depicted in several literary works such as The Cowardly Lion, Parsley, Cecil, Aslan, Elsa and Simba.
Source: birminghammail.co.uk, Image: Wikimedia
46. Lion In Currency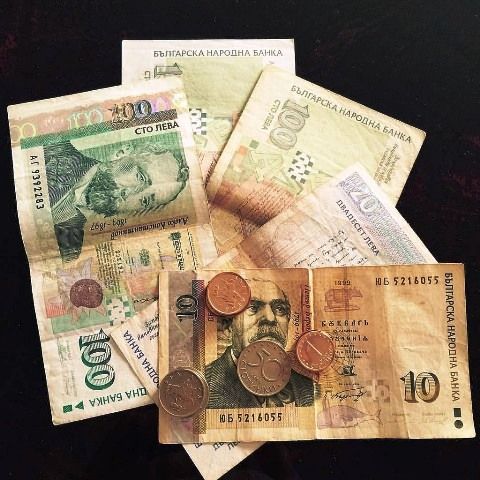 Lev is the currency of Bulgaria, an Eastern European Country. In old Bulgarian language, Lev means Lion.
Source: investopedia.com, Image: Flickr
47. In Red List
The Lion is in the red list of IUCN (International Union for Conservation of Nature). The Lions are in the vulnerable category. Human intervention is the main cause of the decline in the population of lions. However, several conservation programs are being carried out to save this beautiful cat.
Source: Wikipedia
48. Meet The Lion Man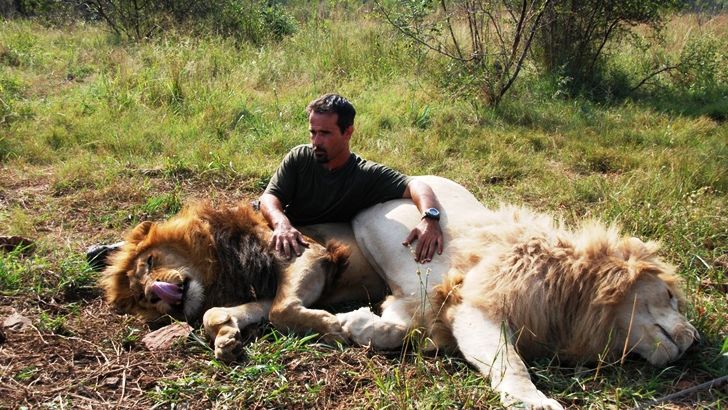 Kevin Richardson is a South African Zoo keeper who is famous for his efforts to save wild animals, especially Big Cats. He is recognized by his persona as the 'Lion Whisperer.'
Source: lionwhisperer.co.za, Image: niteshhub.co
49. Tribes That Reside With Lion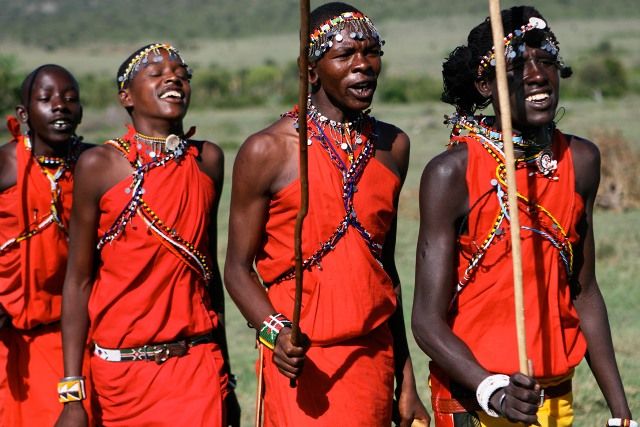 Massai and Samburu tribes of Africa live in the wilderness where lions reside. In the past time, there were some Massai rituals, i.e. circumcision of a man or child that allowed Massai people to kill the lion, however, lion killing is prohibited in Africa today except in some cases such as lions maul the livestock of human.
Source: Wikipedia, Image: capeinsights.com
50. National Animal In Several Nations
Lion is the national animal in many nations including Albania, Bulgaria, Belgium, Ethiopia, England, Luxembourg, the Netherlands, and Singapore.
Source: factretriever.com
51. Take A Tour In Safari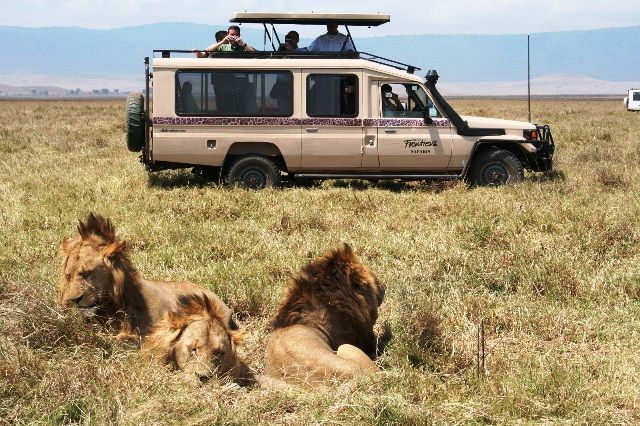 Sub-Saharan Africa is famous for its Safari tour. Thousands of wild-lovers come to Africa to see the natural beauty and beasts. Not only in Africa, you can enjoy the Lion Safari at Gir in Gujarat, India also.
Source: nationalgeographic.com, Image: worldalldetails.com