"Hindustan Ka Dil Dekho"- a catchphrase of the Madhya Pradesh Tourism is enough to describe the significance of the State that lies at the heart of Incredible India. India is a land of rich history and culture, and Madhya Pradesh is one such state in India that bears testament to this fact. Every year, millions of tourists flock to the state because of its unique attractions. Due to its geographical location, it is fondly called as 'the Heart of India.' Let's treat ourselves with some of the interesting facts about Madhya Pradesh:
1. The Bigger, The Better!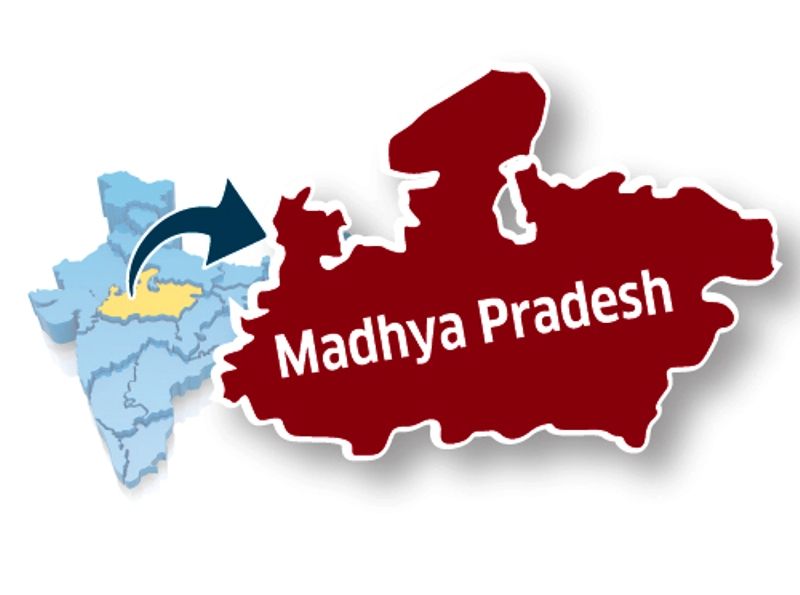 After Rajasthan, Madhya Pradesh is the second largest state in India by area. With an area of 308,000 sq. km, it occupies a strategic geographical location in India.
Source: mp.nic.in Image: bestplacetovisit.in
2. The Capital Shifts!
After India's independence, Madhya Pradesh was formed with Nagpur as its capital. However, in 1956 the state was reorganized and Bhopal became its new capital.
Source: gklinkzone.blogspot.in, Image: wikimedia.org
3. Home to Khajuraho: A World Heritage Site!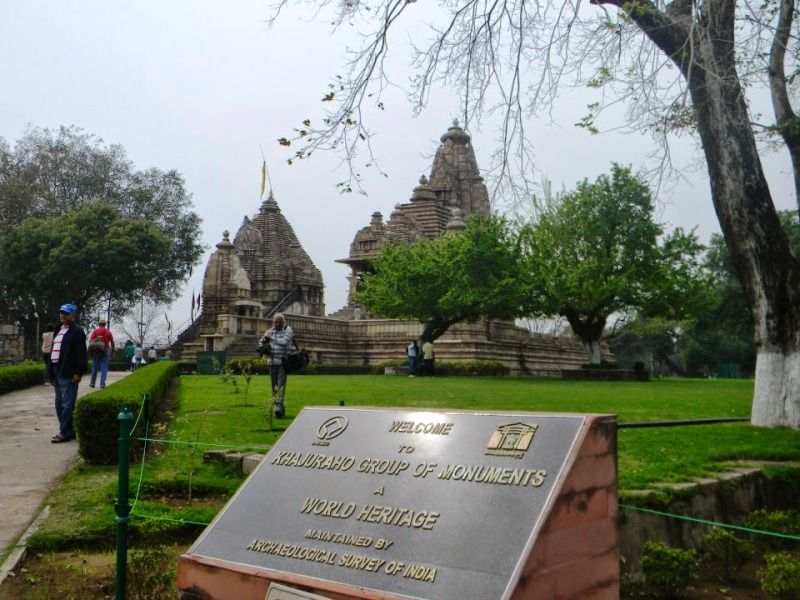 Built back in the 10th century, the Khajuraho monuments are an epitome of breath-taking sculptures and elegance. The sculptures depict the artful and erotic expressions of the various sexual practices of the time. These clusters of sculptures have been classified as the world heritage sites, which attract hundreds and thousands of people every day.
Source: culturalindia.net, Image: 4.bp.blogspot.com
4. The Oldest Known Rock Art!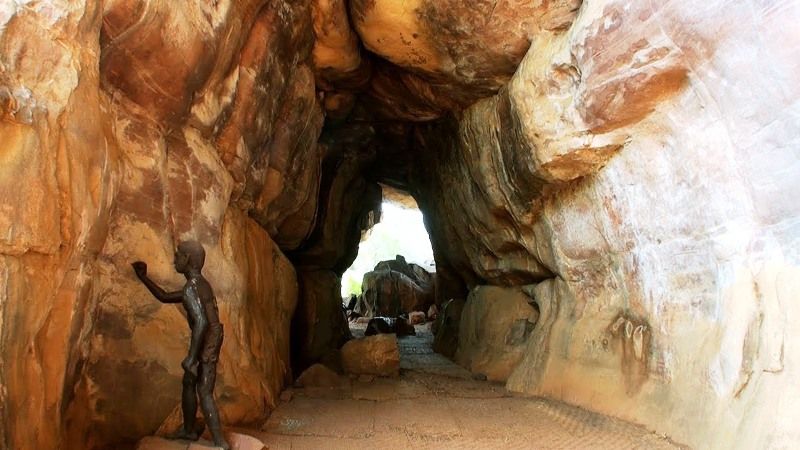 The Caves of Bhimbetka is a collection of 600 caves and is considered one of the oldest cave collections in India. It is another hotspot for tourists for some of its amazing rock carvings and paintings. The site is known as the oldest known rock art in the Indian sub-continent as well as one of the largest prehistoric complexes. These caves are also a world heritage site in India.
Source: Wikipedia, Image: wheelstreet.com
5. Home To The Kumbh-Fair!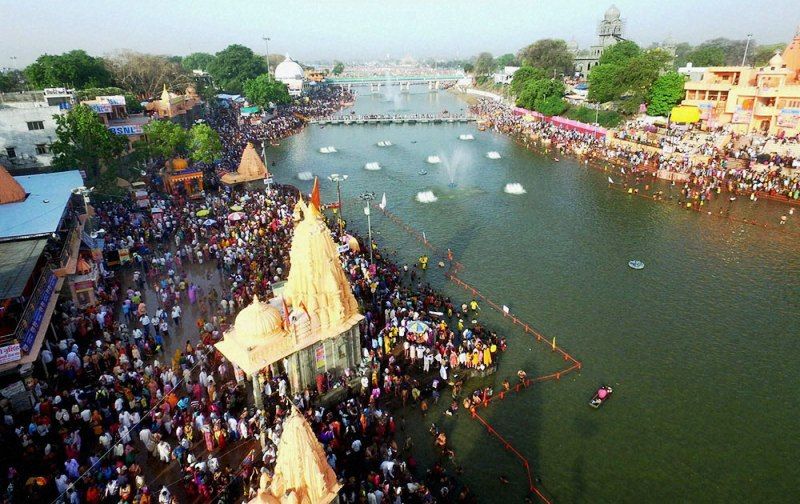 The City of Ujjain in Madhya Pradesh is known as 'The City of Temples' because it's home to some of India's most popular temples. Ujjain is also one of the four places where the Kumbh-Mela is hosted. It is held on the banks of the river Shipra where the event is celebrated in a grand manner with lip-smacking street foods.
Source: worldblaze.in, Image: ste.india.com
6. Wildlife In Bandhavgarh!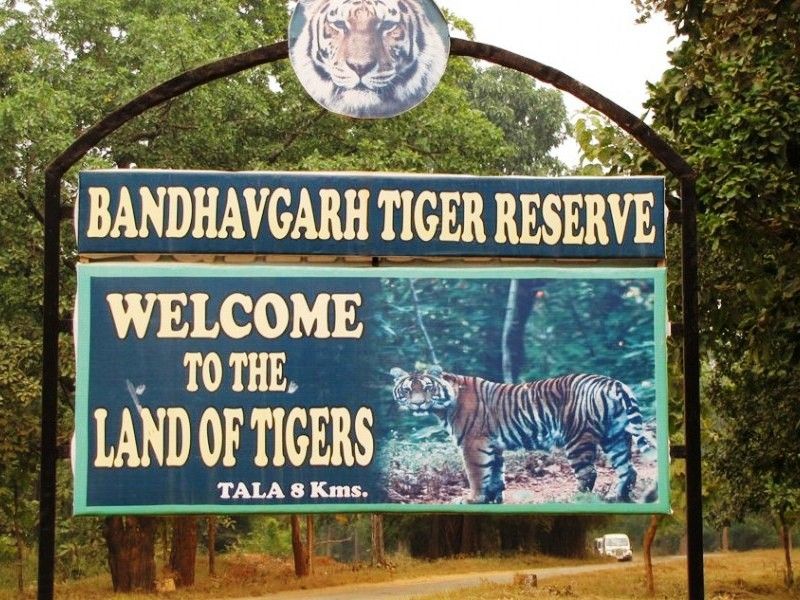 Bandhavgarh is home to some of the exotic wildlife creatures that are difficult to spot in other parts of India. The most famous ones are white tigers besides for the wide variety of birds, mammals, butterflies, and reptiles. Bandhavgarh had also been the hunting ground for the ancient Kings. Bandhavgarh has also mythological significance as it is believed that the ancient Bandhavgarh Fort was gifted by Lord Rama to his younger brother Lakshmana.
Source: mptourism.com, Image: kvtholidays.com
7. Birthplace of Legends!
Madhya Pradesh has been home to numerous famous personalities. Freedom fighter – Chandra Shekhar Azad, children rights activist – Kailash Satyarthi, singers like Kishore Kumar and Lata Mangeshkar, actor Arjun Rampal, actress Jaya Bachchan (Bhaduri) and cricketers like Mansoor Ali Khan Pataudi, Amay Khurasia, and Narendra Hirwani among many others.
Source: quickgs.com
8. Treasure Trove of Minerals!
Coal and iron ore are important minerals found in Madhya Pradesh. The place like Balaghat is famous for bauxite, copper, manganese, and dolomite. Panna is the most famous diamond mine, while Betul and Chhatarpur are known for fireclay, china clay, and coal reserves.
Source: quickgs.com, Image: mp.gov.in
9. India's Largest Tribal Groups!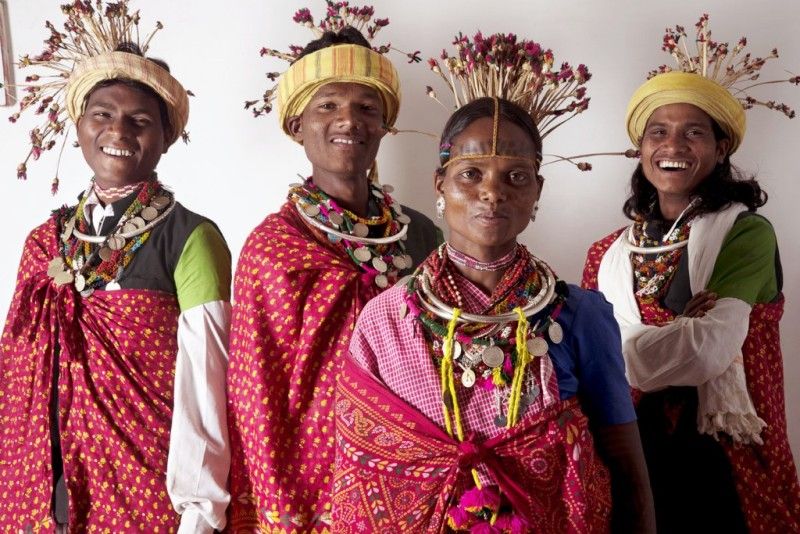 Madhya Pradesh is considered as the state with the largest strength of tribals in India. The main tribal groups are Gond, Bhil, Baiga, Korku, Bhadia, Kaul, Malto and Sahariya. Districts like Dhar, Jhabua, and Mandla consists of more than 50 percent of tribal population.
Source: quickgs.com, Image: heritagetourism.intach.org
10. The Charismatic Marble Rocks!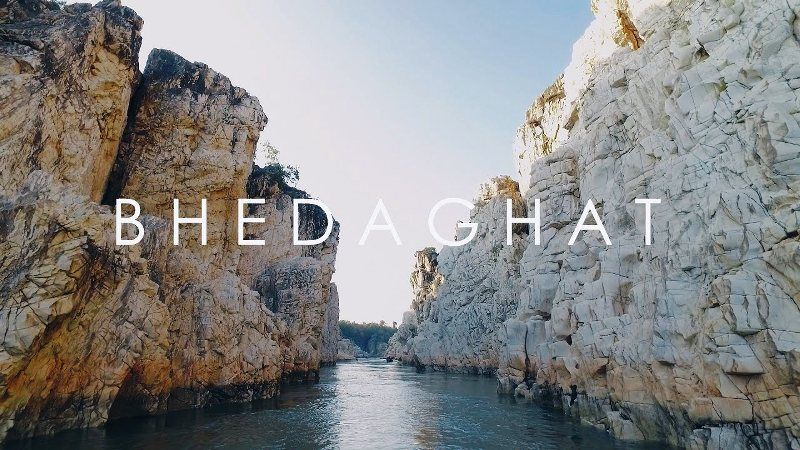 Situated at the Bhedaghat, marble rocks are an area along the Narmada river near the city of Jabalpur in Madhya Pradesh. It is a popular tourist spot because of the marble rock the river has carved out. It is a picturesque scenario with rocks situated in about 8km length of the gorge. The marbles are mined and transported all over India.
Source: Wikipedia, Image: i.ytimg.com
11. The Jungle Book Connection!
The Kanha National Park is one of the biggest national parks in Madhya Pradesh. Did you know the famous novel 'Jungle Book' by Rudyard Kipling draws its inspiration from the forests Pench Tiger Reserve and Kanha National Park?
Source: bbc.com, Image: bcmtouring.com
12. The Historic City of Gwalior!
Gwalior is known to be the tourist center of Madhya Pradesh. This city is surrounded by historic monuments, forts, museums to take you back in the bygones of history. The shopping hub, Patankar Bazaar is popular for handicrafts, artificial jewelry, painted wall hangings, and dolls, etc.
Source: nativeplanet.com, Image: img.ev.mu
13. The Elegance of a Silken Touch!
Since the 11th century, the exquisite hand-woven Chanderi sarees adorn the historic town of Chanderi in Madhya Pradesh. The Chanderi Sarees are also adorned around the globe for the artistry behind their creation.
Source: mptourism.com, Image: queenz.in
14. Be Enlightened At Sanchi!
Home to Buddhist Stupas, the town of Sanchi is synonymous with the Buddhist Philosophy. The Stupas of Sanchi were constructed on the orders of Emperor Ashoka the Great, and since then, these Stupas have been safeguarding ancient history and art of the Mauryan period.
Source: mptourism.com, Image: rajbhavanmp.in
15. Travel Back In Time!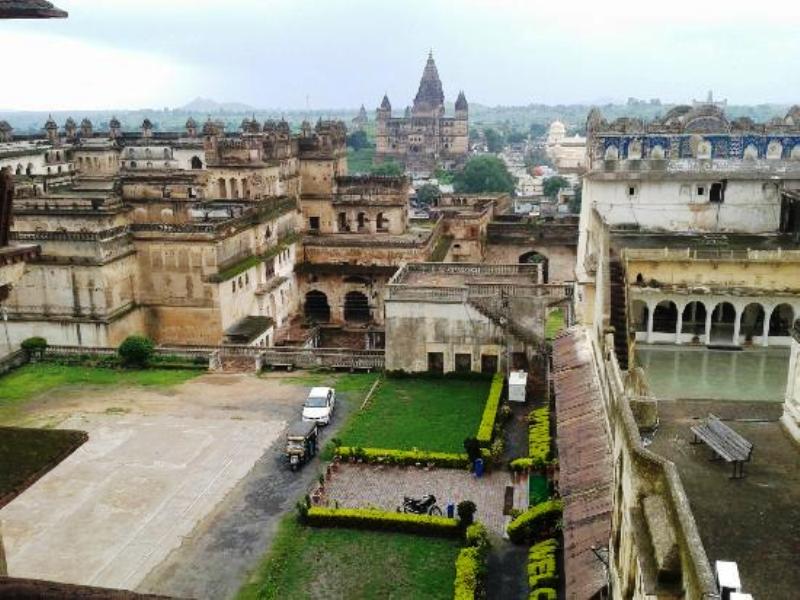 Founded by the Bundela Rajput Chief, Rudra Pratap in the 16th century, the town of Orchha seems frozen in time as its most of the monuments have retained their original grandeur even to this day. When you visit Orchha, it's like traveling back in time!
Source: transindiatravels.com, Image: tripadvisor.com
16. Board a Ship That Never Sailed!
Bearing a silent witness to Mandu's long, rich and varied history, Jahaz Mahal in Mandu is a jewel built somewhere around 1436-1439. It stood floating over the twin lakes- Munj Talao and Kapur Talao that makes Jahaz Mahal look as if it's floating.
Source: indianholiday.com, Image: i.ytimg.com
17. Queen of Satpura!

Discovered by Captain James Forsyth in 1857, Pachmarhi is Madhya Pradesh's only hill station that offers a refreshing escape from steamy central India. Situated at 1100 m, Pachmarhi is popularly known as 'Satpura ki Rani' (Queen of Satpura).
Source: lonelyplanet.com, Image: wtsg.in
18. Host To India's Largest Water Carnival!
Close to Khandwa district in Madhya Pradesh, and in the backwaters of Indira Sagar Dam on River Narmada, lies an island named Hanuwantiya. Every year, Hanuwantiya hosts India's only and largest water carnival, Jal Mahotsav, which is India's one of its kind water festivals.
Source: jalmahotsav.com, Image: thequint.com