Mont Blanc is the highest mountain in the Alps and the highest in Europe after the Caucasus peaks. The name Mont Blanc means "White Mountain." The tallest mountain peak is at an altitude of 4,808.73 m and appears like a white pyramid of snow.  Many climbers have advised climbing the peak in the summer months as Mont Blanc is known for its unpredictable snow storms. Besides being the highest mountain in the Alps, Mont Blanc has many other interesting facts worth knowing. Here are some interesting facts about this magnificent mountain: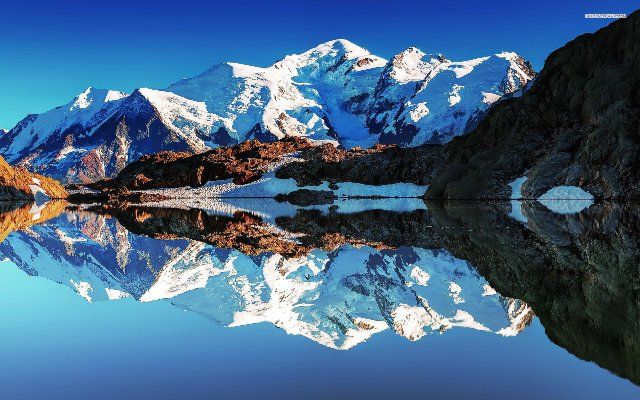 image: walldevil.com
1. King of the Alps!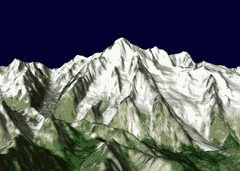 Mount Blanc which is 4,808.73 m (15,777 ft) above sea level and is ranked 11th in the world in topographic prominence is the highest point in the Alps Mountain range.
source: wikipedia
2. The killer mountain!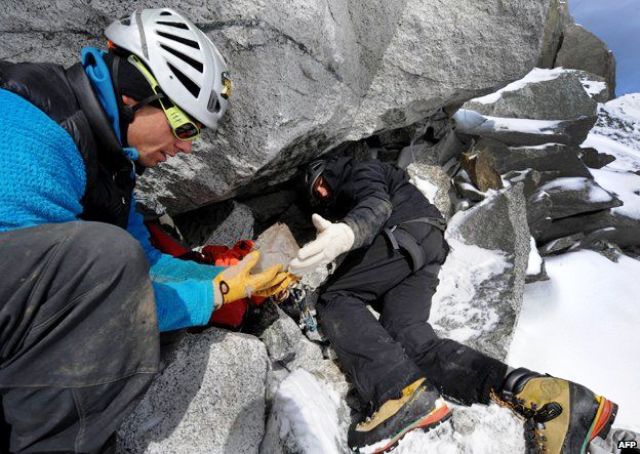 France's Mont Blanc has the highest fatality rate in Europe and is known to be one of the deadliest mountains. Some estimates put the fatality rate at an average of 100 hikers a year.
source: theatlantic.com, image: ichef.bbci.co.uk
3. The weather plays hide & seek!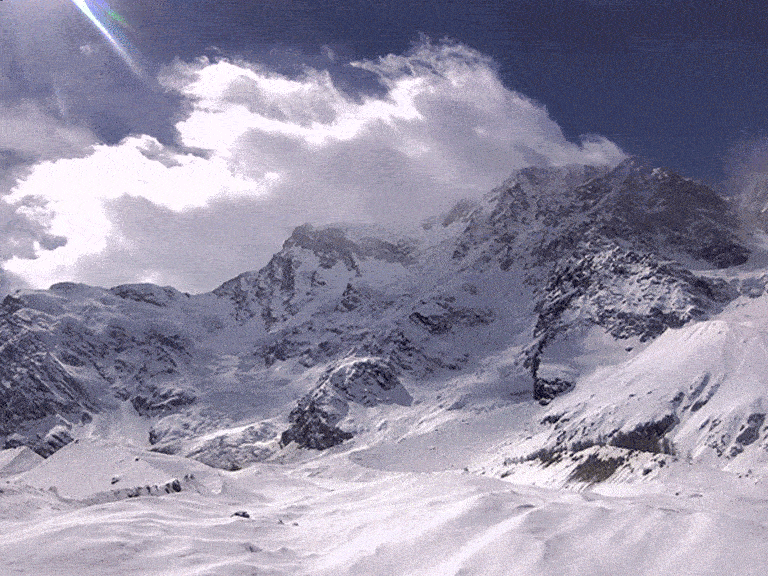 Mont Blanc is known for its unpredictable weather, as even in the height of summer the peak of the mountain can be hit by sudden and severe snow storms, therefore it is highly advised that you check the weather conditions before your ascent.
source: chamonix.net
4. Fly in the air!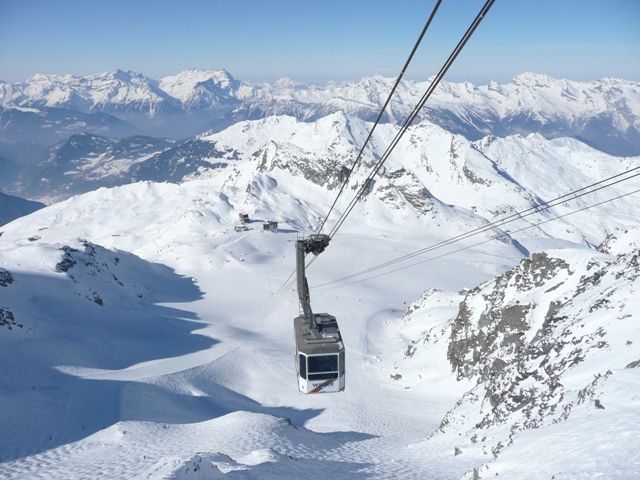 A cable car ascends and crosses the mountain range from Courmayeur to Chamonix, through the Col du Géant.  It will take you directly to the Aiguille du Midi, and then there is the tramway from Saint Gervais which takes you to the Nid d'Aigl.
source: wikipedia, image: panoramio.com
5. Avalanches dare you!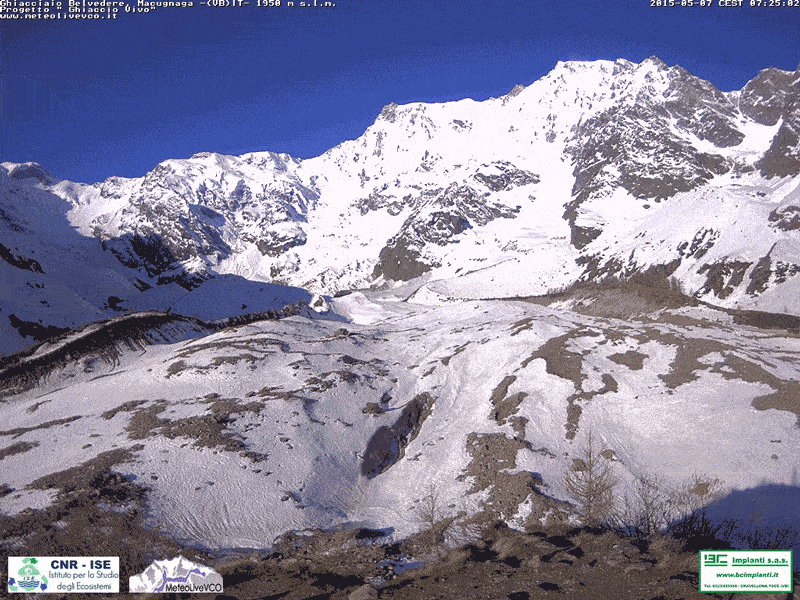 Mont Blanc is well known for its rapidly changing weather conditions and even if it's hot and sunny there are still dangers. Warm temperatures can soften the snowpack, cause it to slide and expose the climbers to the dangers of avalanches.
source: thelocal.fr
6. Be prepared like a soldier!
Before packing bags, you must know that climbing Mount Blanc would require a long list of equipment such as a long handle ice axe, harness, carabiners, crampons, raincoat and as well as plenty of layers to prepare you for the extreme cold and wind.
source: thelocal.fr
7. When it felt the first human presence!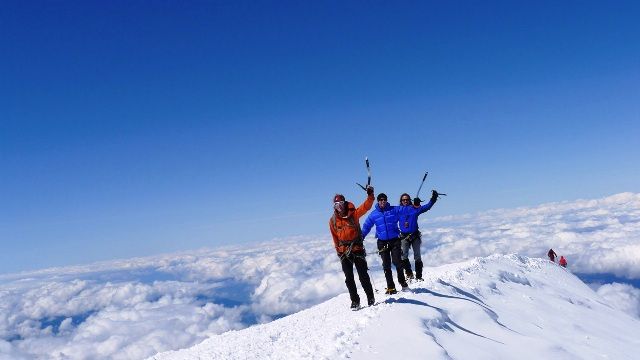 The first recorded ascent was in August 1786 by Jacque Balmat and Michel Paccard, and the first ascent by a woman was in 1808.
source: primaryfacts.com, image: alpineascents.com
8. Swallowed two passenger aircraft!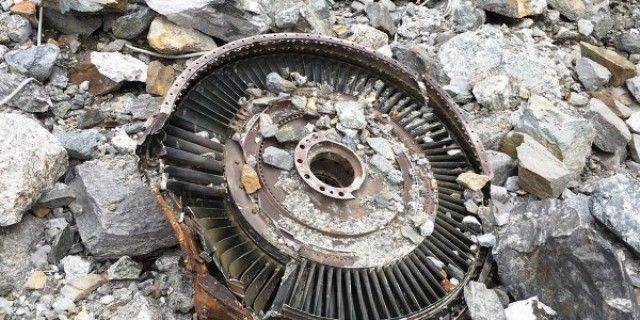 Two passenger aircraft have crashed on the mountain, in 1950 and 1966, killing over 160 people. It was later in 1960 when Henri Giraud landed a small aircraft successfully on the summit.
source: primaryfacts.com, image: baaa-acro.com
9. A bond between the two countries!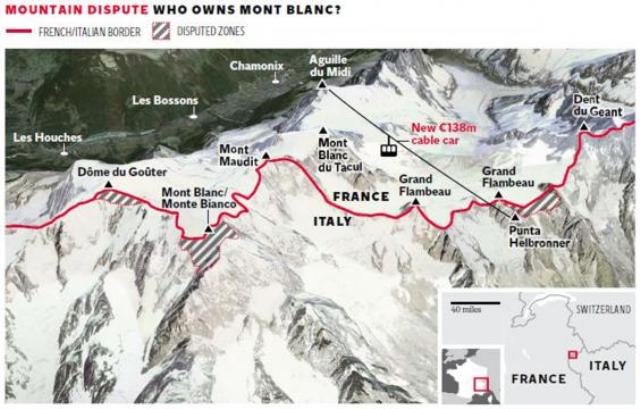 It is located in the French Alps on the border between Italy and France. It is actually "owned" by both countries under a bilateral agreement and is called Monte Bianco in Italy.
source: chamonix.net, image: independent.co.uk
10. The dynamic mountain!
The height of Mont Blanc varies from year to year depending on the depth of the summit's snow cap, so no permanent elevation can be assigned to the mountain. The official elevation was once 15,770 feet (4,807 meters), but in 2002 it was measured to be 15,776 feet 9 inches (4,808.75 meters).
source: climbing.about.com
11. Can you imagine the lowest temperature here?
In January 1893, the observatory registered Mont Blanc's lowest recorded temperature— -45.4°F or -43°C.
source: climbing.about.com
12. Humans have not spared this mountain too with their notorious signature!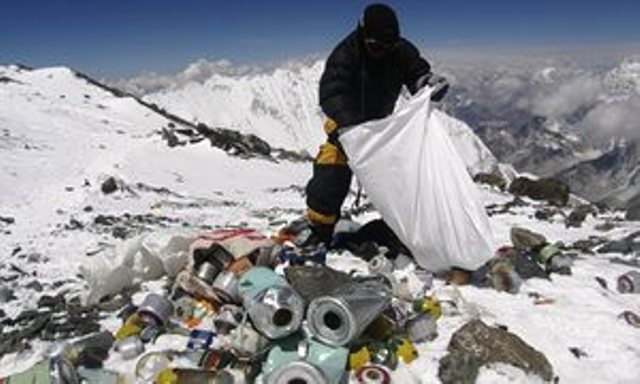 Human waste has long been a problem on Mont Blanc like on other popular mountains. In 2007, two portable toilets were carried by helicopter and placed on the mountain at a height of 14,000 feet.
source: myinterestingfacts.com, image: i.guim.co.uk
13. A financial reward to complete the ascent!
In 1760, Horace Bénédict de Saussure (the Swiss aristocrat and physicist), considered by many to be the founder of alpinism, first visited Chamonix, offering a reward to the first man who could reach the summit of Mont Blanc.
source: heavy.com
14. A quick ascent!
Swiss climber Pierre-André Gobet climbed Mont Blanc round-trip from Chamonix in 5 hours, 10 minutes, and 14 seconds in the year 1990. On July 11, 2013, Basque speed climber and runner Kilian Jornet made a quick ascent and descent on Mont Blanc in only 4 hours 57 minutes 40 seconds.
source: climbing.about.com
15. The favorite route of climbers!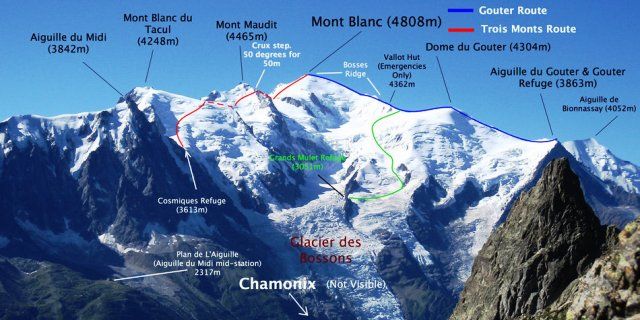 The most popular climbing route taken by the climbers is the Voie des Cristalliers or Voie Royale. To start the ascent to Mont Blanc, you need to take Tramway du Mont Blanc to the Nid d'Aigl.
source: myinterestingfacts.com, image: ukc2.com
16. Want to visit the Mont Blanc?
If you want to visit the Mont Blanc then before planning an actual trip there, you can have a preview of the Mont Blanc here.
video: youtube