Tranquil stretches of emerald backwaters, with the Arabian Sea at the west, lush hill stations, exotic wildlife and networked by 44 rivers, Kerala enjoys unique geographical features, which attract a number of people from across the globe. Here are some of the fascinating pieces of stuff about this peaceful and pristine state of Kerala: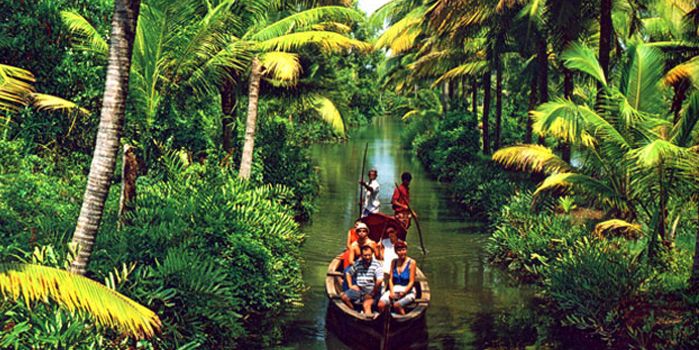 Image: dreamkeralapackages.files.wordpress.com
1. Highest Social Indicators
Kerala has the highest sex ratio, lowest population growth rate, highest literacy rate, highest life expectancy and the highest Human Development Index (HDI) among the other states in India.
Source: data.gov.in
2. Least Corrupt Indian State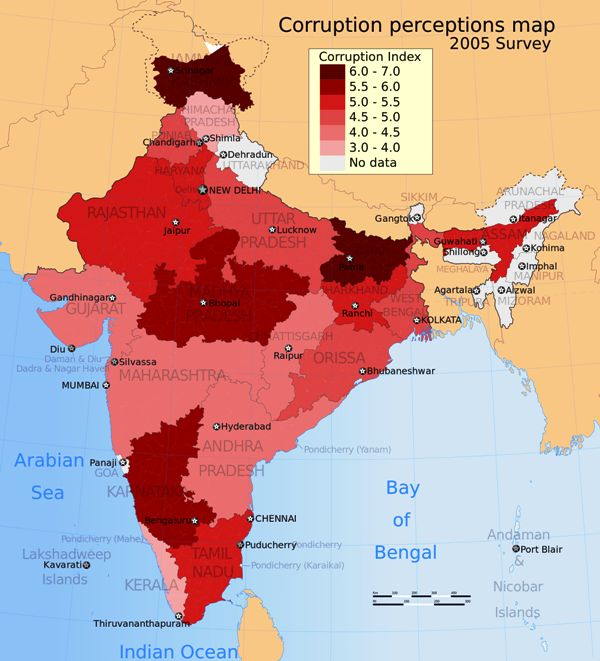 Kerala is the least corrupt Indian state; as per the Transparency International's survey.
Source: thehindu.com, Image: Wikimedia
3. God's Own Country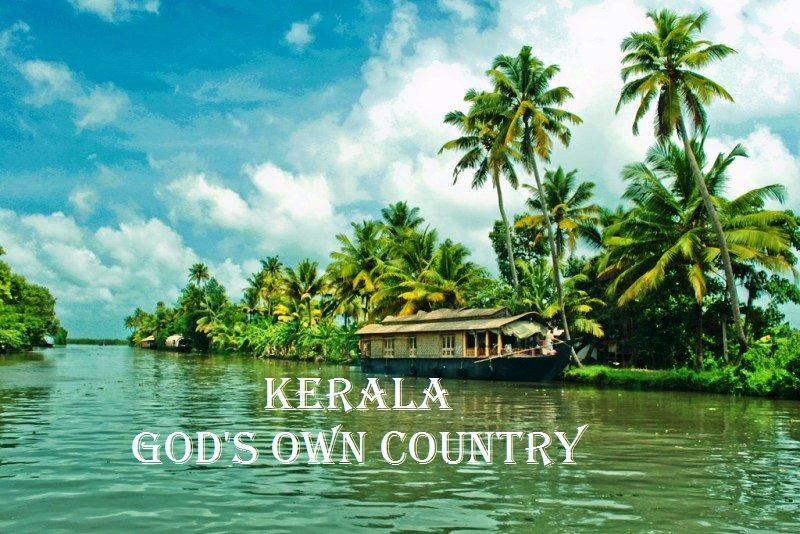 The tourism department of Kerala promotes the state by the slogan- "God's own Country."
Source: keralatourism.org, Image: Flickr
4. World's Leading Rubber Producer
India is the world's 4th largest natural rubber producer country of which Kerala accounts for more than 91%.
Source: countryranker.com, Image: Wikimedia
5. Highest Media Exposure in India
With newspapers publishing in nine languages, Kerala has the highest media exposure in India.
Source: revolvy.com, Image: Flickr
6. Kerala's Connection With Ashoka the Great
The word 'Kerala' was first recorded in a 3rd-century BCE rock inscription (Rock Edict 2) left by Mauryan emperor Ashoka.
Source: Wikipedia
7. One Kerala: Three Regions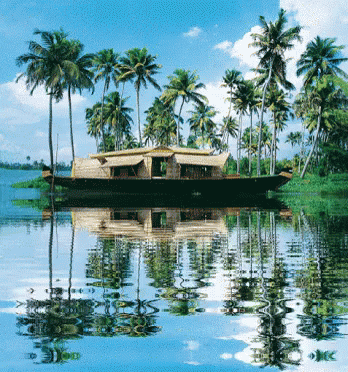 Geographically Kerala is divided into three major tourist regions- 1. Malabar (Northern Kerala), 2. Kochi (Central Kerala), and 3. Travancore (Southern Kerala).
Source: kerala.com, GIF: tenor.com
8. Mundus and Moustaches
The two things, which are associated with a Malayali male are- Mundus (dhoti) and mustaches.
Source: livemint.com, Image: Wikimedia
9. Coconut Here, Coconut There, Coconut Everywhere
If you see a lot of coconut trees on your way, then you should not ask, which state is it? It's Kerala for sure! Well, there should be a coconut census by the government!!
Source: thehindubusinessline.com, GIF: gfycat.com
10. Capital of Ayurveda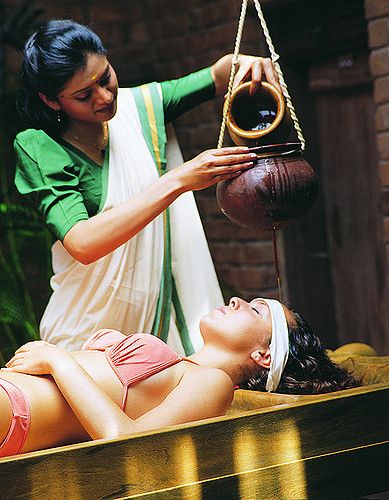 The pivot of medication in Kerala is Ayurveda. Kerala is home to the world's first Ayurvedic Resort Somatheeram, south of the Kovalam beach.
Source: timesofindia.indiatimes.com, Image: Flickr
11. Backwaters Extend Virtually Half the Length of Kerala
Backwaters of Kerala are a chain of Brackish Lagoons and lakes lying parallel to the Arabian Sea coast (Malabar Coast). The network includes five large lakes linked by canals (both human-made and natural) and fed by 38 rivers.
Source: Wikipedia, GIF: giphy.com
12. Kerala And its Iconic Elephants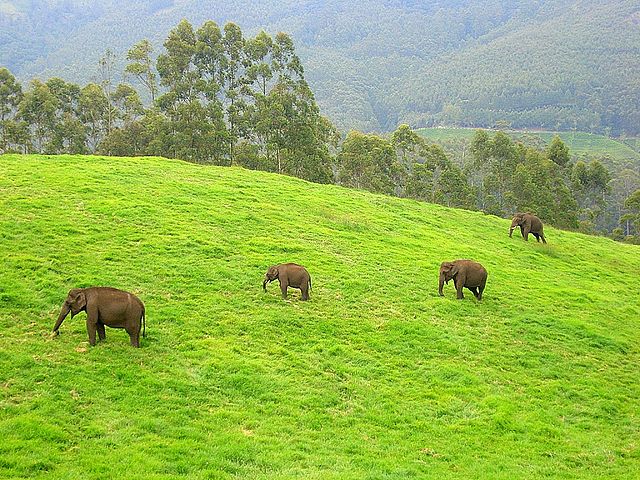 Kerala has more than seven hundred elephants in captivity. Most of the elephants are owned by temples and individuals. They are mainly used for religious ceremonies in and around the temples. An elephant is featured on the emblem of the Kerala State, and it's also the state animal of Kerala.
Source: Wikipedia, Image: Wikimedia
13. World's Richest Hindu Temple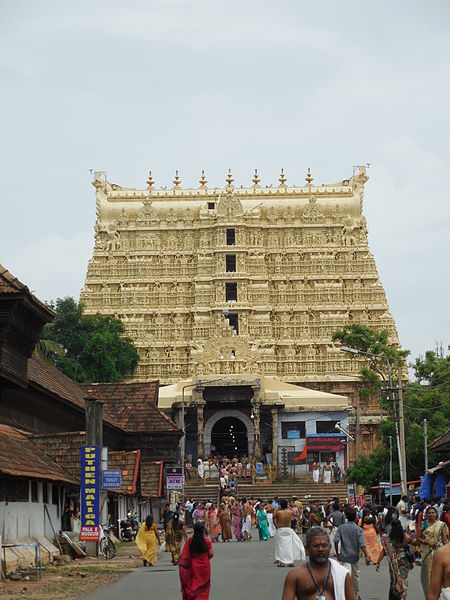 Kerala's Padmanabhaswamy temple is the richest Hindu temple in the world, and regarding assets gold and precious stones; it is by far the wealthiest institution of worship in the recorded history of the world.
Source: guinnessworldrecords.com, Image: Wikimedia
14. The Doorstep of Rainfall in India
Kerala receives the first rainfall of the mainland of India. The South-West Monsoon knocks the land of Kerala every year; usually on 1st June. It arrives in Mumbai approximately ten days later, while it reaches Delhi almost by the end of June and covers the rest of India by mid-July.
Source: goindia.about.com, Image: Flickr
15. The Interesting Story of Onam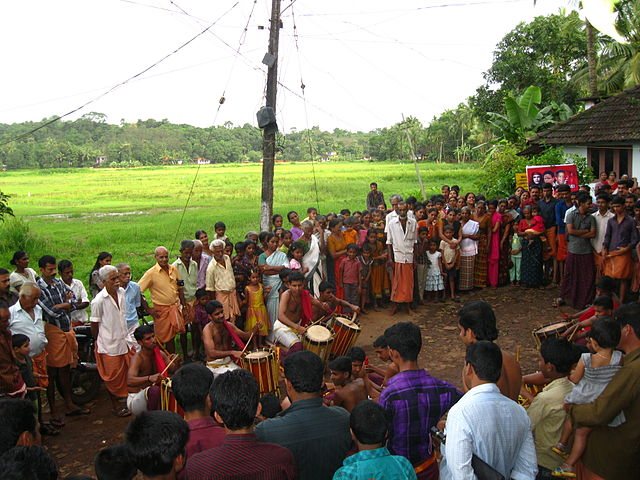 Although Onam is a harvest festival, there is a story attached to it. It has been said that in the land of backwaters, everyone in the kingdom of King Mahabali lived happily. The growing popularity and fame of King Mahabali implanted jealousy in the minds of Gods. Disguised as Vamana, Lord Vishnu went to the king and said that he needed just 3-steps of land. The first step of Lord Vishnu covered the world, second one covered the whole of the sky, and then, he asked Mahabali for more space to keep his third foot. Mahabali asked him to place his last step on his head. Lord Vishnu placed his last step on the head of Mahabali and pushed him to Patala (inside the Earth). Mahabali requested the Lord to allow him to visit his subjects at-least once in a year. Malayalees have a belief that Mahabali visits the land of Kerala every Onam, and hence, they celebrate the festival.
Source: india.com, Image: Wikimedia
16. The Spice Garden of India
If you travel across Kerala, then you must experience the aroma of Kerala's aboriginal spices; as Kerala is often termed as the Spice Capital of the world. In fact, it has been a prominent spice exporter since 3000 BCE. It's also referred to as the "Garden of Spices" or the "Spice Garden of India."
Source: sliptotrip.com, GIF: giphy.com
17. Kerala: Under the Sea
According to some sources, a significant portion of Kerala was under the sea in ancient times; as supported by some fossils, which have been found near Changanacherry.
Source: A Survey Of Kerala History by A Sreedhara Menon
18. A Catastrophe that Changed its History
In 1341 CE, a catastrophic flood in Kerala dramatically altered its history by creating a natural harbor for spice transport.
Source: World Kitchen India by Murdoch Books Pty Limited
19. The Highest Point in India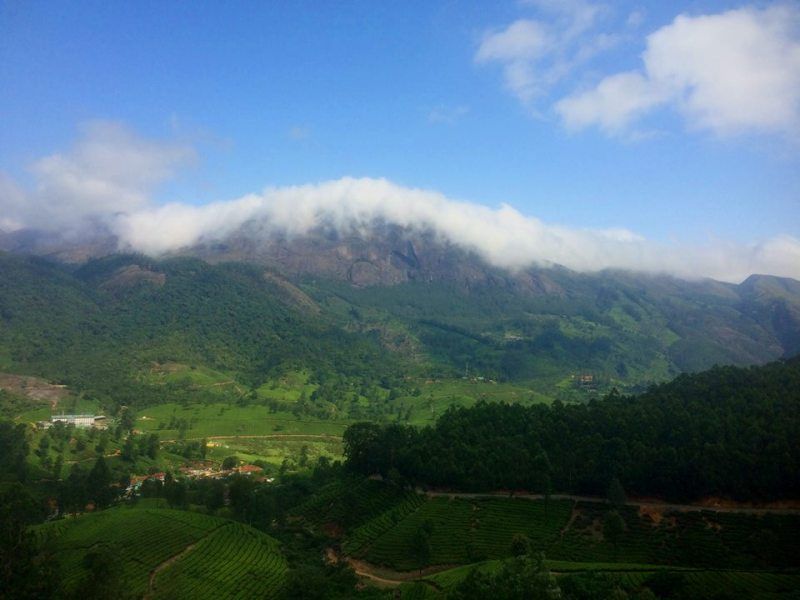 Well! If we talk about outside the Himalayas, Kerala is home to India's highest point. With 2695 m of height, Anamudi Peak in the Idukki district of Kerala is the highest point in India.
Source: keralatourism.org, Image: Wikimedia
20. World's "Hottest Hotspots"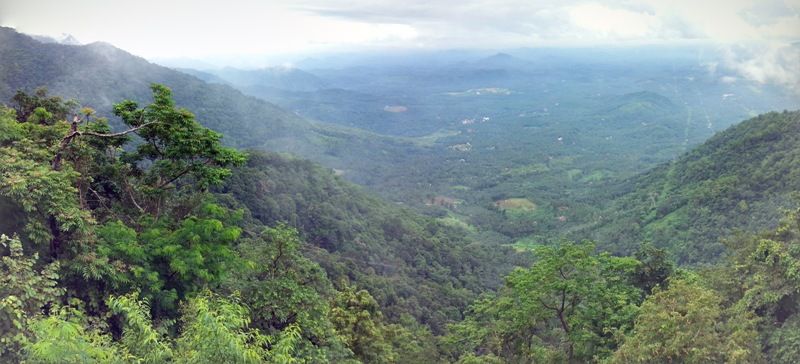 India's 1600-km long Western Ghats mountain chain runs through a major portion of Kerala, The Western Ghats mountain chain is listed among UNESCO World Heritage Sites and is recognized as one of the world's eight "hottest hotspots" of biological diversity.
Source: timesofindia.indiatimes.com, Image: Wikimedia
21. World's Rarest Wetlands
Kerala is home to three of the world's Ramsar Convention listed wetlands—Lake Sasthamkotta, Ashtamudi Lake, and the Vembanad-Kol wetlands.
Source: wiienvis.nic.in, Image: Wikimedia
22. World's Oldest Teak Trees
Located about 40 kilometers from Malappuram town in Kerala's Malappuram district, two teak trees are believed to be the oldest in the world.
Source: dnaindia.com, Image: Wikimedia
23. Accidently Notorious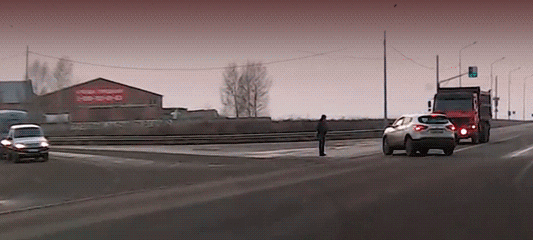 Kerala is considered one of the highest road accident-prone states in India. According to a report of the National Crime Records Bureau (NCRB), during 2000, Kerala recorded the highest number of road accidents in the country.
Source: thehindubusinessline.com, GIF: giphy.com
24. No Domestic Airports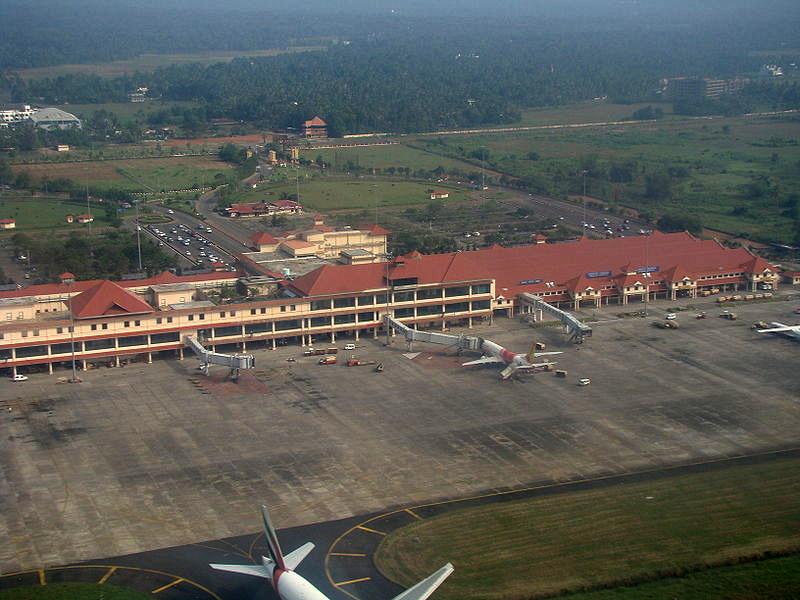 Well! You need not worry; as all the four airports in Kerala are international ones. This feature makes Kerala the only Indian state without having any domestic airport.
Source: Wikipedia, Image: Wikimedia
25. A Harbinger of Women Empowerment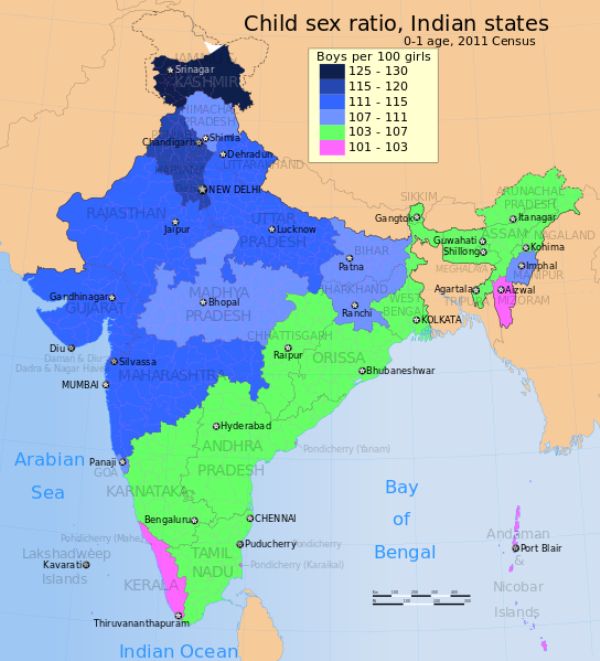 With the sex ratio of 1.084 (females to males), which is higher than that of the rest of India, Kerala is the only state in India where women outnumber men.
Source: infra.kth.se, Image: Wikimedia
26. Lowest Homicide Rate
With 1.1 per 100,000 in 2011, Kerala has the lowest homicide rate among Indian states.
Source: ncrb.nic.in
27. The Highest Conviction Rate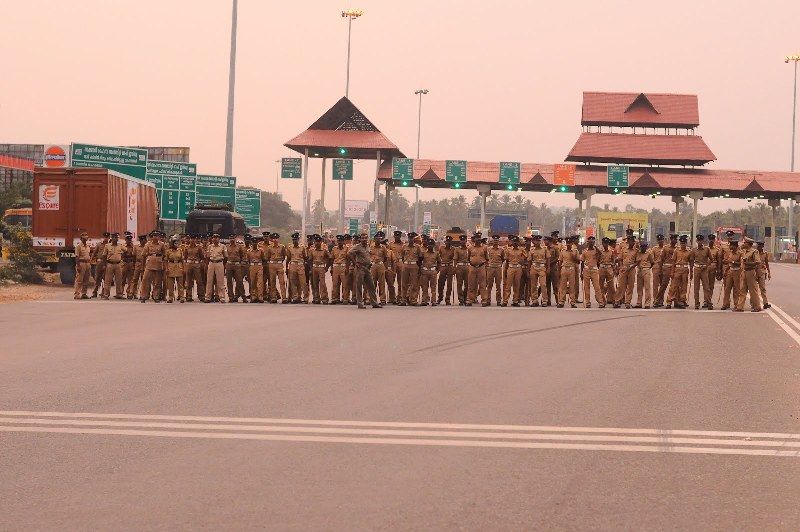 Most of the times, people are not satisfied with the level of police's investigation; when a crime happens. However, Kerala comes with a distinction; as it has the highest conviction rate of any Indian state; over 77%.
Source: timesofindia.indiatimes.com, Image: Wikimedia
28. Zero Homeless State
In recent times, Kerala has earned the sobriquet of "Zero Homeless State" in India; as the state has the lowest proportion of homeless people in rural India- 0.04%.
Source: thehindu.com
29. India's First Digital State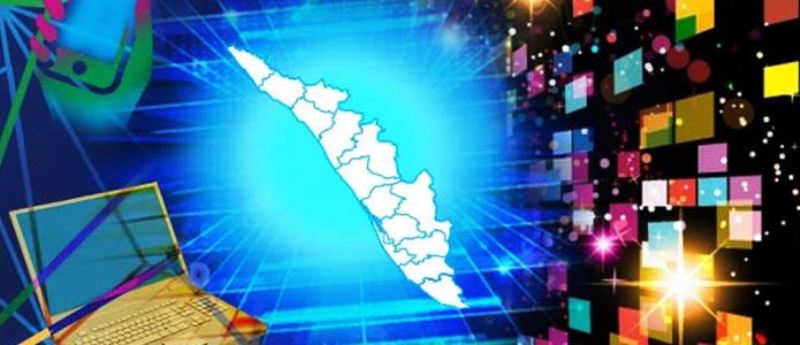 In 2015, Kerala added another feather to its cap when it became the first "Complete Digital State" of India. With the state making remarkable strides in the implementation of various e-governance initiatives, it was honored with the tag of "Complete Digital State" in 2015.
Source: timesofindia.indiatimes.com, Image: businesszoom.in
30. Healthier than the United States of America!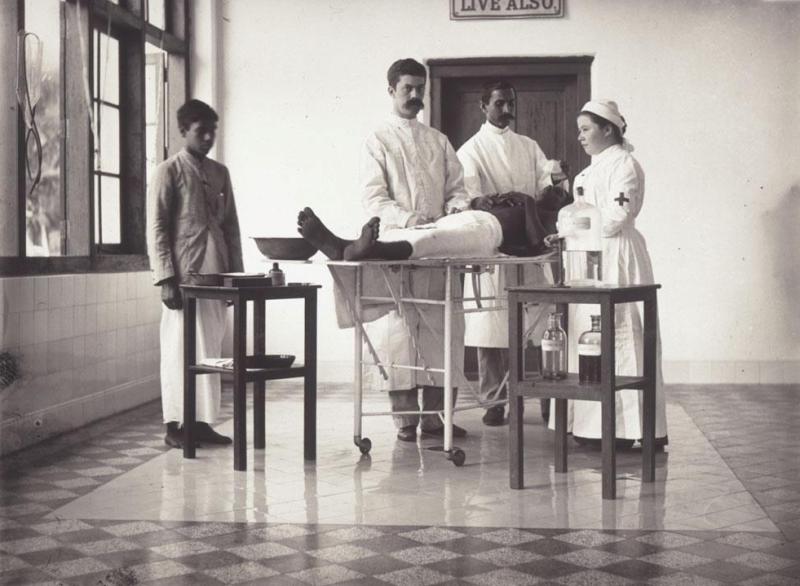 Well! This fact may surprise you, but it's true when we compare most of the social and demographic stats of the United States with those of Kerala's. Like, the life expectancy for a North American male is 72 years, while the life expectancy for a Keralite male is 70. Moreover, your chances of having an informed conversation are at least as high in Kerala as in Kansas.
Source: utne.com, Image: Wikimedia
31. The Best Place to Die!
Lien Foundation, a Singapore based philanthropic organization has declared in one of its reports to be the best place to die in India; based on the facilities provided by the state in palliative care for patients with serious illnesses.
Source: Wikipedia, Image: Wikimedia
32. World's First "Baby-Friendly" State!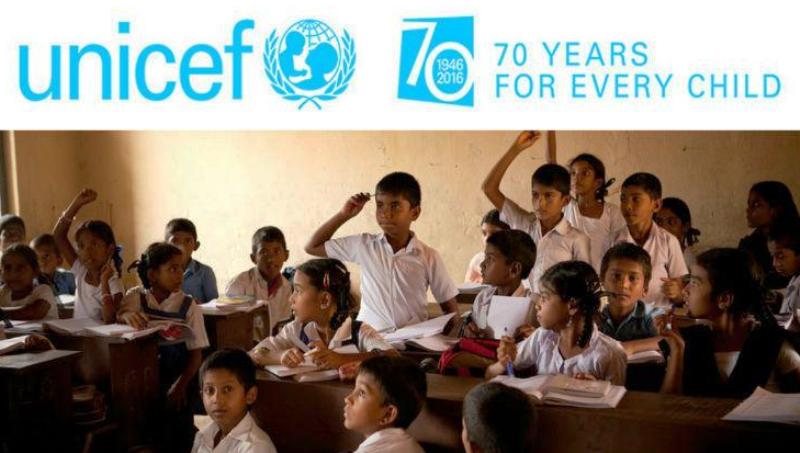 For its efforts to promote exclusive breastfeeding of infants for six months and supplementary breastfeeding beyond that age, Kerala declared the world's first "baby-friendly" state under the World Health Organization-UNICEF Baby-Friendly Hospital Initiative in 2002.
Source: unwire.org, Image: thenewsminute.com
33. Free Cancer Treatment
In 2014, Kerala became the first state in India to launch a project providing free cancer treatment to the poor. Well! We must say that this one is the most genuine effort by any state in the field of medical treatment.
Source: freepressjournal.in, Image: sarkariyojanalist.com
34. Ranks First in "Institutional Delivery"
With almost 100% of births in medical facilities, Kerala is ranked first in "Institutional Delivery."
Source: ncscm.res.in
35. World's Best Drive-in Beaches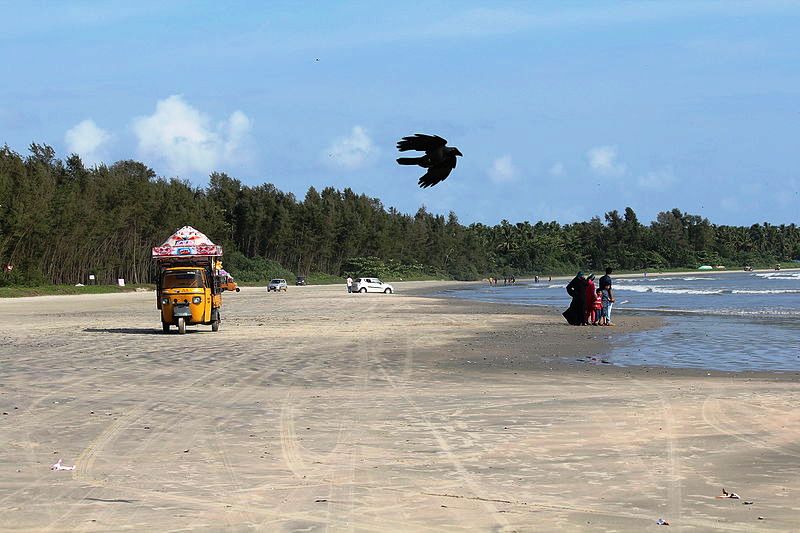 Muzhappilangad in Kannur is considered India's most beautiful beach. The beach is also considered as one of the best drive-in beaches in the world.
Source: bbc.com, Image: Wikimedia
36. The Last Remaining Rain Forest in India
Silent Valley is a beautiful representation of the last remaining rainforest of Kerala. It was declared as National Park in 1984. The eerie silence, emphasized by the missing Cicadas that gave Silent Valley its name, may make you feel and hear things you could never have imagined.
Source: silentvalley.gov.in, Image: Wikimedia
37. Worst Flood Ever
In the Monsoon of 2018, Kerala witnessed the worst flood in nearly a century. The flood killed more than 350 people and devastated thousands of homes. Hundreds of villages and more than 10,000 km (6,200 mi) of roads were destroyed by the flood.
Source: bbc.com, GIF: india.com