Michael Jackson, a globally acclaimed entertainer, was an iconic figure in the music industry. Known as the "King of Pop," his innovative dance moves, unparalleled vocal talents, and boundless creativity captivated audiences worldwide. With a career spanning several decades, Jackson's contributions to music, fashion, and philanthropy left an indelible mark on popular culture, making him one of the most influential and beloved artists of all time. Let us find out some interesting facts about Michael Jackson: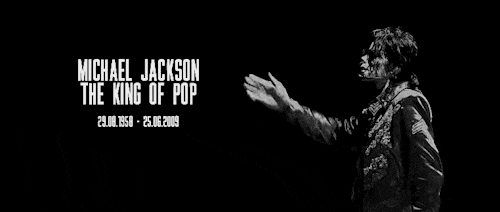 GIF: tumblr.com
1. Born to a boxer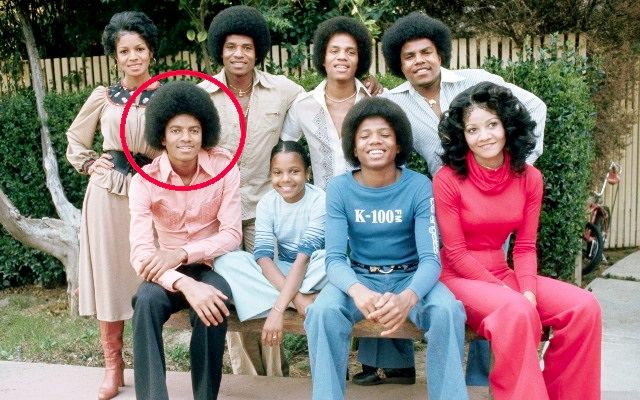 Michael Joseph Jackson was born on August 29, 1958, in Gary, Indiana. His father, Joseph Jackson, was a boxer, steelworker, and guitarist, and to provide for his family, he worked as a crane operator. His mother, Katherine Esther Scruse, was a devout Jehovah's Witness who worked part-time at a departmental store. He had a big family with 3 sisters and 5 brothers.
Image: pinimg.com

2. Disturbed childhood
MJ's father was violent with him and his brothers. He faced physical and emotional abuse during unceasing rehearsals. During an interview, he revealed that his father used to beat him and his brothers with a strap, and he never regretted doing so
3. A family band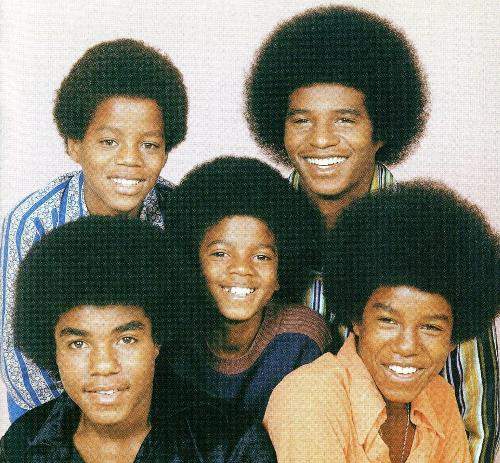 In 1965, Michael's father made a band called "Jackson Brothers" with him and Marlon and included his brothers Jackie, Tito, and Jermaine as backup musicians.
Image: Flickr
4. First public performance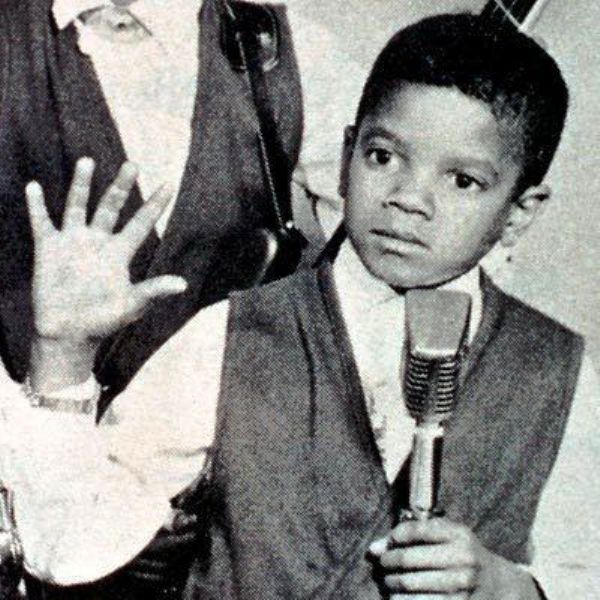 He gave his first public performance at the age of 5, singing 'Climb Every Mountain.' Michael Jackson's first public performance as a solo artist was on "The Ed Sullivan Show" in 1971.
Image: pinterest.com.au
5. Series of recordings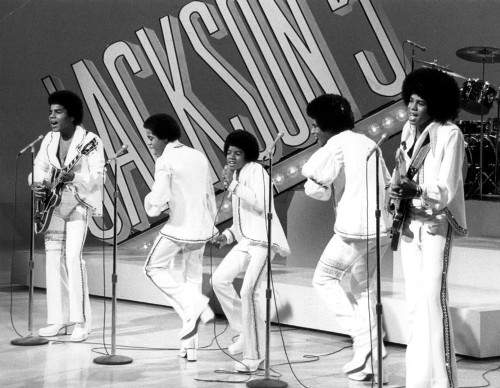 In the late 60s and early 70s, the Jackson 5 recorded many songs, such as Big Boy, The Love You Save, I'll Be There, Got to Be There, I Want You Back, and many more hits.
Image: Wikimedia
6. First song by a black artist on MTV!
His song "Billie Jean" has earned the tag of being the first song by a black artist to be aired on MTV.
GIF: i.makeagif.com
7. The First Mega Hit
In 1983, his album Thriller proved to be a worldwide hit, selling around 65 million copies.
GIF: giphy.com
8. The Moonwalk…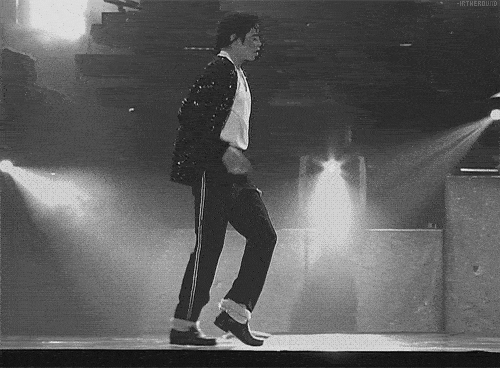 Michael Jackson popularized the iconic dance move known as the moonwalk during his performance of "Billie Jean" on the Motown 25 television special in 1983.
GIF: Tumblr
9. MJ invented the word "Shamone"
The word "Shamone" became popular from MJ's song "Bad" released in 1987. MJ used "Shamone" instead of "come on" in the song. It is also considered as MJ's tribute to soul singer Mavis Staples, who used the word "Shamone" at a live version of "I'll Take You There" in 1975.
10. Pepsi changed his face!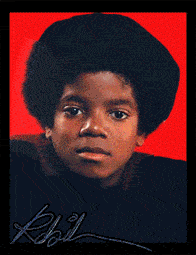 After signing a $5 million deal with Pepsi-Cola, he got severely injured while filming a commercial for them. It caused burns on his face and scalp. When his injuries were getting addressed, he began experimenting with plastic surgery.
GIF: Tumblr
11. The most awarded artist!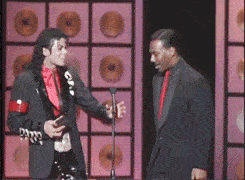 He has 23 Guinness World Records, 40 Billboard Awards, 13 Grammys, and 26 American Music Awards to his name.
GIF: giphy.com
12. The best-selling album of all time!
His album "Thriller" is considered the best-selling album of all time with around 65 million copies.
13. The most expensive video ever!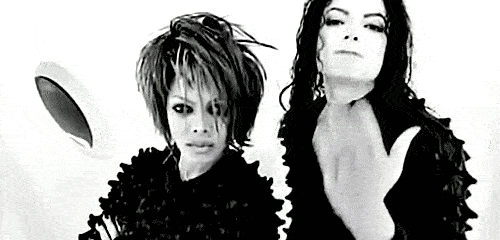 Michael Jackson and Janet Jackson were part of the most expensive video ever, "Scream," with a whopping expense of $7,000,000.
GIF: Tumblr
Before his death, MJ was rehearsing for his greatest comeback with around 50 shows in London only. The name of the concert was "This is it."
GIF: Tumblr
15. Son-in-law of Elvis Presley!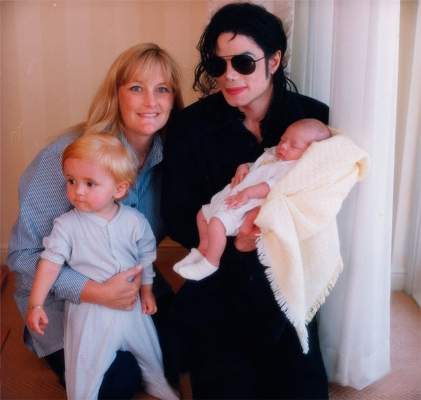 MJ's 1st marriage with Elvis Presley's daughter Lisa Marie Presley in 1994 lasted for only 19 months. Later, he had his 2nd marriage in 1996, with Deborah Jeanne Rowe, and had 2 kids, a son named Michael Joseph Jackson Junior, and a daughter named Paris Michael Katherine Jackson. This marriage also ended in 1999.
Image: leedevils.net
16. A big fan of comedy
MJ was a big fan of "The Three Stooges," an American vaudeville and comedy act.
17. Suffered from a rare skin disease!
In 1993, MJ was diagnosed with Vitiligo, which is a rare skin disease in which the pigment is lost from areas of the skin, causing whitish patches.
18. He left without paying his debts!
Apparently, Michael Jackson left behind $1 billion in assets and $500 million in unpaid debts.
19. His lean move was patented!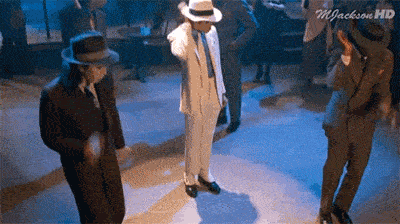 MJ's popular "lean" in Smooth Criminal was due to a special patented "anti-gravity illusion" shoe.
GIF: giphy.com
20. Twin Towers lucky escape!
On the morning of 9/11, he had a meeting in one of the Twin Towers, but he luckily missed it because he overslept.
21. His pets range from mice to tigers!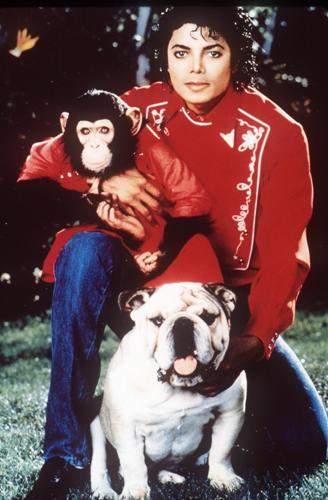 Pets played an important part in his life. He had mice, snakes, birds, llamas, tigers, dogs, and cats, but his favorite pet was Bubbles- the chimpanzee.
Image: nydailynews.com
22. MJ wanted to be a Spiderman!
In the late '90s, he wanted to purchase Marvel Comics, which had filed for bankruptcy. He wanted to produce and act as Spiderman. But, it failed, and the role of Spiderman went to Tobey Maguire.
23. Gone forever
On June 25, 2009, Michael Jackson died at his home on North Carolwood Drive in Holmby Hills because of acute propofol and benzodiazepine intoxication which led to a cardiac arrest. Later, on August 28, 2009, The Los Angeles County Coroner's office ruled that Jackson's death was a homicide, and Dr. Conrad Murray was found guilty of the involuntary manslaughter of Jackson.
Video: CNN
24. Wanted to live for 150 years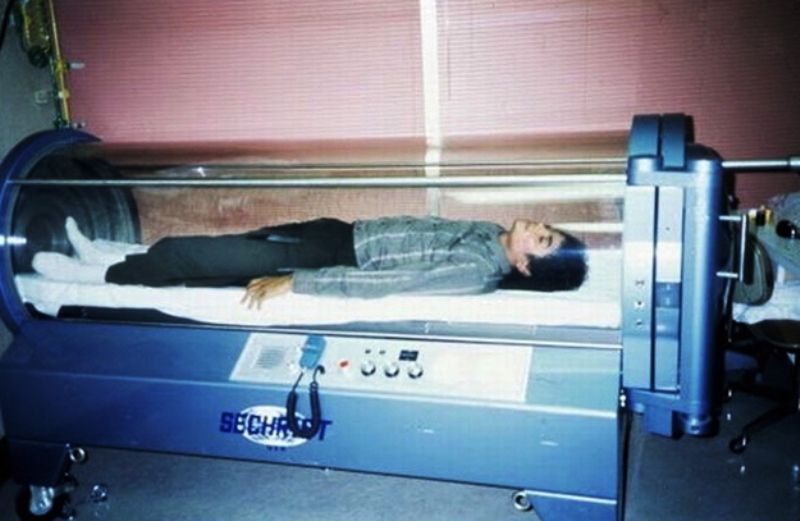 Well! Nobody wants to die young, but Michael Jackson went a step further and wanted to live at least 150 years. For this, he used a customized medical chamber in which he could breathe in 100% oxygen, rather than the 21% normal concentration in air.
Image: buzzfeed.com
25. The Most Significant Cultural Icon
Well! When you talk about Micheal Jackson, superlatives are never-ending. Here's another superlative that Michael Jackson is considered one of the most significant cultural icons of the 20th century
26. The most collectible celebrity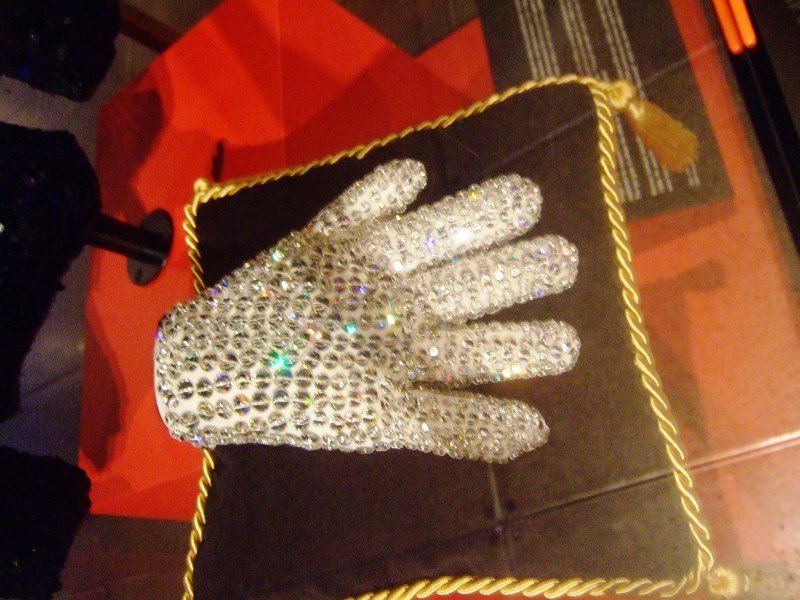 Micheal Jackson is also considered one of the most collectible celebrities in the world as his most iconic costume pieces alongside his red and black leather "Thriller" music video jacket sold for $1.8 million at an auction in 2011. His iconic black "Bad" jacket, which he wore on his first solo tour, was sold for $298,000, and so on.
Image: Wikimedia
27. The greatest entertainer of all time
Michael Jackson's name has been etched in the history of entertainment as one of the greatest entertainers of all time. His contributions to music, dance, and fashion, have made him a global figure in popular culture.
GIF: giphy.com
28. Did he bleach his face?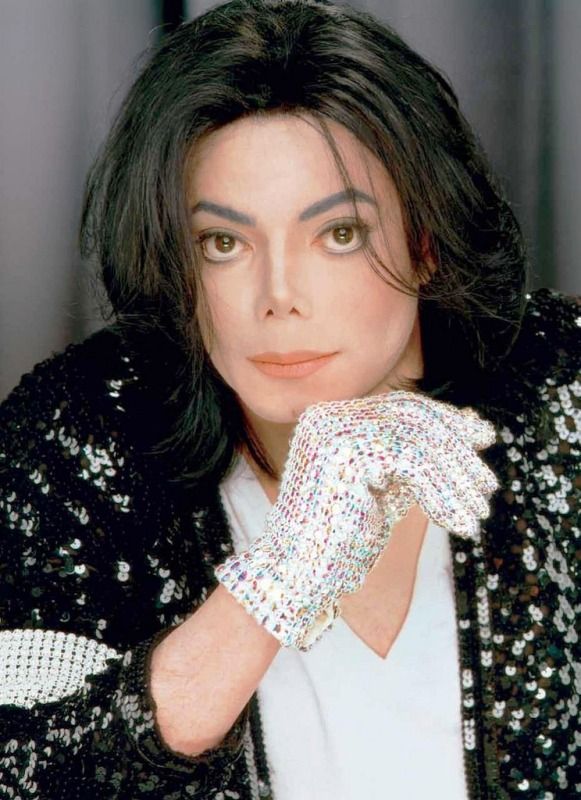 There had been speculations about Michael Jackson's intentional bleaching. However, his dermatologist, Dr. Arnold Klein, explained that Jackson had a skin disease called vitiligo (vit-ill-EYE-go). Vitiligo causes a person to lose pigment in patches or all over the body and affects 1 to 2% of the population.
Image: Flickr
29. Michael Jackson bathed with a 13-year-old boy!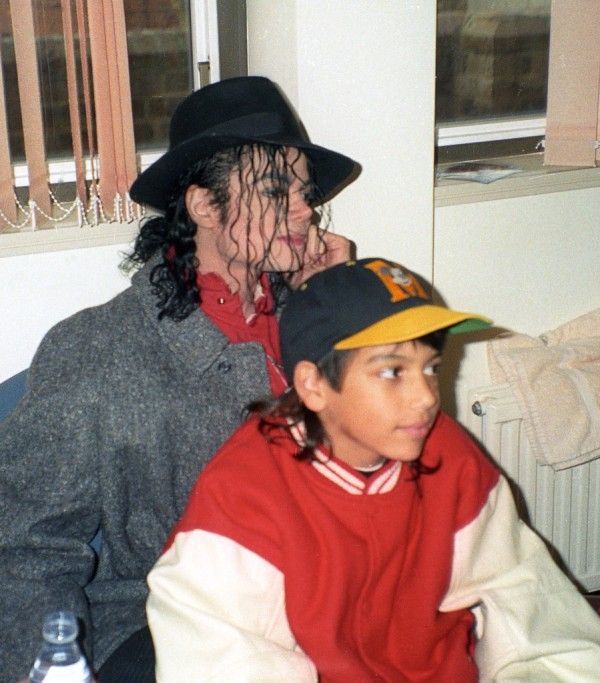 In August 1993, a 13-year-old boy named Jordy Chandler accused Michael Jackson of sexually molesting him. The boy said that Jackson had molested him repeatedly over a five-month period. He also said that Jackson bathed with him, gave him gifts, and shared a bed with him. Later, Jackson had to pay approximately $25 million to settle a civil suit.
Image: rollingstone.com
30. Michael Jackson & His Baby Stunt
In November 2002, Jackson had to face the ire of the media after he dangled his youngest son, Prince Michael II, over a fourth story balcony in Berlin in front of hundreds of fans. Later, he apologized over his act, saying-
I got caught up in the excitement of the moment. I would never intentionally endanger the lives of my children."
Video: YouTube
31. His burial was delayed because…
Michael Jackson's burial was delayed due to wrangling between Michael Jackson's sister, Janet Jackson, and his estate. Reportedly, Janet put up the $49,000 deposit at Forest Lawn to secure a spot for Michael but refused to let the funeral take place until the money was repaid.
32. Top-Earning dead celebrity
On October 31, 2018, Forbes named Michael Jackson number one on its top-earning dead celebrities list, with an estimated $400 million in earnings.
33. He was forced to wear wigs
Well! We all admire his flowing locks, but very few would know that Jackson was secretly bald. During the filming of a Pepsi commercial, his face and scalp got accidentally burnt, leaving him with sparse hairs, which was also revealed in his autopsy report. After the incident, Michael Jackson was forced to wear a wig.
GIF: pinimg.com
34. Michael Jackson and his shrinking waist
In 2012, Michael Bush (Michael Jackson's costume designer of 26 years) revealed that Jackson had a tiny 28-inch waist that would shrink by an inch during strenuous dance routines. Michael Bush revealed the fact in his book – The King of Style: Dressing Michael Jackson.
GIF: imgur.com
35. The King of Pop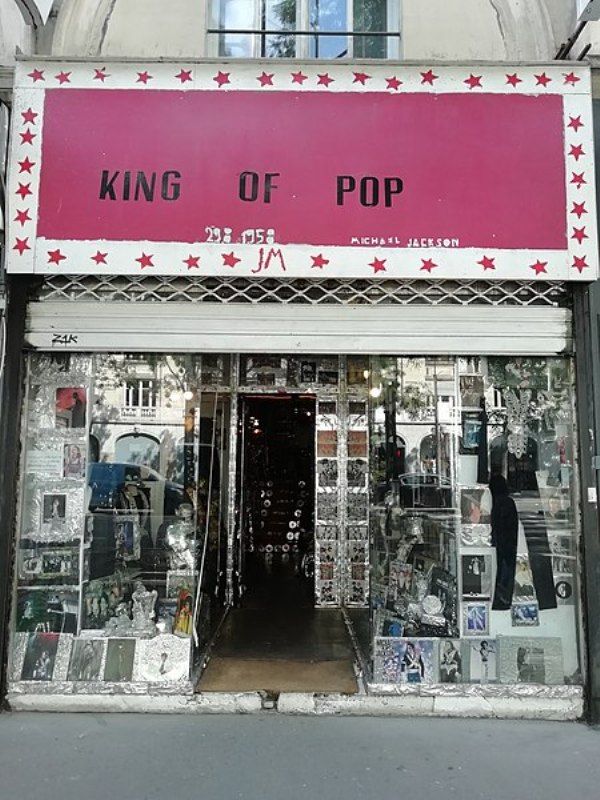 Michael Jackson's title as the "King of Pop" was given to him by actress Elizabeth Taylor.
Image: Wikimedia
36. Unmatched Record Sales
With over 350 million albums sold worldwide, Michael Jackson remains one of the best-selling artists of all time.
37. Neverland Ranch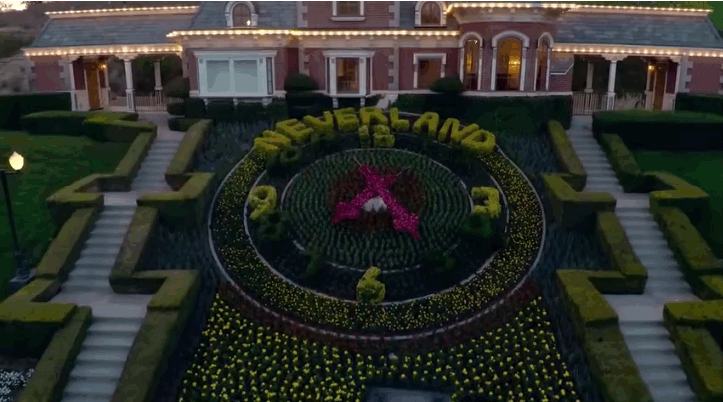 Michael Jackson's famous residence, named Neverland Ranch, was inspired by J.M. Barrie's fictional land in "Peter Pan."
GIF: BuzzFeed
38. Eight Grammy Awards in one night
In 1984, Michael Jackson won eight Grammy Awards in a single night, breaking the previous record.
39. Humanitarian Efforts
Jackson's philanthropy extended to various causes, including supporting organizations like UNICEF and Heal the World Foundation.
40. Never Took Dance Lessons
Surprisingly, Michael Jackson never took professional dance lessons; his dance skills were self-taught.
41. Famous Glove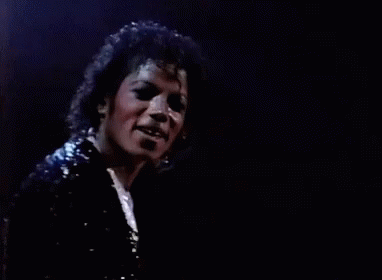 The white rhinestone glove that became synonymous with Michael Jackson's style was designed by costume designer Ted Shell.
GIF: Tenor
42. Highest-Paid Entertainer
In 1989, Michael Jackson became the highest-paid entertainer in a single year, earning $125 million.
43. Most extensive music video release ever
The music video for the song "Black or White" premiered simultaneously in 27 countries, making it the most extensive music video release ever.
44. Influenced by Charlie Chaplin
Jackson often cited silent film star Charlie Chaplin as one of his biggest inspirations.
45. Glove auctioned for millions
One of Michael Jackson's iconic gloves was auctioned for $350,000, highlighting his enduring influence and collectibility.
46. Elephant Man's Skeleton
Jackson purchased the remains of Joseph Merrick, also known as the Elephant Man, and considered him a symbol of the mistreated and misunderstood.
47. Final Studio Album
"Invincible," released in 2001, was Jackson's final studio album and featured collaborations with renowned artists such as Carlos Santana and Notorious B.I.G.
48. Jackson's Pet Chimp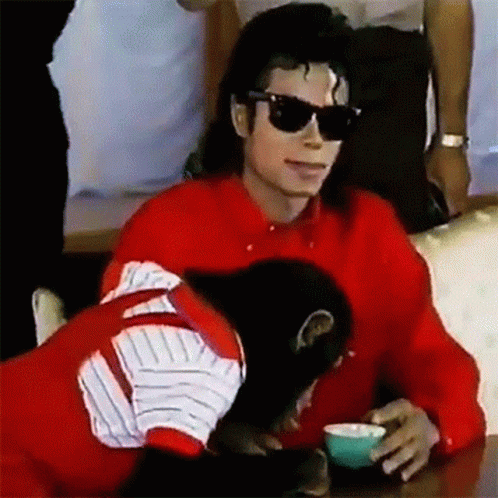 Jackson's pet chimpanzee, Bubbles, gained international fame and even accompanied him on tours.
GIF: Tenor
49. Star on the Hollywood Walk of Fame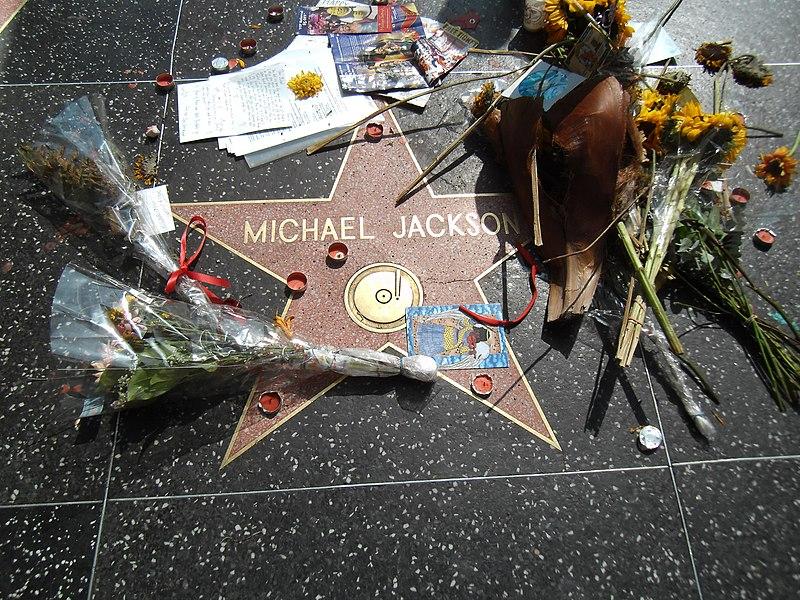 Jackson was honored with a star on the Hollywood Walk of Fame in 1984.
Image: Wikimedia
50. Jackson's Favorite Cartoon Character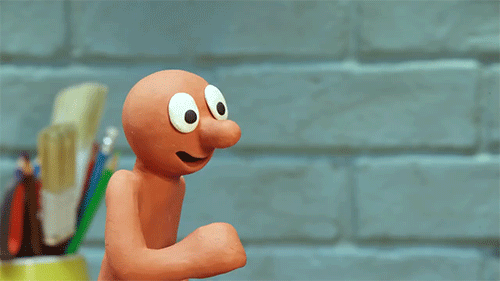 Michael Jackson's favorite cartoon character was Morph, a claymation character from the children's show "Take Hart."
GIF: Gifer
51. Inspiration from Fred Astaire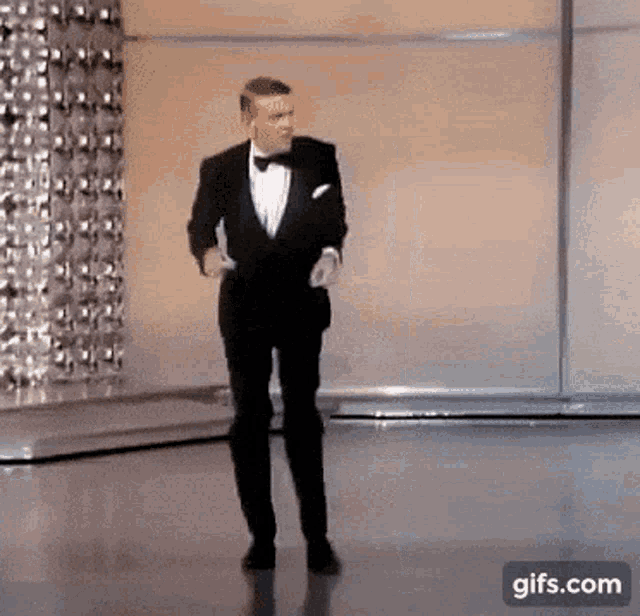 Jackson drew inspiration from legendary dancer Fred Astaire and often emulated his moves in his performances.
GIF: Tenor
52. Inspirational Books
Michael Jackson's favorite books included "The Old Man and the Sea" by Ernest Hemingway and "The Giving Tree" by Shel Silverstein.
53. FBI File
The FBI maintained a file on Michael Jackson due to extortion attempts and false accusations made against him.
54. Immortalized in Madame Tussauds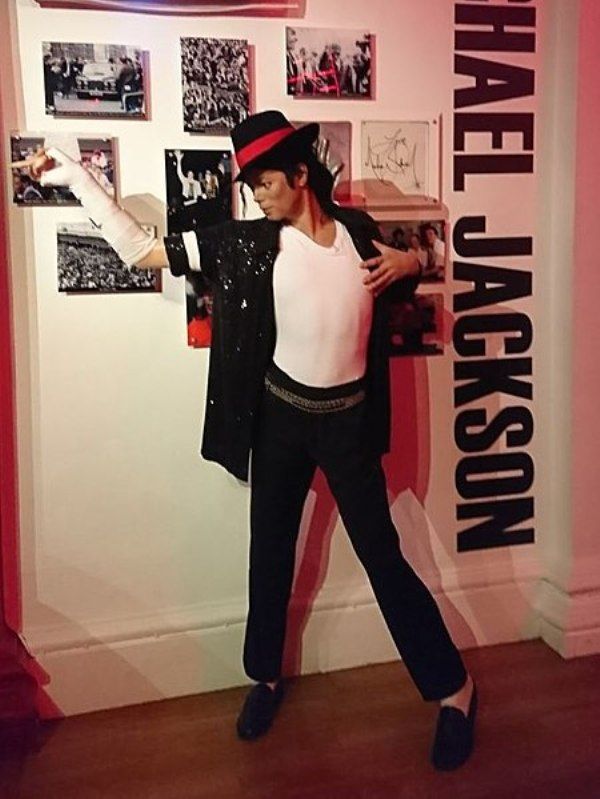 Michael Jackson has multiple wax figures in Madame Tussauds museums around the world, a testament to his enduring popularity and cultural significance.
Image: Wikimedia