Everyone knows that the minions from Despicable Me are quite a chirpy troupe looking like a cylinder, witty creatures. They are of various shapes and sizes, although, overall, they are quite petite and yellow in color. However, they can be differentiated on the basis of some of the unique traits like the number of eyes and the shape of the pupils, their height and roundness, and their height, hair, and garments. Speaking of their nature, they are quite an impulsive lot and have nil self-control. However, what makes them super adorable is their childlike innocence along with their iconic corny glasses and blue jumpers. They are quite relatable and intriguing to the spectators.
There is no doubt that rather sometimes they can be quite annoying but god knows how they are entertaining at the same point as they have quite a strange disposition with other objects, creatures, or animals. If you are super intrigued right now to more about these tiny little creatures, hold onto our list of 26 Facts About Minions That'll Make You Go Bananas!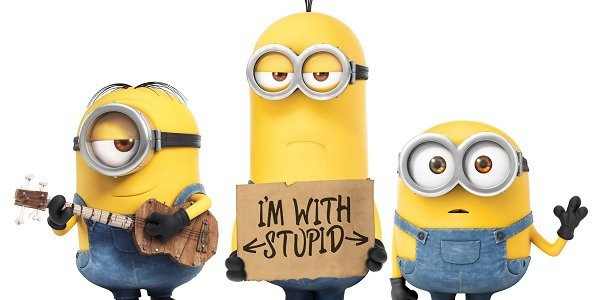 Image: Flickr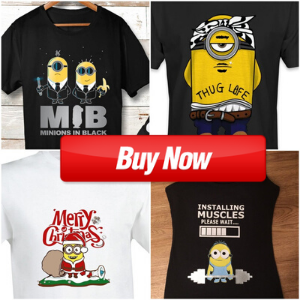 1. There's One Man Behind All The Minion Voices
Wonder who has voiced these innumerable minions? It is the French animator, Pierre Coffin, who is responsible for giving a voice to all the minions!
Source: theguardian.com, Gif: Giphy
2. It's Not All Gibberish, After All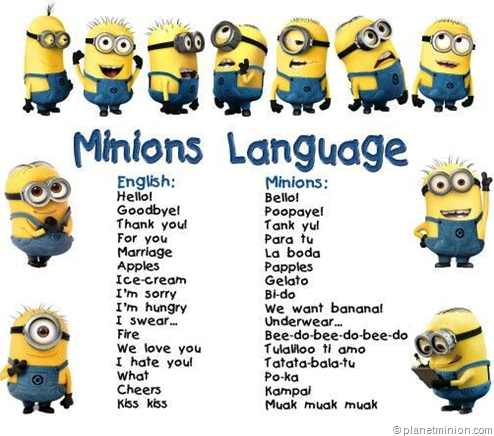 If you observe, their vocab and speaking skills are really quite elementary. Wonder what their language is called? (Yes it has a name!), well, it is called Minionese. It was just created for the movie Despicable Me. The language is a combination of different words from various other languages. It includes French, English (such as "bapples" which is essentially "apples" but with a "b"), Italian, and Spanish (words like "para tú" which approximately implies "for you" and "la boda" which indicates "marriage") with a dash of Korean (such as "hana, deul, set" which suggests "one, two, three") and Russian tossed in. Some of the words they use are actually just the names of different foods. (But their favorite Banana is still the same.)
Source: theguardian.com
3. All the Minions are Male
You might have thought the minions to be both males and females due to their dressing style, but the fact is that there are no female minions and all are in fact males. They are crazy and so cross-dressing is one of their favorite things to do. (just like they love to sing)
Source: theguardian.com
4. Minions Can Survive in Outer Space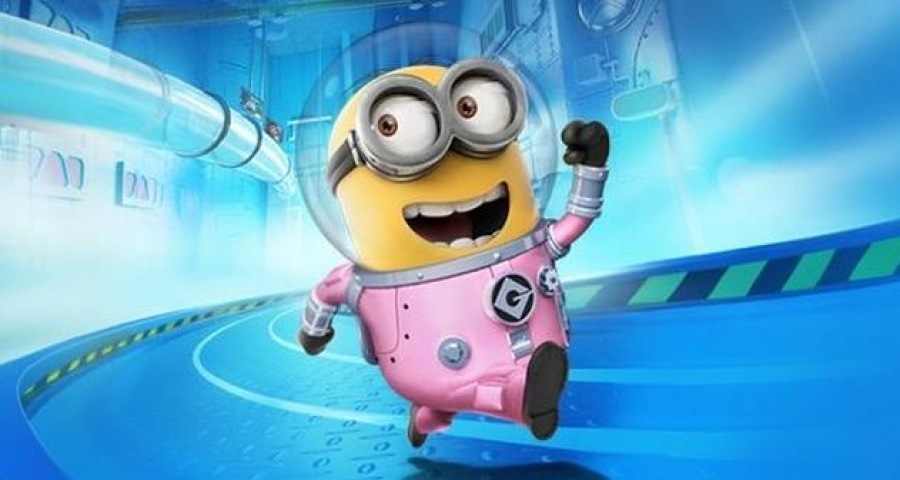 Minions have several extra physiological features like when with a crack and a shake, they can imitate the features of glow sticks for their ventures in the dark, such as moving through air-conditioning channels. They can also sustain without air and endure extreme environmental conditions like freezing to death, as one of them is noticed in outer space without oxygen in "Despicable Me". Minions nearly appear to be practically invulnerable in the movies. They get crushed, flinched, abandoned and they still appear as unhurt. One minion even lasted in the outer space after becoming drenched with an anti-gravity serum that made him glide into space!
Source: theguardian.com
5. Evil Minions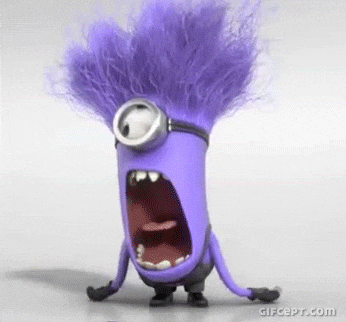 Just like everyone else, the Minions have a bad side to them too. It is similar to the movie Gremlins.  How they turn into something monstrous, you ask? Well, it is a magical serum that makes them evil (and they will eat anything in their way). There's a very interesting story behind the inspiration for the creatures. It was inspired by the Tweety bird who drinks the potion and turns into a beast. The minions are turned to be indestructible. They are resistant against weapons like flamethrowers, rifles, hatchets, and clandestine police cars and are also able to endure the explosions even if they swallow a bomb. They gulp down and destroy absolutely everything that comes in their way. They have another great magical power and that is to heal and repair themselves. That is something that makes them totally indestructible.
Source: theguardian.com, Gif: Giphy
6. They've Turned Out to be Mascots
Guess who is the official mascot of the Illumination Entertainment? It is the minions! It is only after the movie Despicable Me became a huge box office hit that the animated film production company has selected the minions to be their mascot. Not only that, their quotes are a big-time hit and one of the most trending internet memes. Additionally, they have been accredited by companies such as McDonald's, Hasbro, and General Mills.
Source: theguardian.com
7. List of Their Favourite Fruits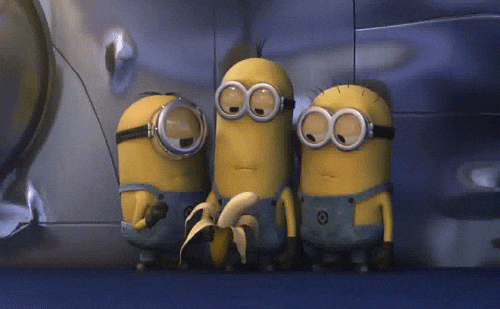 Climbing down the ladder, banana is the favorite fruit of minions followed by apples and papaya.  Besides, minions love banana so much that they speak the word constantly and not only that, they also pronounce the word correctly! Because of so many features, they even made a song about a banana. They just love to experiment with different things. What else they like is potato as you might have heard them speaking about it on several occasions. In addition to this, they also like to draw and awkwardly enough, love spitting, frog legs, bunnies, and building things.
Source: theguardian.com, Gif: Giphy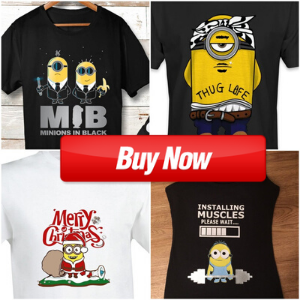 8. Don't Leave Them Unanswered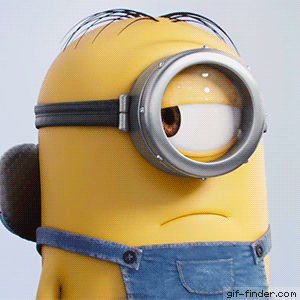 Call them stubborn, but if you don't reply to something they have asked they will just stand there looking right through your soul and wait for you to answer the question. So.. you better have answers to all their questions.
Source: theguardian.com, Gif: Giphy
9. They Only Have Three Fingers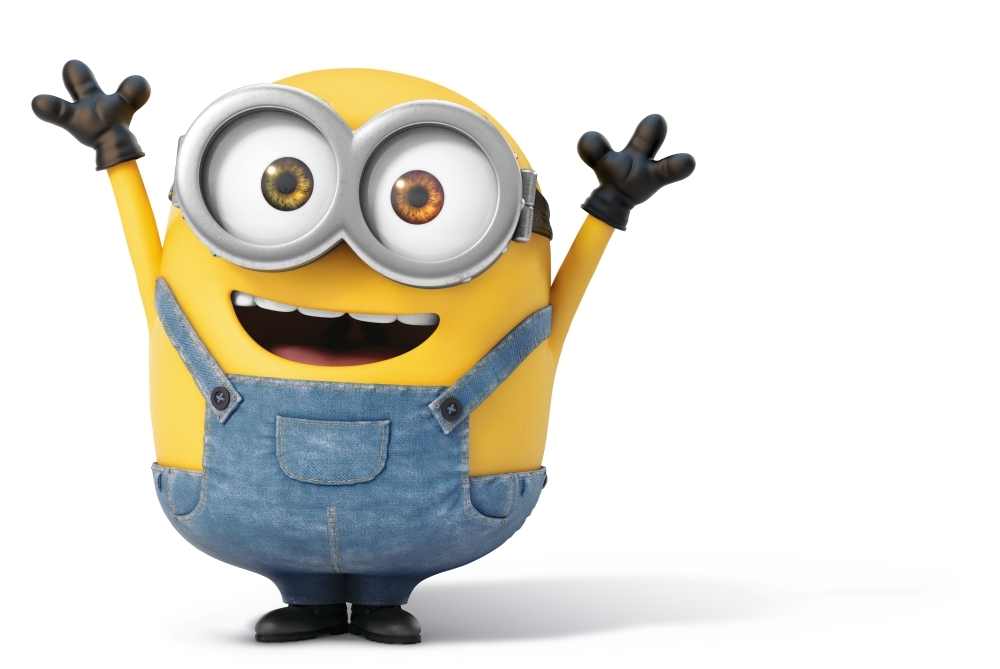 Interestingly, they only have three fingers. It like what we usually see on aliens. What is surprising is the fact that they still love to build and to help Gru with whatever he plans on building. However, don't ask them to count on their fingers because they would not be able to go beyond six.
Source: theguardian.com
10. Too Many Minions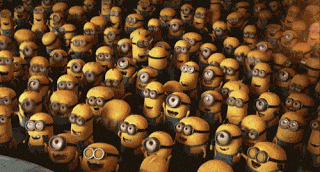 Can you just imagine a family of 899 people living together? Well, minions can! The total number of minions is 899. How surprising is that! Fortunately, the minions don't often get into a quarrel with each other and instead have fun in each other's company. The voice behind all the 899 minions is Pierre- Louis Padang Coffin, who is a French animator and director and who also directed Despicable Me along with Chris Renaud. In the sequel of Despicable Me, called the Despicable Me 2, the theatrical poster portrays 10,400 minions together. The interesting part is that there can only be 48 possible combinations of their height and built ( i.e. short, medium and tall; chubby and thin), hair (tall buzz-cut, short buzz-cut, sprout, combed, spread out, bald), and eyes (one or two). The one-eyed minions are always almost medium to short, however, once a tall one-eyed minion appeared during the promotions.
Source: theguardian.com, Gif: Giphy
11. How The Minions Came Into Existence
There's a story behind the creation of minions. Minions came into being to enhance the image of Gru and to make him more amiable, said the directors of Despicable Me franchise. At first, the plan was to make them appear large and orc-like, but during the later stages, they kept on getting smaller and smaller in height till what they are now. The inspiration behind the minions were Jawas in the "Star Wars" franchise and Oompa Loompas in Willy Wonka.
Source: theguardian.com
12. How Are They Actually Conceived?
In the real-life, the minions are crafted by the art director of Despicable Me series, Eric Guillon. But as shown in the movie, the story behind minion's creation goes like this…They were conceived by human beings by means of a ray gun that transforms human beings into minions. It was seen it the movie "Despicable Me: Minion Mayhem" at Universal Studios. However, alternatively, a short movie suggested that they were formed of a single-stranded mutated DNA. How the minions conceive themselves is still a mystery. In fact, we do not even know if they have any sexual orientation or not.
Source: theguardian.com
13. Not Too Many Hairstyles
Although there are thousands of minions, there are only seven notable minions in the movie and also mentioned by Gru. They are Dave, Stuart, Kevin, Jerry, Tim, Mark, and Phil. In the movie, these seven had only five varieties of hairstyles, that is, tall buzz-cut, short buzz-cut, sprout, combed, spread out, or bald. Each minion has a hairstyle out of these five. Tall minions almost have the same kind of haircut and that is the sprout cut.
Source: theguardian.com
14. Their Sense of Humor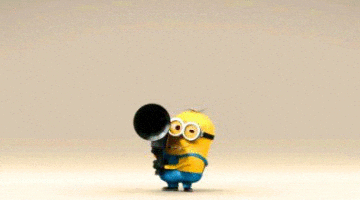 The minions are known for their awkward disposition and a strange sense of humor so much so that it has quite become their trademark. They are kind of childish and silly in their behavior. They find even the mediocre things quite hilarious like laughing at the sounds of bubbles in a water filter, getting their butts xeroxed in a xerox machine or finding words such as bottom or butt extremely entertaining. As a matter of fact, they find anything related to butts extremely amusing.
Source: theguardian.com, Gif: Giphy
15. Crooked Teeth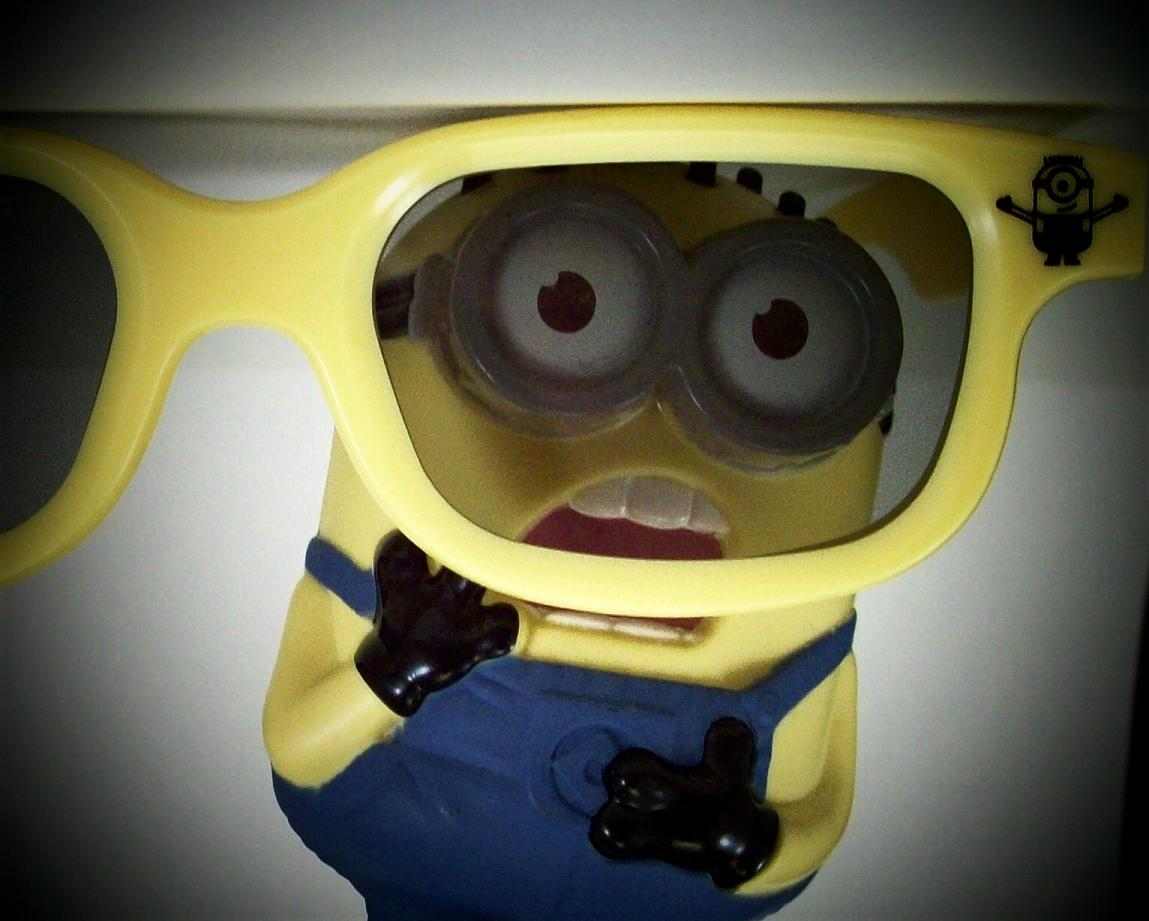 If you give it a deep look, you will find that the teeth of the minions vary in Despicable Me, and Despicable Me 2. The Minions' teeth are somewhat crooked in the first part, while in Despicable Me 2, they are aligned.
Source: theguardian.com
16. Originally Giants
The Minions were basically envisioned as humongous "Orc-like brutes", but as time passed, time they got smaller and smaller in an attempt to make their boss Gru look more compassionate in front of the audience. "The easy way [to do that] was to actually have him surrounded by incompetence," Coffin stated about the yellow creatures.
Source: theguardian.com, Gif: Giphy
17. Bob's Heterochromia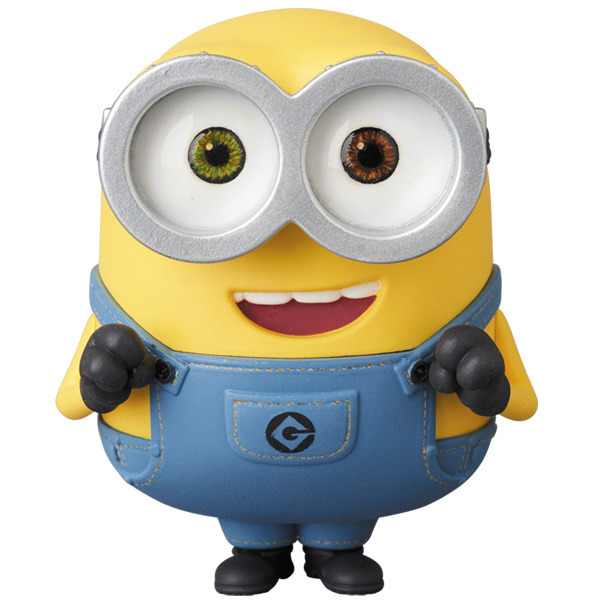 Bob, one of the minions, has a medical condition called heterochromia iridium that makes his eyes two different colors. Actors such as David Bowie, Kate Bosworth, and Mila Kunis have a similar condition and so there is no need to worry. He is in a good company.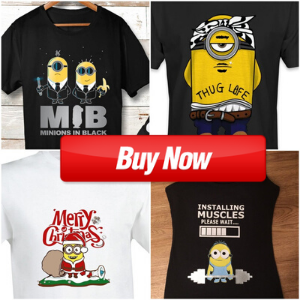 Source: theguardian.com, Gif: Giphy
18. Orientation Day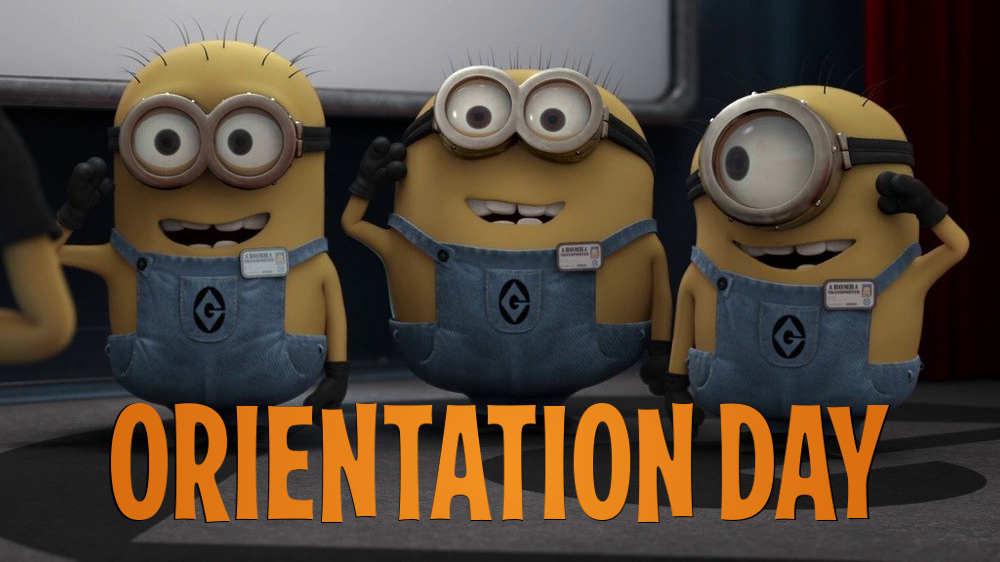 The short film, 'Orientation Day' insinuates that the Minions were generated from a sole strand of mutated DNA that modified them into one-celled bodies.
Source: theguardian.com
19. Gaining Profits
The Despicable Me films have earned more than $1.4 billion at the global box office. The 2013's sequel, Despicable Me 2, was the third-highest-grossing flick of that year following the list after Frozen and Iron Man 3.
Source: theguardian.com
20. Most Viewed on Youtube
After their worldwide fame on the big screen, they have been a big sensation on the internet too. The most-watched minion video on youtube is a 'best of' compilation that has 58.2 million views on Youtube plays. Following it is a minion performance of 'banana' to the tunes of 'Barbara Ann' by Beach Boys hitting a 58.1 million mark for the 14-minute long video.
Source: theguardian.com, Gif: Giphy
21. Films Featuring Minions
The minions have been featured in seven films in total till now. They are Orientation Day, Home Makeover, Brady & Gary, Minion Mayhem 3D, Training Wheels, Puppy, Panic in the Mailroom. It's proof of how cherished they really are!
Source: theguardian.com
22. Their Love for Singing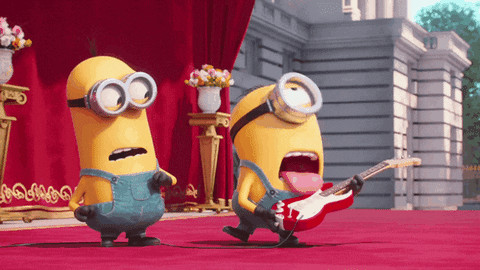 The minions, beyond all the abnormal things that they love, love to sing too. They have sung covers of 'I Swear', 'YMCA' and 'Barbara Ann' across the movies. Youtube is exploding with the covers of the songs like 'All About That Bass' 'Uptown Funk' and 'Let It Go' made by the minion fans.
Source: theguardian.com, Gif: Giphy
23. Minion Merchandise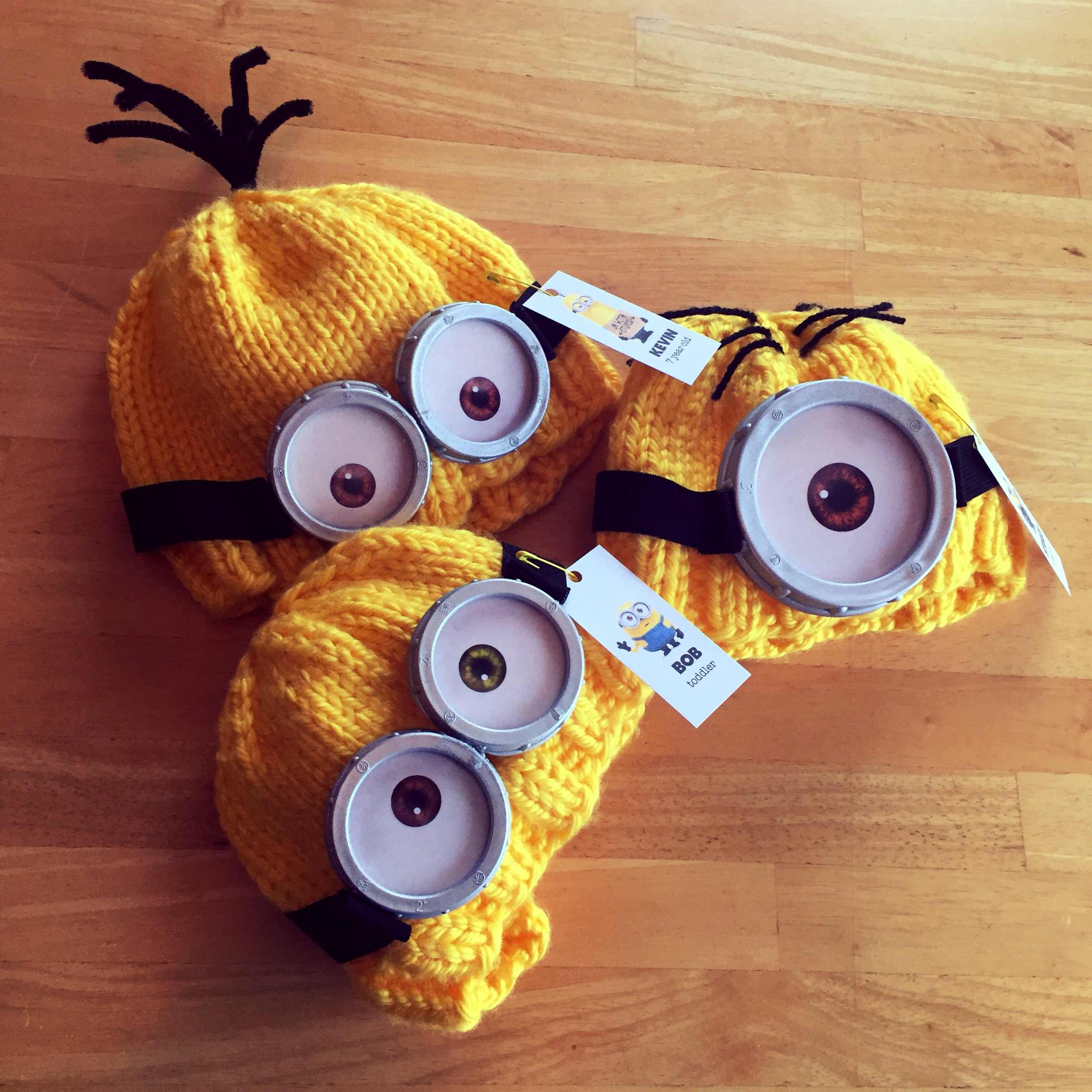 Because of the immense popularity, the Despicable Me merchandise has boomed so much that it is a fruitful enterprise in itself. Among all the other stuff, the most popular is a Fart Blaster gun and their trademark goggles.
Source: theguardian.com
24. One-Eyed Minions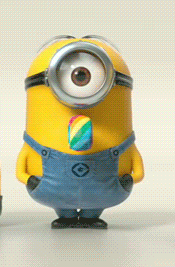 Minions come in many shapes and sizes and they are both one and two-eyed. However, the one-eyed minion is barely tall. They are mostly short to medium.
Source: theguardian.com, Gif: Giphy
25. They're Quite Old
Coffin explained that the minions developed their eclectic language based on the fact that they're an ancient and prehistoric race that has served various masters from around the world for centuries.
Source: theguardian.com
26. Phone Recording
Here is the most interesting fact of all and you can even try it yourself! After the release of Despicable Me 2, you could call on the number that Lucy gives to Gru and what you will hear is a recording of Kristin Wig's voice, the voiceover of Lucy in the movie.
Source: theguardian.com