Pablo Ruiz Picasso, the name of one of the most dominant and influential artists in the 20th century. Pablo Picasso was the polymath and highly revered and respected artist in the World. Born in Spain, Picasso spent most of his life in France. Co-founding the Cubism in the early 20th century, Picasso became the well-known name in modern art, with the most distinct style and eye for artistic creation. Showing his talent since childhood, Picasso dazzled the world in his first 50 years. To know more, let us read some interesting facts about this great artist, Pablo Picasso.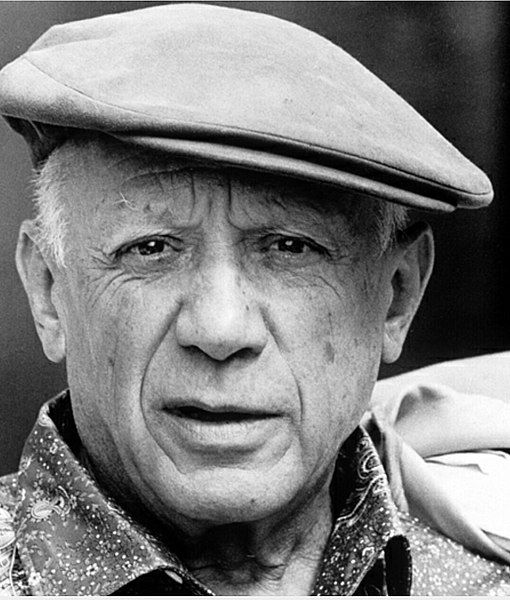 Image: Wikimedia
1. Name Of 23 Words
The original name of this great artist contains 23 words. He was baptized as 'Pablo Diego José Francisco de Paula Juan Nepomuceno María de los Remedios Cipriano de la Santísima Trinidad Martyr Patricio Clito Ruíz y Picasso.'
Source: zet.gallery
2. Considered To Be Born Dead
When he was born, he was considered to be born into stillbirth (the birth of a dead baby) His uncle, who was smoking a big cigar, walked over and blew a smoke ring into the infant's face to revive him. Picasso immediately reacted with "a grimace and a bellow of fury."
Source: factretriever.com
3. His First Word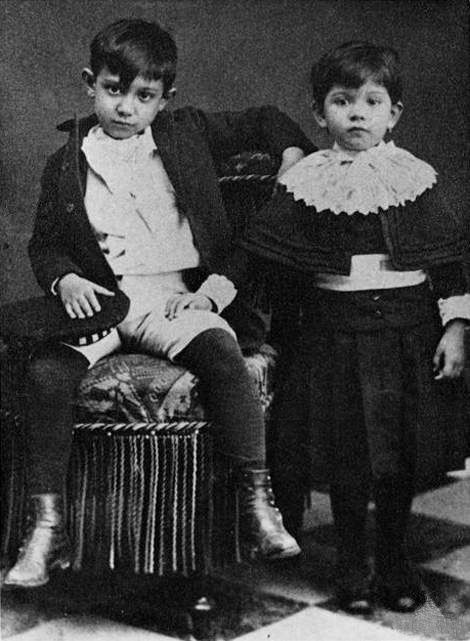 He was born as an artist. The first word of his life was "piz," short of lápiz, the Spanish word for 'pencil.'
Source: pablopicasso.org, Image: Wikipedia
4. Born To Artist Father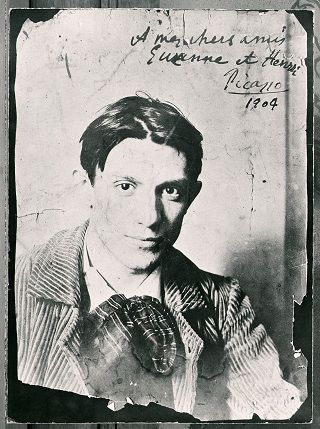 Picasso's father, Don José Ruiz y Blasco, was also an artist. He was a painter, art professor, and museum curator.
Source: justfunfacts.com, Image: prod3.agileticketing.net
5. Embodiment Of Talent
He was not only a painter, but he was also a sculptor, stage designer, ceramicist, playwright, poet, and print writer.
Source: factretriever.com
6. First Painting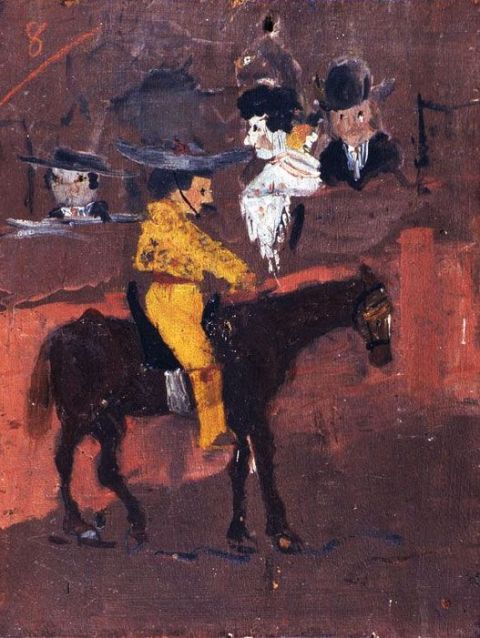 When he was 9 years old, he drew his first painting named, "Le Picador" which depicts an image is of a man riding a horse in a bullfight.
Source: biography.yourdictionary.com, Image: Pablo-Ruiz-Picasso.net.
7. His Father Understood That…
When Picasso was 13 years old, his father gave up painting and understood that his son was already a better painter than him.
Source: biography.yourdictionary.com
8. Disliked Formal Education
At the age of 16, he enrolled at Madrid's Royal Academy of San Fernando. He soon dropped out of it because he did not want to waste his time in formal education.
Source: factretriever.com
9. Born In Spain But Lived In France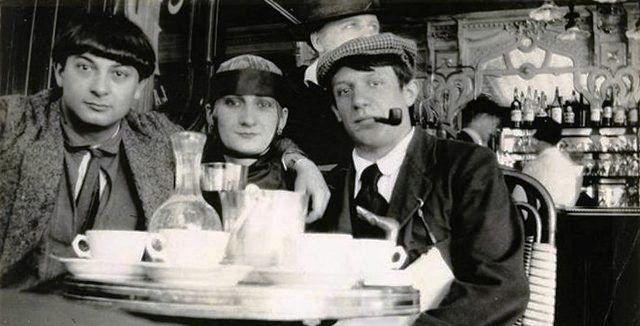 Picasso was born on 25 October 1881 in Malaga, Spain. In the wake of his sister's death in 1885, his family moved to Barcelona. However, he spent most of his life in France.
Source: factretriever.com, Image: theculturetrip.com
10. Brilliant At Study
He was a brilliant student. He was ahead of his classmates who were 5 or 6 years older than him.
Source: pablopicasso.org
11. 150 Francs Per Month
Picasso got his first job by signing his first contract in Paris with art dealer Pere Menach, His monthly salary was 150 francs (about $750 today).
Source: pablopicasso.org
12. Answer To Nazi Officer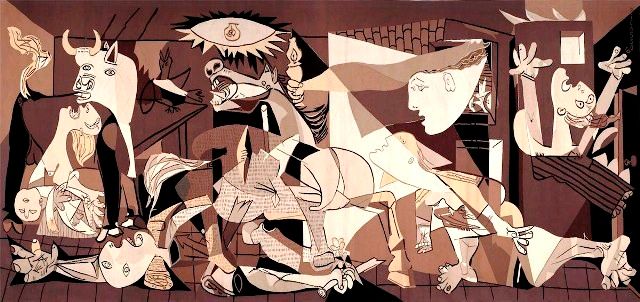 When a Nazi officer saw his work of 'Guernica,' he asked Picasso, "Was you, who did it?" then Picasso responded, "No, you did."
Source: zet.gallery, Image: dallasartnews.com
13. Love For Women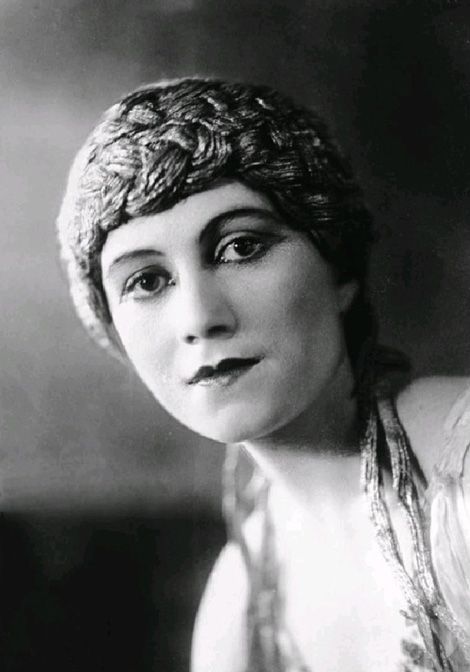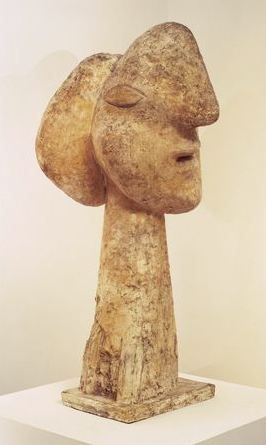 Picasso had been in relationships with many women throughout his life. He married twice and had four children with three women.
Source: zet.gallery, Image: Wikimedia, Image: pablo-ruiz-picasso.net
14. High Respect For Cézanne
Paul Cezanne was a French artist whom Picasso and Matisse were inspired by. Picasso always looked up to Cezanne and always carried a pistol loaded with blanks. He would fire it at people who insulted Cézanne.
Source: factretriever.com
15. Love For Animals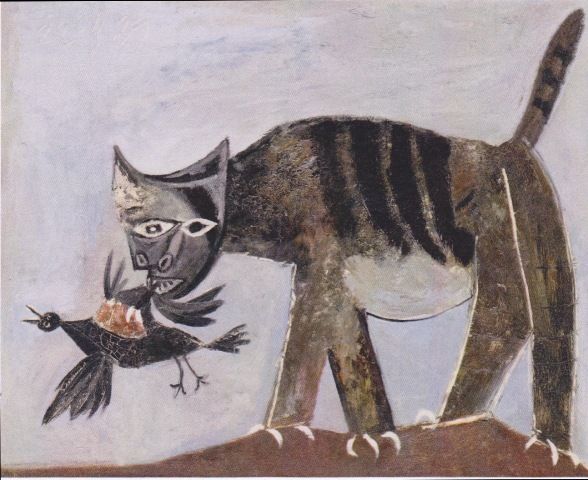 Picasso always loved animals. He had many pets such as a turtle, a mouse, a monkey and several dogs and cats.
Source: zet.gallery, Image: lucindaville.blogspot.com
16. Who Stole Mona Lisa?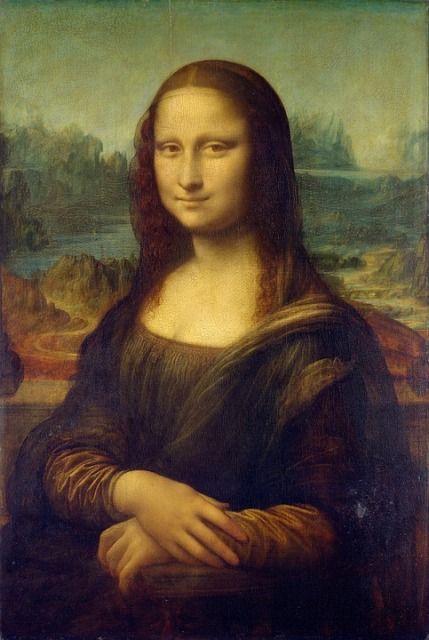 In 2011, when famous painting "Mona Lisa" of Leonardo da Vinci was stolen from the French museum, Louvre, police captured Picasso's friend, the poet, Guillaume Apollinaire who pointed Picasso as a suspect, so the police caught Picasso for questioning. Both were later released because it was not proved.
Source: pablopicasso.org, Image: Pixabay
17. Co-Founder Of Modern Art Movement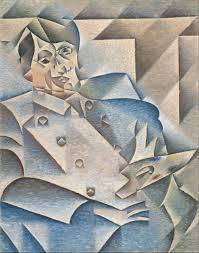 Pablo Picasso and Georges Braque (1882-1963), are considered the inventors of the modern art movement called Cubism. Cubism revolutionized European sculpture and painting and inspired related movements in literature, music, and architecture. However, French art critic Louis Vauxcelles coined the word 'Cubism.'
Source: Wikipedia, Image: Wikimedia
18. Picasso On Products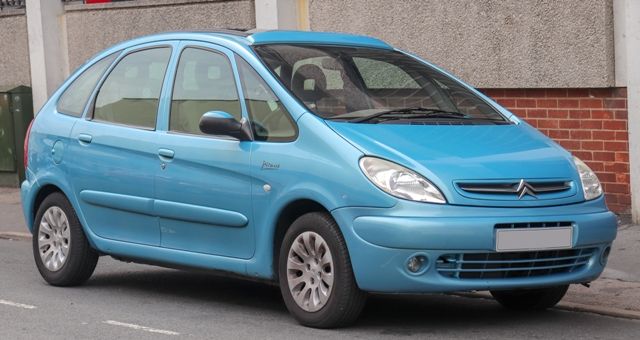 The name of Picasso has been used on several commercial products, such as a perfume (Cognac Hennessy Picasso), car (Citroen Xsara Picasso), and lighters (ST Dupont Picasso). Picasso's heirs continually squabble over intellectual property laws concerning his name.
Source: factretriever.com, Image: Wikimedia
19. Blue And Rose Period Of Picasso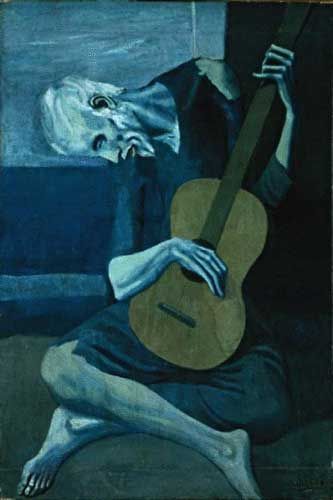 From 1900 to 1904, there was Picasso's blue period when Picasso worked on monochromatic paintings and used only blue or blue-green color. Picasso's Rose Period lasted between 1904 and 1906, in this time period, Picasso used orange and pink colors in his paintings.
Source: facts.net, Image: Flickr, Image: Flickr
20. Picasso's African Period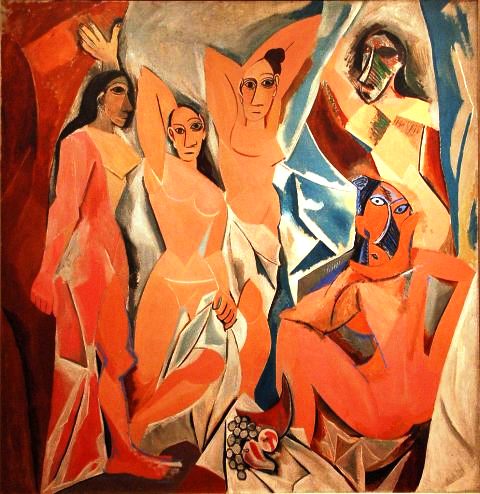 Picasso's African Period is also called 'Black Period' or 'Negro Period' which lasted for three years from 1906 to 1909. The period was strongly influenced by African Sculpture and painting especially traditional African masks. The picture is depicting five nude female prostitutes in a brothel on Carrer d'Avinyó (Avignon Street) in Barcelona. Two figures from the right side are shown with African mask-like features.
Source: Wikipedia, Image: Flickr
21. A Memorable Shirt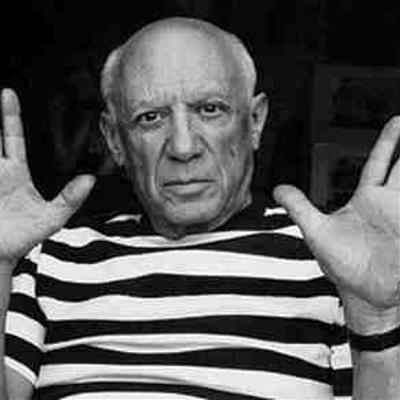 Sometimes he wore an iconic white shirt which was part of the official French Navy uniform and had 21 horizontal blue lines representing each of Napoleon's victory.
Source: zet.gallery, Image: wikiart.org
22. A Thought About Artists
Picasso said, "Good artists copy, Great artists steal."
Source: factretriever.com
23. More Than 100,000 Masterpieces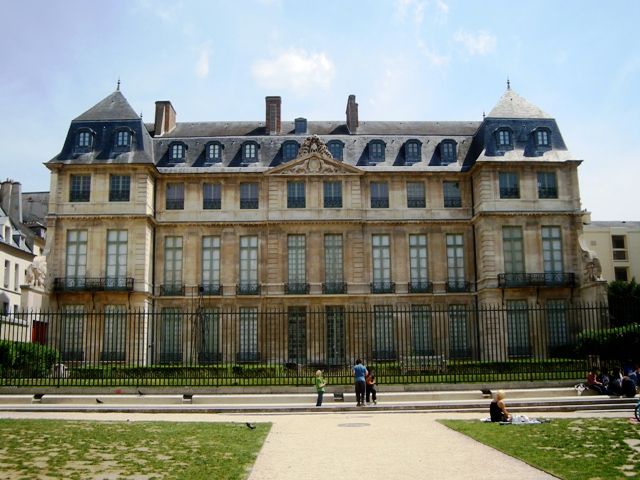 Throughout his life, Picasso rendered about 147,800 pieces, consisting of 13,500 paintings, 100,000 prints and engravings, 34,000 illustrations, and 300 sculptures and ceramics.
Source: pablopicasso.org, Image: Wikipedia
24. He Was Against Nazis And Dictatorship
Actually, Picasso was against all kinds of violence. He did not join the army for any side and country and did not participate in WWI, WWII, and the Spanish Civil War. He always condemned the dictatorship of Francisco Franco of Spain and expressed his anger against Franco's rule in his work, 'The Dream and Lie of Franco (1937).'
Source: Wikipedia
25. Was He Communist?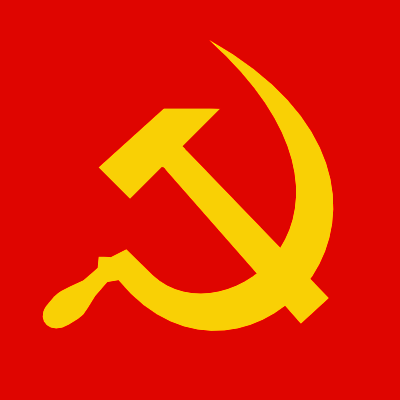 Yes! actually, Picasso was the supporter of the communist form of the government not of the communist dictatorship of Spain. He always condemned all kind of dictatorship. In 1944, when Paris was liberated from the Nazis, he joined the French Communist Party.
Source: nybooks.com, Image: Wikimedia
26. Applied For French Citizenship But Refused
In 1940, he applied for French citizenship but refused on the grounds of his "extremist ideas evolving towards communism." This information was not disclosed until May 2003.
Source: smh.com
27. Prize From The Soviet Government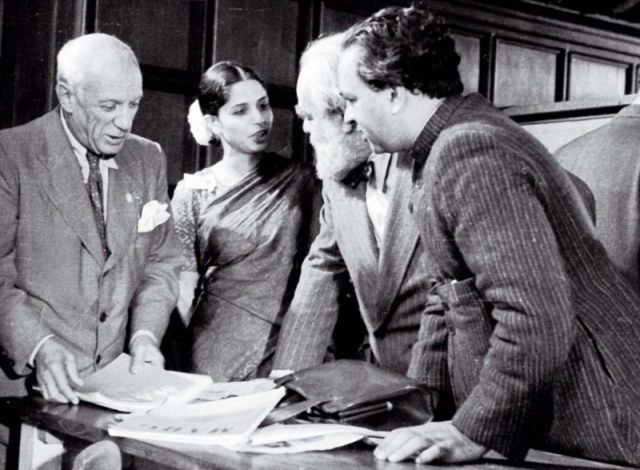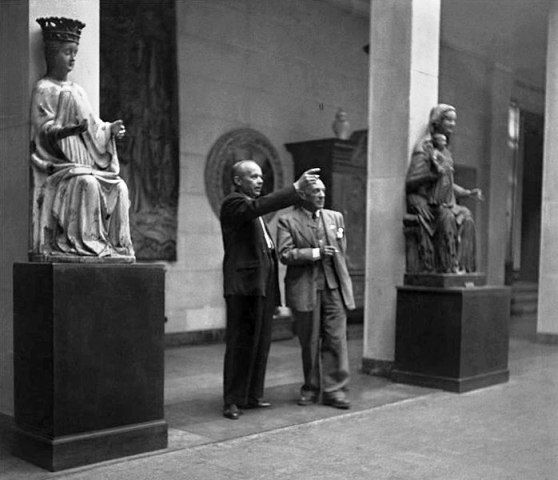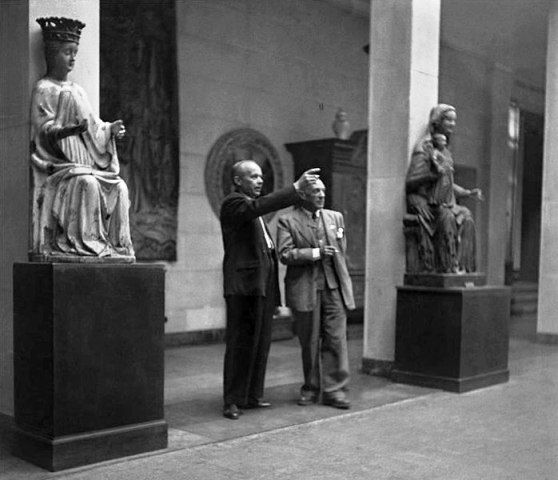 In 1948, Picasso attended the World Congress of Intellectuals in Defense of Peace in Poland and in 1950, he received the Stalin Peace Prize from the Soviet government.
Source: factretriever.com, Image: Wikimedia, Image: Wikimedia
28. Friend Became Enemy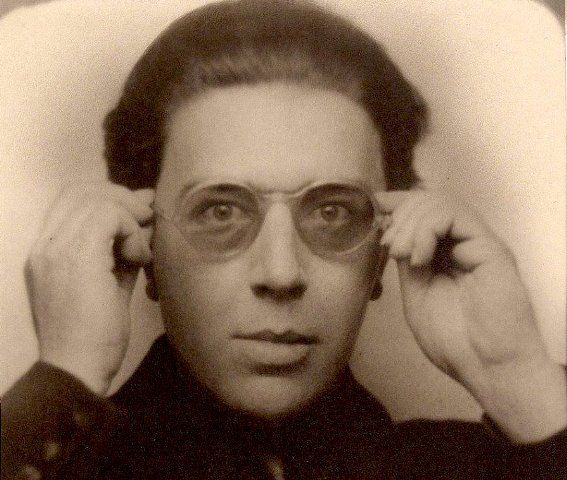 In the late 1940s, his old friend, surrealist poet, and anti-Stalinist, André Breton, ended his friendship with Picasso, as Picasso joined the Communist Party. He refused to shake hands with Picasso and told him: "I don't approve of your joining the Communist Party nor with the stand you have taken concerning the purges of the intellectuals after the Liberation."
Source: Picasso: Creator And Destroyer (Book), Image: theparisreview.org
29. Domination In Art
For about 25 years, Picasso dominated modern European art. His friends always said that he was the greatest artist alive.
Source: Life Magazine
30. His Honor Around The World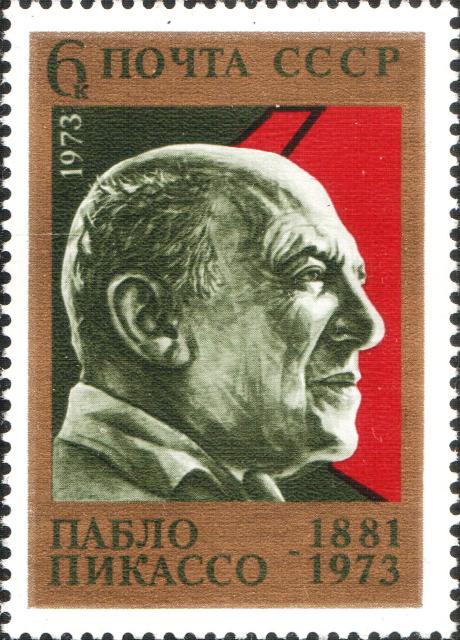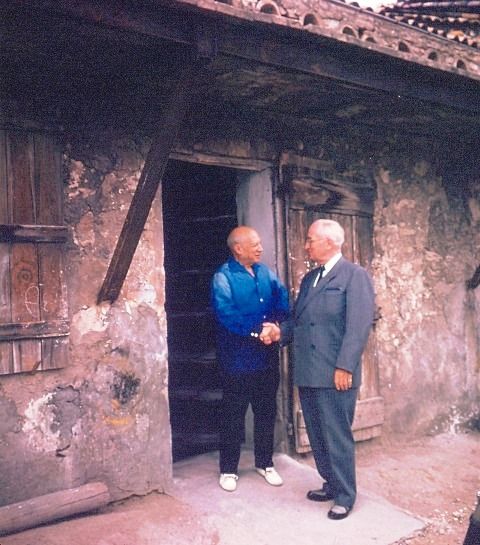 Apart from automobiles, several schools, museums, art galleries, are named after him. In 1961, he was awarded the International Lenin Peace Prize. Former United States President, Harry S. Truman met Picasso in France during his European Tour in 1958.
Source: factretriever.com, Image: Wikimedia, Image: Picryl
31. Who Was Fernande Olivier?
Fernande Olivier (1881–1966) was Picasso's first long-term girlfriend and the subject of many of his "Rose Period" paintings. However, Picasso ended his relationship with her in 1912, leaving her penniless and without any claim to his fortune.
Source: sapergalleries.com
32. Life After Marriage
Picasso married his first wife, ballerina Olga Khokhlova in 1918. His married life went into turbulence that caused separation. However, Picasso did not divorce her so she couldn't receive half of his wealth.
Source: sapergalleries.com
33. Richest Artist At The Time Of Death
Picasso died at the age of 91 on 8 April 1973. At the time of his death, he was the richest artist in the world.
Source: factretriever.com
34. Suicide And Madness After Picasso
Of the six most important women in Picasso's life, two committed suicide and two went mad. Dora Maar was one of them who was Picasso's girlfriend during the 1930s and 1940s. When Picasso left her for another woman, she mentally collapsed and declared, "After Picasso, only God."
Source: factretriever.com
35. One Of The Most Expensive In The World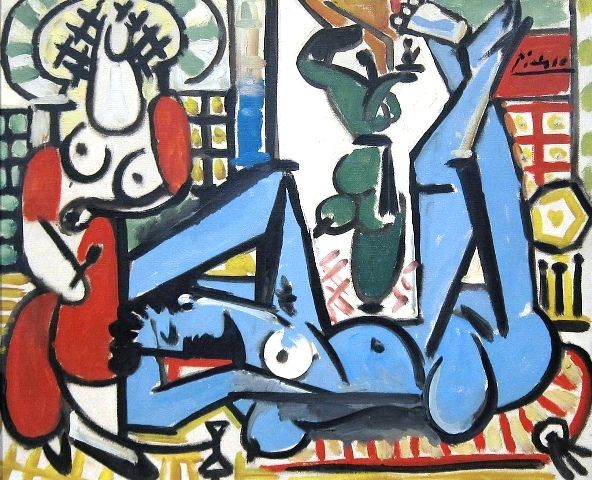 Many paintings made by Picasso rank most expansive in the World. His "Garçon à la pipe" was auctioned for $104 million in May 2004. On 4 May 2010, his another painting "Nude, Green Leaves and Bust" was sold at Christie's for $106.5 million. In May 2015, his other masterpiece "Les Femmes d'Alger" was sold for $179 million.
Source: Wikipedia, Image: Flickr
36. Last Words
His last words were "Drink to me, drink to my health. You know I can't drink any more."
Source: Pablo Picasso: Quotes and Facts (Book)
37. Notable Paintings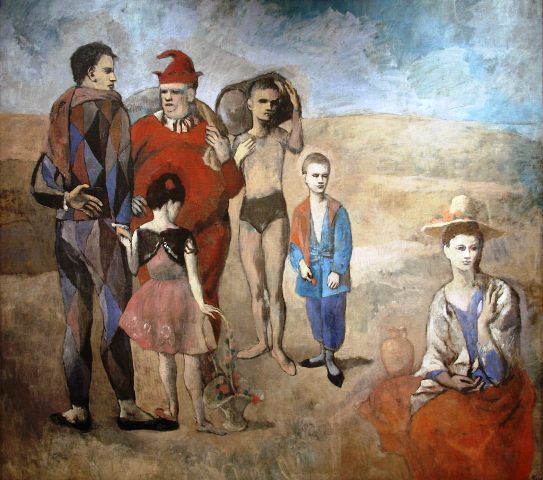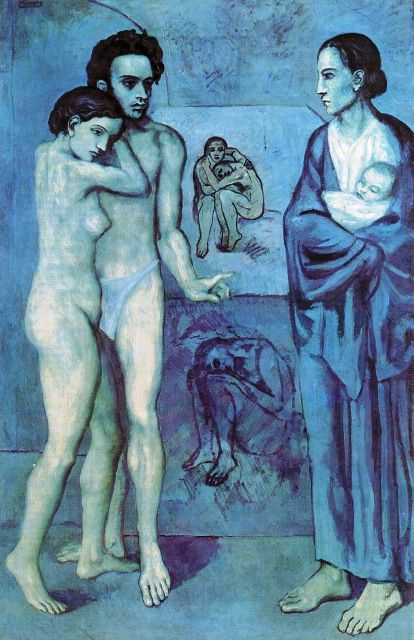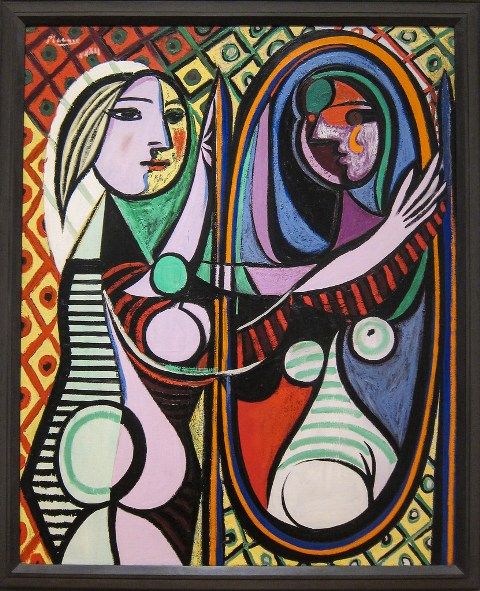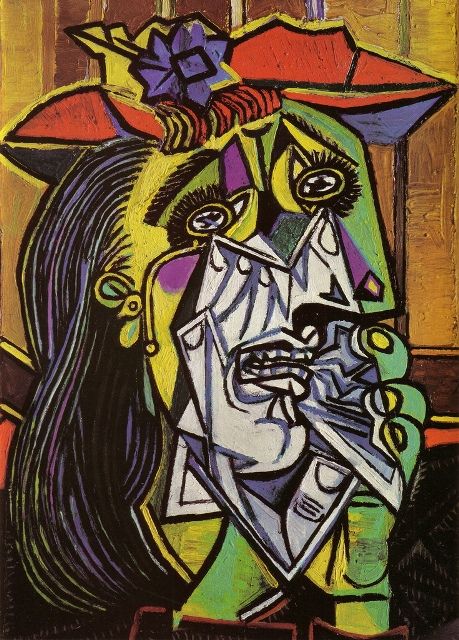 His notable paintings were: Family of Saltimbanques, La Vie (The Life), Portrait of Daniel-Henry Kahnweiler, Girl before a Mirror, Le Rêve (The Dream), The Weeping Woman, and many more.
Source: Wikipedia, Images: Flickr