Islamic calendar's 9th month is known as Ramadan. The word Ramadan means scorching in Arabic. It is an annual religious observance and a month of fasting, which is among the five pillars of Islam. Muslims are exempted from eating or drinking from sunrise to sunset throughout the month. They're also barred from enjoying any worldly pleasures and impurities. Unless a Muslim adult is ill, pregnant, traveling, diabetic or breastfeeding, he can fast from the start of the month to the end. The moon marks the beginning of Ramadan, so, every year, we have a different date for the start of Ramadan. Besides being one of the most pious festivals, Ramadan has many other things worth knowing. Here are some interesting facts about Ramadan: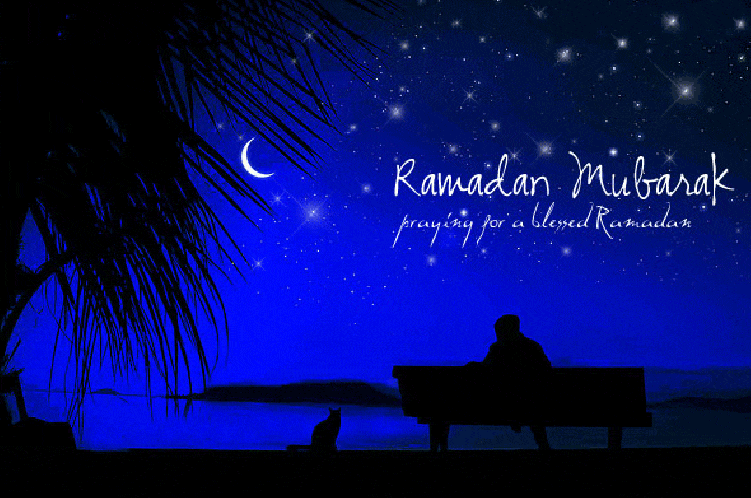 GIF: gifimage.net
1. A Symbol of Unity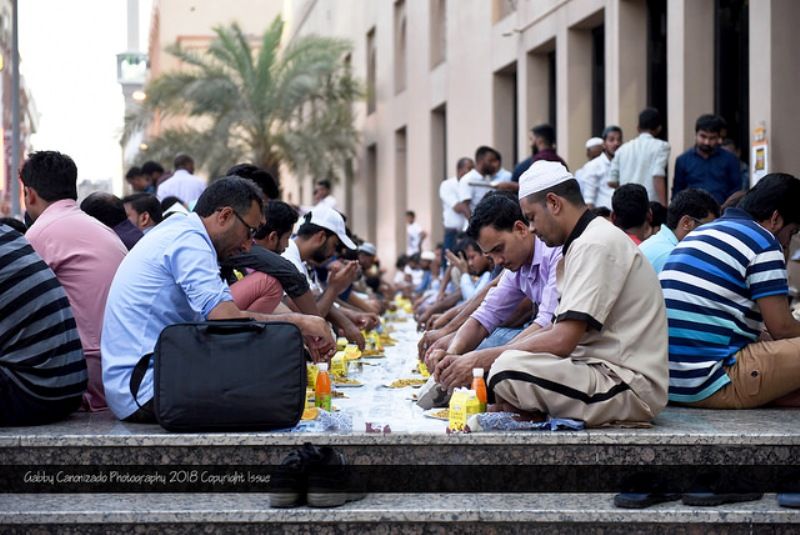 Regardless of their nationality, ethnicity, race or color, Muslims all over the world participate in fasting for an entire month of Ramadan.
Image: Flickr
2. The Fourth-Pillar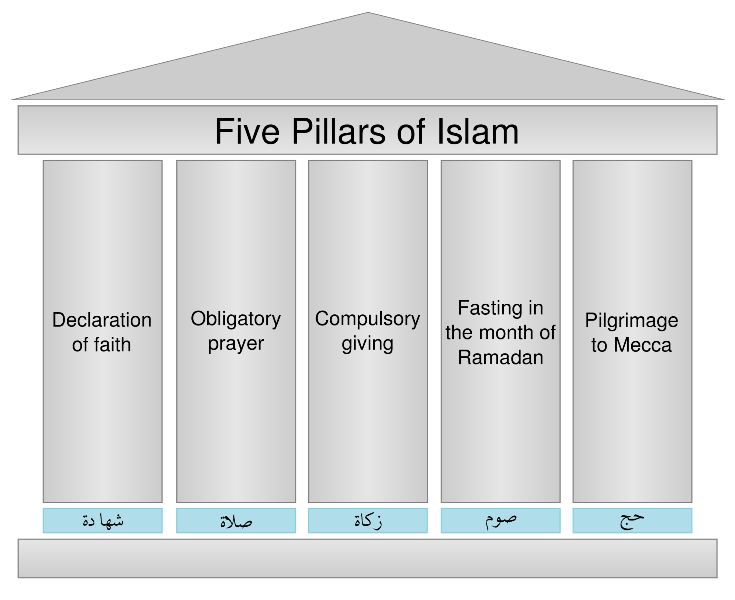 Fasting is the fourth pillar among the five fundamental principles of Islam. Known as Sawm or fasting in the month of Ramadan.
Image: Wikimedia
3. The Revelation of Verses
It is believed that the first verses of the holy book of Islam, the Quran, was revealed during this auspicious month.
Image: Flickr
4. Cleanses Your Mind & Body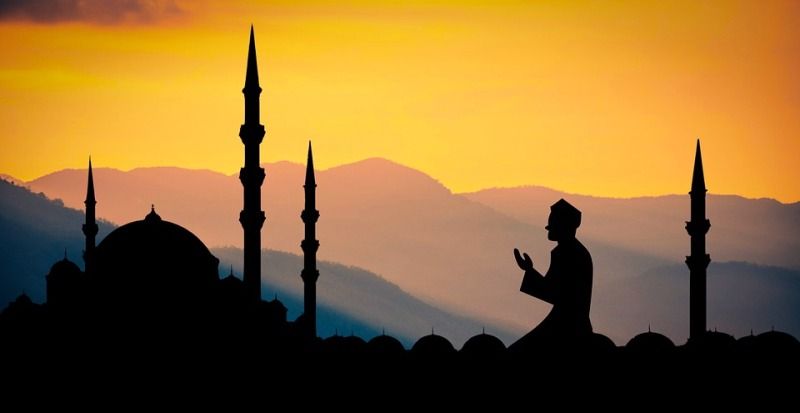 The true purpose of Ramadan is to teach yourself self-control and understand the suffering of the poor. Through fasting, prayers, and charity, one can cleanse their mind and body.
Image: pixabay
5. Keeps on Rotating Throughout The Year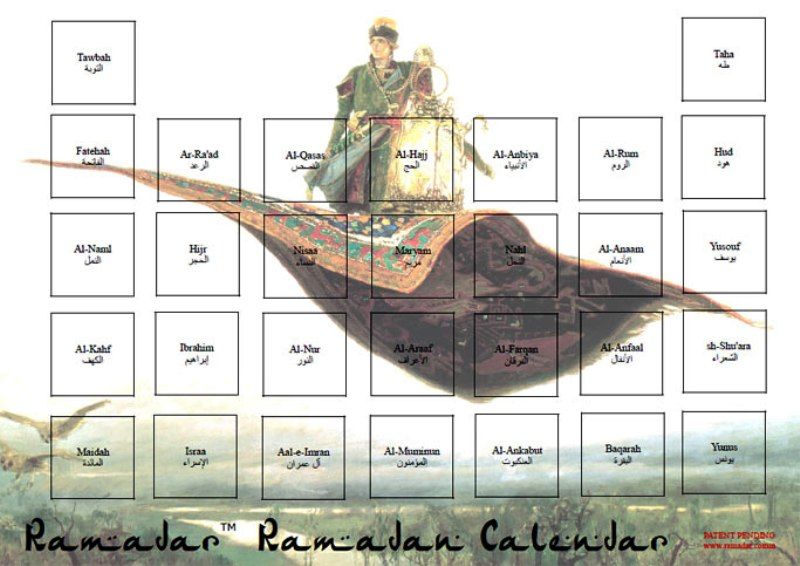 Islam functions on a lunar calendar that doesn't quite line up with the Solar Gregorian Calendar. Since the lunar year is shorter than the solar year, Ramadan begins 11 to 12 days earlier every year. This way, Ramadan keeps on rotating throughout the year.
Image: Wikimedia
6. Burns The Evil Inside You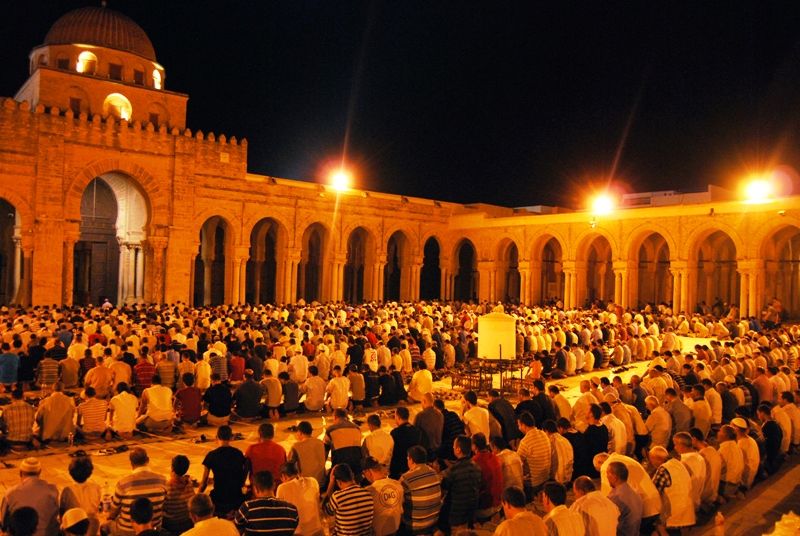 The word 'Ramadan' is derived from the Arabic word Ramidha or Ar-Ramad, which means scorching heat. It can be related to the great heat produced in the stomach due to thirst during Ramadan. It another meaning, it is said that the scorching heat burns away the bad deeds and evil of a fasting person.
Image: Wikimedia
7. Dawn to Sunset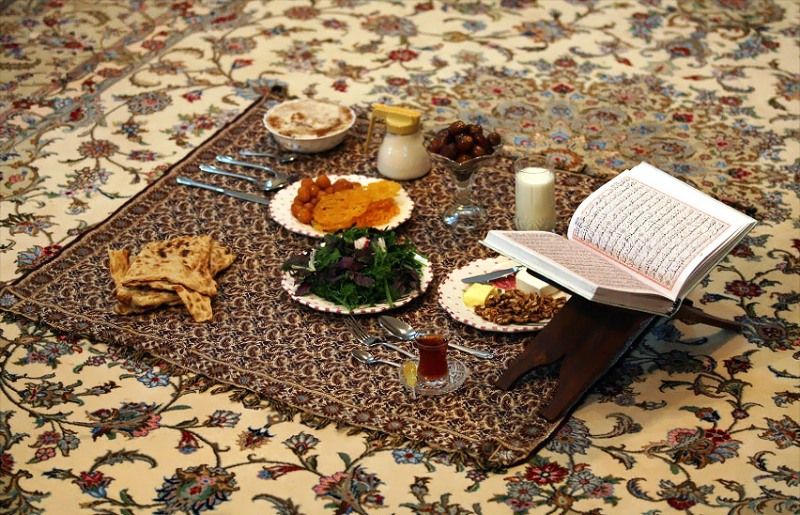 The period of fasting starts from dawn and lasts until sunset. The pre-fast meal before dawn is called 'Sahur.' During sunset, fast is broken with a meal called 'Iftar,' mainly consisting of dates and juices.
Image: Wikimedia
8. The Night of Power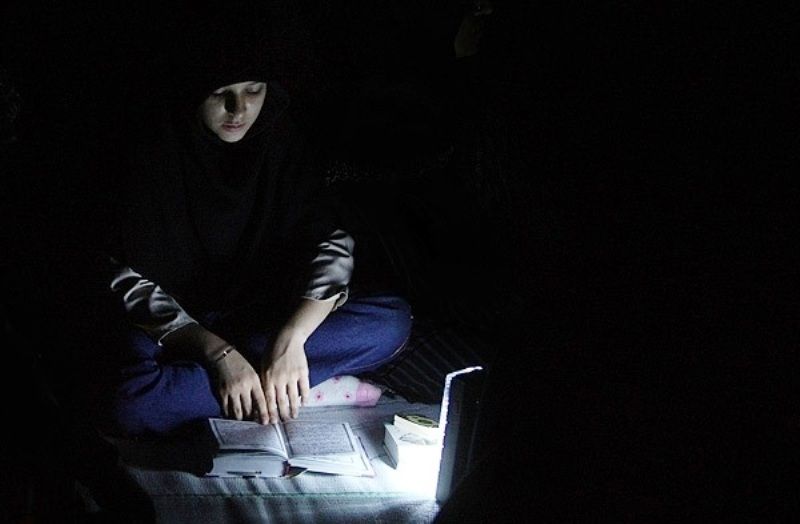 The Night of Power or Laylat-Al-Qadr is believed to be the night when the first verses of the Quran were revealed to Prophet Muhammad from God. The exact date or night is still unknown, so, Muslims are supposed to indulge in extra prayers during the last odd-numbered nights of this month. It is considered to be a very important night, as Muslims believe all their sins will be forgiven.
Image: Wikimedia
9. Keep Yourself Away From All The Ills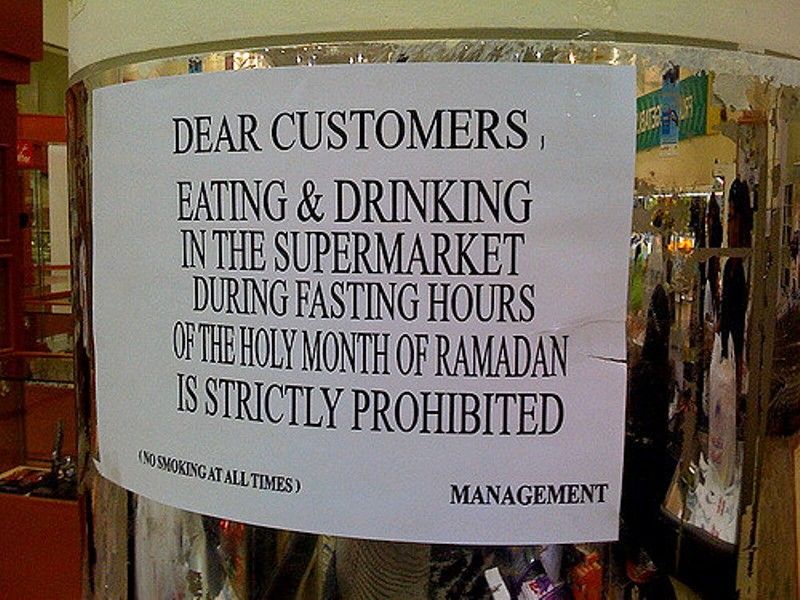 Muslims are not only barred from eating and drinking during Ramadan, but they're also strictly forbidden from speaking ill, smoking, drinking alcohol, fighting or having sex. Less the time spent doing these things, the more time for prayer, reading the Quran, and doing charity.
Image: Flickr
10. The Show Must Go On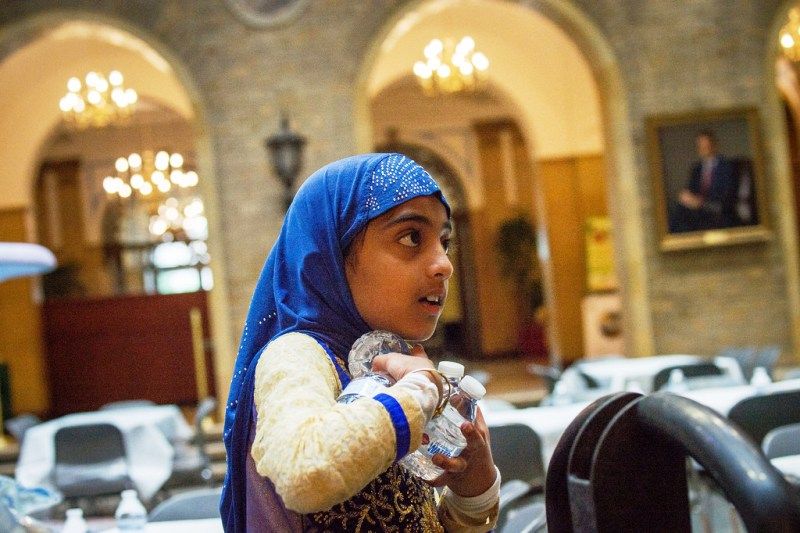 If a person dies during Ramadan, having fasting days left, whoever is in charge of their affairs must continue the fast on their behalf.
Image: Flickr
11. Not For Children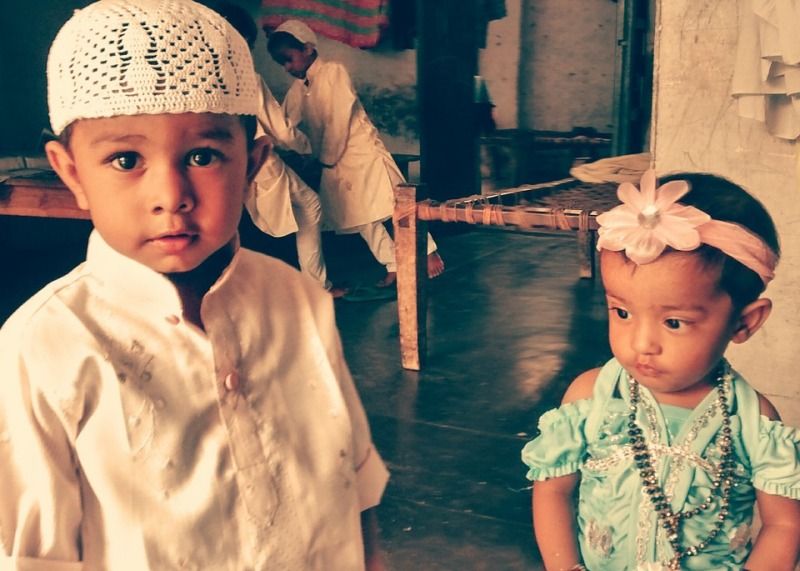 Children aren't required to fast until they reach puberty. If someone falls sick during Ramadan, he or she can make up for the fast after they recover. If someone accidentally eats anything during the fast, their fast is still accepted.
Image: pixabay.com
12. One Ramadan: Many Benefits
Fasting has multiple benefits which have been confirmed by the scientists as well. It detoxifies the body, relaxes the digestive system, resolves inflammatory responses, controls blood sugar, boosts brain and encourages weight loss among many other.
13. Highly Commercialized
Ramadan has become largely commercialized around the world. There are the copious amount of advertisements, lavish buffets, and dinners being offered. City dumps are stretched due to excessive food waste. So much so that, the economy is impacted and the inflation goes high during this month.
Image: Wikimedia
14. The Month of Charity
During this month, the act of doing charity increases among the Muslim folks. Muslims are obligated to perform charity through Sadaqa (voluntary giving) or Zakat (mandatory giving).
15. Special Prayers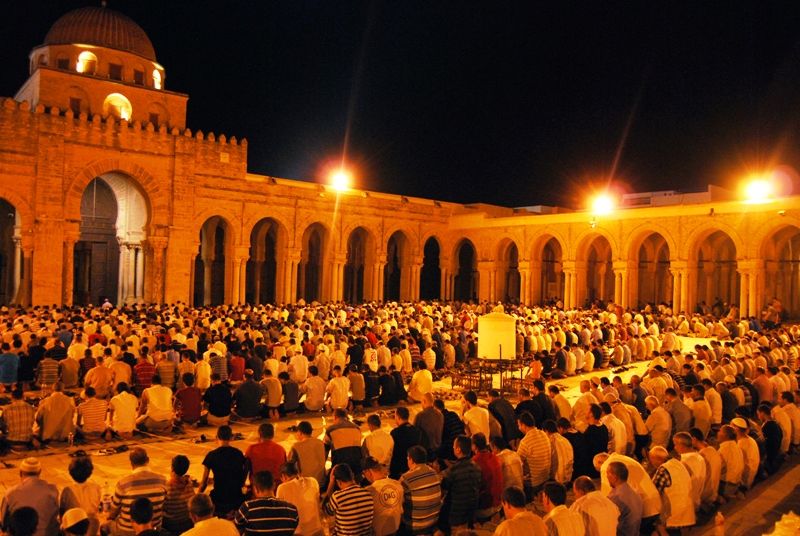 During Ramadan, special prayers are conducted every evening known as Taraweeh. The Taraweeh prayers consist of lengthy recitation of Qurans, which can last for 1 hour or more. It is considered as obligatory Sunnah for all Muslims and performed in congregation.
Image: Wikimedia
16. Reduced Working Hours
Many Muslim countries reduce their working hours during Ramadan to provide ease to their employees. The Saudi Government also gives four days off as holidays at the end of the month.
17. Ramadan vs Weight Loss
Contrary to the popular notion that Ramadan can aid in weight loss, fasting can actually cause weight gain. Because of eating large meals early in the morning and late at night combined with lethargies during the day can upset your metabolism.
18. Non-Muslims And Ramadan
Many Non-Muslims around the world fast in solidarity with their friends and acquaintances. They also join their Muslim friends in breaking fast at 'Iftar' and enjoy tasty delicacies.
19. The Complexity of Ramadan
Ramadan during winters is easy because of the short days, while it's extremely tough in summer; especially in some countries where the temperature can skyrocket. For the People staying in North European countries like Norway, Iceland, and Sweden; fasting can last about 20 hours or more in the summer. In such a case, Muslim religious communities have decreed that Muslims can either fast along with the closest Muslim country or fast along with Mecca, Saudi Arabia.
20. The End of Ramadan
Ramadan is concluded with Eid-ul-Fitr. It is a celebration filled with joy, gratitude, unity, and happiness. Muslims all over the world celebrate Eid for three days by praying in the morning, visiting family and friends, exchanging gifts, giving charity, and gorging on lots of food!