The flag of Scotland is also called the Saint Andrew's Cross. St. Andrew was the patron saint of Scotland. The flag is also called the Saltire. The flag contains a white Saltire on a blue field. The white Saltire was first used by Queen Margaret, the wife of James III of Scotland. The first used flag in the history of Scotland dates back to the 16th century. Ever Since many formats of the flag have come into existence. Let us known some interesting facts about the Flag of Scotland.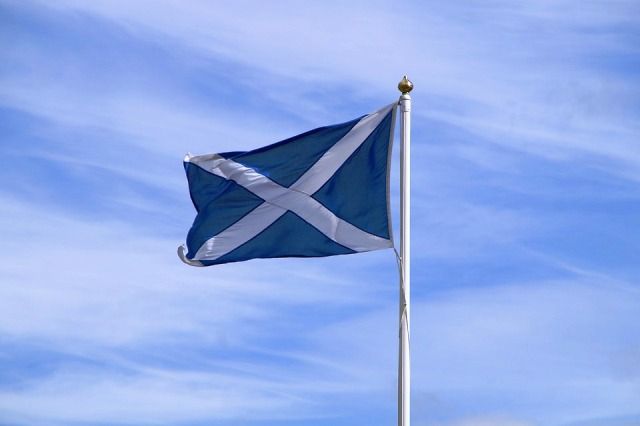 Image: Pixabay
1. Oldest National Flag In Europe
The Flag of Scotland is considered the oldest national flag in Europe.
Source: historyplex.com
2. Saltire On Blue
The flag is designed as a Saltire on an azure blue field. The Saltire is dividing the field into four equal triangles.
Source: britannica.com
3. Who Is Saint Andrew?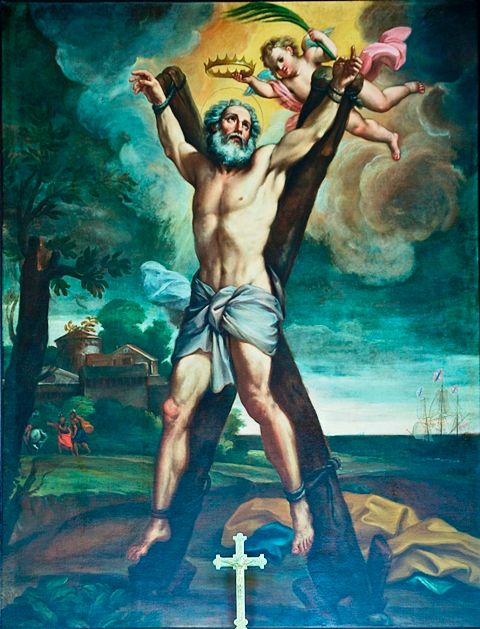 Saint Andrew was one of the 12 Apostles of Jesus Christ. He was also crucified. He considered himself not worthy to be crucified on the cross that looked like the Cross of Jesus Christ. So, he chose to be crucified on a Saltire (X-shape cross). Since then, Saltire is called St. Andrew's Cross.
Source: scottish-at-heart.com, Image: Wikimedia
4. The Importance Of White And Blue
The white colour in the flag represents the peace whereas blue symbolizes the virtues of vigilance, justice, and perseverance.
Source: historyplex.com
5. One Of Five Flagpoles Is For The Saltire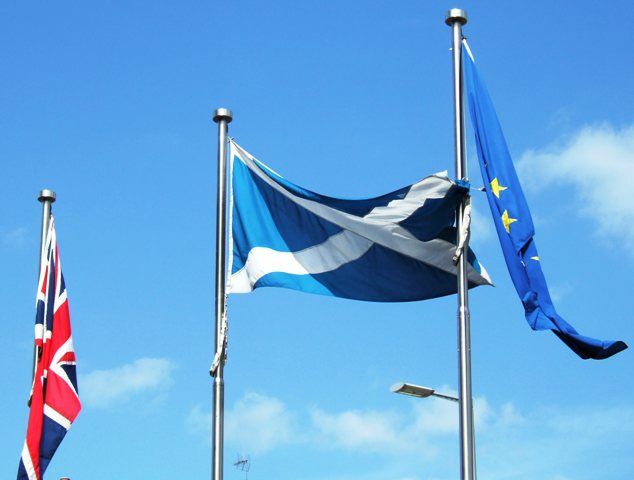 There are five flagpoles outside Scottish Parliament. The flag of Scotland is flown between the Union Flag and the flag of the European Union. The remaining two poles are used for the Commonwealth Day and the United Nations Day.
Source: Wikipedia, Image: Wikimedia
6. Differs From Royal Standard
The National Flag of Scotland differs from the Royal Banner of Scotland, the Lion Rampant of Scotland. The Lion Rampant is considered the unofficial flag of Scotland. The flag has a red lion in the red frame on the yellow field.
Source: metro.co.uk, Image: Wikimedia
7. One-Third Of Union Jack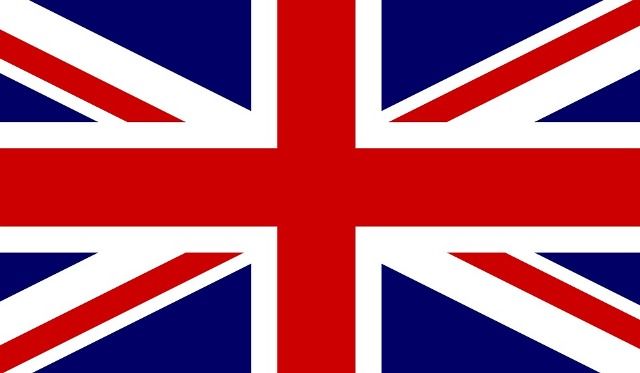 The flag of the United Kingdom, Union Jack, is comprised of three flags; Flag of Scotland, Flag of England and Wales, and the Flag of Northern Ireland. The Scottish Union Flag was also used in the Kingdom of Scotland in the 17th century for a brief period.
Source: metro.co.uk, Image: Pixabay
8. Only Replaced By The Union Flag
The Flag of Scotland can be flown on all buildings from 8 am to sunset except the national days of the United Kingdom. If only one flagpole is present on any building, the saltire should be replaced with the Union Flag.
Source: web.archive.org
9. Controversy With The Flag Of Angus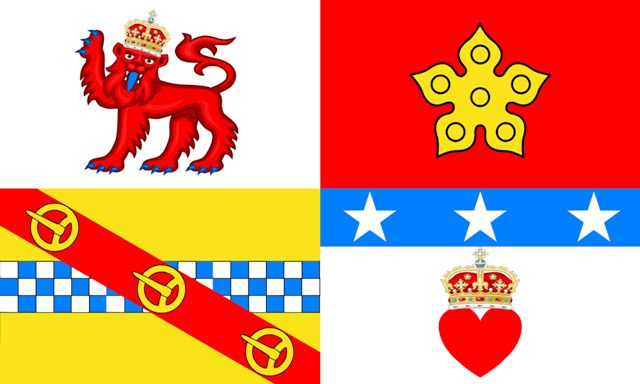 Angus Council, a local council in eastern Scotland approved a proposal in 2007 to replace the Saltire with a new Angus Flag on Council Buildings. This approval caused the public outcry resulting in more than 2000 people signing a petition against the Council's move. However, it led to a compromise that the Angus flag would fly along with the Saltire.
Source: news.bbc.co.uk, Image: Wikimedia
10. Use Of The Saltire Outside Scotland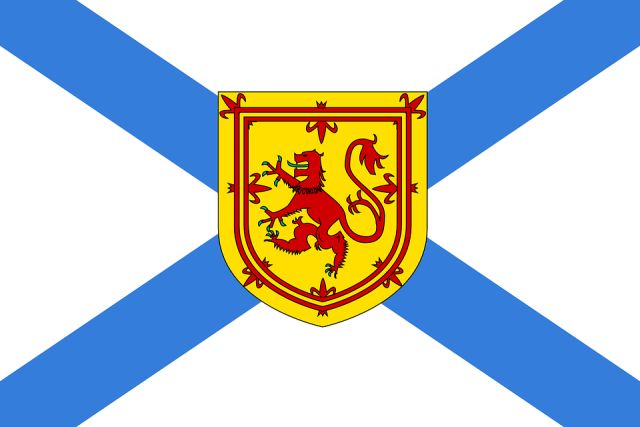 Apart from Scotland, Nova Scotia, a province of Canada also use Saltire but it has a blue Saltire on a white field. The Lion Rampant is at the centre of the flag. The Russian Navy Ensign is also a Saltire. It also has a blue Saltire on a white field. St. Andrew is also a patron saint of Russia. The Flag of Sint-Oedenrode, the Netherlands, has a Saltire with the coat of arms in the left triangle.
Source: Wikipedia, Image: Pixabay