Seoul, the vibrant capital of South Korea, effortlessly blends ancient traditions with modern innovation. This sprawling metropolis captivates visitors with its dynamic cityscape, rich cultural heritage, and pulsating energy. As a global hub of technology, fashion, and entertainment, Seoul offers a kaleidoscope of experiences, from bustling markets and historic palaces to cutting-edge architecture and culinary delights. With its seamless integration of past and present, Seoul beckons explorers to immerse themselves in its captivating charm and discover the essence of a truly cosmopolitan city. From entertaining the world through K-pop music to being one of the most expensive cities in the world, Seoul has many intriguing facts.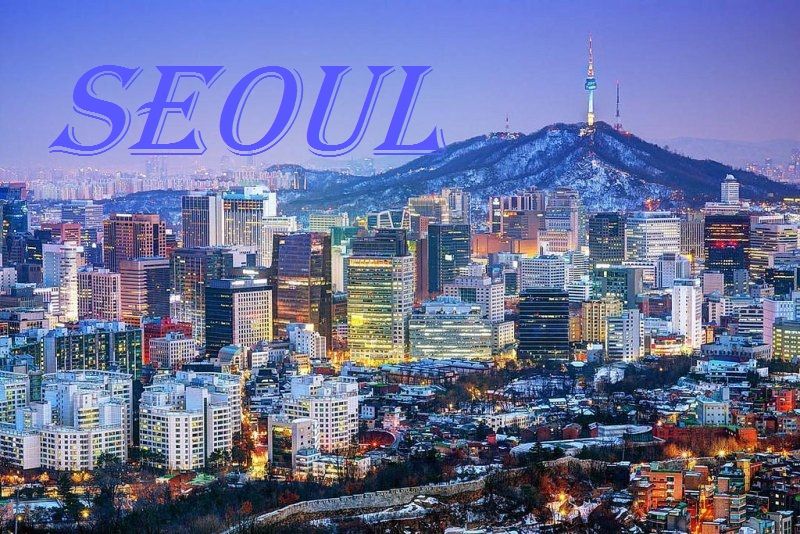 Image: Flickr
1. Even Larger than London and Paris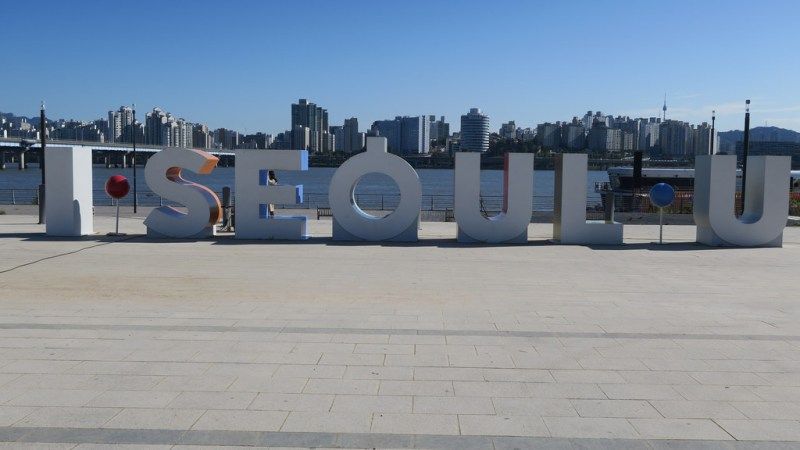 Seoul is the largest metropolis in South Korea. Its economy is considered even larger than London and Paris.
Image: Flickr
2. No Chinese Characters
Unlike the names of other cities in Korea, Seoul has no corresponding hanja (Chinese characters used in the Korean language).
3. From Wiryeseong to Seoul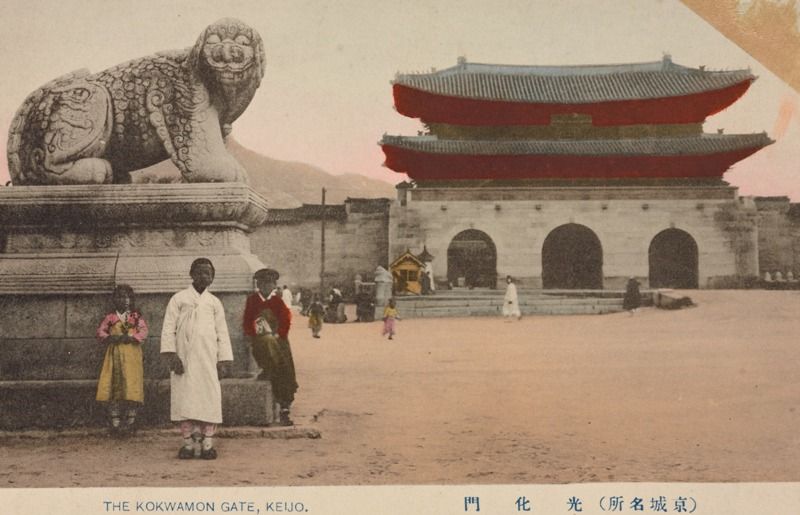 During the Baekje era, Seoul was called Wiryeseong; during the Goryeo era, it was called Hanyang; during the Joseon era, the area was called Hanyang; and during the colonial era, it was called Keijo. The name Seoul was officially adopted after the partition of Korea in 1948.
Image: Wikimedia
4. City of workaholics
South Korea developed massively after the Korean War, becoming one of the largest economies in the world. The credit goes to its work culture. Seoulites are considered workaholics.
Source: Forbes
5.  Happy Birthday Seoul
Seoul has its birthday celebration known as the "Seoul Street and Art Festival," originally named "Hi Seoul Festival" in 2013. It is the festival celebrating 600 years of Seoul as the capital city.
Image: Wikimedia
6. The Wall of Defence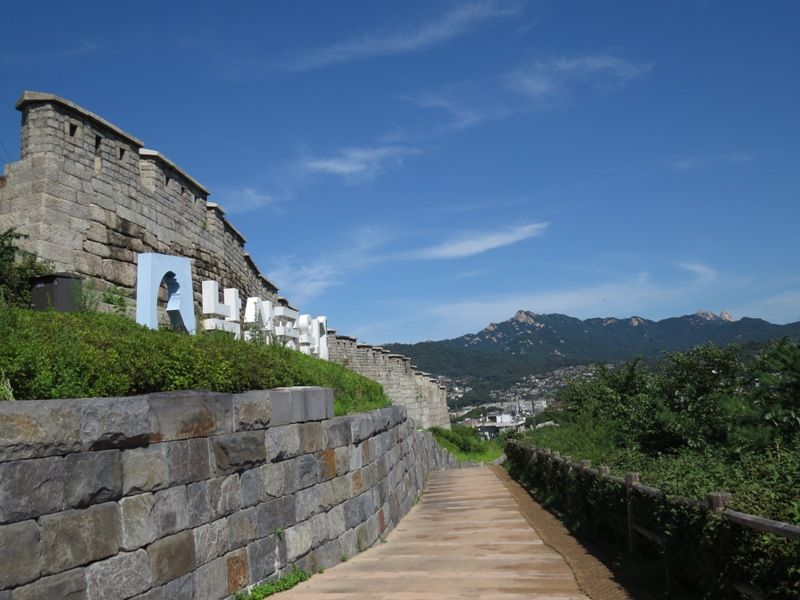 One of the scenic and favorite walking trails of Seoul, the Seoul Fortress wall was constructed by King Taejo, founder of the Joseon Dynasty in 1396. The wall was built with eight entry gates to the kingdom, which was designed to protect the city from enemies.
Image: Wikimedia
7. Most visited national park
Bukhansan Mountain is a mountain in northern Seoul and was designated as the National Park in 1983. It holds the Guinness Book of World Records for being the national park with the highest number of visitors per square foot.
Image: PixaBay
8. World's largest indoor theme park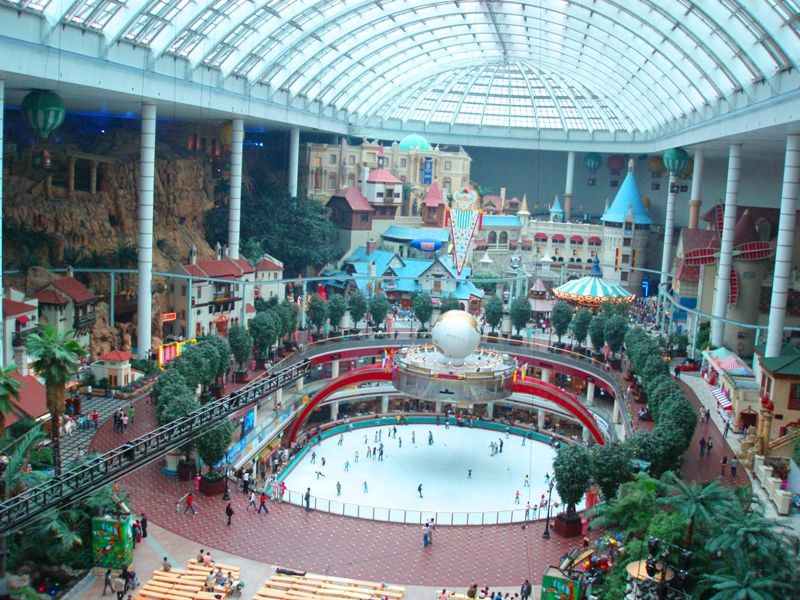 Seoul is distinguished to have the world's largest indoor theme park, "Lotte World."
Image: Wikimedia
9. World's fastest internet
If you kill your time on the internet and then buffering kills your mood; here's a suggestion, go to Seoul, where you would get the world's fastest internet speed.
10. The Tech Capital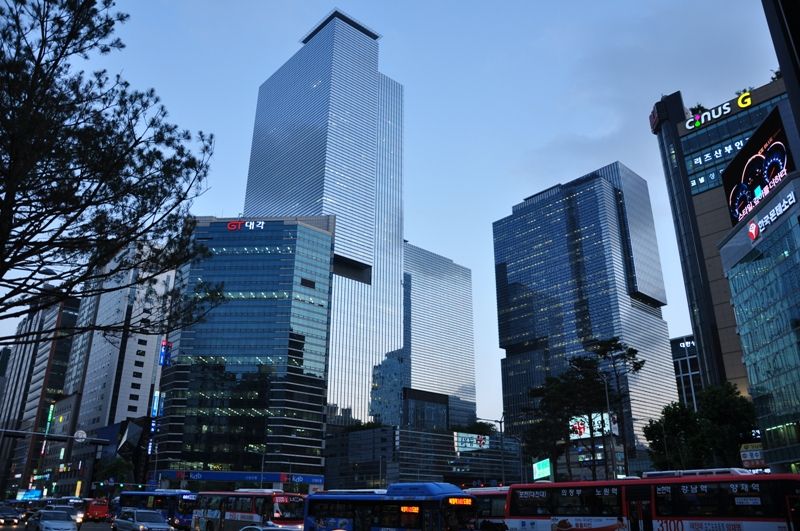 With the headquarters of big companies like LG, Samsung, and Hyundai, Seoul is surely a techno-city. If lost in the airport, robots will guide you; they have also introduced 5G, which is 1000 times faster than LTE, self-driven buses, and smart homes.
Image: Wikimedia
11. The City of Festivals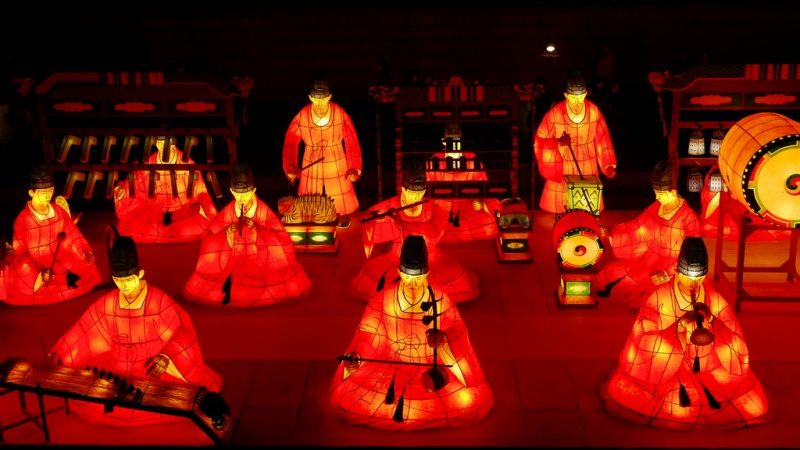 When in Seoul, visit in the month of October to walk in the park in Seoul Eulalia Fest, or in spring to see the cherry gardens in full bloom in Seoul Flower Fest. You can visit in October and September in the International Firework Festival, or you can light the lanterns in November in the Lanterns Festival.
Image: Flickr
12. World Heritage Sites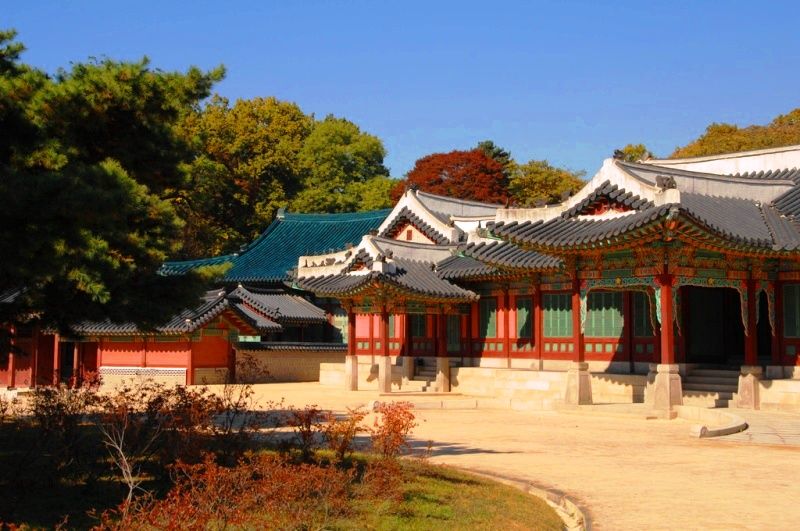 Changdeokgung Palace Complex and Jongmyo Shrine in Seoul are listed as UNESCO World Heritage Sites.
Image: Flickr
13. Largest underground mall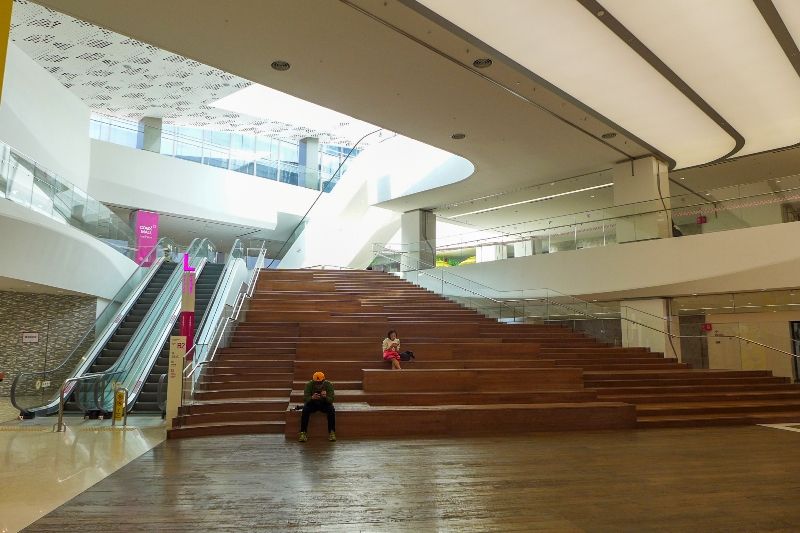 Seoul is home to Starfield COEX Mall, Asia's largest underground mall.
Image: Wikimedia
14. World's largest fountain bridge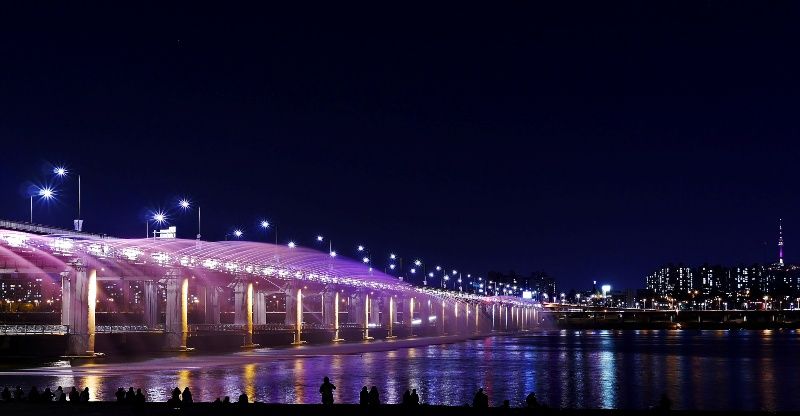 In the Guinness Book of World Records, "Banpo Bridge" in Seoul is listed as the world's largest fountain bridge.
Image: Flickr
15. Lock Your Love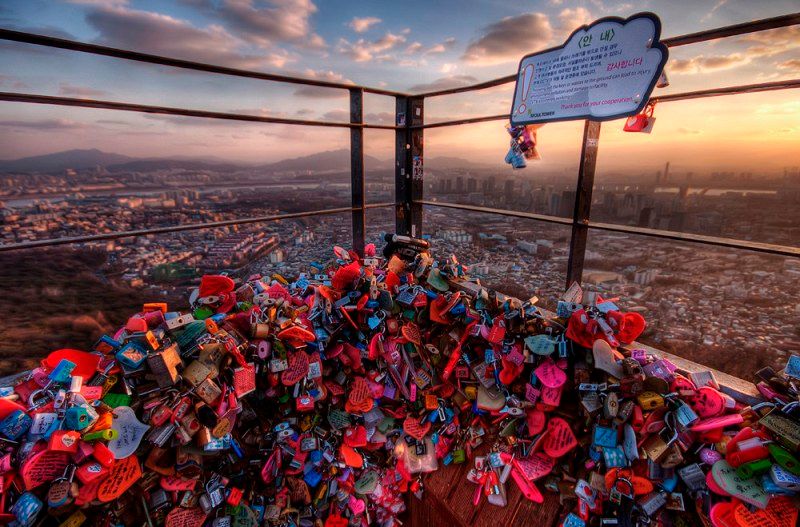 Have you heard of locking your love? Namsan Tower, Korea's first integrated transmission tower, beaming television and radio broadcasts across the capital, is one of the main attractions in Seoul. The fascinating thing is that there is a wooden deck situated at the top of Namsan Tower, famous among lovers, where couples attach their padlocks to the fence in the portrayal of their affection, much akin to that of the Pont de l'Archevêché in Paris.
Image: Flickr
16. The city of side dishes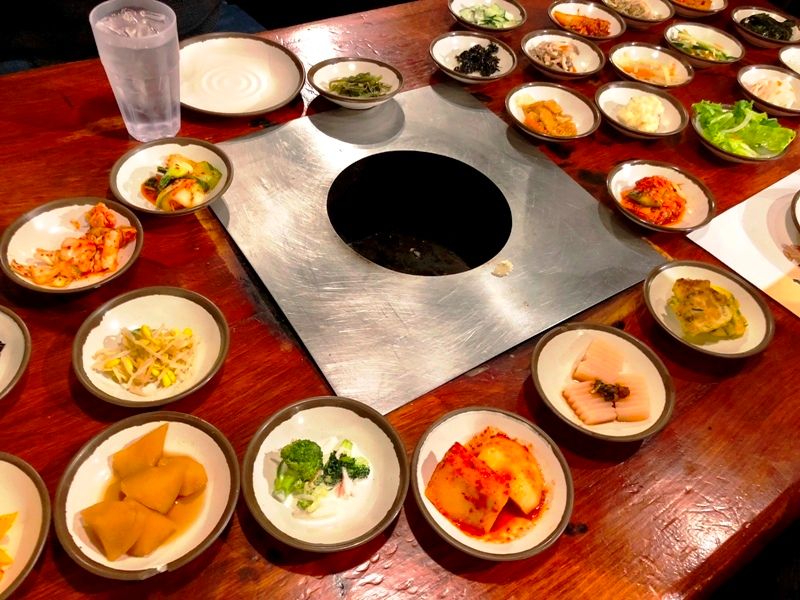 When in Seoul, you would get more side dishes than main dishes. A typical Korean meal comes with seven or eight separate side dishes including squash soup and kimchis.
Image: Wikimedia
17. World's best airport is here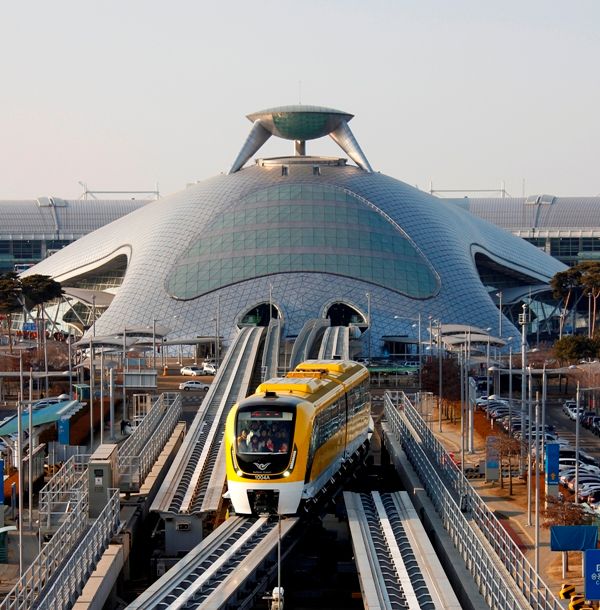 Incheon International Airport is often termed as the world's best airport. Equipped with a skating rink, golf course, Museum of Korean Culture, casino, high-end spa, and restaurants, Incheon International Airport has everything that an air passenger can think of.
18. The Sleepless City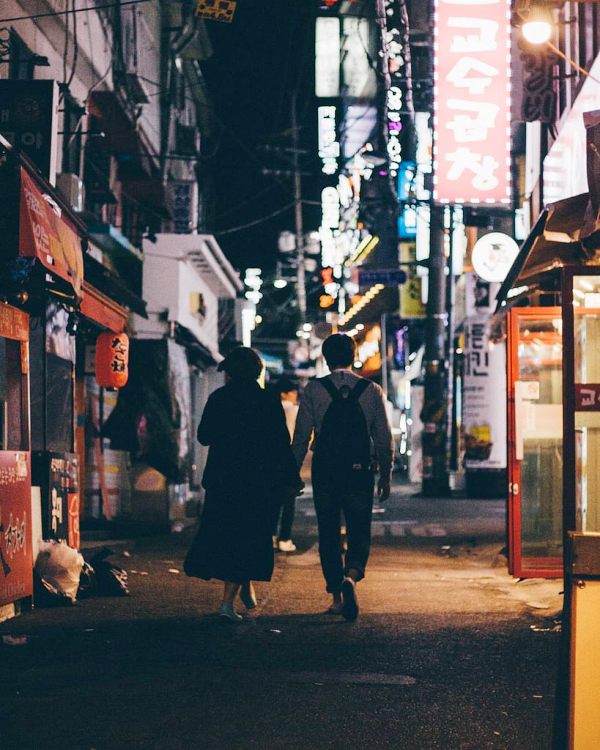 Well, for all the nocturnals out there, Seoul is like heaven to you all as Seoul is a vibrant 24-hour city with bustling nightlife, street food stalls, and markets that stay open around the clock
Image: Flickr
19. Most livable city
In 2015, Arcadis ranked Seoul as the most livable city in Asia and the second most livable city in the world in terms of quality of life.
20. A Special City
Although there are many things that make Seoul a special city, its official name is even more special – Seoul Special City.
21. Most Visited City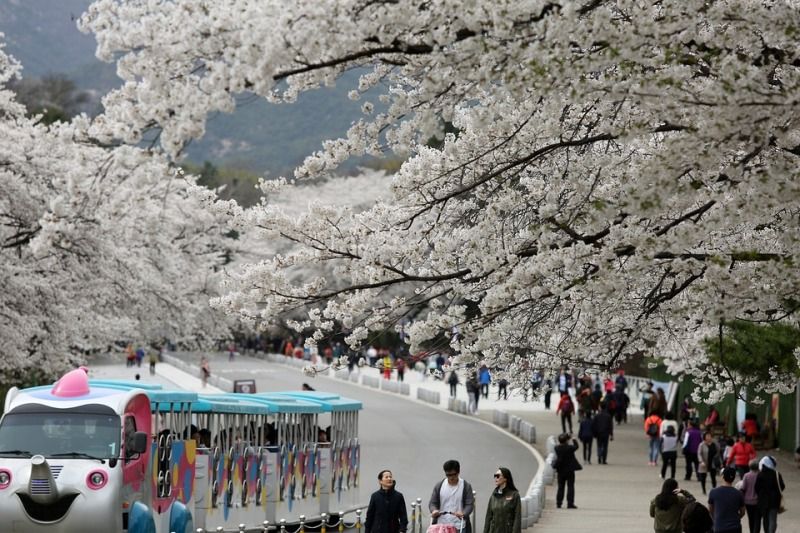 Seoul is the most visited city in Korea. The Special City is also often ranked among the global top ten destination cities. Since 2014, Seoul has been receiving more than 10 million international visitors.
Image: Pixabay
22. Seoul is ahead of New York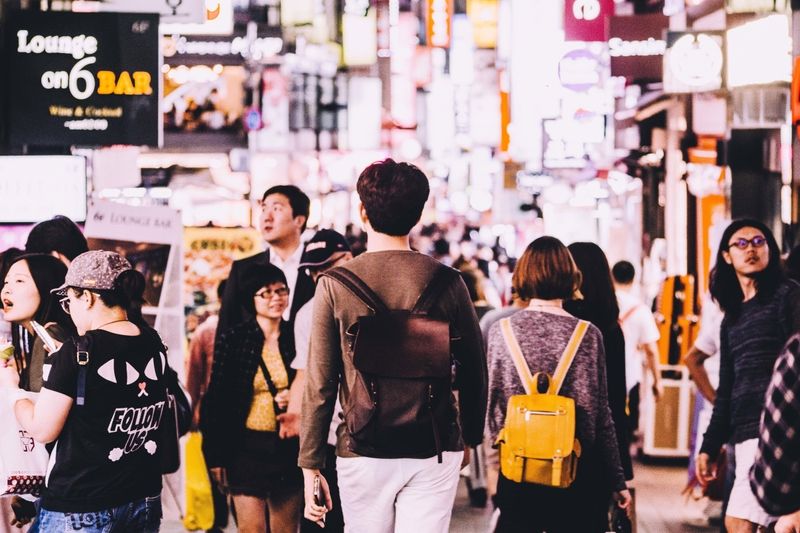 Well, in terms of population density, Seoul's is almost twice that of New York and eight times greater than Rome's.
Image: goodfreephotos.com
23. World's largest Christian congregation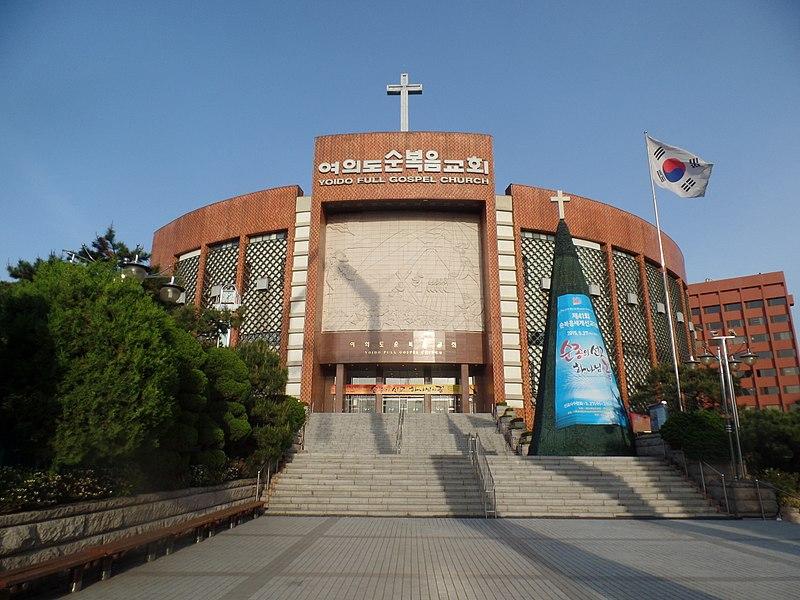 Yoido Full Gospel Church in Seoul is ranked as the largest Christian congregation in the world, with over one million members.
Image: Wikimedia
24. World's largest Buddhist University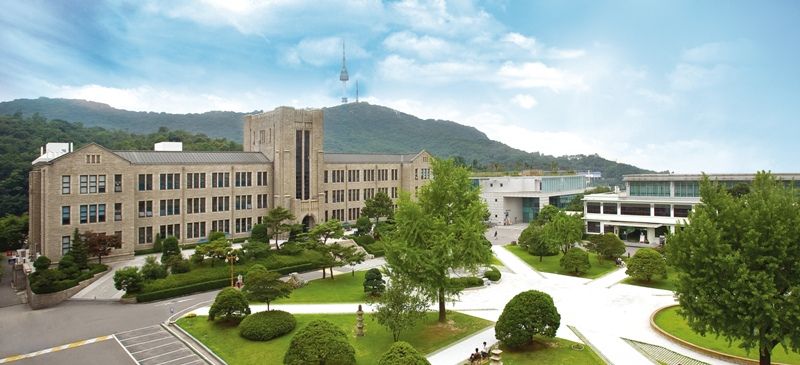 Seoul is home to the world's largest Buddhist university. Founded in 1906, Dongguk University is attended by thousands of students every year.
Image: Wikimedia
25. Wall Street of South Korea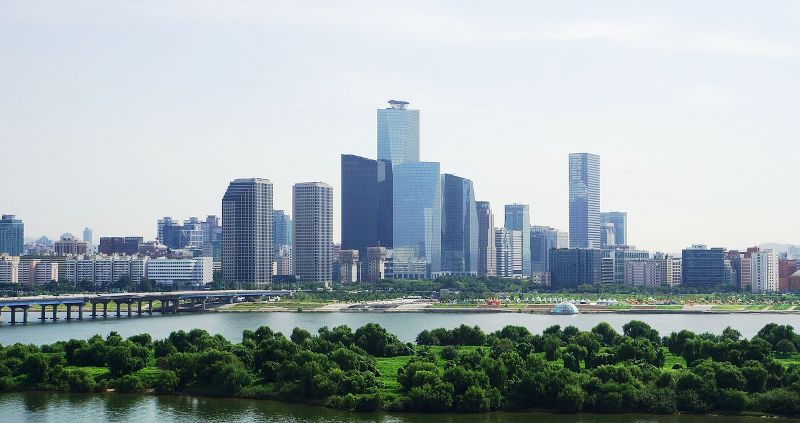 Seoul's Yeouido (Yeoui Island) is often called "South Korea's Wall Street," where most bank headquarters and the Korea Exchange are located.
Image: Wikimedia
26. Largest wholesale and retail market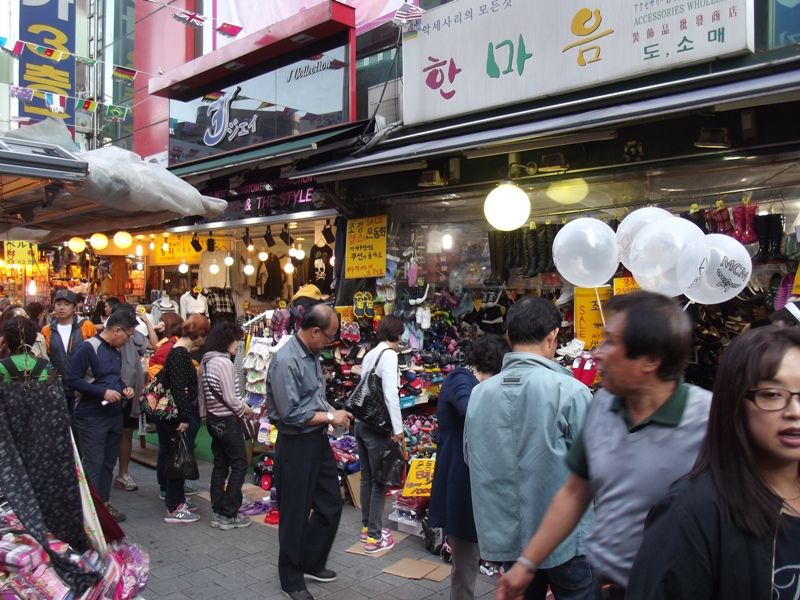 With more than 26 shopping malls, 30,000 specialty shops, and 50,000 manufacturers, Dongdaemun Market is the largest wholesale and retail market in Korea.
Image: Wikimedia
27. Design capital of the world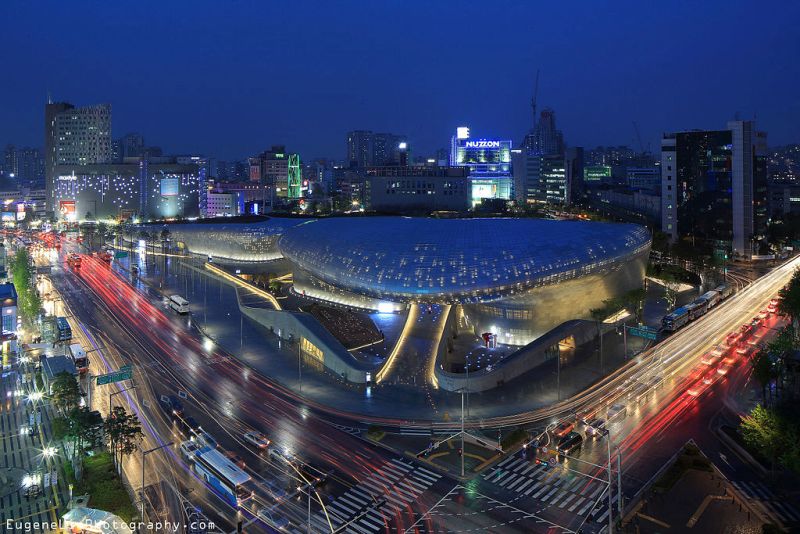 The South Korean Capital is known world-over for its designs, and in 2010, Seoul was designated the World Design Capital for the year.
28. The Oldest Confucian Shrine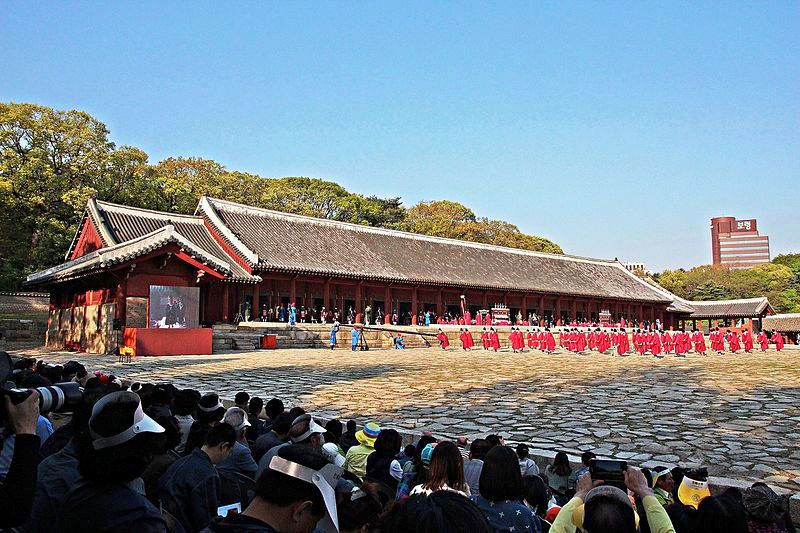 Jongmyo, a Confucian shrine dedicated to the deceased kings and queens of the Korean Joseon Dynasty (1392–1897), is considered the oldest royal Confucian shrine preserved in the world.
Image: Wikimedia
29. Unique Cycling Initiative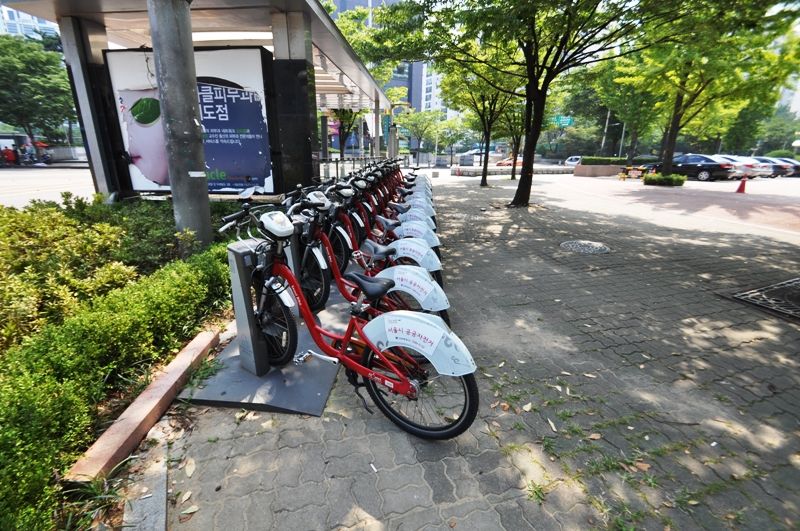 Amid the growing concerns about climate change and global warming, Seoul has introduced a green initiative called Seoul Bike "Ddareungi," a bicycle-sharing system. Cycling is becoming very popular in Seoul, and its bicycle-sharing system is paving the way to lesser carbon emissions.
Image: Wikimedia
30. Get the 360-degree view of Seoul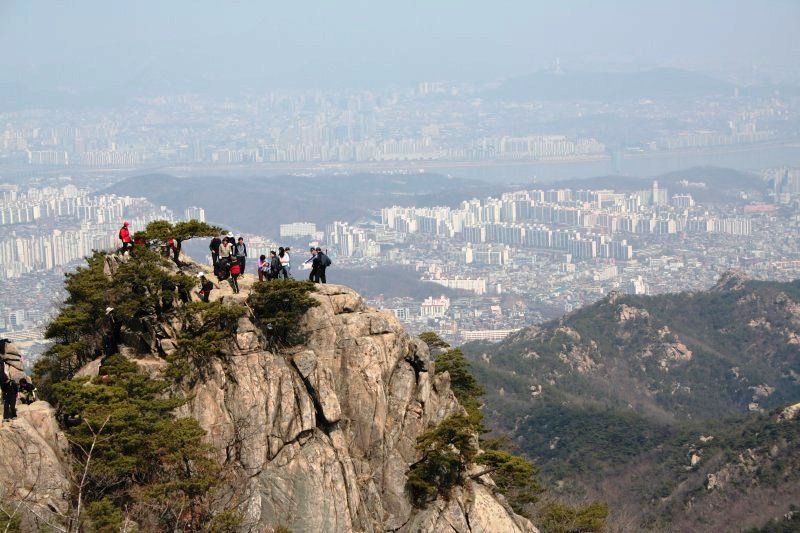 Well, if you want to see the entire Seoul city in one go, then you must join one of Seoul's popular hiking trails, which starts at Inwangsan on the northwestern side of Seoul, often referred to as "Benevolent King Mountain" and White Tiger Mountain. After reaching the top, you would get a 360-degree view of Seoul.
Image: Wikimedia
31. City of Hanbok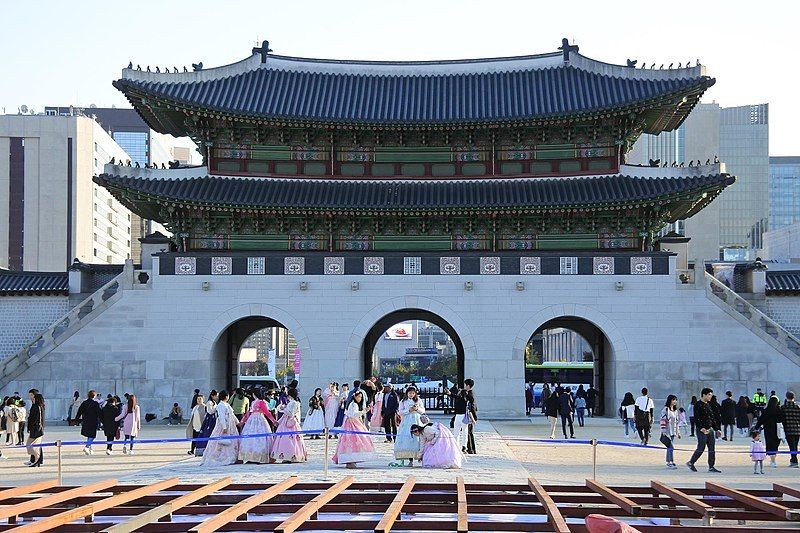 Seoul is known as the "City of Hanbok," the traditional Korean clothing.
32. K-Pop Phenomenon
Seoul is the birthplace of the global K-Pop phenomenon, with famous artists like BTS and Blackpink originating from the city.
Image: Pinterest
33. Bukchon Hanok Village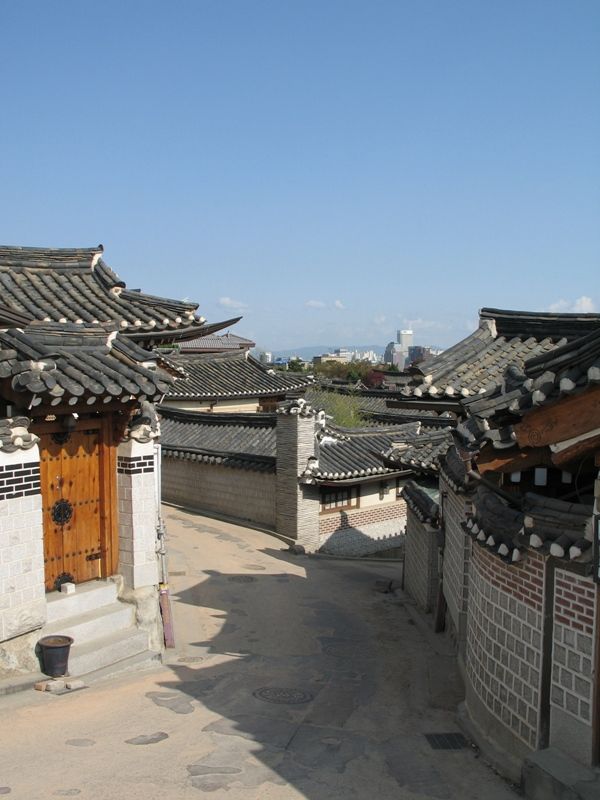 This traditional village in Seoul preserves the city's cultural heritage with its beautiful hanok (traditional houses) and narrow alleys.
Image: Wikimedia
34. Kimchi Capital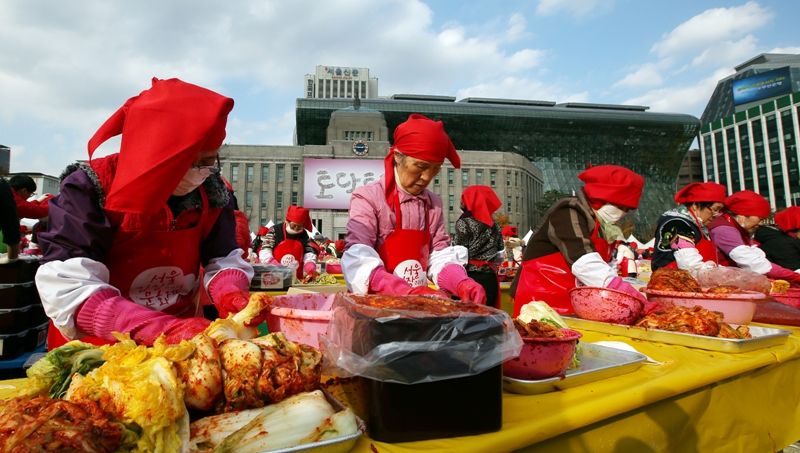 Seoul is the heart of South Korea's kimchi culture, where you can find a wide variety of this iconic fermented cabbage dish.
Image: Wikimedia
35. Temple Stay Programs
Seoul offers temple stay programs, allowing visitors to experience the tranquility of Buddhist temples within the city.
36. Traditional Tea Houses
Seoul is home to numerous traditional tea houses, providing a serene escape from the city's bustling streets.
37. K-Drama Filming Locations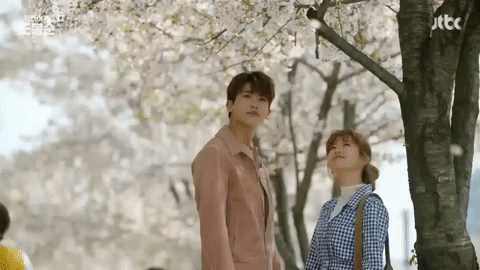 Seoul is a backdrop for many popular Korean dramas, with fans often visiting filming locations to reenact their favorite scenes.
GIF: Gifer
38. Ice Cream Paradise
Seoul is home to unique ice cream flavors, including ones infused with traditional Korean ingredients like red beans and green tea.
GIF: Gfycat
39. Lantern Festival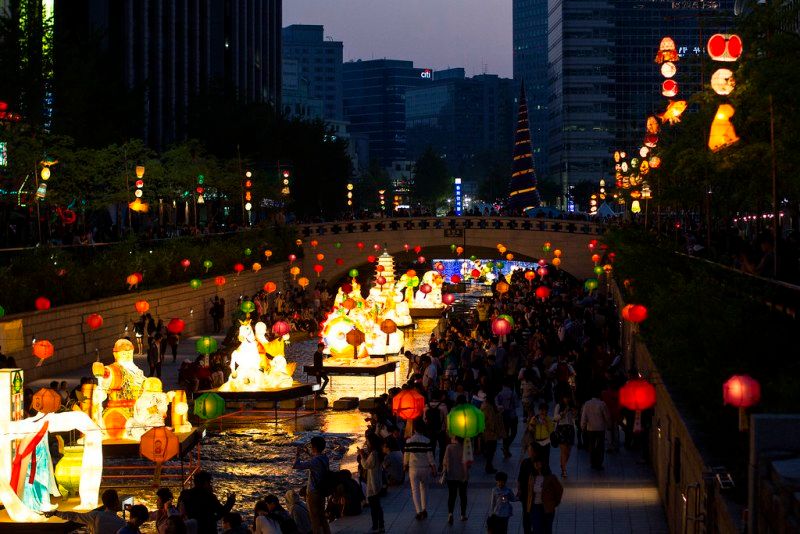 The annual Seoul Lantern Festival lights up the city with beautiful lantern displays, attracting millions of visitors.
Image: Flickr
40. Four Seasons Charm
Seoul showcases the beauty of all four seasons, with cherry blossoms in spring, vibrant foliage in autumn, and snowy landscapes in winter.
41. Trick Eye Museum
The Trick Eye Museum in Seoul offers interactive 3D art exhibits, providing visitors with unique photo opportunities.
42. Kimchi Museum
Seoul is home to the world's first museum dedicated to kimchi, offering a comprehensive exploration of its history and cultural significance.
43. Cat Cafés
Cat lovers can enjoy their favorite beverage while spending time with adorable feline companions at Seoul's numerous cat cafés.