There's no place quite like Las Vegas, and the saying 'What happens in Vegas, stays in Vegas' is advised for a reason. There are so many unique experiences to have in Las Vegas, even if it's not your first time visiting the city. Dubbed as the entertainment capital of the world, this playground has all manner of unique things to do. From spending all your money on the slot machines at the airport to all-you-can-eat buffets, we recommend these top 10 things you can only do in Las Vegas. You won't regret it.

GIF: tumblr.com
1. Airport Gambling
It's no secret that Vegas is famous for gambling and you can't escape the fruit machines or automated Blackjack points dotted across the city. There's no time like the present to start practicing for big bucks, so when you first land at McCarran International Airport, you'll be able to try your hand and work on your poker face. Did you know there are over 1,300 fruit machines at LAS airport alone?
Image: Wikipedia

2. Join A Sommelier Class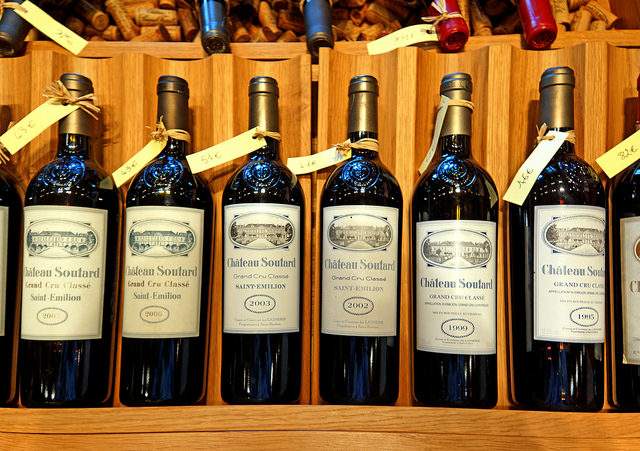 Try your hand at the wine tasting and become a connoisseur with the help of trained sommeliers at the Bellagio. With a record-breaking 17 sommeliers, you can join a 90-minute wine tasting class, on the third Wednesday of every month. Learn about the grapes, soils, and nuances of what makes each wine different in this state-of-the-art classroom. What's even better is that you'll be able to sample the wines afterward, too!
Image: Flickr

3. A Heaven to Roller Coaster Riders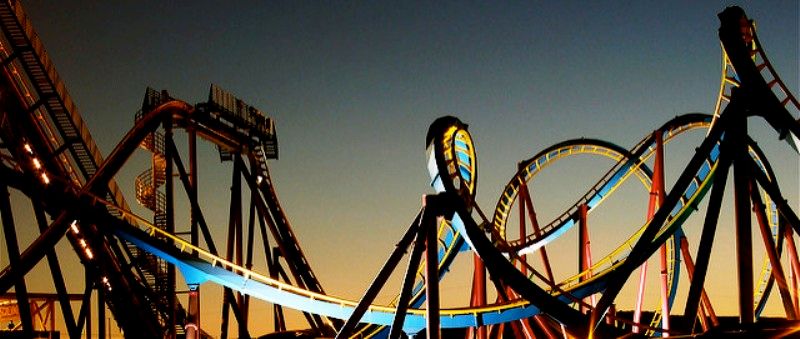 Las Vegas boasts some of the best roller coasters in the world, but they're not just any roller coasters! From barrel rolling to G-force impacts, gravity-defying-drops and terrifying heights, Vegas is home to world-class attractions and roller coasters, from Speed-The Ride which sends you hurtling down the tracks, only to repeat the course in reverse, to Desperado, one of the tallest roller coasters in the world – officially classified as a hypercoaster – which propels you along at up to 90 miles an hour, climbing up to 20 storeys high!
Image: Flickr
4. Underage Driving!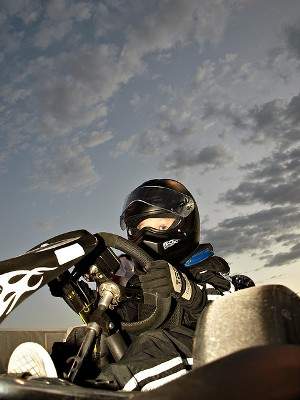 One of the best things to do in Las Vegas with family is to visit one of the many go karting arenas and speed along the track like you're racing in Formula One. From Gran Prix style courses to obstacles, Vegas is one of the best places to go to get behind the wheels– even if you're an underage!
Image: Flickr

5. KISS Mini Golf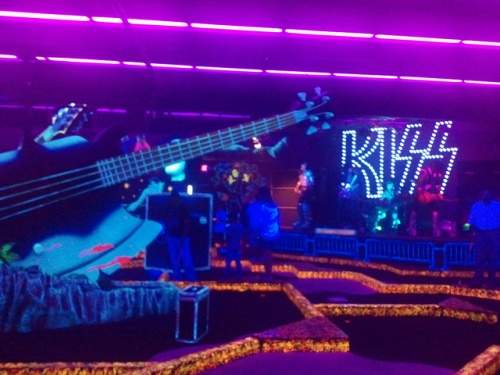 Tee up and get your grip ready as you take to one of the wackiest mini golf courses in the world. Pitch and put your way through 18 holes in this KISS themed mini golf course, put through the mouth of Gene Simmons and around electric guitars, listening to iconic KISS rock songs as you go along. You certainly will be pushed to find anything as bizarre as this – and you can even stop off at the gift shop after for some KISS memorabilia.
Image: Flickr

6. Visit The Grand Canyon
The Grand Canyon is considered the eighth wonder of the world for its breath-taking beauty and sheer scale. Its chasm is 277 miles long and 18 miles wide in parts– so it's impossible to see it all at once! Geologists believe it took 3–6 million years to form and now it's one of the most visited natural landscapes on earth. Home to the Hopi, Navajo, Havasupai, Paiute and Hualapai tribes, it's also the habitat for 70 species of mammals, 250 species of birds and 25 types of reptiles– among others!
Image: Flickr

7. Zip Wire Down Slotzilla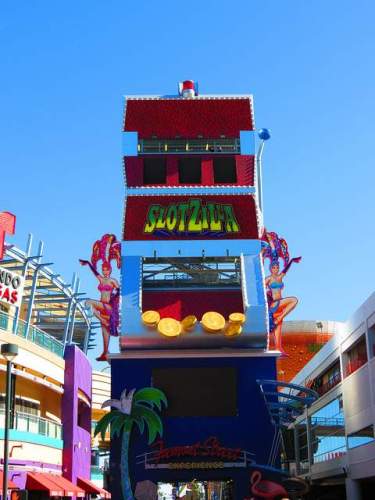 Slotzilla is another one of Las Vegas' weird and wonderful attractions – and you won't find anything quite like it anywhere else in the world! A 12-story high slot machine, Slotzilla, has one of the most exciting rides in Las Vegas, a long zip wire of 850 feet, suspended at 77 feet high. You'll travel the entire length of the canopy (which is also the largest in the world!) at over 35 miles an hour. It's definitely one for those looking for an adrenaline rush!
Image: Flickr

8. A Perfect Treat to Your Tummy
It's no secret the Americans like their food and they like it fast. Las Vegas is famous for its buffet reputation and visitors to the city can enjoy all types of cuisines from French, Italian, Chinese and Mexican at impressive all-you-can-eat buffets open 24hours. You can't miss an opportunity to dine at one of these never-ending restaurants! Forget cold dishes that have sat out for hours, in the Vegas, they take it up a notch and you'll see chefs preparing the dishes fresh before your eyes so you can rest assured it's hot and tasty!
9. See The World in Vegas!
One of the quirks about Las Vegas is its urban landscape and over-the-top monuments and buildings. Nowhere else in the world can you see the Eiffel Tower, go on a gondola along the canals of Venice and have a photo in front of the Empire State Building all in one place! Vegas is certainly not short of international influences and that's what makes the city all the more fascinating and incomparable.
Image: Flickr

10. Marry A Stranger!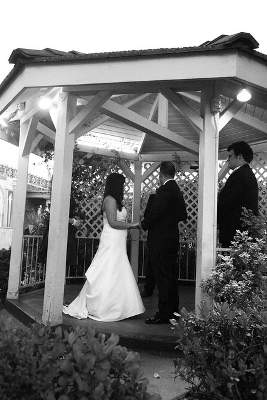 One of the most popular things to do in Vegas (and sometimes most regrettable!) is to get hitched in the Las Vegas Wedding Chapels. There are many to choose from if you opt for a drive-through ceremony, from the iconic Little White Chapel, where Frank Sinatra married Mia Farrow, to the tacky but hilarious Viva Las Vegas Chapel – complete with Elvis impersonator.
Image: Flickr
A visit to Las Vegas is truly an eye-opener and you can't help but be baffled by the weird and wonderful things to do. What makes Vegas more special is the list of things you can only do in the city, from zip wiring down a giant slot machine, to all day gorging on an all-you-can-eat buffet. You certainly won't be bored, or short of things to do.
Source: Lasvegaspass