Touted as the most copied MC of all time, Tupac Shakur, also known by his stage names 2Pac and Makaveli, is a name that would always be reverberated among the rap lovers all over the world. His confounding mixture of ladies' man, thug, revolutionary, and poet has forever altered our perception of what a rapper should look like, sound like, and act like. Even more than two decades after his death, Tupac's musical influence worldwide is still astonishing. Let's have some interesting facts about Tupac Shakur's short yet influential musical life: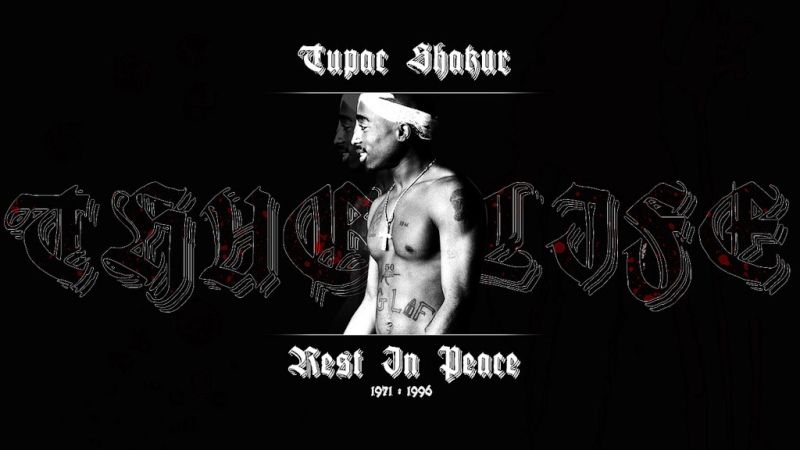 Image: Flickr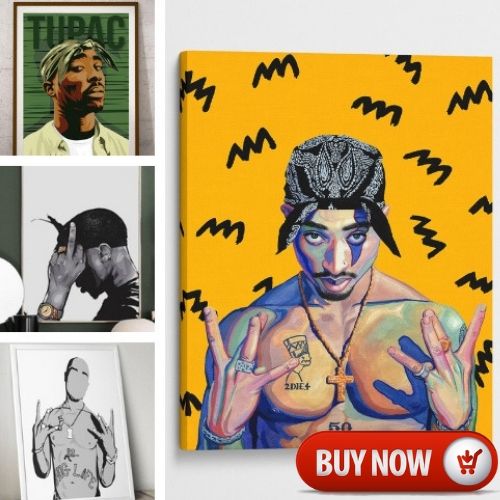 1. A Revered & Controversial Icon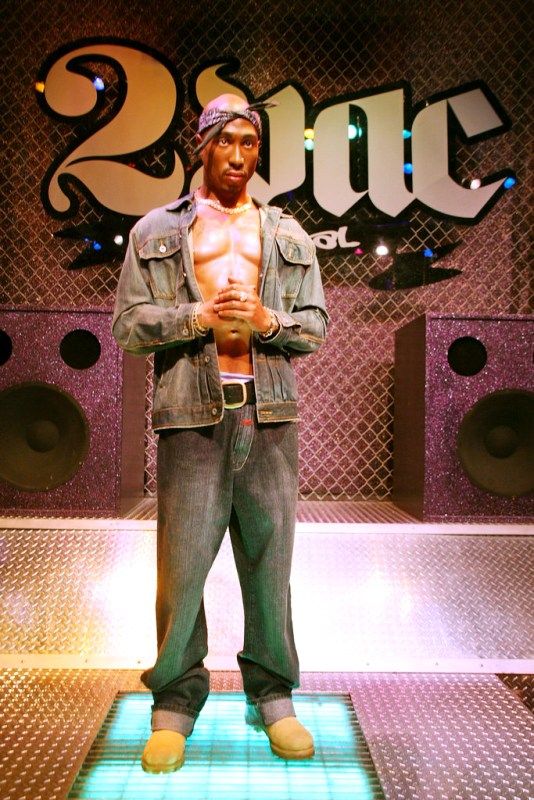 Tupac is considered a lyrical genius and a promising actor by many. However, others see him as a troubled young man who fell victim to his own so-called "gangsta" image.
Source: npr.org, Image: Flickr
2. Named After the Last Incan Ruler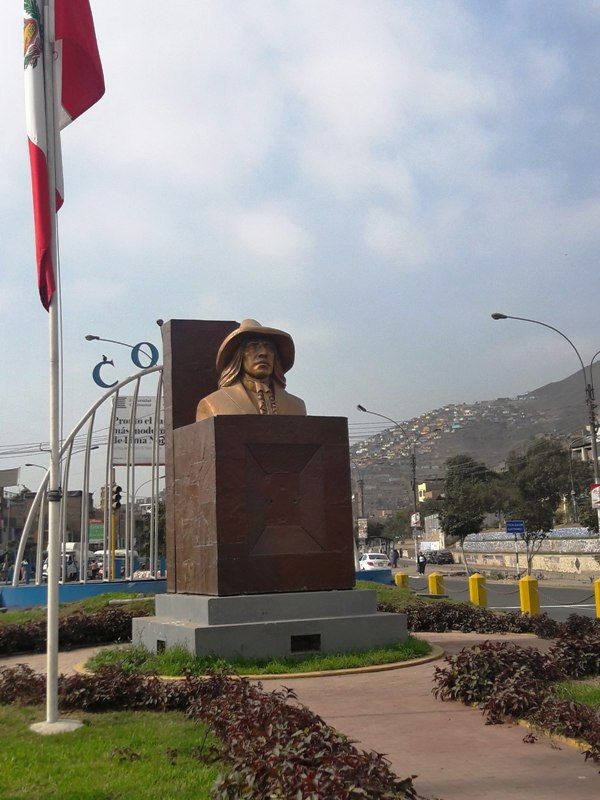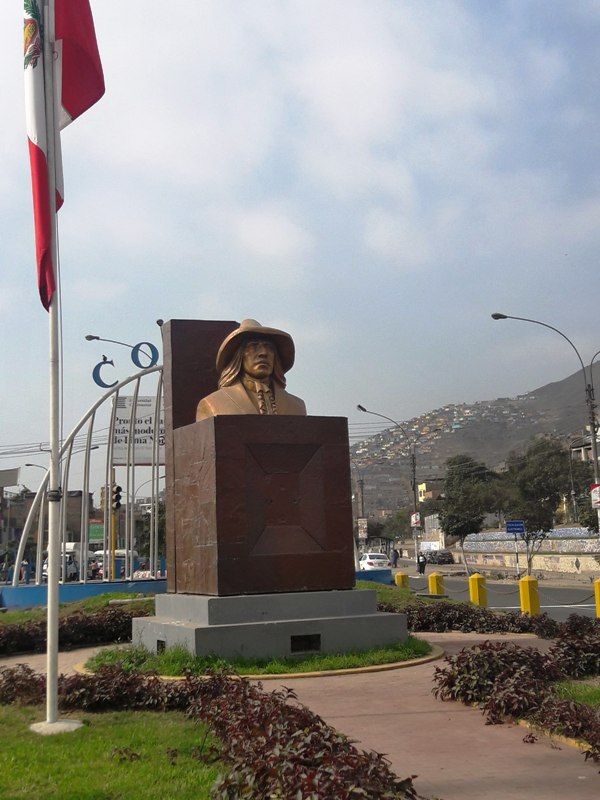 Tupac Amaru Shakur was born as Lesane Parish Crooks on June 16, 1971. The following year, he was renamed after Túpac Amaru II, the last Incan ruler who led a large Andean uprising against the Spanish in Peru and was executed by the Spaniards in 1572.
Source: Wikipedia, Image: Wikimedia
3. A Shining Serpent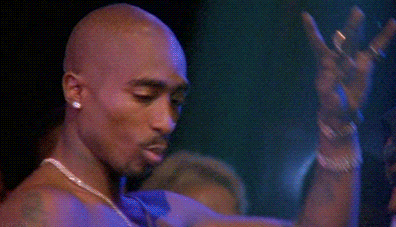 Tupac Amaru means 'shining serpent' in the Quechuan language. Well! He had really lived like a shining serpent.
Source: hotshotdigital.com, GIF: giphy.com
4. Tupac Shakur and the Black Panther Party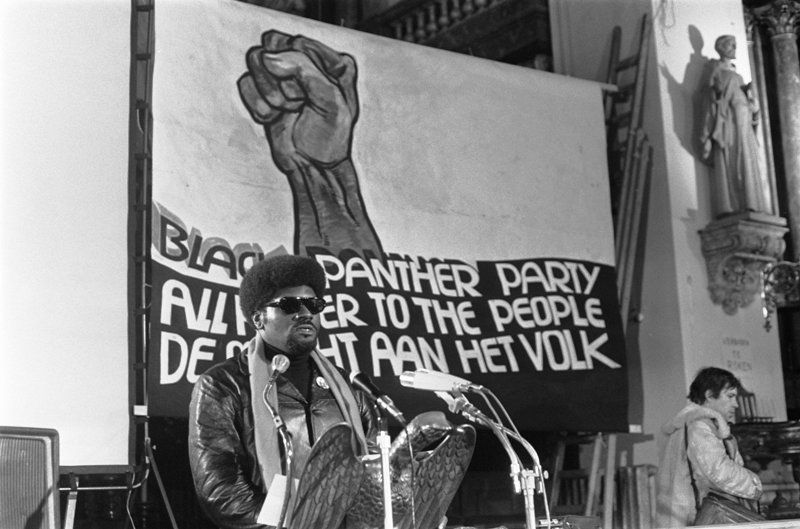 Both of Shakur's parents, Afeni Shakur (his mother) and Billy Garland (his father), were active members of the Black Panther Party in New York in the late 1960s and early 1970s.
Source: mycolumbuspower.com, Image: Wikimedia
5. First Generation Immigrant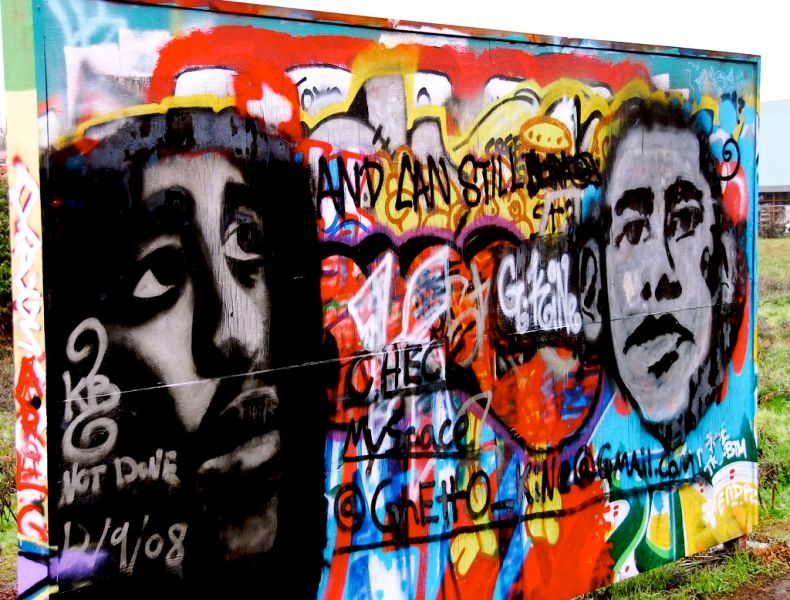 Tupac Shakur's great-great-grandparents were the "first-generation immigrant" Sub-Saharan African-Americans.
Source: mycolumbuspower.com, Image: Flickr
6. Born to a Controversial Mother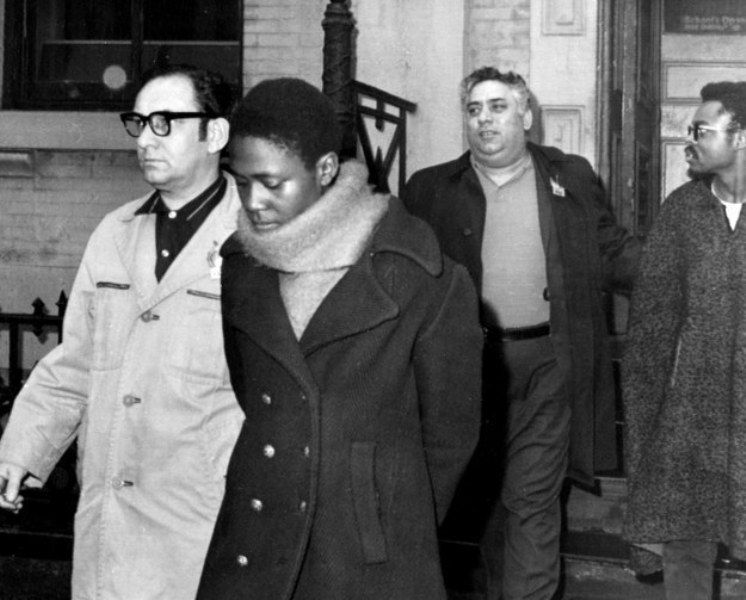 Just before a month of Tupac' birth, his mother, Afeni Shakur, had been acquitted of more than 150 charges of "Conspiracy against the United States government and New York landmarks" in the New York Panther 21 Trial.
Source: 2paclegacy.com, Image: 2paclegacy.net
7. A City That Made Him an Artist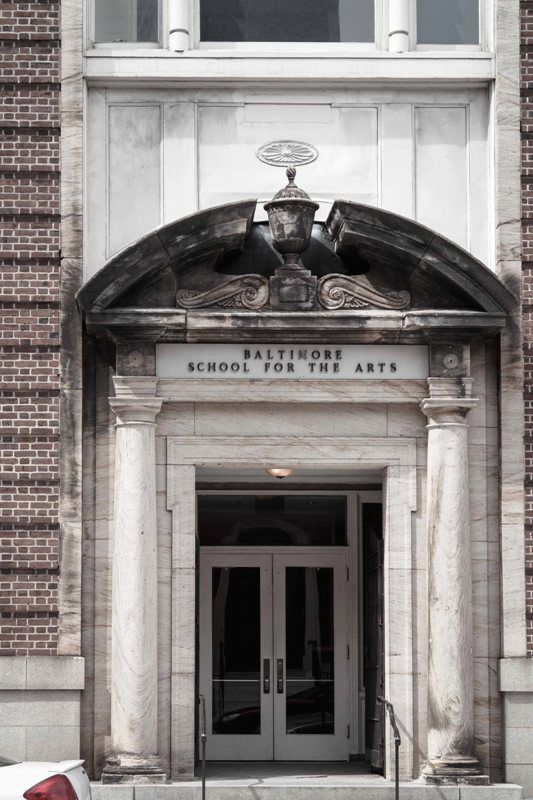 It's not New York but the city of Baltimore that had instilled in him the artistic element. Tupac Shakur's family moved from New York to Baltimore in 1986, and it was there, while studying in the Baltimore School for the Arts, that he learned acting, poetry, jazz, and ballet.
Source: VIBE (October 1999), Image: Wikimedia
8. The Best Rapper in His School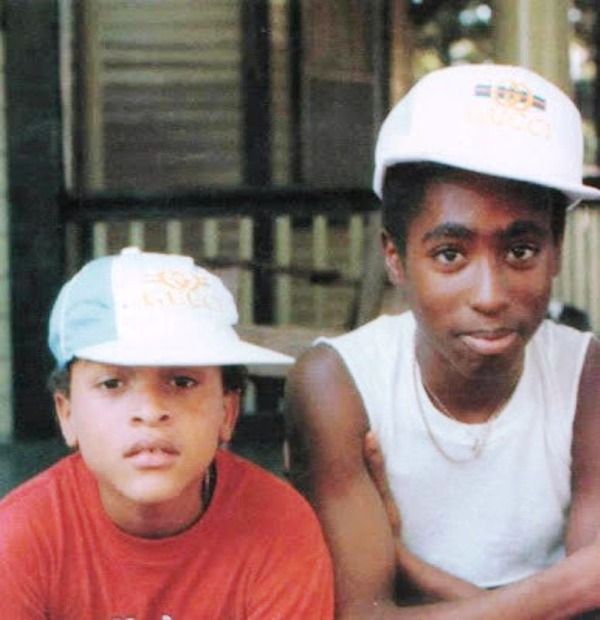 Shakur and Dana "Mouse" Smith, one of his school friends and his beatbox, won many rap competitions. Shakur was considered the best rapper in his school.
Source: Wikipedia, Image: tumblr.com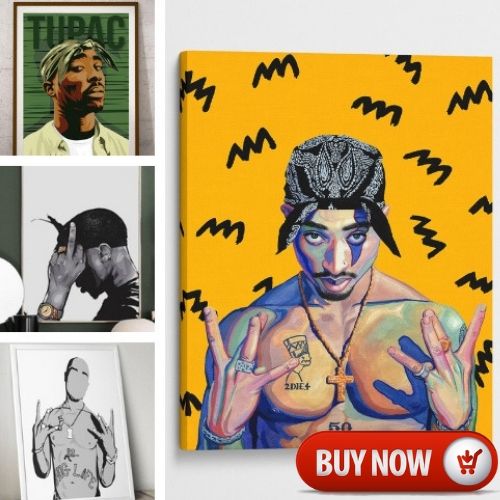 9. The Most Popular Kid in His School
For his superior rapping skills, sense of humor, and ability to mix with all crowds, Tupac was considered one of the most popular kids in his school.
Source: VIBE (October 1999)
10. A Friendship That Lasted Until His Death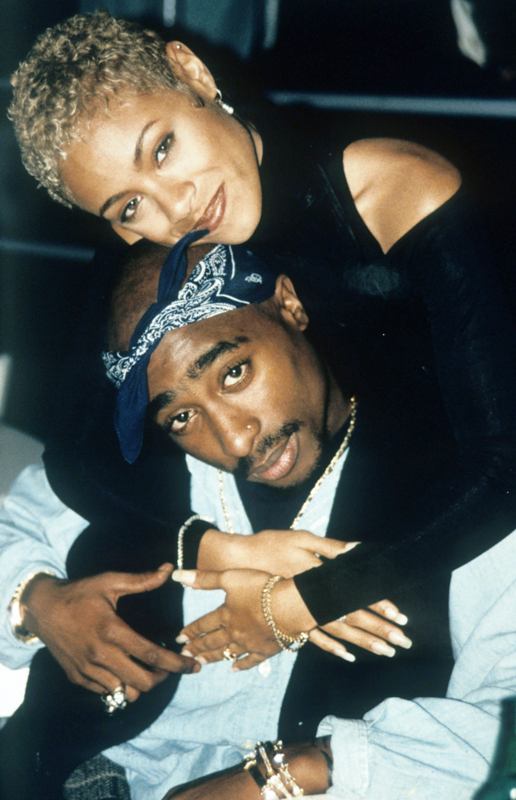 On the first day of his high school at Baltimore School of the Arts, Tupac Shakur met Jada Pinkett (now, Jada Pinkett Smith; wife of Will Smith) who was then a drug dealer, and they became fast friends. On their relationship, Shakur said- "Jada is my heart. She will be my friend for my whole life." While Jada calls him- "one of my best friends. He was like a brother. It was beyond friendship for us. The type of relationship we had, you only get that once in a lifetime."
Source: latimes.com, Image: popsugar-assets.com
11. Shakur Was a Communist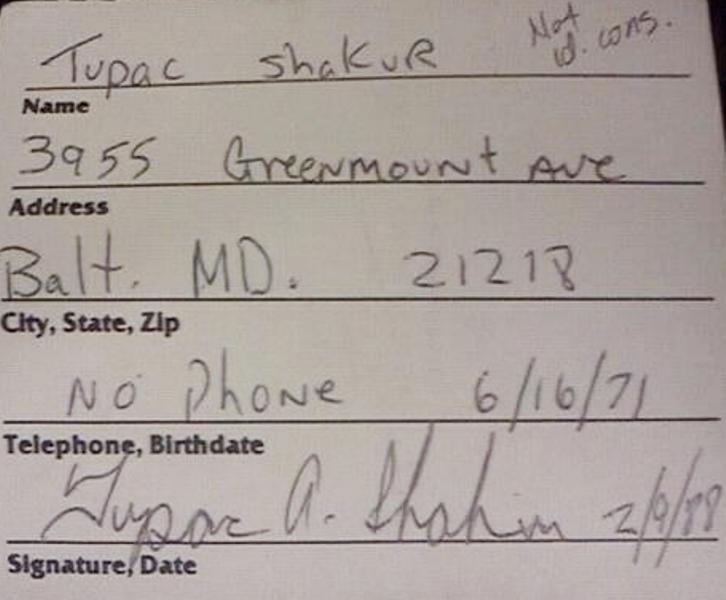 During his time in Baltimore School for the Arts, Shakur inclined towards communism and became affiliated with the Baltimore Young Communist League USA.
Source: soviet-empire.com, Image: pbs.twimg.com
12. Tupac's Love Letter to Madonna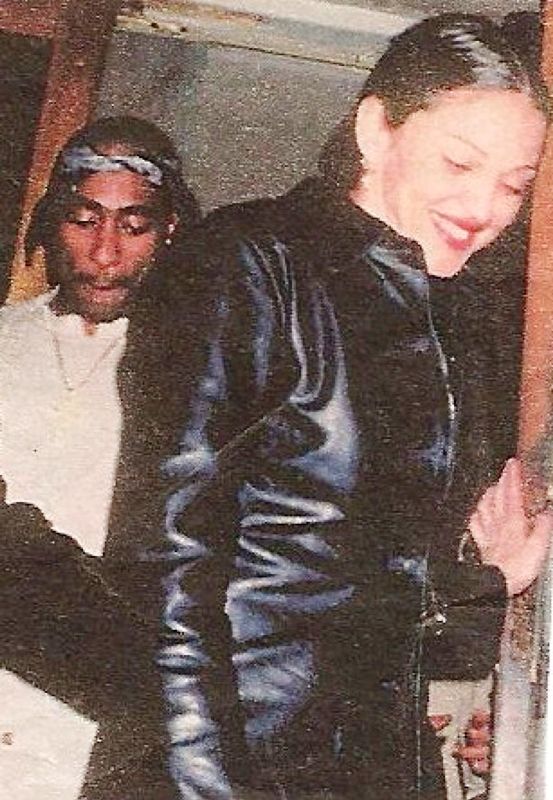 In 2015, Madonna surprised the world when she revealed that she had once dated Tupac Shakur. Speaking about her relationship with Shakur, Madonna said- "I was dating Tupac Shakur at the time, and the thing is he got me all riled up on life in general." A love letter (Dated January 15, 1995, at 4:30 a.m) from the rapper to the pop icon also shed lights on their relationship. The letter was set to go up for auction at Gotta Have Rock and Roll with a starting bid of $100,000.
Source: vogue.com, Image: pinimg.com
13. A Backup Dancer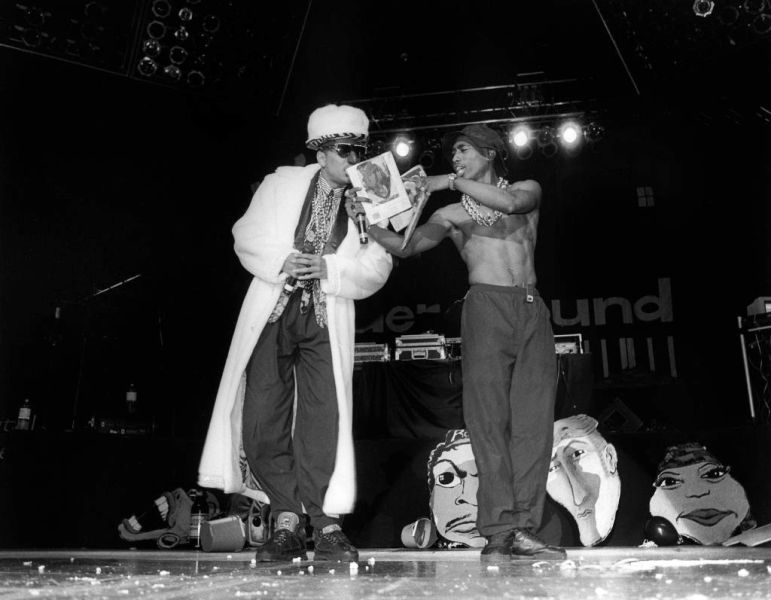 In 1989, while attending the poetry classes of Leila Steinberg, Shakur joined Altron Gregory's hip hop group Digital Underground as a backup dancer.
Source: hotshotdigital.com, Image: ioneglobalgrind.files.wordpress.com
14. First Rap Name
While starting his career in Baltimore, he went by the alias MC New York. It's considered his first rap name.
Source: nme.com, GIF: whicdn.com
15. First Performance as a Professional Rapper
In the early 1990s, his first professional appearance as a rapper was in Digital Underground's "Same Song" from the soundtrack to the 1991 film, "Nothing but Trouble."
Source: Wikipedia, Video: YouTube
16. His Debut Solo Album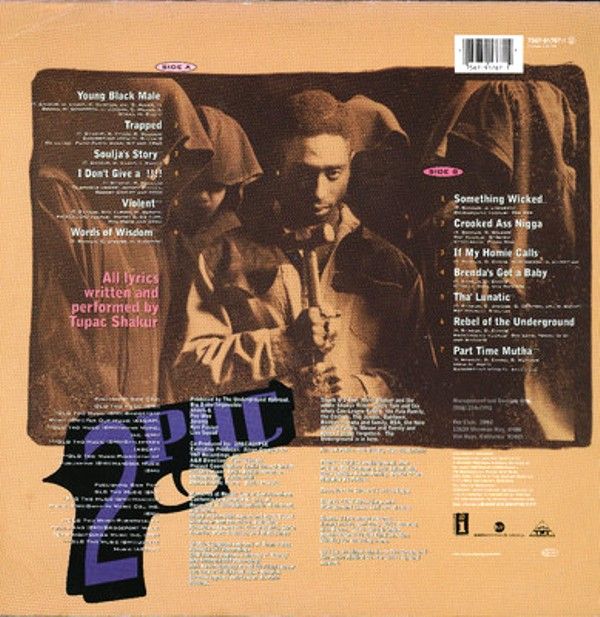 While he toured with Digital Underground's group, Shakur also worked on his own music, and soon released his own debut album, "2Pacalypse Now," in November 1991. However, the album didn't give any hit singles.
Source: hotshotdigital.com, Image: popsike.com
17. Established as a Serious Artist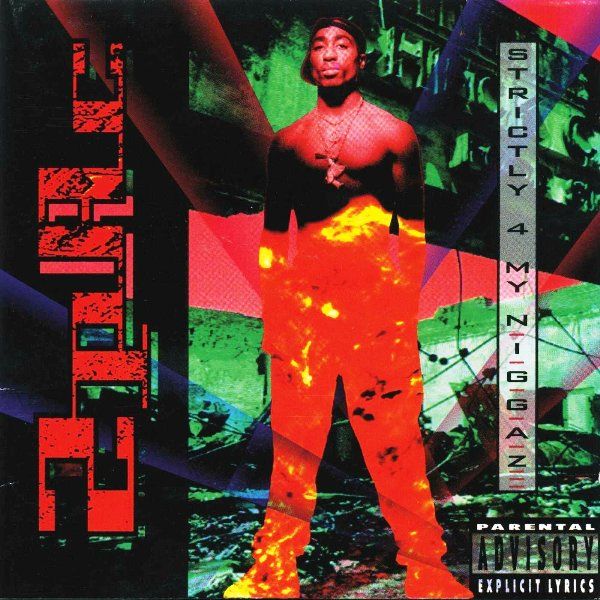 Tupac's debut album, "2Pacalypse Now," was followed by "Strictly 4 My N.I.G.G.A.Z.," which went platinum in 1993 and firmly established 2Pac as a serious artist. The had many tracks emphasizing Tupac's political and social views.
Source: hotshotdigital.com, Image: shopify.com
18. Tupac vs the Law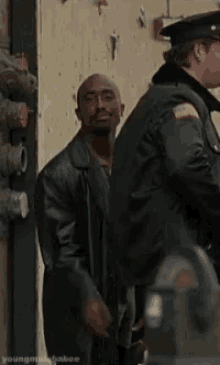 In a very short span of his career, Tupac had developed serious problems with the law. In 1994 he was found guilty of sexual assault, accused of abusing a female fan, and was sentenced to four-and-a-half years in prison.
Source: thesource.com, GIF: tenor.com
19. The Birth of "Thug Life"
In late 1993, Tupac, along with his friends and relatives (including his stepbrother, Mopreme Shakur), formed the group- "Thug Life." Pac said Thug Life stood for "The Hate U Give Little Infants Fucks Everybody." The group's only album, Thug Life: Volume 1, was released on September 26, 1994, which went gold. The album's track- "How Long Will They Mourn Me?" later appeared on 2Pac's posthumous "Greatest Hits" album.
Source: epicreads.com, GIF: gfycat.com
20. The Magnum Opus of His Career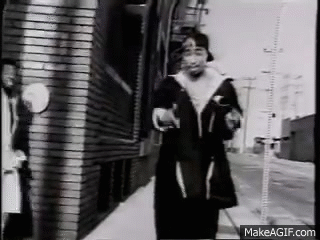 In March 1995, Shakur's third album, "Me Against The World," was released. The album went on to become one of the greatest and most influential hip-hop albums of all time; many calling it the magnum opus of his career.
Source: thesource.com, GIF: makeagif.com
21. Tupac Was Tired Of Rap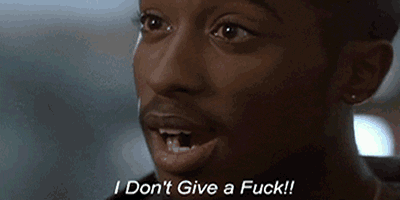 Though his fourth album, "All Eyez on Me," was a certified quintuple platinum, Shakur had started getting tired of rap and started to focus on acting.
Source: hotshotdigital.com, GIF: giphy.com
22. A New Name for the Final Album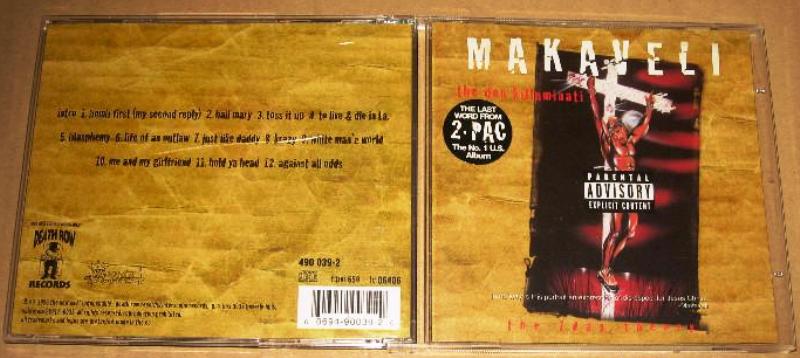 Shakur's fifth and final studio album, The Don Killuminati: The 7 Day Theory, commonly shortened to The 7 Day Theory, was released in August 1996. The album was released under his new stage name- "Makaveli." The album went 4x Platinum and is recognized as one of the greatest albums in the hip hop history.
Source: hiphopdx.com, Image: todocoleccion.online
23. Tupac & Biggie: Friends-turned-Deadly Rivals
Tupac and Biggie first encountered each other in 1993, in Los Angeles, and they went on to become good friends but not for a long time. Tupac was more than a friend to Biggie, in fact, he was a mentor of Biggie. Tupac claimed to have directly influenced Biggie's style. The rivalry started when Tupac declined Biggie's offer to manage his career.
Source: vice.com, GIF: giphy.com
24. Had Sexual Intercourse With Biggie's Wife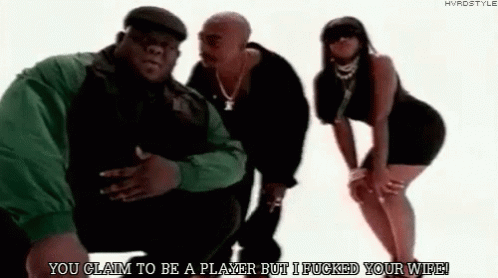 Shakur had produced hundreds of tracks during his time at Death Row. On June 4, 1996, he released the diss track "Hit 'Em Up," which was a scathing lyrical assault on The Notorious B.I.G. In the track, Tupac claimed to have had sexual intercourse with Faith Evans, the wife of Biggie.
Source: Wikipedia, GIF: tenor.com
25. The Philosopher Beneath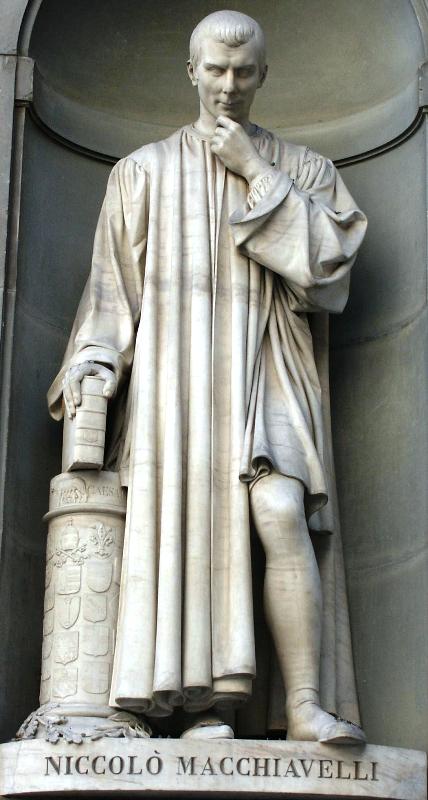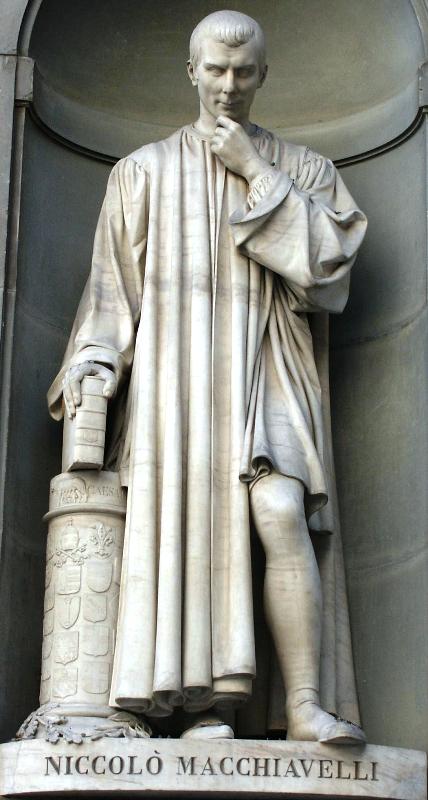 While in prison, Tupac had extensively studied the teachings of Niccoló Machiavelli, an Italian philosopher of the Renaissance period. Tupac said he learned a lot from reading Machiavelli's books, particularly The Art Of War & The Prince. After his release from prison, Tupac began using the name "Makaveli" to represent his new way of thinking.
Source: 2paclegacy.net, Image: Wikimedia
26. Tupac Shakur: The Actor
Everyone Knows Tupac the Rapper Was Great. But What About Tupac the Actor? Well! Tupac acted in a few films. His first appearance in a film was in "Nothing but Trouble (1991)," as a cameo. However, his first starring role was in the 1992 film "Juice." Thereafter, Tupac went on to act in films such as Poetic Justice (1993) and Above the Rim (1994). After his death, three more films featuring Tupac were released- Bullet (1996), Gridlock'd (1997), and Gang Related (1997).
Source: vanityfair.com, GIF: giphy.com
27. Tupac's Love For Shakespeare
While studying at the Baltimore School of Performing Arts, Tupac fell in love with Shakespeare's literature, which also influenced his work. Tupac said he loved the way Shakespeare had depicted the inter-gang wars and inter-cultural conflict in his dramas.
Source: shakespearegeek.com
28. A Deist Who Never Followed Any Religion
Though some of his songs point that Tupac believed in God, there is no record of Tupac to follow any formal or official religion. However, many social analysts describe him as a deist.
Source: hollowverse.com, GIF: imgur.com
29. Tupac's Most Recognizable Style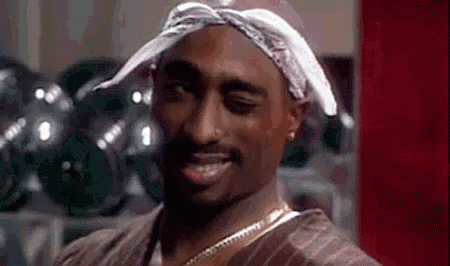 Among Tupac Shakur's many style choices, his bandana tied into rabbit ears is considered his most recognizable style choice.
Source: uk.complex.com, GIF: tenor.com
30. Jim Carrey's Humorous Letter To Tupac 
Shakur was friends with Chuck D, Mike Tyson, Marlon Wayans, Rosie Parez, and Jim Carrey. Jim Carrey even wrote humorous letters to Tupac to cheer him up while in prison.
Source: thevintagenews.com
31. A Failed Marriage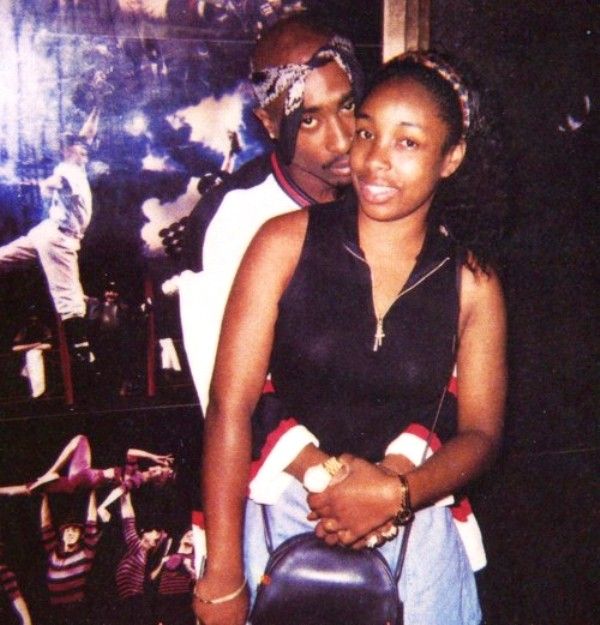 In April 1995, Tupac got married to Keisha Morris; a marriage that barely lasted for ten months, which was officially ended in March 1996. The two met at the Capitol nightclub in New York in the summer of 1994.
Source: xxlmag.com, Image: gabrielabadica.files.wordpress.com
32. The Black Jesus
A self-proclaimed thug, Tupac was like a Black Jesus to the youth who found themselves difficult to relate to scripture and the teachings of the church.
Source: washingtonpost.com
33. A Green Rapper
According to sources, Tupac was very fond of the color- Green. To honor his love for the color, her mother, Afeni Shakur, spread his ashes on a green hill in a part of Los Angeles.
Source: vanityfair.com
34. His Favorite Drink
Tupac was very fond of soda drinks and his favorite one was Fanta Orange Soda.
Source: nme.com
35. Only His Rolex Was Left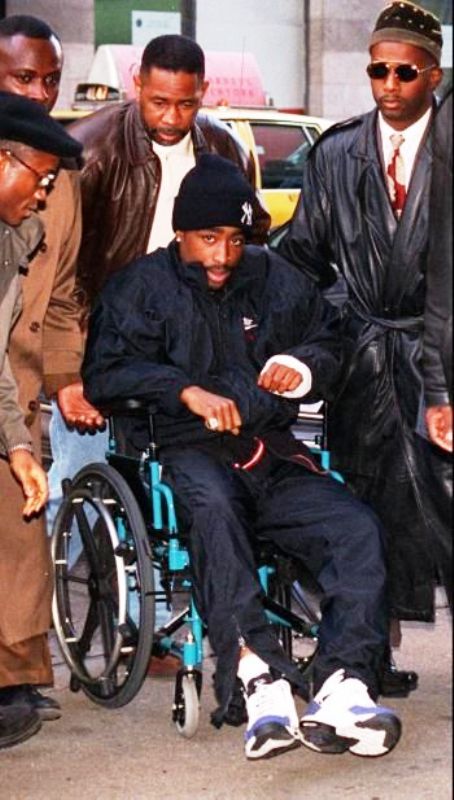 Two years before his death, another assassination attempt had been made to kill Tupac Shakur. On the night of November 30, 1994, he was robbed and shot five times by three men in the lobby of Quad Recording Studios in Manhattan. Tupac said that robbery was just propaganda to kill him; as he was robbed of his jewelry but left with his Rolex watch.
Source: nytimes.com, Image: pinimg.com
36. Couldn't Survive His Second Assassination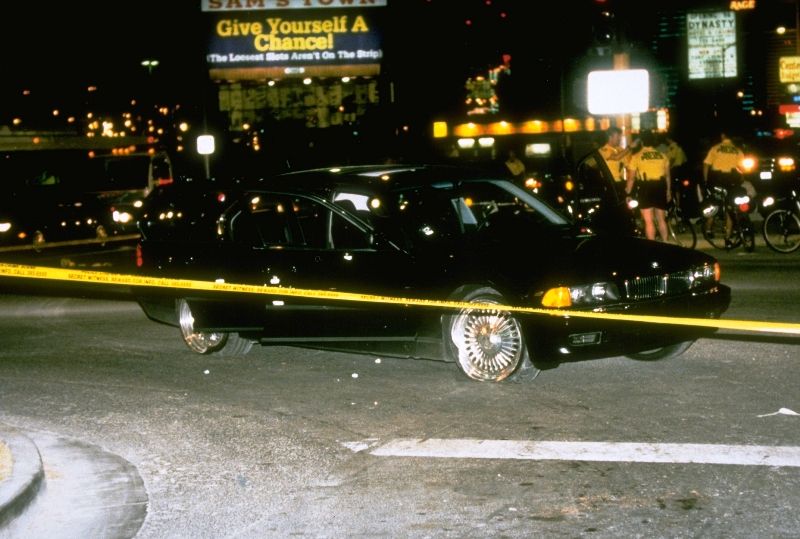 On the night of September 7, 1996, after attending his business partner Tracy Danielle Robinson's birthday in Las Vegas Nevada and Mike Tyson's boxing match at the MGM Grand, Tupac was riding in Suge Knight's 1996 black BMW 750iL sedan when a white late-model Cadillac came from nowhere and an unidentified person rapidly fired gunshots at Shakur. He was hit four times, twice in the chest, once in the arm, and once in the thigh. One of the bullets went into Shakur's right lung. On September 13, 1996, he died of gunshot wounds.
Source: history.com, Image: people.com
37. Tupac's Ashes Were Smoked With Marijuana
Well! It may be weird but true. After few days of Tupac's murder, members of his hip-hop posse, Outlaw Immortalz, mixed his cremated ashes with marijuana and smoked them.
Source: smh.com.au
38. Who Killed Tupac Shakur?
Well! the question is not to you but it was the title of the Los Angeles Times' two-part story by investigative reporter Chuck Philips. The report indicated that the shooting was carried out by a Compton gang called the Southside Crips to avenge the beating of one of its members by Tupac; a few hours before his death.
Source: latimes.com


39. An International Martyr
The noted culture writer Eric K Arnold, while speaking about Tupac's legacy after his death, said-
Since his death, Tupac has become an international martyr, a symbol on the level of Bob Marley or Che Guevara, whose life has inspired Tupacistas on the streets of Brazil, memorial murals in the Bronx and Spain, and bandanna-wearing youth gangs in South Africa."
40. His Legacy is Preserved by His Mother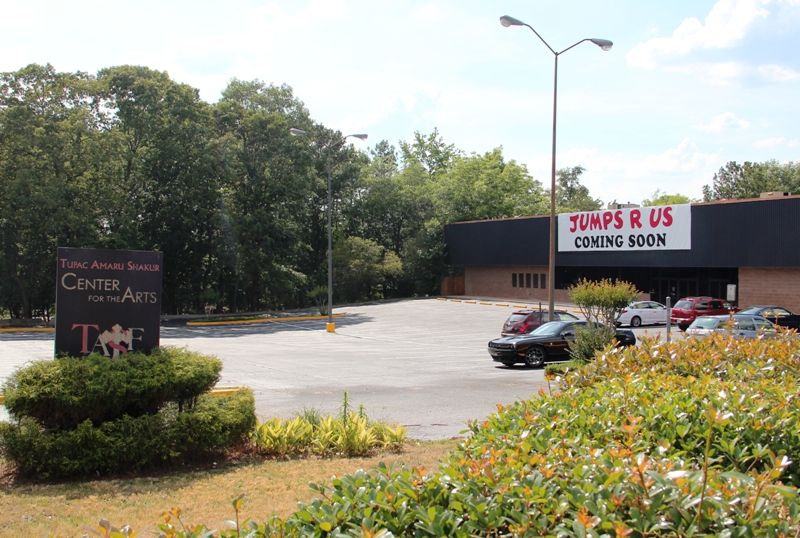 In 1997, a year after Tupac's murder, Afeni Shakur (Tupac's mother) founded the Shakur Family Foundation, which was later renamed as the Tupac Amaru Shakur Foundation or TASF. The foundation helps and supports the students in enhancing their creative talents.
Source: 2paclegacy.com, Image: Wikimedia
41. Academy Awarded Documentary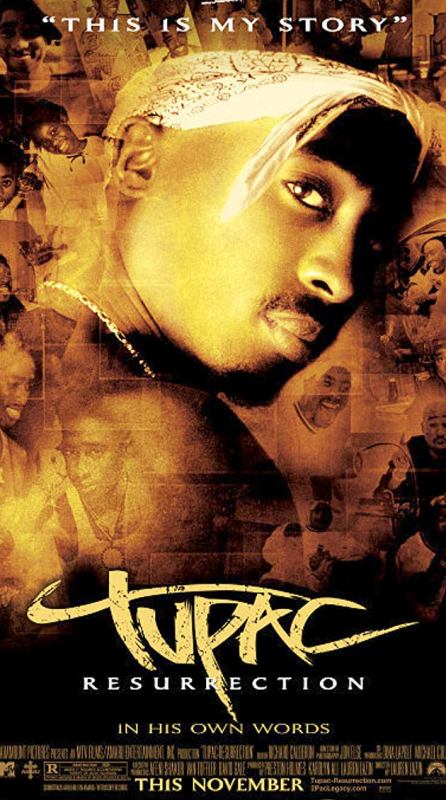 On November 14, 2003, a documentary on Tupac's life, narrated entirely in his voice was released. The documentary is entitled Tupac: Resurrection, and at the 2005 Academy Awards, it was nominated for Best Documentary.
Source: Wikipedia, Image: amazon.com
42. Tupac's Clothing Line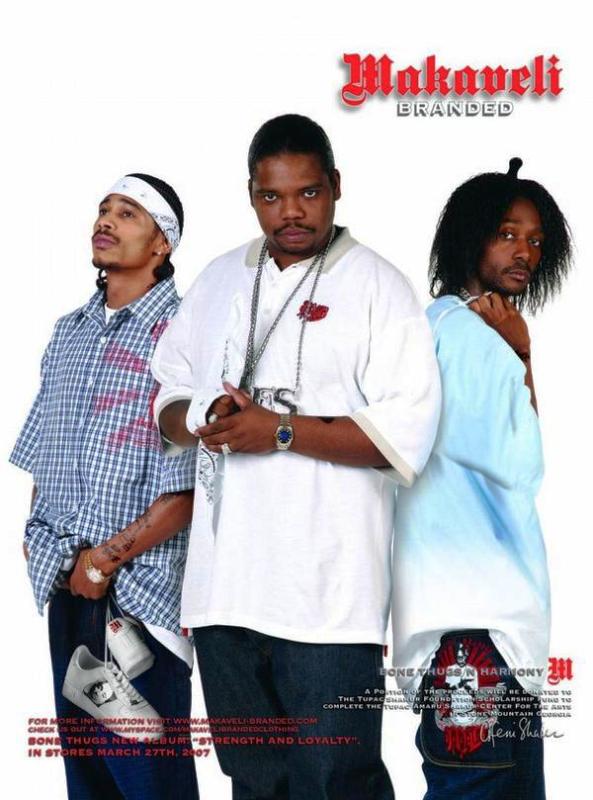 In 2003, his mother, Afeni Shakur, launched a fashion clothing line called Makaveli Branded based on her son's fashion sensibility.
Source: movieweb.com, Image: myspacecdn.com
43. Top-Earning Dead Celebrity
In 2002, with $15 million made by Shakur's estate, Forbes described him as a "Top-Earning Dead Celebrity." In fact, Shakur has put out more albums dead than alive.
Source: forbes.com
44. Alive in Murals & Statues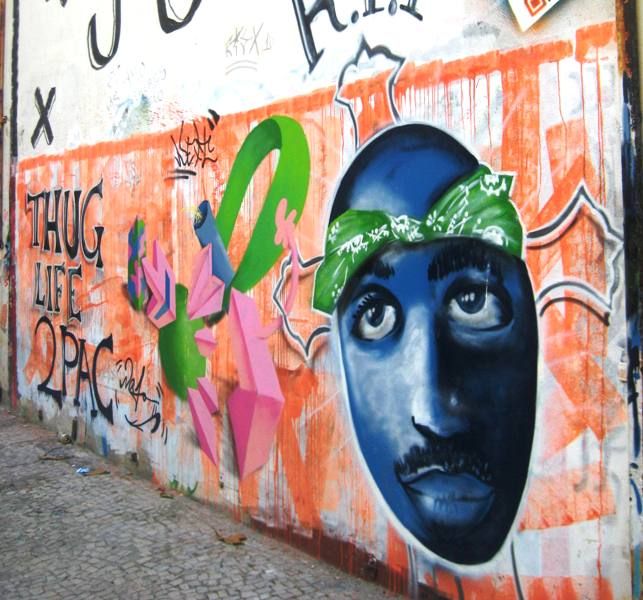 The magnitude of Tupac Shakur's popularity across the globe can be estimated by the fact that no other rapper ever has as many murals and statues in the world as Tupac has. There are murals bearing his likeness in New York, Brazil, Sierra Leone, Bulgaria, and countless other places; he even has statues in Atlanta and Germany.
Source: archive.is, Image: Wikimedia
45. The Greatest Rapper of All Time
In 2004, a poll by the Vibe magazine rated Tupac "the greatest rapper of all time."
Source: vibe.com, GIF: giphy.com
46. The Unsolved Murder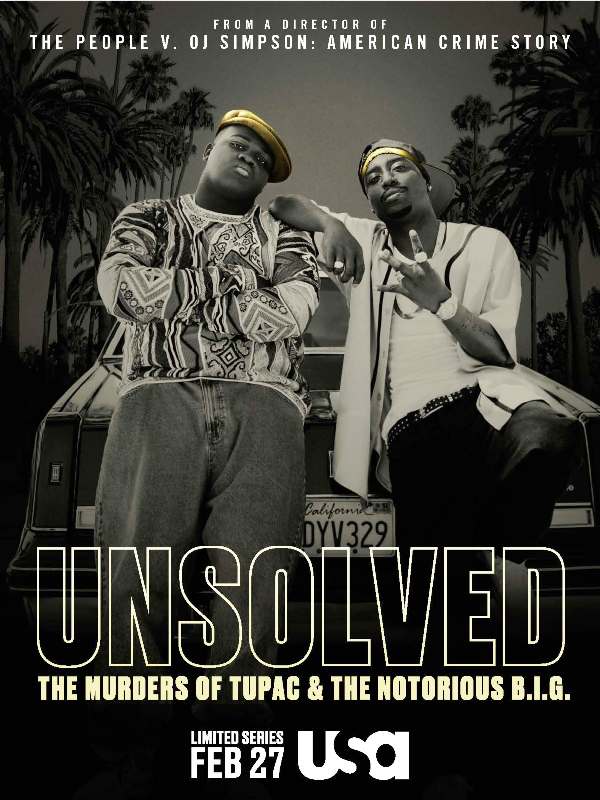 In 2018, an American crime TV series titled "Unsolved" was premiered on USA Network. The 10-episode season was subtitled as "The Murders of Tupac and the Notorious B.I.G." The American actor Marcc Rose played the role of Tupac in the series.
Source: Netflix, Image: IMDb